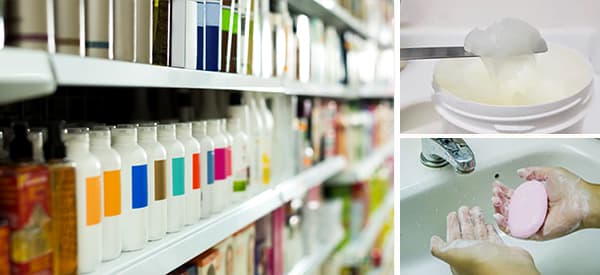 20 Toxic Ingredients to Avoid in Your Beauty Products
While you may be accustomed to reading food labels and making choices about what goes in your body, what about the products you use on your body? Many of the ingredients in your everyday products can be harmful to your health.
In the US, cosmetic ingredients do not require FDA approval. 'Cosmetics' can include many of the products you use daily, such as shampoo, body wash, deodorant, and skincare.
Research shows that the average adult uses 9 products every day, totaling up to 126 chemical ingredients. Products that are applied topically can absorb into your skin and, ultimately, your bloodstream. This can lead to short-term health problems like a rash or irritation and has been shown to cause more serious conditions over time.
It's important to familiarize yourself with the ingredients to avoid so that when you're shopping, you can make the best choice for you and your family.
Formaldehyde. Research has shown formaldehyde is a carcinogen, yet it is still commonly found in products today. It has also been linked to skin rashes, shortness of breath, and breathing difficulties. Formaldehyde is commonly found in hair straightening products, nail polish, deodorants, toothpaste, and other cosmetics. Avoid products with formaldehyde as an ingredient or make your own products with natural ingredients such as this DIY toothpaste and Natural Deodorant.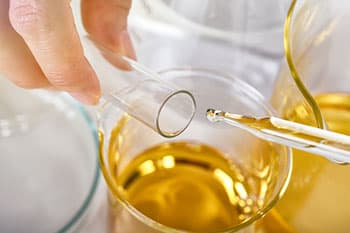 Synthetic Fragrance. When an ingredient label includes 'fragrance' or 'perfume,' it's typically hiding a host of other harmful chemicals. Companies aren't required to disclose these ingredients as a part of their trade secret. Fragrance has been linked to hundreds of different toxic chemicals that can cause irritation, allergies, and affect hormone health. Fragrance can be found in shampoo, body wash, shaving cream, deodorant, and even skincare products. Instead, use unscented products or products scented with essential oils or other natural ingredients.
Phthalates. Phthalates are one of the ingredients commonly found in fragrances and plastics. Phthalates are endocrine disruptors and harmful to the environment.
Polyethylene glycol (PEGs). PEGs make it easier for toxic ingredients in products to enter the body. Avoid any products with the acronym PEG. PEGs are commonly found in hand soaps, hair products, sunscreen, and other personal care products.
Siloxanes. Siloxanes are also known as cyclical silicones. They are harmful to the environment and your endocrine system. Siloxanes are commonly found in hair products, soaps, shaving creams, and deodorants. Dimethicone is the safer option when used sparingly.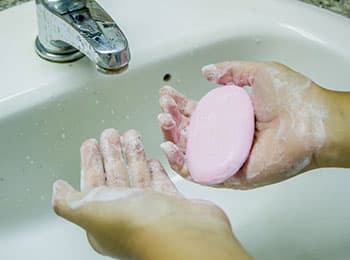 Triclosan. Triclosan is an antibacterial agent commonly used in soaps and hand sanitizers. It has been banned in several countries due to its impact on reproductive hormones. However, in the US, it can still be found in some deodorants, mouthwash, shaving cream, and toothpaste. Instead, look for products made with natural antibacterial ingredients such as ginger, echinacea, clove, or eucalyptus.
Ethanolamines. These compounds are used as emulsifiers in skincare and cleaning products. They may also be listed as monoethanolamine (MEA), diethanolamine (DEA), or triethanolamine (TEA) and can irritate.
Oxybenzone. Oxybenzone, a potentia l endocrine disruptor, is a common ingredient found in sunscreen and products containing sunscreen. Instead, make your own DIY Natural Sunscreen.
Octinoxate. This is another common sunscreen ingredient that can be irritating to the skin.
Homosalate. This is also a common ingredient found in sunscreens today. Some sunscreens are beginning to ban oxybenzone and octinoxate, but homosalate is still commonly used.
Toluene, Butylated Hydroxytoluene, or BHT. This ingredient is linked to brain toxicity and is especially dangerous for pregnant women. It has been banned in many countries but is still used in nail products and hair dye in the US.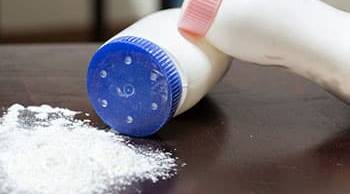 Talc. Talc can be contaminated with asbestos fibers, which leads to respiratory irritation and cancer. Talc is primarily found in mineral-based makeup.
⇒ This Plant Causes Cancer Cells to Self-Destruct (Video)
Parabens. These preservatives are found in moisturizers, hair care products, and shaving creams and have been shown to cause endocrine disruption and reproductive harm. Many natural companies no longer use parabens in their products, but it's best to always check the label before purchasing.
BHA (butylated hydroxyanisole) and BHT (butylated hydroxytoluene). These synthetic antioxidants are often found in food, but also may be present in moisturizing products. They cause allergic reactions in the skin, and endocrine disruptions, interfering with hormone function. To avoid BHAs and find a more natural solution, make your own Organic Ultra-Moisturizing Cream.
DEA (diethanolamine). Dea is used to make products creamy or sudsy. DEA can be found in moisturizers, sunscreens, soaps, shampoos, and similar products. They cause mild to moderate skin and eye irritation, liver cancers, precancerous changes in the skin, and cause damage to thyroid health.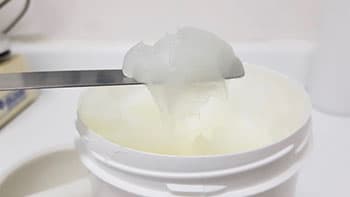 Petrolatum (petroleum jelly). Petroleum jelly is used to lock in moisture. It can be found in many skincare and hair products. Petroleum products are often contaminated with polycyclic aromatic hydrocarbons (PAHs). Exposure to PAHS has been linked to cancer, and it's banned in the EU.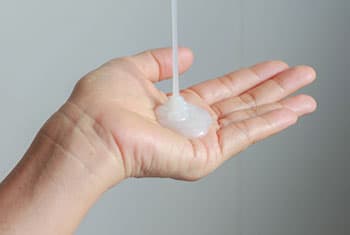 Sodium Laurel Sulfate (SLES). SLES is commonly used in body wash, shampoo, cleansers, and other sudsy or foaming products. It can irritate eyes, skin, and lungs and can be contaminated with a substance called 1,4-dioxane, which has been shown to cause cancer. Propylene Glycol. An ingredient used as a hydrating agent in shampoos, soaps, and skincare. It can cause irritation and dry skin and may lead to damage to the kidney and liver. Calendula is a great alternative to keep your skin and hair hydrated. This Multipurpose Calendula Elixir is the perfect hydrating addition to your routine.
Coal Tar Dye. Commonly used as a coloring agent in toothpaste, hair dyes, and some shampoos. It's a known human carcinogen linked to allergies, respiratory issues, headaches, and nausea. The good news is there are Natural Hair Dye options!
Aluminum. Aluminum can be found in some cosmetics, as well as in antiperspirants. It can affect central nervous system function and is linked to Alzheimer's disease. Instead, choose a natural deodorant, or make your own.
---
Living a natural lifestyle requires taking a holistic approach to how you live and becoming aware of the products you use daily. While it may seem overwhelming when confronted with the many ingredients to avoid, we encourage you to start slow and take small steps where you can. On our website, you'll find many DIY recipes and remedies to help you live a natural lifestyle.
You may also like: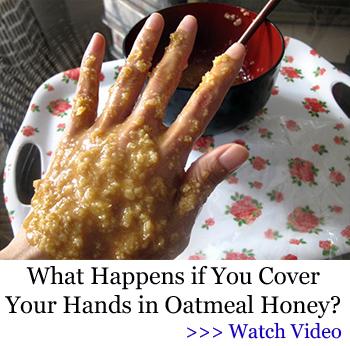 Healthy Foods That Can Cause Kidney Stones
A Complete Natural Pharmacy in Your Backyard (Video)
10 Food Ingredients to Avoid in The Supermarket
How to Make Stinging Nettle Shampoo For Hair Growth