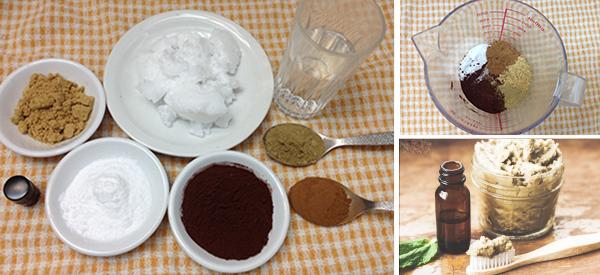 How To Make A Natural Toothpaste At Home
Fluorides, glycerol's, artificial sweeteners, triglycerides, and sulfates. With the debate still on-going about how beneficial or harmful conventional toothpaste really is, it's certainly a good time to consider making your own natural toothpaste.
What Constitutes an Effective Homemade Toothpaste?
pH is the first point to consider. Ideally, a homemade toothpaste should have a pH of 7 or higher (i.e., alkaline) to combat the acidity of the food. It's important to note that your homemade toothpaste should have some ingredients that are abrasive in order to remove plaque from your teeth and gums thoroughly, but if it's too abrasive, then it will actually remove the protective enamel coating on your teeth.
Including ingredients that combat the bacteria that cause tooth decay is a must, but it is also important to maintain a healthy balance of good bacteria in the mouth as well. For this reason, try to target the bad bacteria (Streptococcus mutans, Streptococcus sanguis, Streptococcus sobrinus) with some of the herbs and spices listed below.
Simple Ingredients For a Natural, Homemade Toothpaste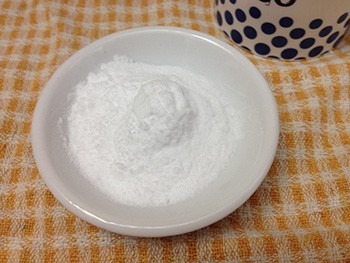 Baking soda, also known as sodium bicarbonate, is a great option to balance the pH, and while it is considerably less abrasive than conventional, store-bought toothpaste, it is abrasive enough to remove plaque and whiten your teeth. It's also effective against S. mutans.
Related: Baking Soda – 112 Uses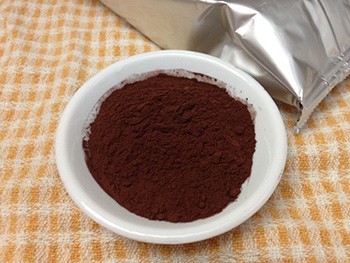 Cocoa powder contains compounds that actually hardens enamel by supporting the remineralization of your teeth.
It also helps to control the bacteria that cause tooth decay by preventing them from sticking to and colonizing your teeth.
It acts as a mild abrasive to remove plaque as well.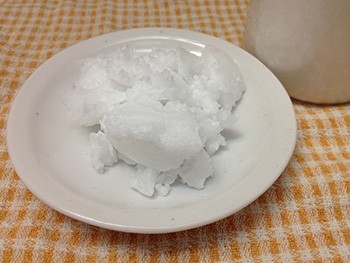 Coconut oil is great against S. mutans and gingivitis, plus it decreases plaque build-up and acts as an anti-inflammatory.
You can also try oil pulling. It's a growing trend, but it's not a new concept.
Oil pulling is the act of swishing oil in your mouth for 15 to 20 minutes and then spitting it out. In other words, it's like using oil as a mouthwash.
Related: Do This Before Going to Bed To Rebuild Your Gums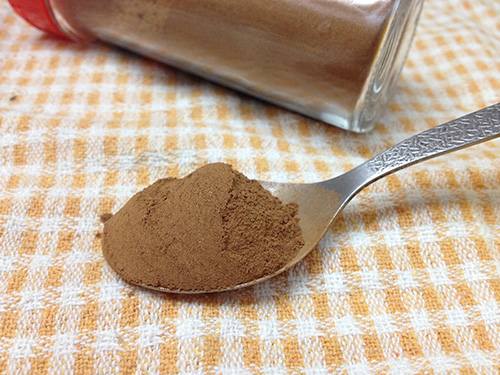 Cinnamon can limit the bacteria that cause tooth decay, gum disease, bad breath, and mouth ulcers, but it should be used in moderation otherwise it may upset the mucus membrane in your mouth.
It's a strong anti-oxidant, anti-inflammatory, and improves the taste of homemade toothpaste.
Related: 25 Little Known Medicinal Uses for Tree Bark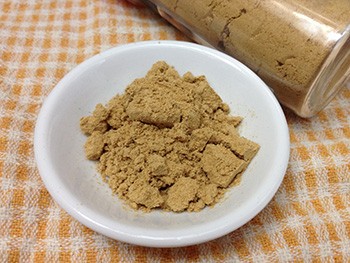 Ginger powder tends to have a neutral pH, so it can also neutralize the acidity of your mouth after you eat.
It is also an anti-inflammatory and anti-oxidant, so can keep your gums healthy.
Related: How to Make an Immunity Boosting Shot with Celery, Spinach, Ginger, Lemon, and Manuka Honey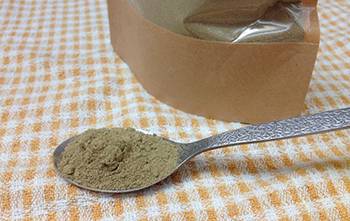 Calendula has been found to reduce plaque build-up, heal mouth ulcers, and treat gingivitis.
I am using calendula powder in this recipe, but you can also use a few drops of calendula essential oil.
Related: How To Make a Powerful Calendula Extract 
Essential Oils That Combat Tooth Decay Include:
Yarrow is particularly effective against mutans, and has anti-oxidant and anti-inflammatory properties.
Lobster Bush (Coleus neochilus) is another garden plant that has been found to target all three species of bacteria that cause tooth decay. It was also found to be effective against Lactobacillus casei (which is a helpful type of bacteria), but it's easy to restore casei since it's found in some probiotic drinks.
Pepper Rosmarin (lippia sidoides) targets a number of Streptococcus species associated with tooth decay.
Specialized Ingredients For an Advanced HomemadeToothpaste
There are a few other ingredients that you can include in your homemade toothpaste if you are willing to go that extra step. You can find these specialized ingredients online.
Xylitol is used to sweeten toothpaste without raising blood sugar levels. It also helps to maintain good oral hygiene by starving bad bacteria of glucose but doesn't impact the good bacteria in your mouth. It is found in small amounts in fruit and vegetables.
Bentonite clay is another ingredient that you can use to re-mineralize your teeth. It's also mildly abrasive, so it's another great option for ensuring your teeth are clean without damaging the enamel.
Neem is another natural product that is popular in homemade dental products. It can repair your gums, prevent cavities, and freshen your breath. Neem can be used in a powder form or added as an essential oil.
Ingredients and Quantities 
The quantities below make approximately one weeks' worth of toothpaste for 4 people. If you plan on making larger quantities, then you should store your homemade toothpaste in the fridge to increase its shelf-life, and preferably add a preservative as well.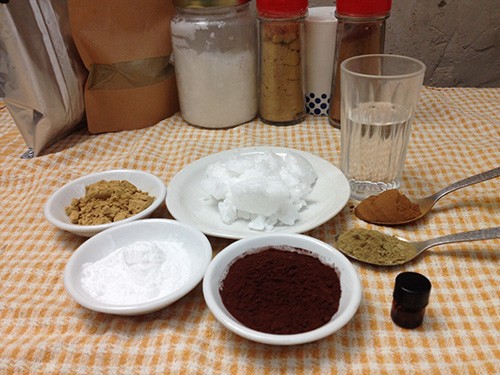 1 tablespoon of baking soda

1 tablespoon of cocoa powder

1 tablespoon of ginger powder

½ teaspoon of ground cinnamon

½ teaspoon on calendula powder

2 tablespoons (27 grams) of coconut oil

A few drops of yarrow essential oil

2 tablespoons of water
Method:
This toothpaste is easier to make with a blender or mixer. It is possible to hand mix all of the ingredients together, but since this recipe combines oil with water, it takes a lot of mixing to combine all of the ingredients into a smooth paste.
Mix the baking soda, cocoa powder, ginger powder, ground cinnamon, and calendula powder in a bowl by hand first.

Melt the coconut oil and gradually add it to the mixture using a blender or mixer. The mixture will be thin and runny by the time all of the melted coconut oil has been added.

Add a few drops of essential oil and the water and blend for less than a minute. As the mixture cools, the coconut oil will re-solidify and it will form a thin paste.

Scoop the paste into a jar, and apply a small amount to your toothbrush for daily brushing.
This homemade toothpaste tastes very salty, and it doesn't foam up in the same way that conventional toothpaste does either. It definitely takes a few brushes to get accustomed to this toothpaste, but it certainly leaves your mouth feeling clean and fresh.
You may also like: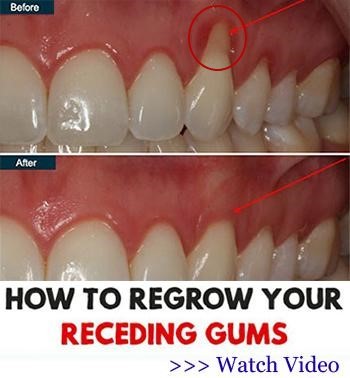 How to Make a Natural Deodorant Stick
How to Use Salt and Oil for Tooth and Gum Decay (Video)
Do This Before Going to Bed To Rebuild Your Gums
How to Make an Immunity Boosting Shot with Celery, Spinach, Ginger, Lemon, and Manuka Honey