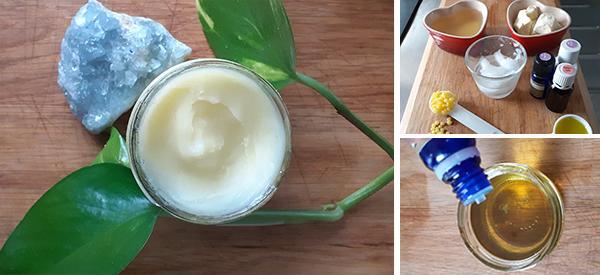 Organic Homemade Ultra-Moisturizing Cream For Face and Body
In this article, I will take a close look at the ingredients needed to make an ultra-moisturizing cream, suitable for both the face and the body. The recipe features all my favorite oils.
I have used them all either on their own or in various combinations. I have suffered from dry skin since I was a child. I am always experimenting with oils and essential oils to treat my dry skin.
The intention is that this article will give you step-by-step, easy-to-follow instructions to make a cream that both hydrates and nourishes your skin.
The Skin
The fact that skin is the largest organ of our body is often overlooked and not known by many. Our skin dries due to external and internal environments and conditions. We need to hydrate our bodies internally with water and externally with moisturizers and oils. Skin that needs hydrating feels dry, tight, and sore. In more extreme cases the skin can be chapped, cracked, and aged with wrinkles. Harsh climates, detergents, and city water are contributing factors. 
Essential oils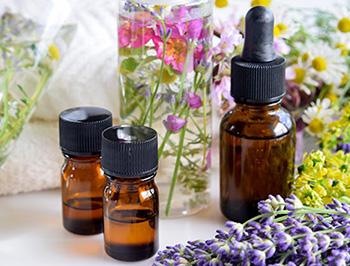 The great thing about using essential oils as ingredients in any homemade cosmetic recipe is that they have multiple uses and actions. I have chosen to use Lavender in this recipe, for its ability to counteract and moisturize dry skin. 
Lavender. Lavandula augustifolia  The healing properties of lavender essential oil are almost endless. Lavender can do no wrong.  Known to balance the body and work wherever there is a need. 
Geranium. Pelargonium graveolens. Geranium is an active ingredient in this recipe because it can help to alleviate dry and aging skin. As well as having antidepressant actions can help low libido and soothe the nervous system. 
Oils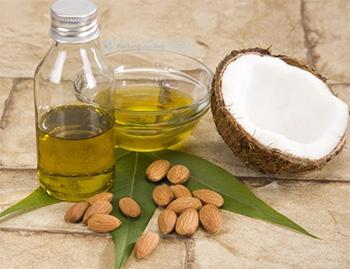 Olive oil. Olea europaea. The whole tree has herbal and nutritional value. It is a valuable resource. The leaves can make herbal tinctures, we eat the fruit, and make oil from it. Olive tree bark is made into a decoction. Organic extra virgin Olive oil is the most preferable.

 Personally, I found olive oil to be very nourishing when used as a skin

moisturizer.

Coconut oil. Cocos nucifera. From the well-known fruit of the species of palm. The kernel contains 70 perc

ent of a fixed oil called Coconut oil or Coconut butter. Organic Virgin cold-pressed coconut oil is the best. A good base in hair and skin products.

Almond oil. Prunus dulcis is an oil made from almond seeds. Almond oil soothes and softens skin. Good base oil for aromatherapy and skincare products.
Other Ingredients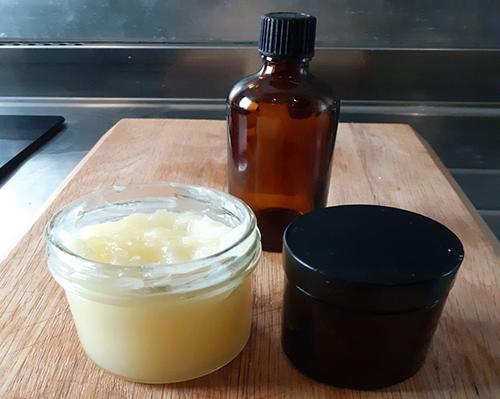 Beeswax. Cera alba is a natural wax produced by honeybees. Beeswax is an ingredient used in painting, candle-making, furnish polish, and cosmetics. Beeswax is a humectant which means it adds moisture to whatever substance it is added to. Beeswax hydrates and protects the skin and has exfoliating properties.
Cocoa Butter.

Cocoa butter is fat from cocoa beans. I have used cocoa butter and enjoyed its benefits for years. It is high in fatty acid. Hydrates and nourishes the skin. It can improve elasticity and protects the skin from harmful UV sun rays. The fat in cocoa butter forms a protective barrier over the skin to hold in moisture.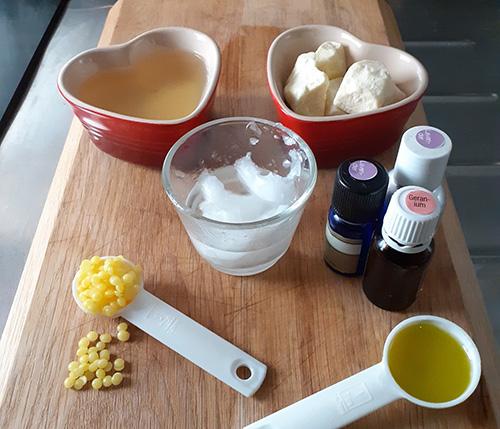 Ultra-Hydrating Skin Cream Recipe
1/4 cup of almond oil

2 tbs of coconut oil

1 tbs of olive oil

1 tbs of beeswax

1/2 tbs of cocoa butter

10-15 drops of lavender essential oil

10-15 drops of geranium essential oil
Step 1
Place a pan half-filled with water on the stove. Bring to the boil then turn the heat down to a simmer.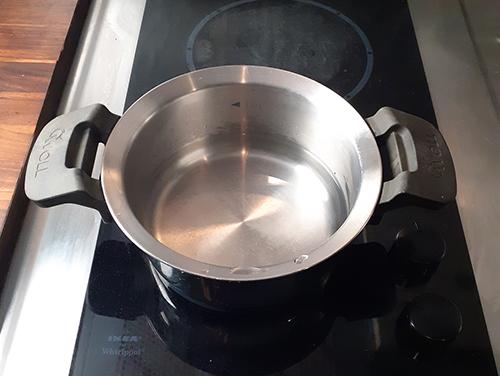 Step 2
Place bowl on top of the pan. This acts as a double boiler and prevents us from overheating the oil. The oils do not need to be cooked. They are being gently warmed so that they melt and can blend easily.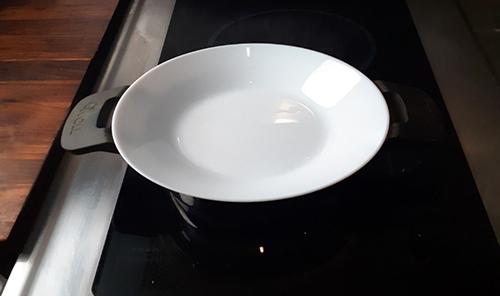 Step 3
I placed a quarter of a cup of almond oil together with a tablespoon of beeswax. I stirred with a small wooden spoon. This process took 2 minutes for the beeswax to melt.
Step 4
Add 1 tablespoon of extra virgin organic olive oil and stir.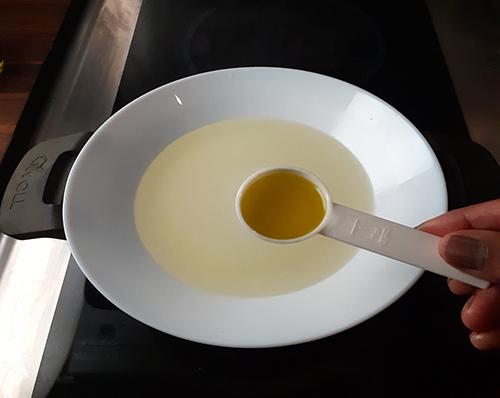 Step 5
Add 1/2 tbs of organic cocoa butter. When melted stir gently.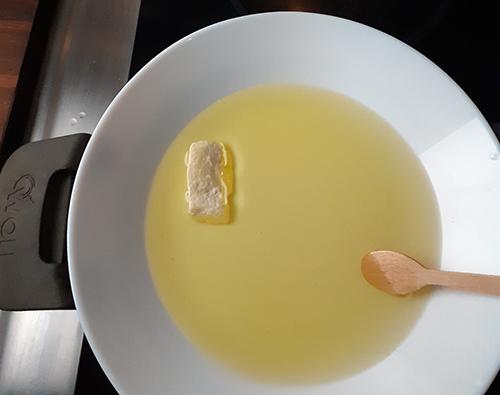 Step 6
Add 2 tablespoons of extra virgin coconut oil. Stir gently.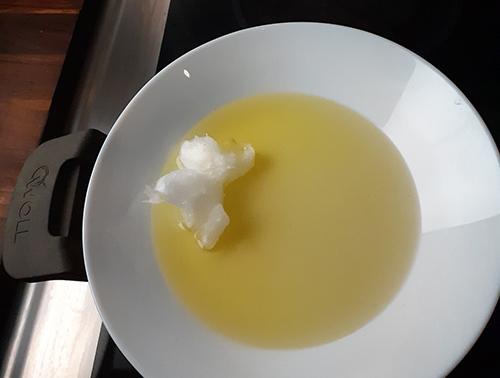 Step 7
Remove bowl with ingredients off the heat. Use a cloth or heat-resistant gloves as the bowl will be hot. Place on the side to cool a little.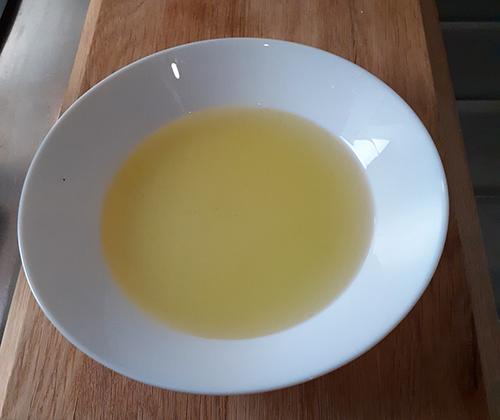 Step 8
Pour blended oils into a sterilized glass jar. Add 10 – 15 drops of lavender oil. I prefer non-organic lavender oil.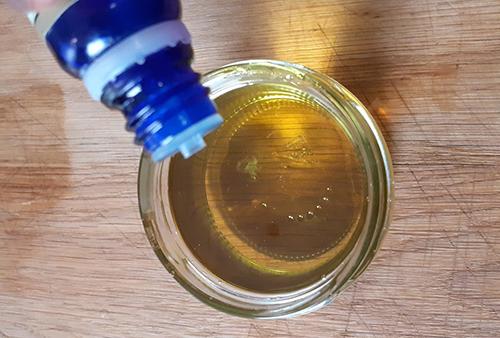 Step 9
Add 10 – 15 drops of geranium oil. I prefer non-organic geranium essential oil.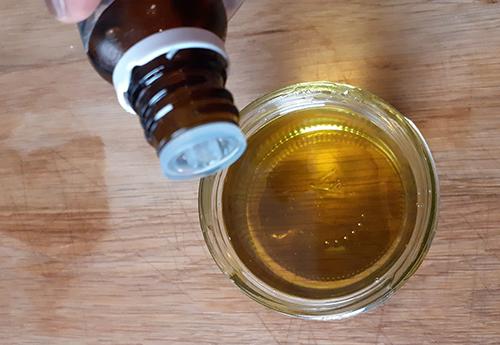 Step 10
Allow the jar and its contents to cool down it will take approximately 30 minutes to solidify into a cream-like substance.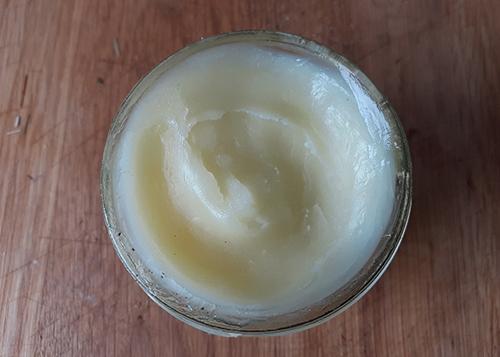 Step 11
Apply cream to face and body. When you look at it in the jar and take a small knob on your finger, it has an oily look.  The cream will not leave an oil residue on the surface of the skin. It has a soft texture and absorbs into the skin well.
When using essential oils in cosmetic recipes store them in dark-colored glass jars. Brown and blue preferably. If you do not have brown or blue jars make sure to store them in a dark cool place or in the fridge.   I have used a clear glass jar so you can see the product When stored in the fridge this cream maintains its soft texture and is easy to apply to skin. Stored in dark glass jars and kept out of direct sunlight this oil-based moisturizing cream can last up to 2 months. It is so lovely to use I doubt that you will keep that long.
You may also like: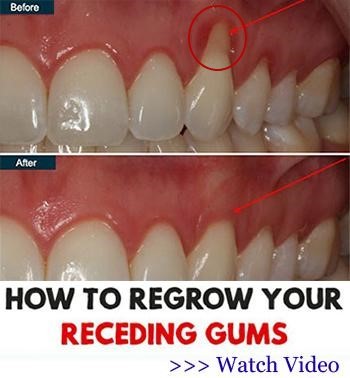 How to Make a Chaparral Salve for Wounds And Skin Infections
Similar to Morphine: The Best Natural Painkiller that Grows in Your Backyard (Video)
Garden Homemade Salve for Wrinkles
How To Make A Natural Toothpaste At Home