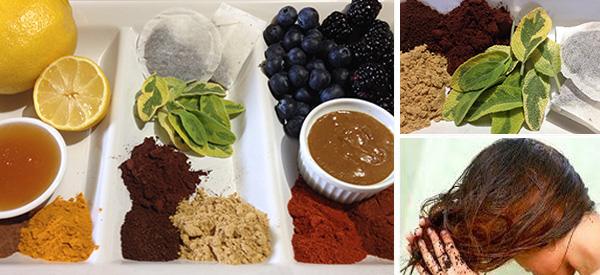 Homemade Natural Hair Dye
Up until last week, I had never dyed my hair. For me, I saw the time, energy, and money that my sister spent on her hair not only as an inconvenience but also as being unhealthy; it was dry, dull, and clearly struggling with the chemical treatments it received every month for decades.
But there are actually plenty of alternatives that you can find in your kitchen to naturally dye or tint your hair without the need for chemicals, with the added bonus that most of the natural dyes listed below will also help to nourish your hair at the same time.
Most of the suggested methods below produce only a subtle change in hair color. Nearly all of them are temporary and a few will only last one-two rinses, but everyone's hair will react differently to the various enzymes and compounds found in these natural dyes.
Preparing to Dye Your Hair
Before dying your hair, make sure to wash your hair first but without a conditioner, the night before, and only towel dry your hair. Your hair should be damp when applying natural hair dye.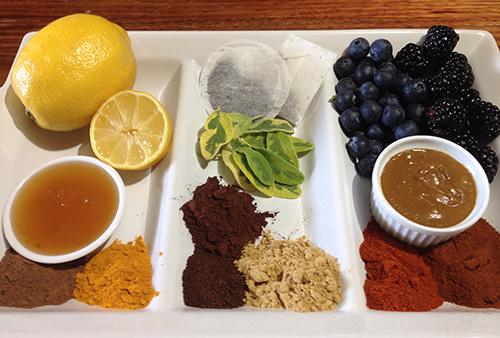 Smear some coconut or olive oil along your hairline and around your ears to prevent staining your skin and wrap an old towel around your neck and shoulders to catch any drips. Consider a pair of rubber gloves that can be washed and reused as opposed to single-use plastic gloves.
Always cover your hair in plastic wrap after you have applied it. This will not only trap moisture, but also body heat which is an important part of the dying process.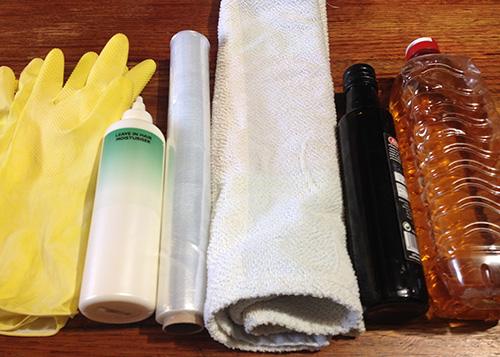 After using an oil-based dye it is best to shampoo with cool water afterward to remove the excess, however, with water-based or conditioner-based dyes, such as any of the tea, juice, or powdered spice remedies, you only need to rinse your hair with cool, clean water afterward. To really make your new locks shine, rinse your hair with diluted apple cider vinegar (1 cup of water with 1 tablespoon of vinegar).
Alternative Methods for Dying Your Hair
Dying hair, especially your own hair can be incredibly tricky and of course messy. Therefore, consider adding some of these dyes directly into your shampoo or hair conditioner. Two or three tablespoons of turmeric, yellow root, cocoa, henna, cayenne pepper, paprika, cinnamon or even honey added to the bottle can make it easier to do multiple treatments over a longer period of time which will have an accumulative effect on your hair color. This method tends to work best for natural hair dyes but will take a longer time to achieve any changes.
Blonde or Lightening Hair Dyes
Honey must be mixed with water before being applied to wet hair to lighten it a shade or two. Honey needs to be activated with water first in order for it to start producing hydrogen peroxide. Applying it liberally to wet hair helps to continue this reaction. It is also more effective when you don't shampoo your hair since the natural salts on your scalp are also necessary for the enzymes in honey to produce hydrogen peroxide. Cover and leave it for about 1 – 2 hours, making sure it doesn't dry out in the meantime, and then rinse clean.
Cinnamon also lightens hair, especially fair hair. To lighten darker hair, it needs to have an accumulative effect over a longer period, so it's best to add 2 tablespoons of ground cinnamon to your bottle of shampoo or conditioner.

Turmeric is a strong dye and like henna, it should be tested on a small patch of hair first. It's oil soluble so it's easier to apply via a carrier oil or conditioner, but it can also be mixed with warm water to act as a rinse. Either mix 2 tablespoons of turmeric in half a cup of olive oil or conditioner or mix with 4 cups of water and spray your hair, comb it through, wrap and leave it for about 15 minutes. If you leave turmeric in for too long, the color will become yellow instead of blonde, so be sure to keep an eye on the time then rinse clean.
Lemon juice has a natural bleaching agent, citric acid which can permanently lighten blonde hair and turn brown hair a light caramel color. This method can potentially dry out your hair, especially with multiple applications, so always moisturize after this treatment. Dilute 1 cup of lemon juice with a quarter cup of water and spray your hair until it's wet, cover in plastic wrap and sit in the sun for 20 minutes then rinse clean. This method is particularly popular for adding highlights.
Brown Hair Dye
Some plant roots contain berberine, which can produce a brown dye. These include plants from the Berberis family such as Oregon grape and barberry, as well as some plants from the Coptis family such as goldenseal and yellow root. Grind the dried roots or bark into a powder, add enough water to form a paste, then apply to your hair, cover and leave for an hour or so. Rinse clean. The tint should last about a week.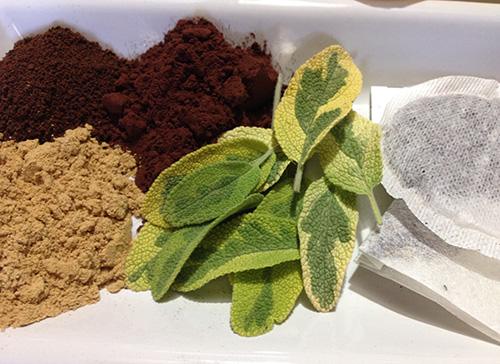 Coffee and/or cocoa make an easy brown dye that will tint your hair for about a week or two. To prepare it, brew 6 teaspoons of coffee and/or cocoa in about half a cup of water, allow it to cool completely, and then mix in about 2 tablespoons of leave-in hair conditioner. Leave-in hair conditioners don't contain oil so they will mix easily. Apply liberally, wrap and allow to sit for two hours then rinse clean. I blended 3 teaspoons of coffee, 3 teaspoons of cocoa powder, 1 teaspoon of cayenne pepper, and a pinch of turmeric, and even after 4 days and shampoo, there is still a light brown tinge to my hair (although my husband may have to improve on his application technique for a more even cover), as well as feeling softer and thicker.
Strong black tea or sage tea can also be used as a rinse to produce brown hair color. Brew 1 cup of dried leaves in 4 cups of hot water for an hour then rinse the cool tea through your hair slowly. If possible, collect the tea to repeat the rinse for a darker shade (or use a spray bottle). This works best when applied each week to eventually darken your hair.
Black Hair Dye
Black walnut powder or husks are best used as a rinse by mixing 2 tablespoons of powder with about 4 cups of boiling water. Allow it to cool then rinse it through your hair a number of times (or use a spray bottle). Wrap your hair and let it sit for 2 hours then rinse clean. Beware, this will stain everything it touches including when you are rinsing it out so best done outside.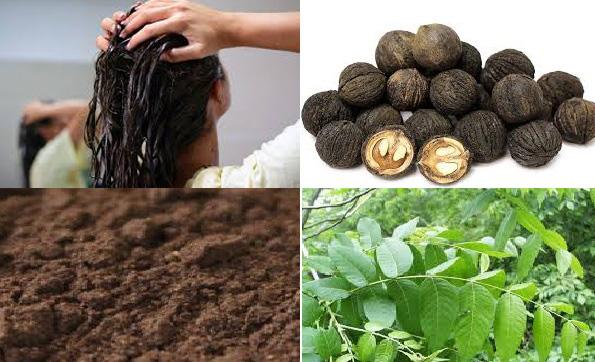 Red, bronze, or ginger hair dye
Fresh, raw beets, mulberries, blackberries, and blueberries can be pulverized into a puree that can be used to make a reddish-purple or even pink tint. Simply mix the puree with a conditioner, apply liberally, wrap with plastic and leave it for 1 – 3 hours then rinse clean. The color will only last until the next time you shampoo your hair.
Cayenne pepper or paprika can also be used to give your hair a reddish hue but obviously, they should be used with caution. Only a small amount is mixed with conditioner to make a paste which is applied, wrapped, and left for at least an hour. Only 2 – 3 teaspoons are required if you want to add them to your bottle of shampoo or conditioner.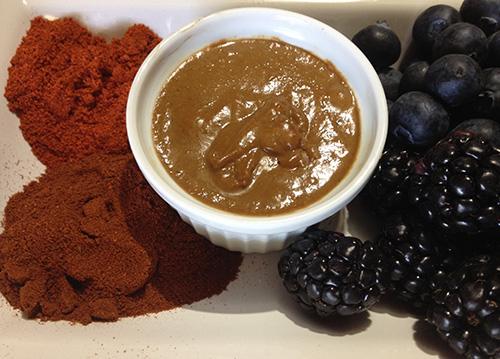 Henna can have very mixed results depending on your hair type, hair color, whether your hair is currently dyed, what type of henna is used and how often you use it. This is because henna has an accumulative effect, so the tips will turn darker and darker red with multiple applications, eventually becoming a burgundy red whereas the roots will still have a brighter red color. If you plan on using this method regularly then consider only treating the roots and try testing it on a few strands first. To apply it, mix half a cup of henna powder in 3 – 4 tablespoons of water to form a thick paste. Cover the mixture and let it sit for 12 hours. Apply the paste, comb it through thoroughly, wrap it in plastic, and let it sit until the paste completely dries out. Rinse clean.
When dying your hair with natural dyes, try a few different combinations to achieve the right color for your particular hair type. Once you have found the right natural dye, consider adding 2 – 3 tablespoons directly to your shampoo or conditioner as part of your usual hair-care routine.
You may also like:
Garden Homemade Salve for Wrinkles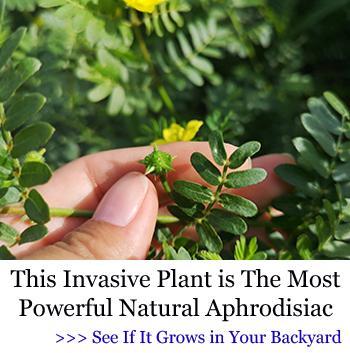 The 10 Medicinal Seeds You Should Plant for a Complete Backyard Pharmacy (Video)
Easy DIY Hair Growth Serum Recipe
DIY Colon Detox with Ingredients You Have in Your Kitchen Right Now