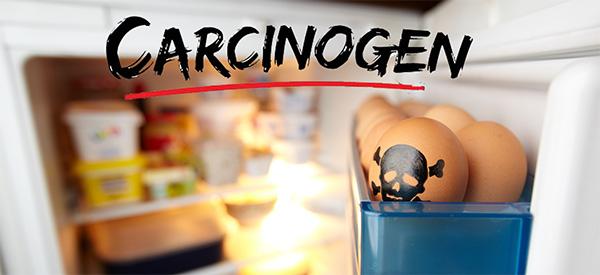 10 Carcinogenic Foods You Probably Eat Every Day
While some of the food we eat is quite obviously bad for us, such as junk food and sweets laden with sugar and fats, carcinogenic substances are found even in products advertised as being healthy.
When it comes to food, what we don't see sometimes are the not-so-good parts of our everyday diet that has the potential to be harmful to our holistic health, not just immediately but over a more extended period too.
There is the potential that some of the food we believe is good for our health and features heavily in our healthy diets is actually carcinogenic, and this is something that is not outwardly obvious. The information is only gleaned through scientifically-backed research knowledge.
A carcinogen is any substance or compound that has the potential to cause cancer, and these can include everything from environmental aspects such as heavy pollution or lifestyle habits, such as smoking. Carcinogenic compounds can also be found in some common everyday foods, either in the foods' natural format or they can develop as we cook them in specific ways.
Surprising, isn't it?
And what's more surprising is that some of the examples of carcinogenic food you will see throughout this information will identify as "healthy foods," however, we need to be super careful to know what healthy actually means in terms of carcinogenic.
So what are the really common carcinogenic food you probably eat every day?
Let's have a look.
Processed Meat
Processed meats are those heavily manufactured meats that do not represent the original for they were in, and often made in such a way that means they are heavily processed with many additives and preservatives.
Some examples of processed meats are: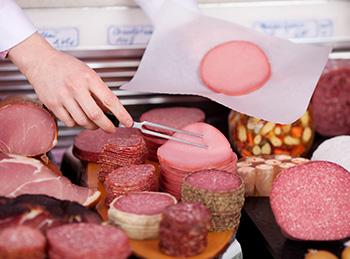 Canned meats, such as corned beef or canned hams
Frankfurter hotdogs
In general, sausages (all sausages are processed to a certain degree, but some more so than others.)
Luncheon meat
Ham
A lot of processed meats are filled with preservatives and fillers, such as salts, sugars, and gasses, to ensure they retain a longer shelf life and do not perish before they are purchased.
When heavily processed, meats may be considered carcinogenic. The best thing we can do to reduce the risk is to switch the processed meats for pure white meat, such as chicken or turkey, or fish.
Smoked meats and chargrilled meats fall into the same carcinogen category as processed meats. Smoked meats contain chemical preservatives to provide a longer shelf life.
Red Meat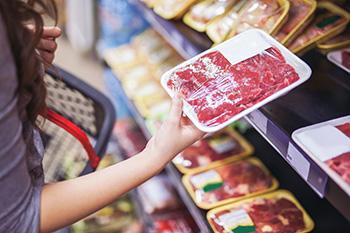 In more recent years, there have been trends of people shunning red meat in favor of a plant-based diet, which can be beneficial to health and help ward off cancer since red meat may be considered a carcinogenic food. Red meat has been tentatively linked to cancers such as colorectal cancer and potentially prostate and pancreatic cancer.
Red meat should always be limited to no more than 2-3 portions per week since it is a heavy protein; however, you can get a good amount of protein as a substitute in foods such as pulses, which are super versatile and can replace red meat in practically any dish.
Convenience and Fast Foods
We see that life gets busier and busier, and in some walks of life, the days are gone when you prepare and eat a homemade meal cooked from scratch from the freshest and healthiest ingredients.
Convenience and fast foods hold such a firm place in society. They fill the gap of the "meal on the move" or when people simply do not have the time to make and consume a highly nutritious meal.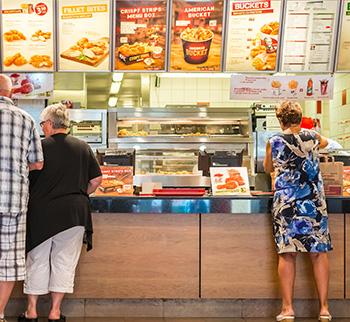 So it's not surprising to know that many fast foods and convenience meals can be considered carcinogenic, and this could be due to a combination of factors such as:
Preservatives
Excessive fats
Excessive sugars
Low-quality ingredients
Shelf time
The best alternative to this is to make sure that you make any food you need from home and prepare meals in advance, especially for work lunches and snacks.
Wholegrain bread, salads, and fresh cruditées are going to be amazing to replace convenience foods.
Over-Browned Foods
We have probably all had a kitchen mishap where you lose track of time, and the food you are cooking comes out of the oven with more than a fabulous summer tan!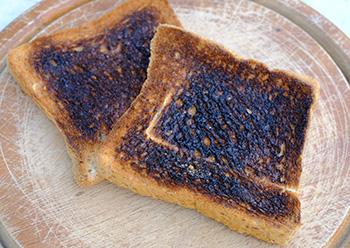 While most people would consider this food now ruined and inedible and pop it in the compost heap, you might be surprised to know that even attempting to eat something, such as over roasted potatoes and vegetables, that has been over-browned during the cooking process can actually be carcinogenic.
When food is overcooked to the point where it takes on a whole different persona, it releases something called acrylamide, which may be considered a carcinogen.
The best way to cook food is to only brown it just lightly if that is suitable for the food; otherwise, keeping the ingredients as close to their natural color as possible is something to stove for, for the sake of your health.
Alcohol
Alcohol may inhibit the absorption of vital cancer-fighting nutrients, and the body turns ethanol into acetaldehyde, which is a known carcinogen.
Alcohol has long been considered detrimental to health in most aspects. It may be linked to the developments of quite a few cancers, such as: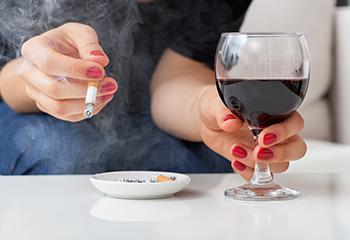 Liver Cancer
Breast Cancer
Esophageal
Colorectal
Alcohol should always be limited for health purposes. Still, there may be evidence to suggest that alcohol can produce carcinogenic elements during the fermenting and distilling process.
While it is easy to say that alcohol is best removed from a holistically healthy regimen altogether, it may not be that easy for some people to achieve. This is the best case for the saying "everything in moderation." As far as possible, stick to, or under, the recommended units of alcohol per week, or even better, only save a tipple for special occasions and events.
Related: How to Make Medicinal Kombucha at Home
Sugary Drinks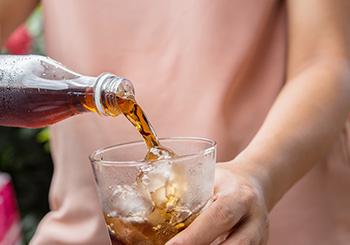 It's not surprising to find this entry on the potential carcinogenic list. We are specifically talking about those sodas and sugary drinks that are not considered diet versions.
The carcinogenic element comes in as these drinks are heavily linked to weight gain. In essence, you are just drinking empty calories.
Weight gain, being overweight, or obese can significantly increase your chances of developing cancer, and diet sods can play a leading role in contributing to weight gain.
The best alternatives are carbonated water with some homemade flavored syrups in as a dash, sugar-free cordials, and homemade soda alternatives.
Canned Tomatoes
It is just as pertinent a point to be aware of the potential carcinogen compounds in your foods packaging, paying specific attention to cans.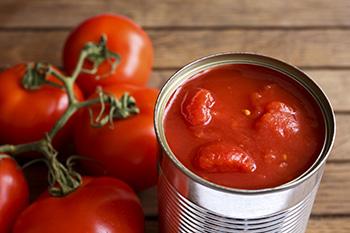 Most cans these days are lined with bisphenol-a (BPA), which has been linked to an increased risk of cancers. This is especially important to note with highly acidic can contents, such as canned tomatoes, as it can affect the BPA compound and leech into the canned ingredients.
Of course, to reduce this risk, we can eliminate cans altogether, grow our own tomatoes, or buy them fresh from your local greengrocer or farm shop.
Microwave Popcorn
Just about all microwave popcorn bags contain a chemical called PFOA or diacetyl.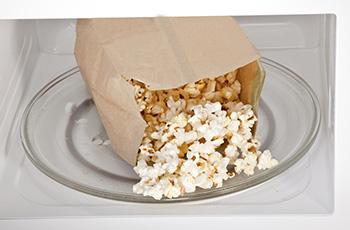 This may result in increased risks of cancers and lung damage, respectively. While it is convenient to have these pre-bagged popcorn bags ready to go, it is really a simple thing to make yourself without the risk of any carcinogenic ingredients.
It's easy to make your own fresh popcorn with corn kernels, some grass-fed butter or coconut oil, and a brown paper bag! Making popcorn on the stovetop can also allow a person to avoid adding these compounds to the diet.
Related: Healthy Pringles: The Nutritious Leaves That Make Crispy Chips
White Carbohydrates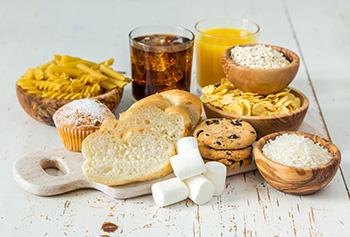 Carbohydrates aren't white for nothing! "White" carbohydrates rank high on the glycemic index, meaning they more rapidly elevate blood sugar.
A recent study shows people whose diets had a high GI had a greater risk of being diagnosed with cancer.
To lower the overall glycemic index, add healthy fats and protein into pasta – that way, it will be healthier!
Refined Sugar
Research conducted was back in 1931 found sugar provides fuel for tumors, allowing them to grow.
When cancer cells are exposed to sugars, they can increase their growth rate and produce more energy than normal cells. It allows tumor cells that would die otherwise due to lack of nutrition to remain alive and proliferate quickly. It also makes cancer more difficult to treat if not contained by surgery or chemotherapy.
It can be straightforward to avoid refined sugars entirely by switching to more naturally sweet compounds derived from nature, such as agave syrup, unrefined sugar, and honey.
For the full list of carcinogen foods and substances, you can check out the official pages for cancer.org and who.int 
Conclusion
All in all, carcinogenic compounds, foods, and cooking methods can be avoided, and this can increase your holistic health and reduce the risk of those carcinogens being a contributor to any cancer.
The best advice is to always grow and make your own food, using as little "unknown" packaging, etc., as possible, and opting for packaging you know about, such as paper bags and recycled materials.
When you avoid anything in this list and more, it may help you reduce the buildup of potential carcinogens in your body. It may reduce the risk of developing generalized and specific cancers.
Carcinogens can be avoided and should be avoided if you are conscious of your overall holistic health and lowering the risk of cancers developing.
You may also like: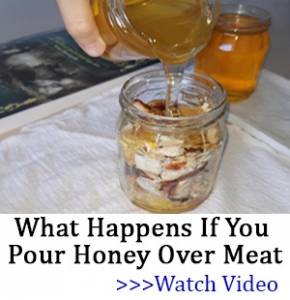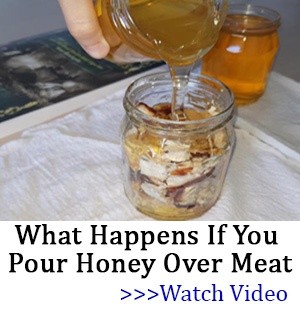 Food Remedies That Can Starve Cancer Cells
The Common Backyard Weed That Tackles Spike Proteins, Liver Troubles, Cancer, and More (Video)
Best Herbs and Foods to Fight Adrenal Fatigue
What Bad Breath Tells You About Your Health