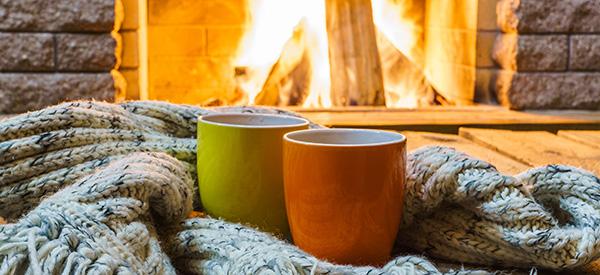 There's nothing cozier than a hot drink on a cold winter's night, preferably curled up on the sofa or your favorite comfy chair. Tea is the most popular hot drink in the world and can be taken in any number of ways: with milk, plain, with a slice of lemon, etc. Today, we're going to look at a winter miracle tea recipe that is sure to warm you on those dark nights.
It also has many health benefits thanks to the black tea and the other ingredients that go into this drink: star anise, clove, cinnamon, honey, and almond milk (optional). I'm going to let you know what these benefits are first and then share the quantities and how to prepare it.
Medicinal Benefits Of This Winter Miracle Tea
Black tea comes from the 'Camellia Sinensis plant and can have other plants added for flavor. I'm going to use Earl Grey tea today which is blended with bergamot. The bergamot orange trees are commonly grown in Italy and this blend is one of the strongest-tasting black teas, I find. Feel free to use any black tea of your choice in this recipe.
Medicinal Benefits Of Black Tea
Black tea contains antioxidants called flavonoids which are good for your heart health. Studies involving drinking black tea daily have shown that it lowers the risk of developing heart disease by reducing risk factors including high cholesterol, high blood pressure, and obesity.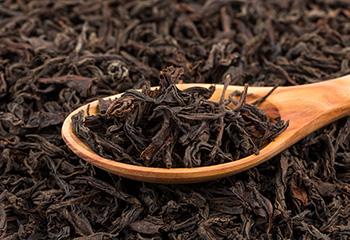 Black tea also contains other antioxidants known as polyphenols. These help fight free radicals which in turn helps prevent or slow the formation of some types of cancers. Polyphenols also help to maintain a healthy gut by encouraging good bacteria growth and stopping bad bacteria growth. This leads to a stronger immune system and better health overall.
Another incredible benefit that comes from drinking black tea is that it reduces the risk of having a stroke. It also lowers blood sugar levels which reduces your risk of developing type 2 diabetes, kidney failure, obesity, and depression.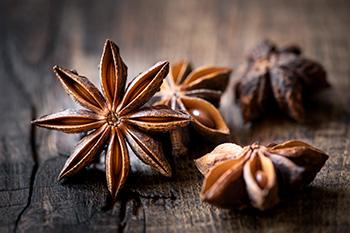 Medicinal Benefits Of Star Anise
Star anise has long been used to fight the flu and viruses. That's because it contains shikimic acid (which is so powerful it's used in the production of a drug to treat bird flu). It also helps relieve cold and flu symptoms like chills, a headache, muscle pains, and fatigue.
Star anise can also improve the symptoms of menopause. It mimics estrogen and studies have found it's highly effective at reducing hot flashes. Bone loss is another potential side effect of menopause and star anise helps keep bones healthier and protects against osteoporosis.
Medicinal Benefits Of Cloves
Cloves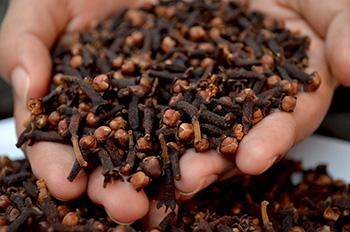 are one of those spices that ooze warmth and are often used in food and drink recipes to add a bit of heat and boost the flavor. They also have some surprising health benefits. For example, cloves can help to protect your liver. They can keep the liver healthier by improving liver function, reducing inflammation, and decreasing oxidative stress.
The antioxidants in cloves that reduce oxidative stress also help protect against chronic diseases.
Medicinal Benefits Of Cinnamon
Cinnamon has been used in medicine for thousands of years. It is anti-inflammatory which lowers your risk of disease and helps the body fight infections which is so crucial at this time of year. Cinnamon also lowers bad cholesterol levels and blood sugar levels.
It might even help protect against neurodegenerative diseases such as Parkinson's disease.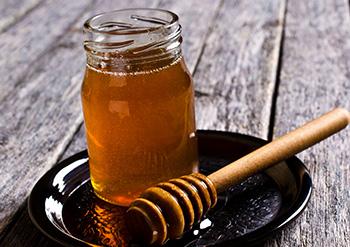 Medicinal Benefits Of Honey
It's the season to catch a cold or flu and honey is commonly used in hot drinks to soothe a sore throat and coughs. Honey is even used by many to treat upper respiratory tract infections. If you suffer from hay fever or allergies, honey has also been reported to reduce symptoms if taken daily ahead of allergy season.
Related: Allergies No More! Allergies and Asthma Support Bundle (Learn More)
Honey is also high in antioxidants which can help prevent any number of conditions including type 2 diabetes. Not only that, it can help keep your heart healthier by lowering blood pressure, regulating the heartbeat, and stopping healthy cells from dying.
Medicinal Benefits Of Almond Milk

Almond milk contains several minerals and vitamins and is especially high in vitamin E. It is often enriched with calcium too, making it great for the bones and a good source of calcium for those who are lactose intolerant.
Using almond milk is optional in this recipe. You can add any plant-based or animal milk that you prefer, or leave your winter miracle tea black; it will still be warming and beneficial.
How To Make This Winter Miracle Tea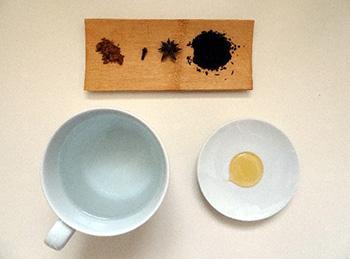 There are approximately 21 calories in one teaspoon of honey. This drink will also contain added calories if you use milk and will vary by type and brand.
Ingredients
1 Cup of black tea ( usually 1 teaspoon black tea leaves per cup of water)
1 Star anise pod
1 Dried clove
½ Teaspoon of cinnamon powder

1 Teaspoon of honey (or sweetener of your choice)

A splash of almond milk (or milk of your choice / or leave it black)
Utensils
Kettle
Teapot
Mug
Teaspoon
Method
Boil your water
Add your black tea leaves (usually 1 teaspoon per cup of water), 1-star anise pod, and 1 dried clove to your teapot then pour in your water
Let it steep for 10 minutes then pour your tea into a mug
Stir in ½ teaspoon of cinnamon powder and 1 teaspoon of honey
Add milk if you're choosing to use it and stir one final time
Your winter miracle tea is now ready. Enjoy it as soon as it's not too hot to drink. You can have up to two cups of this each day.
If you want to add more water because you find the spices strong at first that's fine and a great way to get more water in your diet. Just keep the rest of the quantities the same. Remember, while honey has many beneficial medicinal qualities, it is still high in calories and causes an increase in blood sugar.
Also, black tea contains caffeine and the amount varies by type and brand so most people are better off having this a couple of hours before going to bed. It's also a great hot drink to have in the morning to gently wake you up and heat you up from the inside.
You may also like:
The 6 Best Bedtime Teas To Help You Sleep
1 Cup Before Bed Shrinks Belly Fat All Night (Video)
Get Rid of Headaches Right Now With This Tea
My #1 Go-To Herb for Avoiding Influenza, Colds, and Severe Respiratory Illness