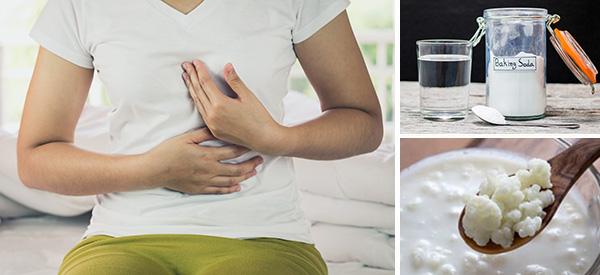 Home Remedies For Acid Reflux
How many times have you enjoyed a sumptuous meal, only to have it creep up to the back of your throat hours later, accompanied by a burning sensation in your chest? It's an uncomfortable feeling that most of us have experienced at one time or another.
Heartburn is a symptom of acid reflux, which occurs when stomach acid backs up into your esophagus and irritates the tissue. The esophagus is just behind the heart, hence the name. While it often results from huge holiday dinners, greasy food, or overindulgence in alcohol, chronic and frequent heartburn may be a sign of gastroesophageal reflux disease (GERD).
When acid reflux strikes, a lot of people reach for over-the-counter treatments or get a prescription from their doctor, but there are some more natural remedies available. This blog takes a closer look at the most effective ones.
Baking Soda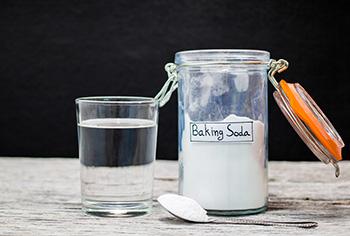 Sodium bicarbonate (baking soda) is alkaline, making it a natural antacid. It's also generally safe to consume, so it's no surprise people reach for this common household item to treat acid reflux. By combining a teaspoon of baking soda with 8 ounces of water, you can soothe stomach acid and ease heartburn.
While baking soda works, it's important to use it in moderation, as it's high in sodium and can prevent certain medicines from being absorbed. Take baking soda only for occasional heartburn; anything chronic should be investigated by your doctor.
Related: Baking Soda – 112 Uses
Apple Cider Vinegar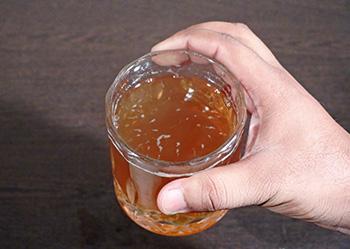 Apple cider vinegar, which is made from crushed apples, is a popular acid reflux remedy. Many people also drink it daily for weight loss, blood sugar control, and more without experiencing any adverse effects.
If you have mild acid reflux, you can mix between a teaspoon and a tablespoon of apple cider vinegar with 8 ounces of water and sip it before or after meals to reduce the acidity level in your stomach. However, those with a highly irritated esophagus may experience further burning and irritation after consuming vinegar, so anyone with moderate to severe heartburn or GERD should use a different remedy.
Related: 50 Essential Uses of Apple Cider Vinegar
Ginger Root
Ginger is used worldwide as a remedy for digestive problems. This is likely due to its phenolic compounds, which can soothe stomach irritation. Phenols are also thought to reduce contractions that might allow stomach acid to enter the esophagus.
To make ginger root tea, peel and mince a one-inch piece of ginger, add to a cup of water, and boil for five minutes. After removing the mixture from the heat, cover and let steep for 15 to 20 minutes. Strain and add honey to taste. Enjoy up to two times per day when acid reflux is making you uncomfortable.
Aloe Vera Juice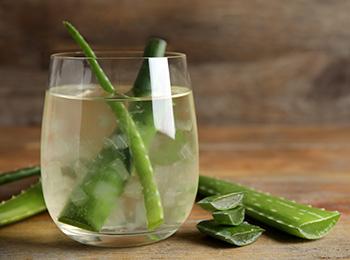 As we all know, aloe vera gel soothes sunburn, but can it soothe heartburn as well? Many people say yes- they drink aloe vera juice to reduce stomach acidity and to soothe irritation in the digestive system. Recommended starting dosage is two tablespoons once per day.
One 2015 study found that pureed and decolorized aloe vera juice reduced acid reflux symptoms without any apparent side effects. In some cases, the juice was more effective than traditional heartburn medication, suggesting that it may be a safe and effective treatment for reducing reflux symptoms. Just make sure you're getting the decolorized version, to reduce the risk of diarrhea.
Chewing Gum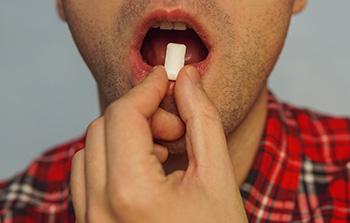 In addition to freshening your breath, chewing gum after a meal can help fight heartburn symptoms. Researchers have found that chewing gum stimulates saliva flow, and previous studies have also found that sugarless gum reduces the levels of acid and sugar in the mouth, thus preventing cavities.
According to one study, chewing sugar-free gum after a meal for 30 minutes could reduce acid levels in the esophagus. However, peppermint or spearmint gum may worsen symptoms for some people, so switch to another flavor if that's the case with you.
Peppermint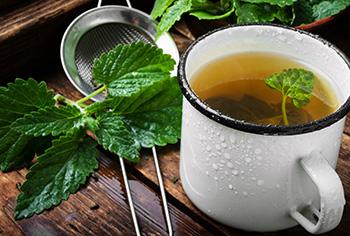 According to Healthline, inhaling peppermint essential oil may help relieve heartburn, upset stomach, and nausea. If your digestive system is overactive, you can even massage the diluted oil onto your chest, belly, or back to relax it.
To use a diffuser, place two or three drops inside the machine's steam pocket. The warm water will diffuse the concentrated oils once the machine is turned on. If you don't have time to set up a diffuser, you can sprinkle a few drops of the oil onto a face cloth or towel and inhale deeply.
Some people report that sipping peppermint tea relaxes their stomachs and makes them feel better. However, peppermint can potentially increase your heartburn symptoms by loosening the muscle that keeps liquids from flowing back up into the esophagus. If this happens to you, switch to ginger tea instead.
Probiotics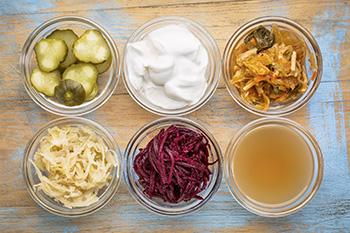 Lack of healthy bacteria in the gut makes digestion more difficult. As a result, undigested food sits in your gut, fermenting and causing gas. This gas can cause acid reflux by pushing stomach acid into the esophagus. By restoring the balance of 'good' bacteria in your gut, probiotics allow you to keep the bad bacteria at bay and maintain normal digestion.
Top probiotic foods include yogurt, unpasteurized sauerkraut, kimchi, miso, and acidophilus milk. Incorporating them into your diet can lessen your heartburn symptoms significantly.
Related: What Happens if You Take the Wrong Probiotics (Video)
Certain Lifestyle Changes Can Help With Heartburn
In addition to using natural remedies, you can make certain behavior changes to minimize your risk of heartburn.
Eat smaller meals.
After eating, avoid lying down for at least two to three hours.
If you are a smoker, try to quit.
Avoid foods that can cause acid reflux, such as coffee, alcohol, tomatoes, and foods that are fatty, spicy, or acidic.
Make sure your bed is at the right angle if you have an adjustable one. When your bed isn't adjustable, you can use a wedge pillow to change the angle when you sleep.
Avoid tight clothing that can put pressure on your stomach.
When acid reflux hits, many natural remedies and lifestyle changes may provide the relief you need. Once you discover a solution that works for you, you can enjoy that holiday dinner without worrying about your digestive system paying for it later.
You may also like:
Add This "Unusual Nutrient" to Coffee or Tea, to Effortlessly and Fully Empty Your Bowels Every Single Morning (Video)
How to Make an Antihistamine Balm for Natural Allergy Relief
Food Remedies That Can Starve Cancer Cells