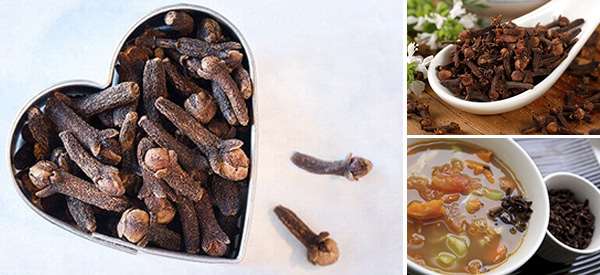 What Happens If You Take 2 Cloves Every Day?
I always associate cloves with the holiday season. A key ingredient in gingerbread, cloves add that distinctive flavor to that holiday treat. But cloves are more than just a holiday spice.
They are common in Indian cuisine and other forms of cooking as well. And this flavorful spice has many health benefits that will have you wanting to add two cloves to your diet every day.
What Are Cloves?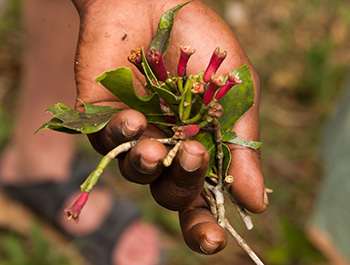 Cloves come from the clove tree, Syzygium aromaticum, native to the Spice Islands of Indonesia. Now they are grown in many different tropical locations.
An evergreen tree, the clove tree can reach heights ranging from 15 – 30 feet. It has smooth bark and gray or grayish-yellow aromatic leaves.
The small reddish-brown flower buds are dried and used as the spice we find at the store.
What Happens If You Take 2 Cloves Every Day?
Improve Overall Health
Cloves can help you improve your health in general. They are high in certain nutrients and antioxidants. Anti-oxidants help your body fight chronic diseases.
They can help lower cholesterol, lower blood pressure, improve arterial circulation and increase your lifespan.
Cloves can also help boost your white blood cells, boosting your immunity. By adding cloves and other high anti-oxidant foods you can improve your general well-being.
Improve Blood Sugar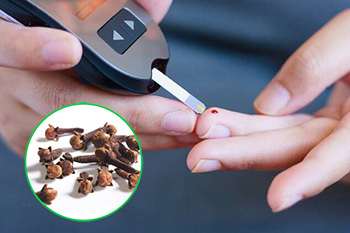 Diabetics have a problem producing insulin, which helps control blood sugar. Studies have shown that cloves can help your body regulate your blood sugar.
They do this by increasing insulin production in your body. They also aid in sugar absorption in your cells. So, adding cloves to your diet could help improve your blood sugar.
Improve Liver Function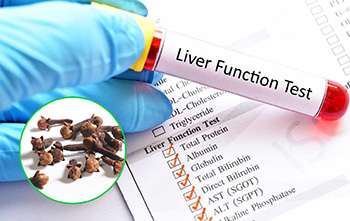 Cloves contain a compound called eugenol. It has been found that eugenol may be beneficial to liver function. It may help reduce inflammation and decrease oxidative stress.
There have been several studies done on animals showing the effects of eugenol on the liver, including the ability to reverse cirrhosis of the liver.
However, research on humans is limited. It is also important to note that eugenol in high quantities can cause liver damage, so consume cloves and clove oil sparingly.
Help Build Bone Mass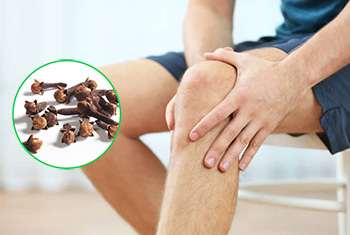 Many elderly suffer from osteoporosis, a condition caused by a loss of bone mass with age. Osteoporosis increases your risk of fractures and breaks in the event of a fall.
Cloves are high in manganese, a mineral that is essential to bone health.
Animal studies have shown that both eugenol and manganese help improve bone density. More research is needed but consuming cloves may help improve bone mass and reduce your risk for fractures.
Aid Digestion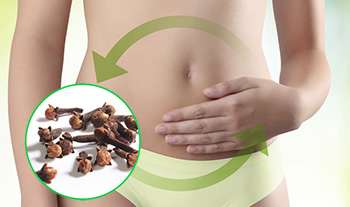 The compounds found in cloves have been shown to increase the levels of stomach mucus in animals. This gastric mucus helps prevent the erosion of the lining of the stomach from too much acid.
Consuming cloves daily can help prevent indigestion but it also may do more than that. It may help prevent peptic ulcers. Studies in animals have shown that the compounds in cloves can be as effective as anti-ulcer medications.
Anti-Bacterial
Cloves are known for their anti-bacterial properties. Clove oil is particularly effective at killing three different strains of bacteria including E Coli, the bacteria that can cause food poisoning.
There are also effective at killing the bacteria that cause gum disease.
Dental Health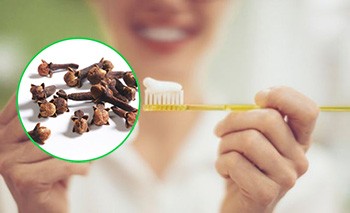 Cloves and clove oil are excellent for your dental health. You can make clove oil or clove mouthwash easily at home.
Not only are cloves effective at reducing gingivitis and periodontitis, but they also can help with dental pain.
Simply use a cotton ball to rub a small bit of clove oil onto the aching tooth or gums and the pain should subside. To make clove oil simply follow this recipe:
Clove Oil
1 ounce of carrier oil (olive or coconut)

5-10 whole cloves

a jar

Cheesecloth (optional)
Add 5-10 whole cloves to a clean dry jar.

Pour your carrier oil over your cloves. It should be about one inch above the top of the cloves.

Seal tightly. Shake the jar a few times.

Place in a cool dark place for 10-14 days. Shake daily. When it is ready, use the cheesecloth to strain the cloves from the oil.
Clove oil is also an effective insect repellent.)
Related: Do This Before Going to Bed To Rebuild Your Gums
May Help Against Cancer
Studies have shown that high amounts of eugenol can be effective at fighting cancer. It has been shown to help stop the growth of cancer cells and help kill cancer cells, specifically esophageal and cervical cancer cells. Overall, eugenol has been shown to have anti-cancer properties but most studies have focused on highly concentrated amounts.
Cloves should not be consumed in high quantities because high quantities of eugenol can be toxic or cause liver damage. Small children are specifically at risk.
Aphrodisiac
If you are looking to heat up your relationship, add some spice to your diet. Cloves have long been held to have aphrodisiac qualities and studies in animals seem to show that to be the case. So next time you are planning a romantic dinner, don't forget to add the cloves to your recipe.
How to Use Cloves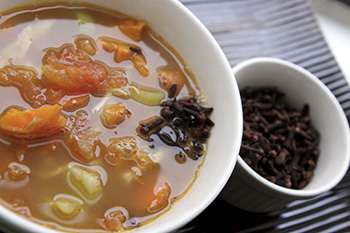 Cloves have a strong, spicy flavor with a warm to hot taste. Some examples of using cloves in food and drinks include:
Orange, cinnamon, and clove mead

Hot spiced cranberry cider

Spiced tea

Little powdered cloves with 70% dark chocolate and heavy cream. Add hot milk or water and stir well.

Use cloves in Indian cuisine. Cloves are a popular addition to many curry dishes and to the biryani.

Fruit pies. Typically, they are added to pies that need a warm, spicy flavor.

Relishes, chutneys, and pickles. Cloves make a spicy addition to many of these condiments.

Use them with pumpkin and squash dishes; the cloves complement the flavors of these fruit vegetables well.
With all the health benefits of cloves, it is easy to see why you would want to incorporate them into your daily diet. If you are looking for more creative ways than gingerbread, check out Indian cuisine. Cloves are a common ingredient in many Indian dishes. Get creative and start enjoying the health benefits of this amazing spice.
You may also like: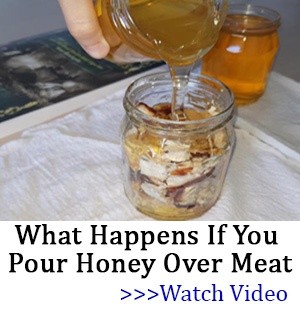 50 Amazing Uses For Honey You Didn't Know About
Add This "Unusual Nutrient" to Coffee or Tea, to Effortlessly and Fully Empty Your Bowels Every Single Morning (Video)
How To Make Medicinal Pickled Turmeric