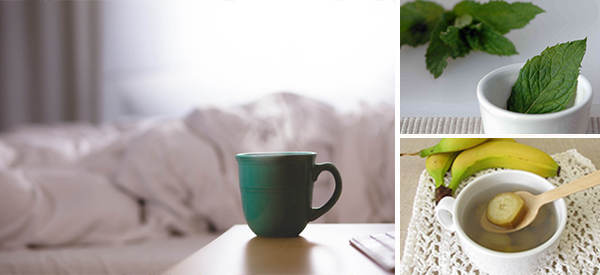 The 6 Best Bedtime Teas To Help You Sleep
Sleeping is an important aspect of every person's life. It is how you recuperate and get your energy back after a tiring day. The best sleep means waking up in a great mood and renewed energy for a new day ahead. Unfortunately, not all people are blessed with good sleep every night.
There are many causes of sleepless nights. Be it stress from work, over-thinking, poor sleeping habits, irregular sleeping schedules, medical conditions, medications taken, or even pain. It is important to know what your underlying cause is to better help address insomnia for good.
Personally speaking, I experienced insomnia at some point in my life. And it was total chaos! I couldn't focus at work. I got irritated easily. I was very moody and unproductive. I wouldn't want to drink sleeping pills because I knew that being dependent on them would cause more harm to me than good. So I tried to look for better and more natural alternatives.
And here enter the best teas for bedtime!
There are many teas available that can help you get sleepy. But based on my experience and research, the 6 teams I've listed here are the best. It works well for me. So I hope it'll work well for you too!
Chamomile Tea
Chamomile tea is my go-to tea if I want to have a relaxing sleep at night. It contains the antioxidant apigenin that can induce sleep. Drink chamomile tea 45 minutes before your bedtime.
Steps:
Boil 1 cup of water in a saucepan and add 2 tbsp of fresh chamomile flowers. For a more concentrated tea, cover with a lid to prevent evaporation of active ingredients. Brew for 10 minutes. Strain the infusion. You can add honey to sweeten the taste.
Other benefits: reduced menstrual cramps, protects from some cancer, relieves stress, lowers blood sugar, prevents osteoporosis.
Lavender Tea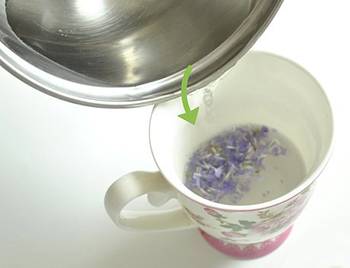 The smell of lavender relaxes the mind and calms the spirit. That's why I also love this wonderful tea whenever I have sleep troubles. For sleep, you can drink lavender tea 30 minutes before your bedtime.
Steps:
Boil 1 cup of filtered, purified, or spring water. Using 4 tsp of fresh lavender flowers, make a tea sachet or ball. Put the water and tea sachet in a cup. Steep for 10 minutes. Strain and enjoy your lavender drink!
Other benefits: reduces inflammation of muscles and joints, natural body detoxifier, immune booster, aids in digestive and respiratory health.
Peppermint Tea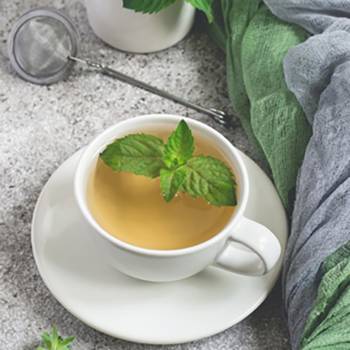 As a potent muscle relaxant, peppermint tea can help you relax for a better night of slumber. If you are using fresh peppermint leaves for your bedtime tea, it is best to harvest the leaves in the morning when they are still dewy. Hang the leaves to dry completely and store in an airtight jar until you use them at bedtime. It is best to drink this tea 30-45 minutes before sleeping.
Steps:
Boil 2 cups of water and turn off the heat once boiling. Add a handful of your dried peppermint leaves, 15 leaves more or less will do the trick. Cover with a lid and let the infusion steep for 2-3 minutes. Some people who love stronger peppermint taste would do it for 5 minutes, so the steeping time will actually depend on how strong you want your tea to be. Strain the tea and calmly enjoy the drink.
Other benefits: soothes stomach upset, fights bad breath, treats common cold and flu symptoms, reduces fever, relieves tension headaches and migraines, supports weight loss
Valerian Root Tea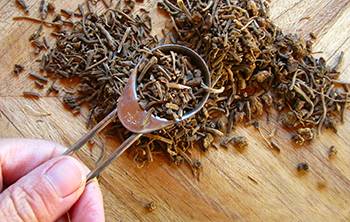 Scientific theory states that the valerian root improves sleep by increasing the levels of a neurotransmitter called gamma-aminobutyric acid (GABA). Some also suggest that it decreases frequent waking at night and shortens the time a person falls asleep. Thereby, improving overall sleep quality. You can take valerian root tea 30 minutes to 2 hours before bedtime. In some cases, people can see the difference in their sleep after 2 to 3 weeks of regular use.
Steps:
Boil 1 cup of water. Prepare 2 to 3 grams of dried valerian root on a tea bag or infuser. Place the tea bag on a mug and add water. However, make sure that you do not directly add boiling water to it. Wait for a couple of minutes until the heat level decreases from the boiling point as it may affect the active compounds found on the root. Steep for 10 to 15 minutes. Remove the teabag and enjoy the benefits of your valerian root tea.
Other benefits: helps with anxiety, minimizes hot flashes, eases nervousness and trembling, aids in stress, helps people with restless leg syndrome and Parkinson's disease  
Turmeric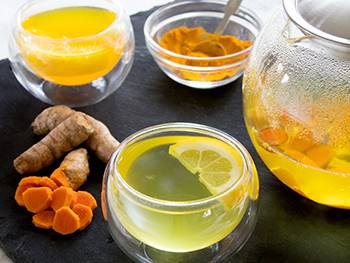 The curcumin content of turmeric is a very powerful substance that contains a lot of amazing benefits. It is an antioxidant with anti-aging properties, detoxifier qualities as well as cancer-fighting abilities. Turmeric is also a great sleep-inducer as it helps you relax. Best to drink this tea 30 minutes to 1.5 hours before bedtime.
Steps:
In a saucepan, combine 2 cups of water with ½ tsp ground turmeric, 2 tbsp lemon juice, and ¼ tsp black pepper. Whisk the ingredients while on high heat until it starts to boil. Once boiling, lower down the heat to medium-low. Simmer the mixture for 10 minutes. Add honey if desired and let cool for 2 minutes. Strain into a cup and enjoy!
Other benefits: alleviates symptoms of depression, prevents dementia, a natural anti-inflammatory that helps people with arthritis, burns fat, lowers the risk of cancer, manages irritable bowel syndrome, improves heart health.
Banana Tea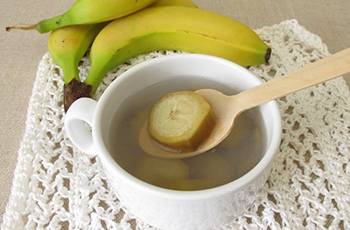 This may come as a surprise to you. Banana tea?! Really? When I first came over a recipe for it, I thought the idea was absurd too. However, using bananas as tea certainly helps induce sleep. As we all know, bananas contain a lot of magnesium and potassium. While it is not advisable to eat an entire fruit of banana at night, a banana tea will help relax your muscles as well as blood vessels that will lead you to a good night of sleep. Drink the banana tea 1 hour before your bedtime.
Steps for whole banana: (Naturally sweetened)
Cut both ends of the banana while keeping the peel on. Place the unpeeled banana in a pot of boiling water. Boil for 10 minutes or so. Strain and drink.
Steps for banana peeling: (Best for people who are managing their sugar levels)
Add 1 ¼ cup of water and the peelings of banana to a pot. You may opt to add 1 cinnamon stick if desired. Bring to a boil and simmer for 10 minutes. Strain to a cup. You can also add maple syrup, vanilla extract, or any milk of your choice to the tea if you want to.
Other benefits: contains antioxidants, supports heart health, prevents bloating, a replacement for sugary drinks, aids in weight loss, immune booster.
You may also like: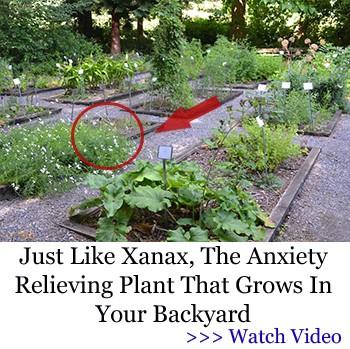 46 Best Teas for Every Ailment
Erratic Blood Sugar? Never Eat This Veggie (Video)
What Happens If You Add Cinnamon To Your Honey Jar