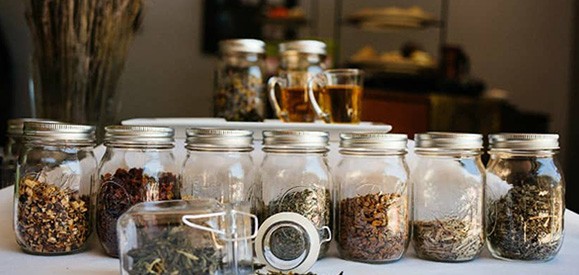 10 Teas That should Always be In Your Cupboard
Herbs have been used as medicine for thousands of years. There was a period of time where the idea of using herbal remedies became unpopular, but these medicinal plants are making a definite comeback. Herbal teas can be a great way to address some of your health complaints, as they extract the essence of the plant.
Tea is easy to drink and to prepare. You'll find herbal teas are available in properly portioned bags, if you purchase them commercially, but you can also buy dried or fresh herbs and make your own tea. The general rule of thumb is to use one teaspoon of dried herbs in a cup of boiling water to make your tea. If you prefer fresh herbs, use one tablespoon per cup.
Steeping time for your tea will depend on how strong you want to make your tea. Three minutes will give you a lighter version of tea, while 10 minutes is usually the longest you'll want to steep it. Most people find five minutes to be the ideal amount.
Now on to the teas. What should you keep on hand? Here are the 10 herbal teas I recommend.
Hibiscus Tea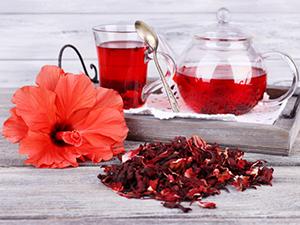 Beautiful in color and fruity in flavor, hibiscus tea is made from the bright flowers of the hibiscus plant. It's equally good hot or cold and is particularly useful in warding off viruses. While it may not eliminate a virus completely, it can aid your body in fighting of viruses and has been shown to be effective in a lab setting against bird flu.
You should take a cup a day to help your body stay strong, and up that to two or three cups a day when you're sick. It's quite easy to keep in the refrigerator, so you can always have some on hand.
Note that hibiscus tea should not be taken with aspirin or hydrochlorothiazide, which is a diuretic.
Chamomile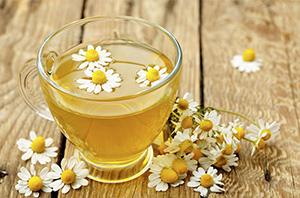 The flowers of this plant are used to make a lightly flavored tea that is very pleasant on its own. You'll want to have a cup of chamomile tea before bed if you have issues sleeping and want to ward off insomnia.
Chamomile tea can also be used to calm your nerves when you're feeling anxious or nervous. A cup of hot tea when you feel this way should help you feel calmer fairly quickly.
Sage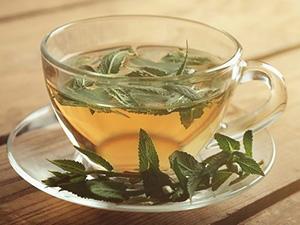 Are you worried about your mental health or the possibility of Alzheimer's in the future? Sage has been shown to improve cognitive function and it has also been used to slightly improve cognition in those suffering from Alzheimer's. It's a general brain booster, so it should certainly be on your list of teas to drink. Take one cup a day, preferably before doing a mentally strenuous activity, to see the benefits.
Rose Hips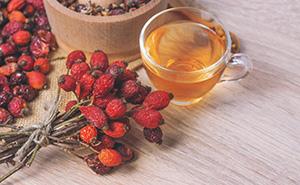 Not many people know that rose hips can be used in teas, but they create a delicately flavored tea that packs a punch with Vitamin C. The real benefit for most people, though, is the fact that rose hips are great for reducing inflammation and related pains. For those suffering from arthritis, this tea may be the ideal choice for managing pain naturally.
Take two cups a day to reap the benefits, but there's no reason you can't take a cup when you are feeling joint pain, either. Pleasant side effects include extra elasticity in the facial skin and fewer wrinkles.
Lemon Balm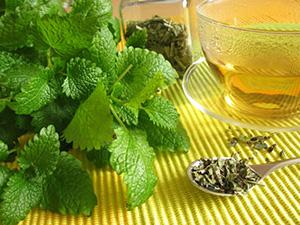 A pleasant, lemon flavored tea, lemon balm is nice to drink just for enjoyment, but it will also help your heart stay healthy. Studies show that it can reduce heart palpitations, but it's also excellent for improving artery elasticity. This can reduce many potential issues, such as strokes and heart disease.
Drink two cups of lemon balm tea per day for at least a month. You'll likely experience additional benefits, such as improved skin quality and lower cholesterol.
Oregano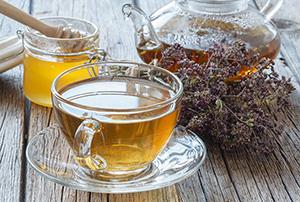 It may taste pretty strong, but oregano tea has some major health benefits that you can enjoy, if you get past the taste. It's a natural antibacterial (and antiviral), so it can be used in conjunction with some antibiotics to help prevent or treat infections.
As oregano is a type of mint, don't drink it if you can't handle mint. You should also keep the tea usage to a maximum of one cup per day, as more can cause stomach upsets.
Echinacea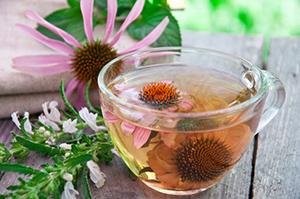 Anyone who wants a stronger immune system needs echinacea tea in their cupboard. It's been proven to be quite effective in helping the immune system fight off disease, particularly infections and viruses. A cup a day will help keep your immune system working well, particularly when combined with other healthy foods.
Ginger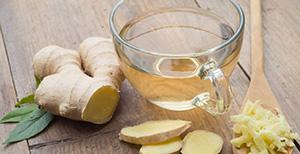 A spicy, delicious drink that pairs well with a squeeze of lemon, ginger tea is a great option if you're dealing with nausea, particularly during pregnancy or while doing chemotherapy. However, it has also been shown to help with constipation, so if you're dealing with some difficulty with bowel movements, consider drinking a cup of ginger tea twice a day, in addition to drinking plenty of water. Add the lemon to perk up the flavor and to give your body a boost in vitamin C.
Rooibos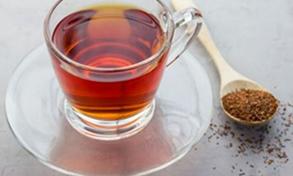 Rooibos is made from the red bush or rooibos plant that grows in South Africa. While the tea is considered to have many health-giving properties, its biggest benefit is improving bone health. Studies have shown that it could stimulate bone cells and help increase bone density.
Women with osteoporosis will benefit greatly from this, for obvious reasons. To boost bone density, you should drink two or three cups of tea per day.
Another big benefit of rooibos tea is that is appears to reduce blood pressure and bad cholesterol. To see the benefits from this, you need to drink six cups a day for at least six weeks.
Peppermint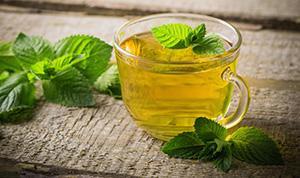 The refreshing flavor of peppermint tea isn't just about tasting good, it's actually healthy, too. If you're suffering from stomach upsets and pain, or an unhappy digestive system, peppermint tea can help ease them. It's also good for reducing nausea.
Keep in mind that peppermint can turn very bitter if steeped too long, so it only needs three to five minutes in hot water before you drink it. You can take a cup hot or cold whenever you feel your stomach needs some extra help. If taking it for nausea, it's a good idea to sip some cold peppermint tea a little at a time.
Herbal teas are easy to prepare and can yield immense benefits. Whatever your ailment, there's likely a tea that can help with it. Remember to check with your doctor before taking any teas if you're on medication.
You may also like: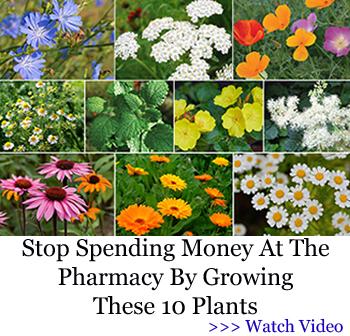 9 Natural Remedies that People with Diabetes Will Find Useful
1 Cup Before Bed Shrinks Belly Fat All Night (Video)
How To Make Tea Tree Oil To Treat Infections
5 Medicinal Plants that My Grandmother Grew in Her Backyard