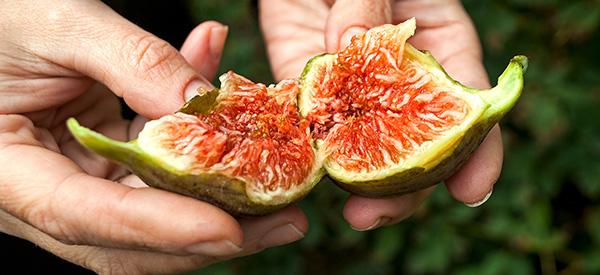 Why Should You Add Figs to Your Daily Diet?
Figs are some of the oldest fruits in the world. In the ruins of a prehistoric village near Jericho, in the West Bank, scientists have found remains of figs that they say appear to be the earliest known cultivated fruit crop.
Figs (Ficus carica) are the fruit of the ficus tree, and they come in a variety of colors. They have such a unique and naturally sweet taste, soft and chewy texture, and their seeds make them crunchy to bite down on.
Fresh figs can be delicate, so many people dry them to preserve them; this produces a delicious dried fruit that we can enjoy all year round!
Fig trees grow best in warmer climates and are native to the Mediterranean and parts of Sub-Saharan Africa, but can be grown in most regions of the world; however, you can also find them in California, South Africa, Italy, Spain, Greece, Portugal, Turkey, and Australia.
Figs are rich in fiber and potassium, making them great for digestion.
Fig trees require a lot of care, but they're worth the effort for their delicious fruits.
They also have high levels of calcium and magnesium, making them an exceptionally nutritious food choice for pregnant women.
If you're looking to add more figs to your diet or learn what this ancient fruit has to offer, read on!
The Different Kinds of Figs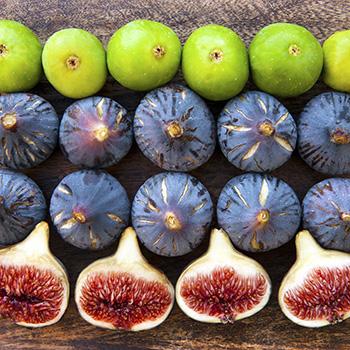 There are two main groups of figs, Asian and Mediterranean.
Asian varieties are the most popular type of fig.
The Asian fig is an oblong fruit with a brownish-green exterior and a white interior. This variety is typically boiled or eaten raw.
The second group is the Mediterranean fig, which has a spherical shape and greenish-purple skin. These are often used for cooking purposes because they have a higher sugar content than the Asian variety.
Why Figs Are So Good for Us?
The naturally sweet fruit may indicate that it may not be that good for you given its natural sugary overtones; however, figs have been shown to have such an abundance of health benefits when eaten in correct moderation (much like anything else we consume!).
So why are figs so good for us nutritionally?
Fig Nutrition
Fig nutrition facts are impressive!
Figs are a healthy snack choice for men, women, and children because they contain high levels of fiber and potassium.
Fiber
The fiber in figs makes them a perfect food choice for pregnant women as it helps keep everything running smoothly while providing nutrients for the baby during development.
The fiber in them abundantly assists in healthy digestion. Figs are often recommended to nourish and tone the intestines, they act as a natural laxative because of their high fiber content. The fiber they provide also has prebiotic properties, feeding the gut bacteria and promoting a healthy gut environment which as a result improves digestive wellness.
It contains almost zero fat which makes Fig fruit one of the best sources of fiber that you can eat daily!
Fiber is essential in daily diets because it helps maintain healthy cholesterol levels.
Potassium
Potassium helps the body maintain fluid balance, which is essential when you're on a diet or training for an athletic event.
Calcium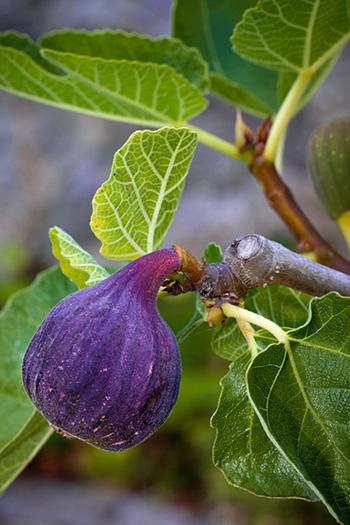 Calcium is helpful in bone development and in avoiding osteoporosis in the future, and magnesium helps maintain strong bones and teeth.
Weight Maintenance
Fig nutrition facts show that figs can help to manage weight by helping with digestion and providing energy without adding any fat to the body.
Figs may help with weight loss by increasing fullness and keeping your bowels regular by helping avoid constipation.
Antioxidants
Figs also contain antioxidants like quercetin, which can help with inflammation-related degeneration and allergies.
Figs are well known, however, for being predominantly incredibly rich in dietary fiber.
Can Everyone Eat Figs?
Fig trees are in the birch pollen cross-reactivity group for people with allergies to birch pollen
Fig trees also contain a natural latex, which some people are allergic to.
If you have either of these allergies, it's best to avoid figs in case of an allergic histamine reaction.
They are also incredibly rich in vitamin K, so if you're prescribed blood-thinning medication, keep your intake of figs and other foods containing vitamin K consistent from day to day.
Suppose you have been advised to follow a low oxalate diet. In this case, it is essential that we are aware of figs because they contain high levels of oxalates.
Some people may also feel uncomfortable eating figs-specifically vegans who avoid eating them due to pollination methods which involve wasps dying during this process when commercial varieties are grown without wasp pollination and should not pose any problems for vegans.
Fig consumption, if new or unfamiliar territory, should be done so in moderation due to the very real laxative effects that are linked with large amounts of intake of figs, specifically on an empty stomach.
How to Eat Figs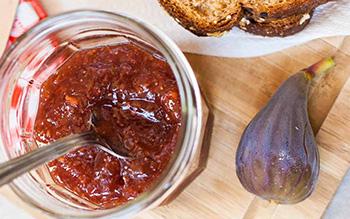 Fig trees are often grown in warm climates.
These outdoor plants thrive in hot, dry environments, making them an excellent choice for desert areas. When they are growing, they hold in all of the moisture they need to grow with, and this is what gives ripe figs their juicy reputation!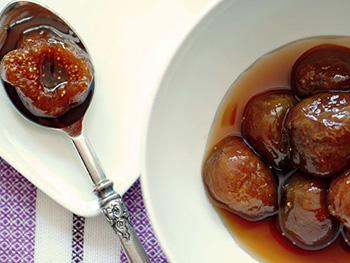 If you want to enjoy raw figs, you need to rinse them thoroughly before cutting into pieces or dipping them into syrup or honey.
You can also boil figs for 8-10 minutes and enjoy the warm, then serve with butter or cream cheese.
You can also try cooking your figs down into a jam with sugar and lemon juice by boiling the fruit slowly over low heat for 45 minutes (or until the desired consistency is reached).
Figs can be eaten dried or canned as well.
Recipe For Soaked Figs
Figs should be washed thoroughly before use.

Use a large Kilner jar and place 6 portions of dried or fresh figs into the bottom.

Cover the figs with boiled and cooled water, but still warm enough to allow the figs to release their goodness.
The skin of the dry fruit is tough, so it's best to remove the skin before consumption.
The soaked figs are easy to digest, so soaking them overnight will be best and can be kept until consumed.
The water you soak the fruit in should also be consumed along with the actual fruit, as it gives you those nutrients that hold in the water upon soaking.
You can easily eat the fruit, drink the juice, add it into smoothies, blend up a portion of the mix, and add over yogurt and muesli.
Conclusion
Figs are one of the best fruits for your health. We predominantly know figs for having a high fiber content, which is essential during pregnancy as it helps keep everything running smoothly and provides nutrients for the baby's various body systems.
Fig fruit also contains zero fat, which makes it one of the best sources of fiber out there!
Fiber assists with digestion and maintaining a healthy bowel.
They are also high in antioxidants, which means that they help fight off free radicals that can lead to chronic diseases
Figs have a sweet flavor that is great for desserts, teas, and generally anything you would typically add a fruit compote to!
Beware of the contraindications of figs, as they may interfere with some medications and allergies, so always be 100% sure that figs are ok for you.
You may also like: 
The Superfruit You Should Eat Every Day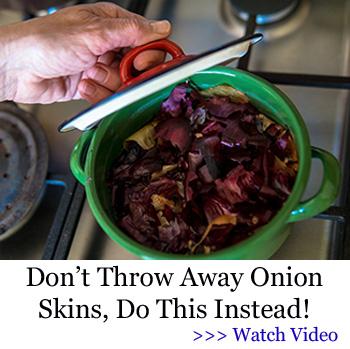 Add This "Unusual Nutrient" to Coffee or Tea, to Effortlessly and Fully Empty Your Bowels Every Single Morning (Video)
Fruit Juice vs. Whole Fruit. Which One is Better?
What Happens If You Drink Grapefruit Juice With These Common Meds?