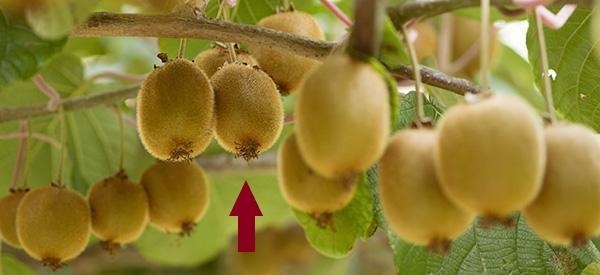 The Superfruit You Should Eat Every Day
Kiwi (Actinidia deliciosa) is a delicious and nutritious fruit that has been eaten in New Zealand since 1900. And now, this superfruit is making its way into the mainstream market. This little green furry fruit is making some waves in the superfruit stakes! When researching for this article, it is abundantly clear why!
Kiwi fruit is rich in vitamins C and E and potassium.
Kiwis are also a great source of natural dietary fiber and a natural digestive aid, thanks to the abundance of the enzyme actinidain found within them.
Kiwi can help balance your pH levels by keeping your stomach alkaline, balance blood sugar levels by slowing down the release of insulin production from the pancreas, and may provide relief from digestive tract ulcers.
Kiwis are also an excellent source of vitamin K, which is an essential vitamin required for great bone health.
Kiwis are also a great source of lutein and zeaxanthin, important for eye health.
This high fiber and low-calorie combination prevalent in kiwi is ideal for weight management. A medium-sized kiwi contains around 50 calories and the fiber content creates a sense of fullness in the stomach.
Kiwi is also a natural beauty food that can improve hair and skin conditions or even slow aging!
Here are some great culinary tips on how you can eat kiwi for optimal health benefits.
How can I incorporate kiwi?
Kiwi is a low-calorie and high-nutrient fruit that is packed with antioxidants.
To get the most out of this superfruit, here are some tips on how to eat kiwi:
1) Enjoy kiwi as a snack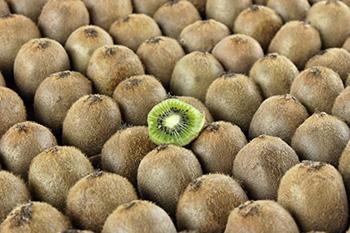 Kiwis are perfect for snacking any time of the day.
Slice up a fresh one with some almond butter, peanut butter, or hummus for an afternoon snack, or enjoy it as a refreshing treat after dinner.
2) Eat kiwi as part of breakfast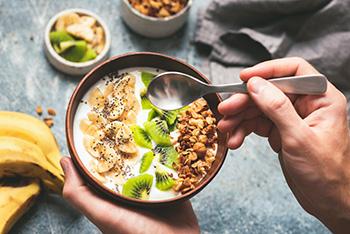 Start your morning off healthily with a bowl of oatmeal mixed with sliced bananas and diced kiwis, or very simply on a morning breakfast platter.
3) Cut up kiwis to make a salad more appetizing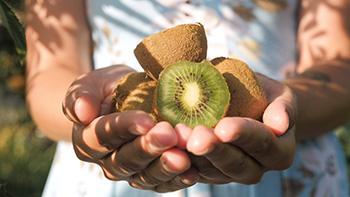 Add some chopped fresh kiwis to salads or pasta dishes to give them a sweet yet tangy flavor.
Kiwi pairs well with tomato and olives for such a multidimensional taste.
Kiwis can also make a delicious and tangy dressing for salads when added with olive oil, salt and pepper, honey, and a touch of apple cider vinegar.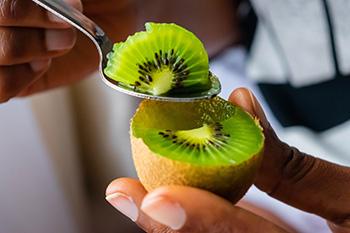 4) Use peeled kiwis in your next baking recipe
The citrusy flavor from the peel makes any dish more refreshing!
When slightly dried, you can add kiwi rind as an addition or substitute for lemon or lime peel on top of oatmeal breakfast muffins, or make a quick hot syrup and pour over the muffins.
5) Turn freshly cut kiwis into a refreshing drink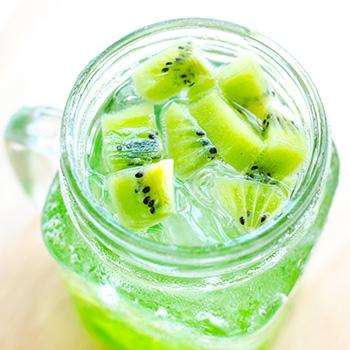 Slice up fresh kiwis into cubes, freeze them overnight, then blend them into a drink in the morning!
This delicious drink will have you feeling refreshed instantly, and it can be really accepting of other fruits, such as strawberries and raspberries.
6) Freeze when peeled and cut up
The best way to preserve kiwis is in the freezer, as they have high water content and freeze very well!
Frozen kiwis can be grated from frozen, making them really great for shaving over summer salads or quickly adding to smoothies.
How to make the most of your kiwi
Kiwis are an excellent source of many nutrients, including vitamin C.
Vitamin C is critical to the immune system and can help stave off colds or other illnesses.
Kiwis are also a natural beauty food that can improve hair and skin conditions or even slow aging!
Below are some super tips on how to maximize your kiwi intake.
Eat them whole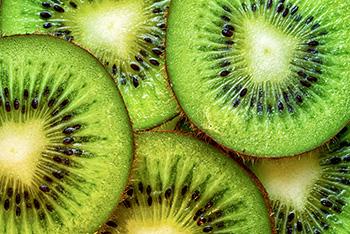 Suppose you eat your kiwi peeled and whole.
In that case, you will gain the most benefit from them, but avoid peeling ahead of time as the enzymes in kiwi will react with the air when they're exposed before digestion, and this will make the fruit more attractive to pests like insects.
Add them to smoothies.

You can blend your kiwi with other fruits like strawberries or bananas for a sweet treat that packs in nutrients.
You can also add green juices or make a fruit salad with other healthy foods like berries and apple slices.
Kiwis are easy ways to get more vitamins into your diet without having to change anything else about what you're eating!
Kiwi and Banana Smoothie
1 cup sweetened Greek Yogurt
2 whole Kiwis – peeled and roughly chopped
1 whole Banana – peeled and sliced
½ cup of Almond Milk or Cashew Milk
½ a lime juiced
1 cup of ice shards
chia seeds (optional)
Add them to homemade dressings
Kiwis are soft when they are ripe, so they can easily be incorporated into dressings for salads and work well with other salad dressing ingredients such as: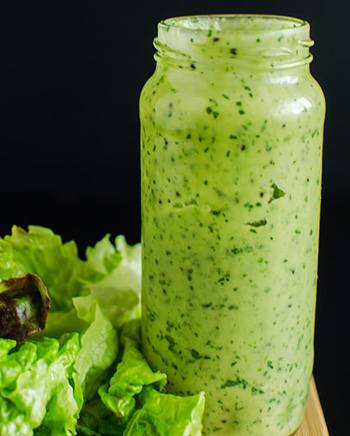 Mustard
Olive Oil
Balsamic Vinegar
Apple Cider Vinegar
Seasoning
Lemon Juice
Honey
Kiwi Burst Dressing
Ingredients: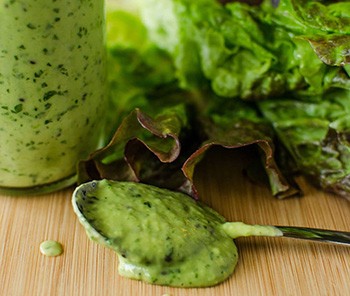 4 Kiwis- Mashed
1/4 cup of fresh Orange juice
Juice of one lemon
2 pinches of red chili flakes
1 clove of garlic, grated
1/2 tsp Cracked black pepper
Pink salt to taste
Add Them Into Salads
Kiwi can be the best star ingredient in summer salads!
This is such a different take on the traditional salad but is refreshing, delicious, and nutritious!
Kiwi and Strawberry Spinach Bowl
Ingredients: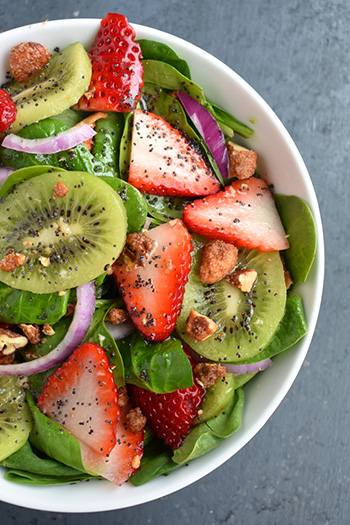 6 cups of baby spinach
2 whole kiwi, peeled and sliced
2 cups of sliced strawberries
½ cup f walnuts
¼ red onion, thinly sliced
Dressing:
⅓ cup of apple cider vinegar
2 tablespoons of honey
1 teaspoon of cracked black pepper
⅓ olive oil
Kiwi is such a delicious and nutritious fruit that can be eaten on its own or combined with other foods.
For example, you can enjoy a kiwi with your breakfast cereal, sprinkle it over your salad for some extra flavor and nutrients, or eat it as a snack along with some yogurt.
Takeaway
Kiwis are a great addition to your diet.
Using kiwi can be really fun and a simple way to add the superfruit into your day, and they taste great on top of a bowl of cereal or on the side of your yogurt!
If you are allergic to kiwi, and some people are, you can substitute the kiwi for guava, papaya, or dragonfruit!
You may also like: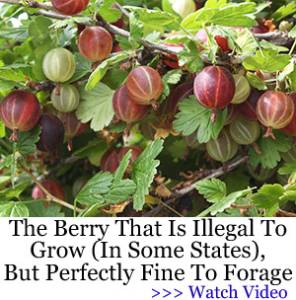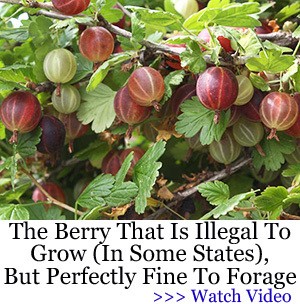 Fruit Juice vs. Whole Fruit. Which One is Better?
Add This "Unusual Nutrient" to Coffee or Tea, to Effortlessly and Fully Empty Your Bowels Every Single Morning (Learn More)
What Happens If You Squeeze Lemon In Your Coffee?