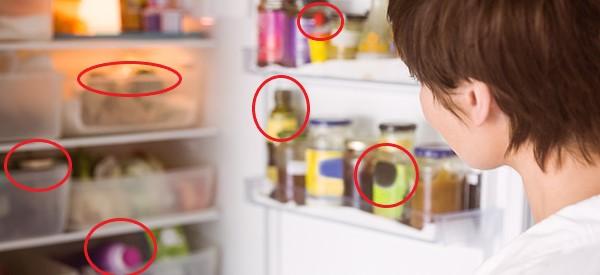 10 Foods That Contain Addictive Ingredients
When people hear about addiction, they often relate it to drug or alcohol abuse. But, there is another type of addiction and that is to food. This, in itself, comes in two forms. One is where an individual cannot stop eating and the second occurs when you "crave" certain foods. This craving is very similar to the one that any addict experiences. The reason for this "craving" comes from how food works with the brain. Many highly processed, sugary, and/or high-fat foods turn on the pleasure center in the brain. So if you are feeling down or depressed, these foods can give you a lift in mood. The better you feel, the more you "crave" that food that made you feel better. This is the basic cycle to any addiction.
Below are 10 foods that contain addictive ingredients. While some of them may not surprise you, others may have you scratching your head so the ingredients that make it addictive will also be covered.
Chocolate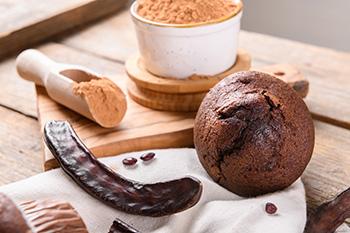 There are three types of chocolate. This includes dark, milk, and white chocolate. Now, dark chocolate is not addictive. On the other hand, milk and white chocolate can stimulate that addictive behavior. Ok, you may be wondering why. Both of these types of chocolate are chopped full of sugar and fat. These substances provide a dopamine fix, which makes you feel good. This good feeling can then become an addiction to this food.
Healthy alternative: While you can simply use dark chocolate for any recipe that calls for chocolate, you can also use a chocolate substitute called carob. This ingredient is sweeter than milk or white chocolate. When using carob in recipes, make sure to cut the sugar listed in the recipe by 25 percent.
Related: Homemade Adaptogenic Bars With Ashwagandha
Chips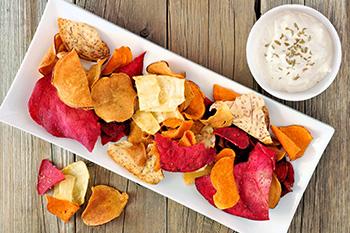 Oh, who does not enjoy a nice salty chip with a soft drink or beer? Well, what makes chips so delicious is what also makes them addictive. Chips are both high in fat and salt.  Both of these substances trigger the dopamine response. This reward response then makes you crave more chips.
Healthy alternative: Since the fat and salt are what make chips additive, why not keep the crunch without all the bad stuff by using fresh vegetable "chips in place of store-bought chips. Consider carrots, rounds of zucchini, and discs of cucumbers along with a homemade salsa dip or hummus.
Related: Healthy Pringles: The Nutritious Leaves That Make Crispy Chips
Cookies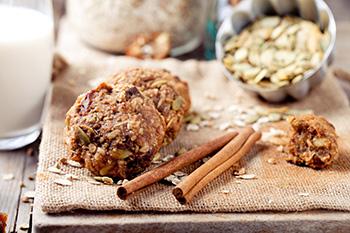 You know the saying, "you cannot eat just one." This is very true when it comes to cookies. Regardless of the type, they are full of sugar and fat. This is compounded when you add ingredients such as chocolate. Cookies then become a snowball that turns on the pleasure center in the brain and before you know it you have eaten all those freshly baked cookies that you made for your kid's bake sale.
Healthy alternative: To reduce the amount of fat, you can substitute with applesauce or vegan butter in the recipe. When it comes to sugar, your choices can be a bit tricky. Using applesauce in place of fat is a wonderful way of reducing the amount of sugar since the applesauce is sweet by nature. Using dried fruits such as raisins is another healthy way of reducing sugar. While I know that not every cookie recipe will welcome raisins in place of some sugar, there are natural sweeteners that can be used in place of granulated sugar. This includes stevia and yacon syrup.
Related: 10 Natural Sweeteners and Sugar Alternatives
Ice Cream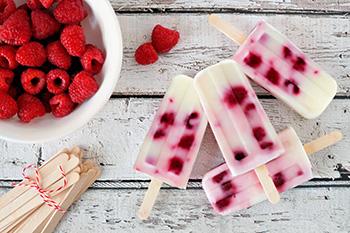 Nothing beats a refreshing dip of ice cream in a bowl or cone but this can also become a problem. What causes this addiction is the high fat, dairy, and sugar that makes ice cream so delicious. Using non-dairy, low-fat, and/or low in sugar ice cream does not reduce the addiction if you get pleasure from it. Looking for a way of increasing the addiction then add chocolate and chocolate syrup along with sprinkles and you a full-blown dopamine trigger, which is going to make you feel really good.
Healthy alternative: A simple substitute for ice cream is homemade pops that are made from flavored water and/or fruit. Utilizing these ingredients can create unlimited flavors to meet your ice cream cravings without the fat, dairy, and/or sugar. Avocado Ice-Cream is another healthy option.
Related: Anti-Inflammatory Turmeric Ice Cream
Cheese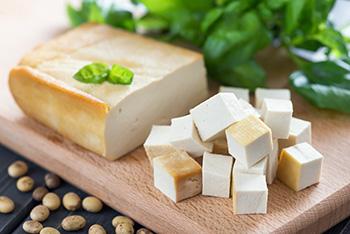 You may be surprised to know that cheese is addictive and healthy at the same time. The saying, "a little bit will do you" is true when it comes to this food. Now, the source of the addiction comes from two sources. One is the fat content of the cheese, which can satisfy a "craving" for fatty foods. The second part of this puzzle is a protein called casein. When you consume cheese, your body breaks down casein into casomorphins. This, in turn, attaches itself to dopamine receptors in the brain, which increases the chances that you will crave more cheese to get your fix.
Healthy alternative: If you love cheese but do not like the possible addictive nature of this food then you can consider soy cheese, cashew cheese, tahini or hummus. While they don't taste the same, they can be wonderful addition to a sandwich or on crackers for an afternoon snack.
French Fries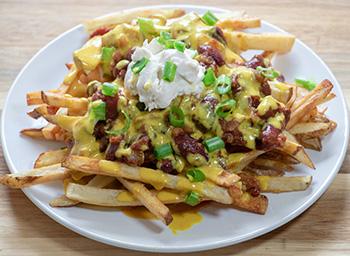 Yes, I know you are shaking your head at this point and going no not French fries but the truth is the salt that makes them so tasty also makes them addictive.
Healthy alternative: When coming up with a healthier choice, consider a baked potato with salsa.
Related: Why Healing a Leaky Gut Should be a Top Priority for Health (Learn More)
Cheeseburgers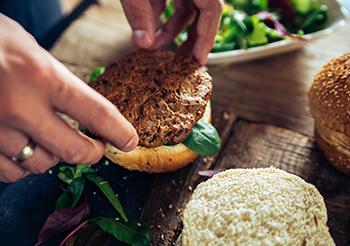 Well, if I do say so myself, the cheeseburger is one great way of combining all the bad stuff is a delicious dish. Nothing can beat the oozing, melted cheese running off the edges of a hamburger along with the trails of grease dripping off the meat and bun. While this sounds so delightful right now, keep in mind that this humble dish is full of fat, sugar, and salt. All these ingredients will knock on the door of your pleasure center and encourage you to eat more.
Healthy alternative: When it comes to a healthy substitute for this additive food, start with the meat. Fixing your cheeseburger with ground turkey, chicken, bison, or vegetable patties is a great way of reducing that additive fat. You can also top your cheeseburger with vegan cheese instead. This cheese melts just like dairy cheese and no one will notice the difference.
Non-diet Soda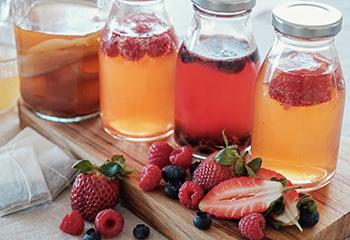 While soda is a generic term for this particular drink, all soft drinks have sugar. As we have discussed, sugar triggers that happy feeling but many sodas have another ingredient and that is caffeine. Yes, caffeine can keep you awake but it can also become addictive. If you do not believe this, test this idea by going off all caffeinated beverages. You will quickly develop a pounding head that will remind you of the effects of caffeine.
Healthy alternative: Looking for a way of reducing your sugar and being able to have a non-diet soda? Well, if the answer is yes then consider making your own. There are many recipes online for healthy homemade sodas and kombucha. While this may take a bit of trial and error, once you have honed into your recipe you will find that you do not miss the non-diet soda.
Cakes
Cake, the simple cake, and who knew it was hiding so much. In a nutshell, the fat and sugar are what make this delicious dish so addictive. Now add some chocolate and you have a dopamine trigger all in a mouth-watering slice.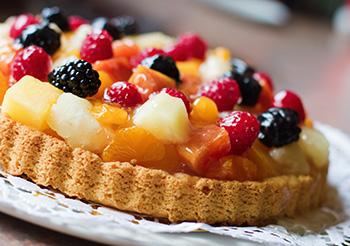 Healthy alternative: When it comes to a healthy choice for cake, the picks are slim. One approach is to make your cake yourself. In this way, you can control the fat and sugar level. To control the fat, you can add egg whites and oils that are lower in fat. Another approach is to substitute the oil (fat) for applesauce or prunes that have been processed in a blender along with water to create a slurry.
Sugar is another issue but you can cut some of the sugar out by using the fat substitute described above. Another area of a cake where you can remove sugar comes from the icing that we all love. In place of this fat and sugar-filled topping, add cut fruit to the top of your cake and now you can have your cake and eat it too.
Related: How to Stop Sugar Cravings Naturally
Pizza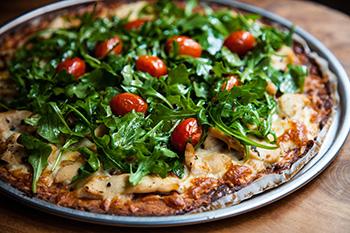 Oh no, pizza is addictive. Why, yes it is. To understand this, let's take it apart. Most pizza crusts have salt and sugar. The tomato sauce also has sugar. When you add meat, well, you have now added fat and top that with cheese, now you have a volcano of triggers that can make you happy.  To keep the good times rolling; you will want to consume more pizza.
Healthy alternative: If you want to reduce the possibility of pizza addition then you will need to reduce the number of additive ingredients.  To reduce the fatty meats, choose to limit the meats or completely remove them and go for a vegetable pizza.  When it comes to sugar in the crust and tomato sauce, select a thin-crust pizza, cauliflower crust or make your pizza on zucchini slices and use only homemade tomato sauce to control the sugar in that ingredient.
Another part of this dark dietary picture is the fact that while you can eat the same amount of all these foods, the pleasure you receive will diminish.  This will then drive you to eat more so that you can get that happy feeling again.
So now that you know about the addictive nature of food, what should you do? Well first, do not think the approach is to give all these foods up. Eliminating these will help but other foods have sugar naturally, like peas or apple, as an example. The best approach is to understand the addiction and eat mindfully while you enjoy these yummy foods.
You may also like: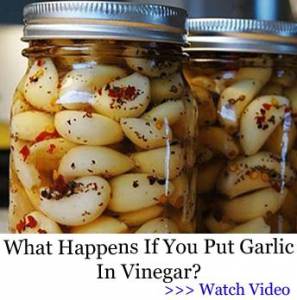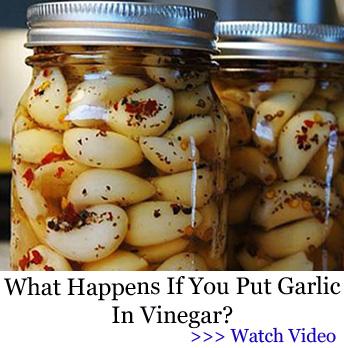 DIY Colon Detox with Ingredients You Have in Your Kitchen Right Now
Add This "Unusual Nutrient" to Coffee or Tea, to Effortlessly and Fully Empty Your Bowels Every Single Morning (Learn More)
Foods And Herbs That Increase Libido and Others That Kill It
3 Fat Burning Plants You Aren't Eating Right Now