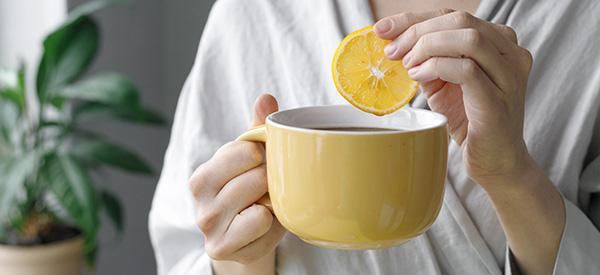 What Happens If You Squeeze Lemon In Your Coffee?
After you see this, you're probably never going to drink your morning coffee without adding some lemon juice first.
It's estimated that around three-quarters of Americans drink coffee daily. It's also popular around the world, although its exact origins are unclear or disputed. Coffee has been traced back to the Ethiopian plateau and the trading of coffee starting in the Arabian Peninsula. Ancient Chinese medicine used coffee to balance the energy in the liver because of caffeine's effect on the nervous system.
When the first larger studies were conducted in the US, it was thought there was a correlation between coffee and cardiovascular disease. However, it was later determined that the cardiovascular disease was probably attributed to other lifestyle choices of people in the studies (usually these higher coffee drinkers smoked more cigarettes, ate less fruit and veg, and had higher calorie diets). Every now and again coffee still gets bad press saying that it is dehydrating or the caffeine isn't good for you etc.
However, with the sophistication of modern science and studies, it more often than not gets reported as being a very healthy drink with plenty of amazing health benefits. Coffee really does have a surprising number of medicinal benefits and as with all food and drinks, moderation is the key.
There seems to be far less confusion or contradicting information about lemons on the other hand. Packed full of vitamin C, this citrus fruit has been the subject of many health studies and has proven to heal on many levels. Plus, lemon keeps you hydrated for longer so is a great complement to coffee.
Both of these ingredients have one thing in common that is undisputed: they help with weight loss and/or weight management.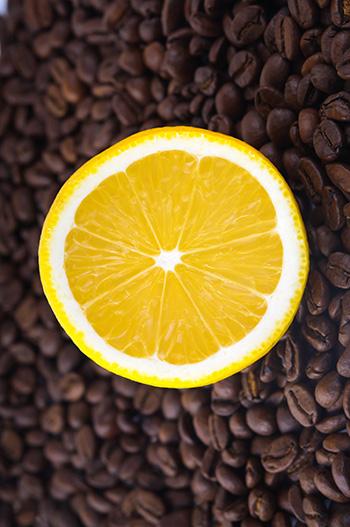 Let's look at how they both do this and some of the other health benefits you can get from these.
What Happens If You Squeeze Lemon In Your Coffee?
The main health benefit we're going to focus on is weight loss. Maintaining or achieving a healthy weight is more important than ever these days. There are more tempting processed foods on the market now and as a society, we are generally leading more sedentary lifestyles.
Carrying too much weight and obesity have been linked to several serious diseases so watching our diets and including more exercise and activity are necessary if we want to be healthier and live longer, more fulfilling lives.
How Does Coffee Help You Lose Weight?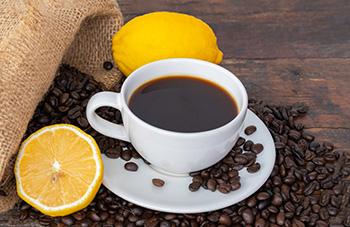 The caffeine in coffee has long been used in weight loss and fat-burning supplements. That's because caffeine has been shown to boost your metabolic rate. Your metabolism is how your body makes and burns energy from food. Our bodies are designed to burn calories through our basal metabolic rate, exercise, and everyday activities.
Much of our metabolism comes down to genes and luck so the only other way to boost it is by choosing food and drinks wisely. Of course, this needs to be accompanied by exercise to maximize weight loss.
Another way that coffee can help you lose weight is because it contains magnesium and potassium. Your body uses these to regulate blood sugar levels which reduces cravings for those sugary treats we're trying to avoid. On top of this, the caffeine in coffee helps to break down body fat. Aside from weight loss, coffee has some other intriguing benefits.
Other Health Benefits Of Coffee
For those of you who naturally love coffee, you'll be pleased to hear that the following health benefits can be attributed to coffee:
It lowers the risk of having a stroke if you stick to 2-4 cups per day
It reduces the risk of developing certain types of cancer
It contains antioxidants that protect against many diseases and illnesses
It decreases the risk of Parkinson's Disease by causing activity in the part of the brain that Parkinson's affects
It reduces the risk of developing Type 2 Diabetes
It's a mood booster and can help fight depression
All of these health benefits are pretty impressive. How much coffee you can drink each day comes down to you as an individual. Four cups is usually the most ever used in studies but that's too much for many people and will lead to headaches or insomnia. Know your limits and stick to them. There's no need to aim for more in this case and if one cup a day suits you fine, then that's great.
⇒ Herbal Coffee Substitutes You Can Drink Every Morning
How Does Lemon Help You Lose Weight?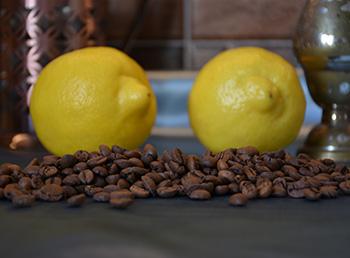 Lemons can help in weight loss in several ways. You've probably heard of lemon in water as a great way to start the day because of the associated weight loss potential. The same applies to lemon in coffee. Lemons have diuretic properties that help detoxify the body and burn more fat.
The vitamin C in lemon juice keeps you hydrated, boosts your metabolism, and keeps you feeling fuller for longer.
Research also suggests that the polyphenol antioxidants in lemon have anti-obesity properties.
Other Health Benefits Of Lemon
Other health benefits associated with lemons include:
Good for improving your immune system
The potassium helps to keep the heart healthy and lower blood pressure
The citric acid in lemons can stop kidney stones from forming
They can help reduce the risk of developing certain types of cancers
Now you know the associated health benefits of coffee and lemon and how they support weight loss, I'll show you how to put these together and what quantities to use.
How to Make Coffee with Lemon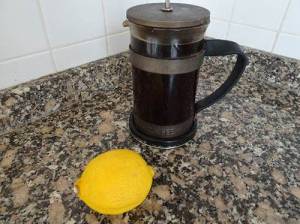 As you would expect, this recipe is very easy to make and has just two ingredients: coffee and lemon! A cup of coffee contains around two calories and has no fat. The juice of one lemon contains around 12 calories.
Ingredients
Method
Prepare your coffee as you normally would (instant, machine, french press, etc.)
Pour yourself one cup of coffee and wait until it cools a little.
Cut one lemon in half and squeeze it into the coffee (removing any seeds if they fall in).
Enjoy your lemon coffee once it's cool enough to drink. You can drink up to two cups every day. Remember, the caffeine in the coffee will make many people restless and can prevent sleep. For this reason, it's best to take this in the morning and early afternoon unless you are a regular coffee drinker who can have a cup at night and fall asleep with no problems. Also, remember to wash your mouth out with water after you drink it each time because the lemon is acidic and can erode tooth enamel over time.
You may also like: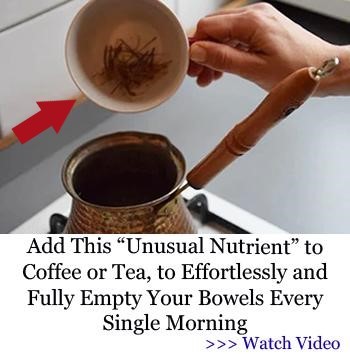 Herbal Coffee Substitutes You Can Drink Every Morning
The Forgotten Shelf Stable Food You Need for Healthy and Vital Fats (Video)
Anti-Inflammatory Turmeric Tea