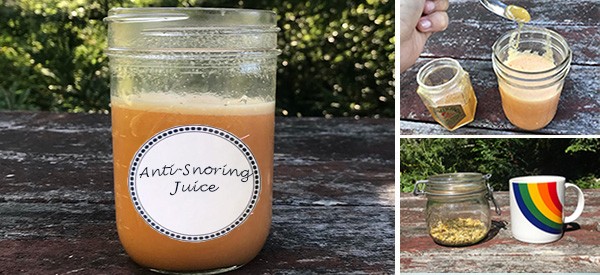 How to Make an Anti-Snoring Juice Before Bed
If you or a loved one suffers from evening snores, this is the perfect remedy. With only carrots, apples, ginger, lemon, honey and chamomile this quick and easy juice before bed makes way for a better night's sleep.
First and foremost, carrots and apples contain an amino acid called tryptophan, which one probably recalls causes the sleepiness from a turkey feast on Thanksgiving, which helps one sleep deeper. Next comes the vitamin C from the lemon, a serious kicker that clears your nasal passages and boosts the immune system. The honey aids the lemon in lubricating the throat to help those nasal passages open up even more. Next we add the ginger, an anti-inflammatory that increases saliva which will in turn soothe the throat and provide snoring relief. Finally we add a cup of cooled chamomile tea to really solidify a good nights rest. The best results occur when this juice is made from organic vegetables and consumed every night at least a few hours before bed.
Supplies needed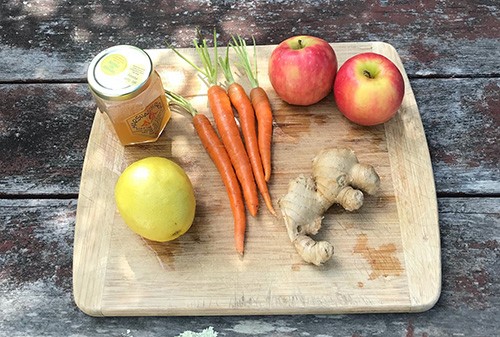 Juicer

2 carrots – I am using four tiny carrots to make 2 big carrots 

2 red apples (doesn't matter what kind, just make sure they are not green!)

1 piece of raw ginger

¼ lemon

1 spoonful of honey

 ½ tablespoon chamomile tea
Directions: 
Clean all your ingredients

Prep your lemon by peeling and cutting into fourths.

Cut your apples in half, trim the tops off your carrot and half your amount of ginger root.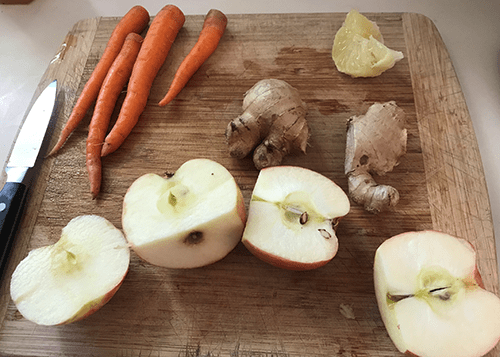 3. Juice all your ingredients except for the honey. Doesn't matter what order, they will all meet up in the juice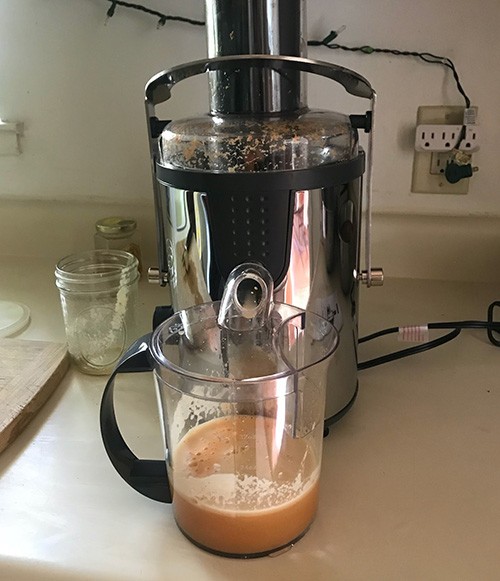 4. Add your honey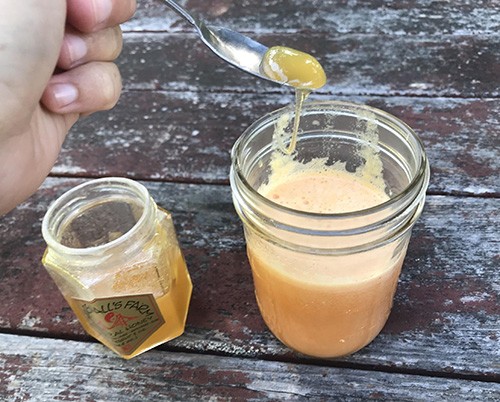 5. Brew and cool your chamomile tea. Should be one ½ tablespoon of chamomile tea in ¼ cup of water. The dosage is concentrated so it doesn't water down your juice.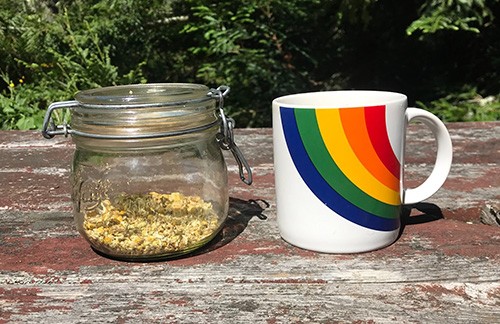 6. When cooled, add to juice.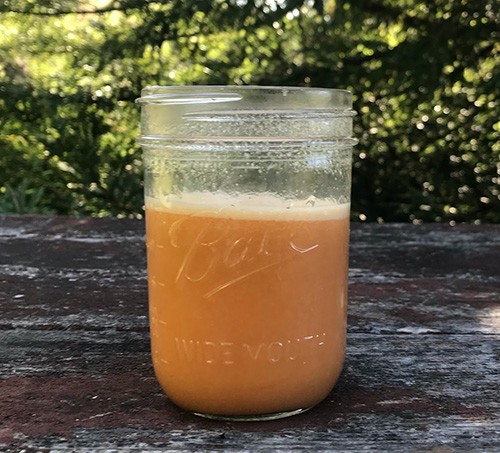 Remember to receive the full effects of this anti-snoring juice- try to drink at least five nights in a row, and please continue drinking this juice if it works for you!
You may also like: 
How to Make an Arthritis Tincture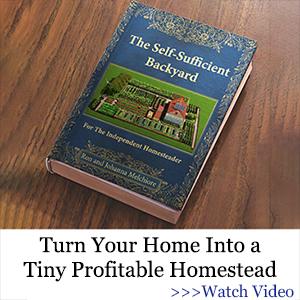 Similar to Morphine: The Best Natural Painkiller that Grows in Your Backyard (Video)
8 Medicinal Plants You Can Grow Indoors
25 Reasons You Should Go and Pick Dandelions Right Now!
Homemade Ginger And Chickweed Poultice For Circulation And Sore Muscles