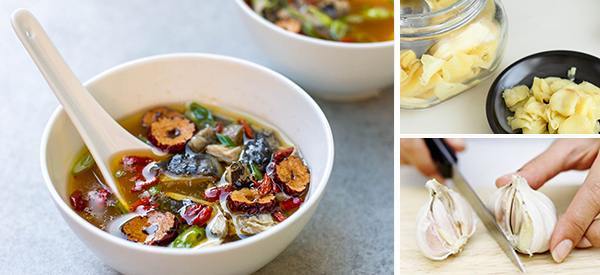 Medicinal Foods: 10 Recipes To Bring Lasting Health
You know what they say; you are what you eat so eating healthy makes one healthy, right? While there is more to the equation of what makes one healthy, these medicinal foods along with their recipes will get you started in the right direction.
Lavender
Yes, I know lavender is a beautiful plant that is known for its ability to calm the mind. But did you know you can also eat it? The key though is to only use organically grown lavender in your recipes.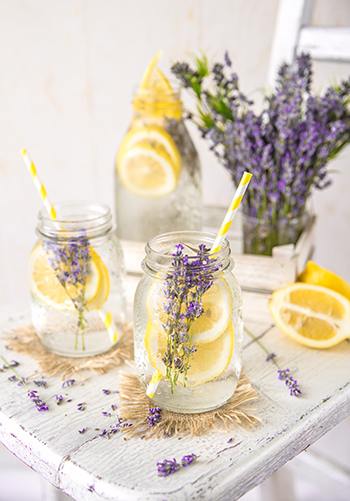 While the benefit of relaxation from this herb comes from its aroma, the pure process of making these dishes will relax your mind and body.
1. Lavender Lemonade
Before I move on to this recipe, keep in mind that the longer the dried lavender stays in the sugar water the stronger the flavor.
Ingredients
1 Tablespoon of dried lavender
1 cup of granulated sugar or any sweetener you prefer
2 cups of hot water
1 ½ cups of freshly squeezed lemon juice
2 cups of cold water
Ice cubes, optional
Steps
To begin this recipe, we first need to make an infusion. While this may sound complicated, the process is simple. Place granulated sugar in a medium, glass bowl. Put the dried lavender on top of the sugar and squish the lavender between your fingers while mixing it into the sugar. You are breaking up the plant material so that the oils can flavor the sugar. To aid in this process, add 2 cups of hot water after the lavender and sugar have been processed. Stir until the sugar dissolves. Place a lid on the bowl. Now, you can let this infusion steep for 30 minutes or several hours but as stated before, the longer it steeps the more flavors you will create in the infusion.
After the infusion has steeped, strain to remove the lavender. Place the infusion in a serving pitcher.
Add the lemon juice and 2 cups of cold water. Stir to incorporate all ingredients and taste. Adjust as needed to your taste by either adding more sugar if it is too tart or adding more water if it is too sweet.
Ginger
Ginger is a staple in baking and oriental dishes. It is also known for its ability to treat nausea but did you know it can be delicious pickled or candied? Find out for yourself with these two recipes.
2. Pickled Ginger
Ingredients
8 ounces of young ginger
1 ½ teaspoon of sea salt
1 cup of rice vinegar
1/4 cup of granulated sugar
Steps
Peel the skin of the ginger with a spoon.
Cut into small pieces and place a bowl. Top the ginger with sea salt, stir with a spoon, and allow to sit for 30 minutes.
Next, put the ginger in a jar.
In a small pot, combine the vinegar and sugar. Place on the stove. Bring the mixture to a boil. Carefully pour the hot solution over the ginger and allow to cool.
Place lid on jar and store in the fridge for at least a week to allow the pickling process.
To serve, slice the pickled ginger root into very thin slices.
3. Candied Ginger
Ingredients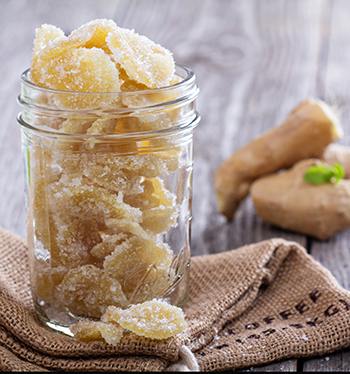 1 pound of ginger root
Salt
1.5 cup of granulated sugar plus extra for sprinkling
Steps
Peel ginger with a spoon.
Cut ginger root into 1/8 slices.
Once that is completed, place water in a saucepan and bring to a boil.
Place sliced ginger in boiling water and cook for 30 minutes.
Once the time has passed, set aside 1/2 cup of water from the pot for this recipe.
Place colander in a bowl and drain the ginger. Save the water to drink or add to other recipes.
Put drained ginger back into the saucepan, add the ½ cup of save ginger water, sugar, and a pinch of salt.
Bring the liquid to a boil then turn it down to medium heat. Cook for 35 minutes or until the temperature on the candy temperature reads 225 degrees.
Place the colander in the bowl again and drain the lid. Save this liquid to add to drinks.
Place the ginger root on a cooling rack and separate the pieces to dry for 2 hours.
Add sugar to a bowl. Put ginger in a bowl and toss until coated.
Remove ginger from sugar. Place on drying rack overnight. Package up in an air-tight container that is stored in a cool, dark environment.
More recipes here:
Garlic
Garlic is a tasty herb and a staple of many Italian dishes but did you know that it can be used to fight colds and flues? While it can be used to treat a cold, it can also be used as a tonic to build the immune system so that your body is not so inviting to viruses. Below are 2 recipes that will take garlic into a delicious treat.
4. Roasted Carrot and Garlic Dip
Ingredients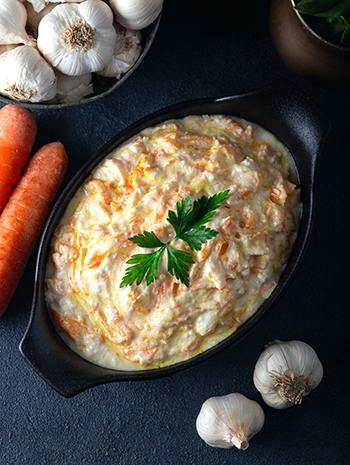 1 pound bag of carrots
1 bulb of garlic
Olive oil
Salt
1 can of garbanzo or white beans
Steps
Wash carrots and cut them into smaller pieces.
Place on a sheet pan and drizzle with olive oil. Mix the carrots and the oil together to make sure that the carrots are coated.
Turn the oven on to 400 degrees Fahrenheit.
While you are waiting in the oven, take the bulb of garlic and cut the top off.
Put the garlic on top of a small piece of foil, drizzle with olive oil, and wrap in foil.
Once the temperature has been reached, place the carrots and garlic in the oven. Roast for 30 minutes.
When the roasting is completed, take the carrots and garlic out. Place the carrots in a food processor. Remove garlic from the foil and squeeze the garlic out of the bulb into the food processor.
Drain the chickpeas or garbanzo beans into a bowl. Add the beans to the carrots and chop with the food processor. If it seems to be dry, add some of the chickpea liquid until the dip is to the constancy you desire.
5. Honey Garlic Tonic
Ingredients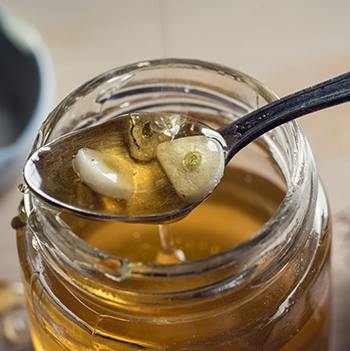 Steps
Separate the cloves and peel.
Mince the garlic. Place in a jar.
Pour honey over the garlic until the garlic is covered.
Stir with a spoon.
Place lid on jar, label, and store for 3 months.
Once the 3 months have passed, the honey garlic tonic is ready to take.
Take 1 teaspoon a day as a tonic and 4 to 6 teaspoons if you have a cold.
Related:  How To Prepare Medicinal Pickled Garlic
Basil
The humble basil that we are all familiar with that adds flavor to our pasta sauce, does so much more than add seasoning. It fights depression, is an anti-inflammatory, and aids in digestion. Who knew?
6. Basil, Mint, Fruit Smoothie
Ingredients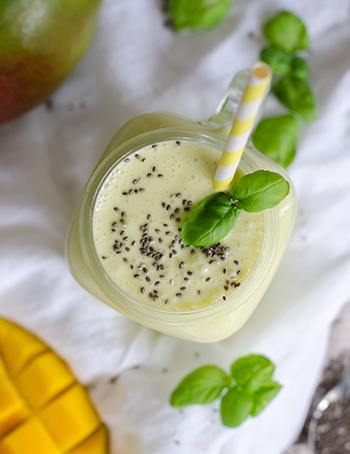 1 cup of frozen pineapple chunks
½ cup of frozen mango
½ cup of kale that is tightly packed
½ cup of each mint and basil
1-inch piece of ginger root
½ cup of yogurt
Steps
Wash kale, mint, and basil.
Place in blender.
Peel the ginger root with a spoon and put it in a blender.
Add frozen fruit and top with yogurt.
Process and enjoy.
Related: The Secret to Keep Basil Alive Indoors and How to Use It as a Medicine
Dandelion
We are all familiar with dandelions. While they are viewed as weeds, many stores are now carrying this green that has long been eaten fresh and cooked. What makes dandelion greens so healthy is the amount of potassium one serving o dandelion greens contains, which equates out to a 10 percent daily requirement for an adult.
Below is one recipe that will get your day started right and the second had a double punch of healthy benefits from garlic.
Please note:  when it comes to picking your own make sure the area is not treated with chemicals and avoid plants near the road. These latter plants can take up chemicals from car exhaust.
7. Dandelion Greens with Garlic
Ingredients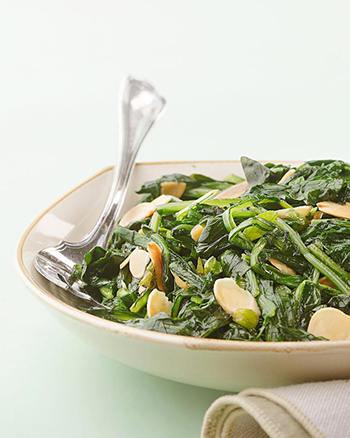 1 pound of dandelion greens
2 teaspoons of salt
¼ cup of neutral-flavored cooking oil
1 clove of garlic
Onion
Dried red pepper flakes
Black pepper
Parmesan cheese
Steps
If roots are attached to your dandelion greens then remove the roots.
Clean the leaves under running water.
Fill a large bowl with water and 1 teaspoon of salt. Place the dandelion greens in the saltwater and allow 10 minutes.
Mince the garlic and set it aside.
Take the onion and finely dice ½ cup.
Drain the dandelion greens and rinse. Tear into 2-inch pieces.
Place a large pot on the stove. Fill halfway with water, add 1 teaspoon of salt, and bring to a boil.
Once the water is boiling, place the greens in the water. Cook uncovered for 10 minutes.
While the greens are cooking, take a skillet and add oil to it. Once the oil is warm, add the garlic and onion. Cook until the onion is translucent.
After 10 minutes, drain the greens. Add them to the skillet, stir, and add the dried pepper flake, black pepper, and parmesan cheese to taste.
More recipes here:
Turmeric
Turmeric is a natural herb that originates from India which is also known as 'curcumin'. It is commonly used in a wide variety of foods to add spice and flavor. It is yellow in color and can be blended into almost all everyday foods without us knowing it is present. As a natural remedy, you will see Turmeric used both orally and topically depending on your reason for taking this supplement Even the smallest amount of this herb can be highly beneficial.
This great natural supplement can be consumed in various ways, making it super easy to incorporate this herb into your daily lifestyle. Turmeric can be used fresh or dried as a seasoning in foods. Dried it can be ground and put into capsules. It can be used to make teas, turmeric lattes, and golden milk.
Try adding this recipe for Golden Milk to your diet:
8. Golden Milk
Ingredients: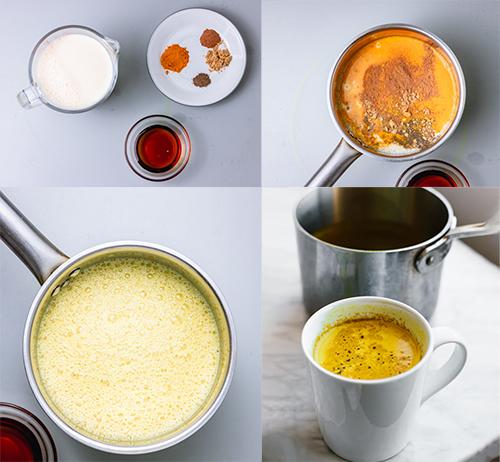 2 cups of coconut milk (or other non-dairy milk of your choice)
2 tsp ground turmeric (you can grind the rhizome fresh or dry with a mortar and pestle)
1/4 tsp cayenne pepper
½ tsp of cardamom
½ tsp of cinnamon
¼ tsp of nutmeg
1 tsp vanilla
Pinch of black pepper
Honey or another natural sweetener
Heat all the ingredients in a saucepan until they are warm. Then transfer the mixture to a blender. Blend until thick and frothy.

Replace your coffee with a cup of Golden Milk in the morning, it will help boost your energy throughout the day.
Cayenne Pepper
There are many recipes available for salves made from this plant. However, because adverse skin reactions have been reported with this – particularly if you use store-bought powder – we will look at a safer (and quicker to make) remedy: Cayenne Pepper Tea.
This drink (hot or cold) is thought to improve digestive health, reduce inflammation, support weight loss, improve circulation, relieve cold symptoms, stimulate mucous membranes, and help the body detox generally. So, this tea can be drunk daily to boost your health or only when you feel a sore throat or cold coming on.
9. Cayenne Pepper Tea
Ingredients:
• 1 teaspoon of Cayenne Pepper powder
• ½ fresh lemon
• 1 cup hot (boiled then cooled a little) filtered water
Optional: 1 tablespoon honey, or ginger or garlic (thin slices), or ½ teaspoon turmeric.
Steps
Squeeze all the juice out of the lemon into a jug
Place the squeezed-out lemon in the jug
Add the honey or some other natural, plant-based sweetener
Add the Cayenne Pepper
Add the other optional extras (if any)
Pour in the water and remove the lemon
Stir the mixture thoroughly until the Cayenne Pepper is dissolved
Pour the tea into a suitable cup or mug.
It is, to be honest, probably an acquired taste. For this reason, it's a good idea to experiment a little to see what healthy items you can add to make it more to your taste.
It should also be noted that you may experience a slight burning at the back of your throat when you are drinking. This usually stops after a few sips.
Cinnamon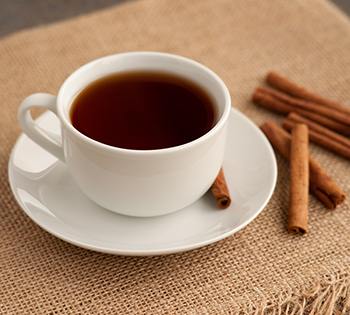 Cinnamon is another spice that I learn to love over the years. At first, cinnamon wasn't really my cup of tea. But as I learned how beneficial it is for my health, I started to start using it in many recipes. Cinnamon helps regulate blood sugar levels and lowers blood pressure. It further has anti-fungal, anti-bacterial, anti-viral, and antimicrobial properties! So what more can I ask for?
Having 6 grams of cinnamon per day is considered safe for adults. Do not take more than the recommended dose since the general rule of "too much of something is dangerous for your health" still applies to this spice.
10. Cinnamon Tea Recipe
In a small saucepan, bring 1 cup of water to a boil.
Add 1 cinnamon stick. Reduce heat and simmer for 15 minutes.
Transfer the cinnamon tea to a cup and you can add honey if desired.
However, you can incorporate cinnamon into your diet in many other ways. Sprinkle on drinks Finely grind the cinnamon sticks and sprinkle the powder on your drinks — tea, coffees, shakes, fruit juices.
Use as flavoring agent This spice can be used to heighten the taste of sweet and savory dishes. Add coarsely ground cinnamon paste to dishes while cooking. This powder can also be mixed with dough, yogurt, or butter.
You may also like: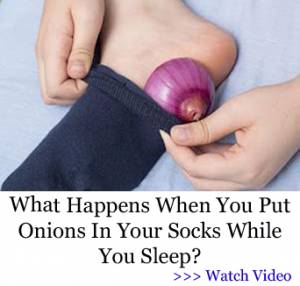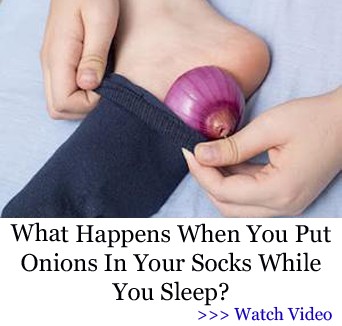 Foods and Herbs to Avoid When You Have Diabetes
"Healthy Pringles": The Nutritious Leaves That Make Crispy Chips (Video)
The Plant That Is Sweeter Than Sugar And Helps People With Diabetes
Foods You Can Make At Home That Are Also Natural Remedies
DIY Colon Detox with Ingredients You Have in Your Kitchen Right Now