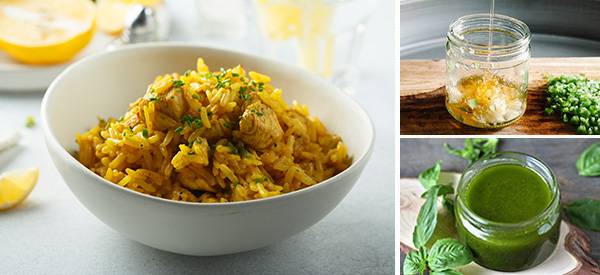 Foods You Can Make At Home That Are Also Natural Remedies
Many of us tend to visit the doctor when we get sick. Then, we will be prescribed to take certain medications that help alleviate our symptoms. But did you know that your kitchen has hidden wonders? It is home to a lot of natural remedies that are as effective as the drugs prescribed by your doctors. You may even be surprised to know that you are using these kitchen wonders in cooking your favorite recipes!
I'll share a few natural remedies that you can find in your kitchen, and how to add them to make any dishes more appetizing and healthy.
1. Garlic
One of the healthiest herbs that I truly love to use in many recipes is garlic. Despite its distinct taste, it offers many benefits that can greatly improve one's health. It is also low in calories, yet rich in vitamins and minerals such as manganese and vitamins C and B6.
Garlic is my go-to remedy for common colds and sore throat, especially if combined with other amazing ingredients from your kitchen. It is also a great remedy for managing high blood pressure.
Garlic Paste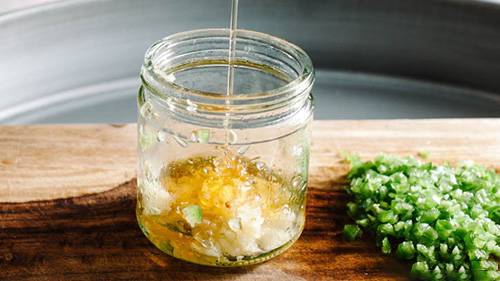 Prepare 1 clove of crushed garlic, 1 small piece of Jalapeño pepper, and a tablespoon of raw honey. Stir all ingredients together to make a paste.
Take a teaspoon of this paste twice a day. Or you may also use it as a spread on your cracker or bread!
Garlic Soup
Ingredients: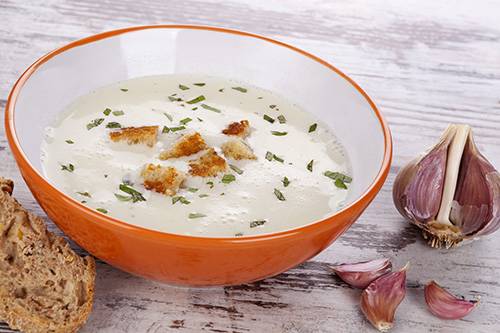 4 tbsp butter

1 tsp dried thyme

1 tsp dried oregano

1 tsp dried basil

4-5 cloves of roasted garlic

2 medium-sized onions, sliced

4 cups chicken broth

2 cups coconut milk

Salt and pepper to taste
Steps:
In a large pot, melt the butter on medium heat. Add the onions and fry until soft and golden.

Add all the herbs and sauté for a couple more minutes.

Add the roasted garlic and mix well with the other ingredients.

Put the chicken broth and bring to a boil. Reduce heat and cook for 15 minutes.

Add the coconut milk, and bring to a boil again. Simmer for another 10 minutes before taking the soup out from the pot.
You can eat this garlic soup as is. But I would usually use a blender to blend the soup until it is silky smooth. I find it way better since the ingredients are totally mixed and there won't be any large chunks of roasted garlic that I have to munch on.
2. Cinnamon
Cinnamon is another spice that I learn to love over the years. At first, cinnamon wasn't really my cup of tea. But as I learned how beneficial it is for my health, I started to start using it in many recipes. Cinnamon helps regulate blood sugar levels and lowers blood pressure. It further has anti-fungal, anti-bacterial, anti-viral, and antimicrobial properties! So what more can I ask for?
Having 6 grams of cinnamon per day is considered safe for adults. Do not take more than the recommended dose since the general rule of "too much of something is dangerous for your health" still applies to this spice.
Cinnamon Tea Recipe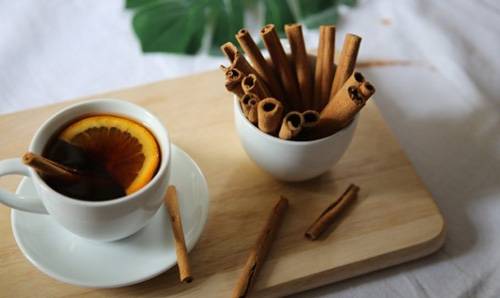 In a small saucepan, bring 1 cup of water to a boil.

Add 1 cinnamon stick. Reduce heat and simmer for 15 minutes.

Transfer the cinnamon tea to a cup and you can add honey if desired.
3. Honey
Honey is an underrated kitchen ingredient. Though most households have honey in their pantries, only a few people maximize the benefits that honey provides. Honey is a natural antioxidant, which helps lower the risk of heart attacks, promotes eye health, and decreases the risk of some type of cancer.
Some people also use honey as an alternative to sugar. This can help diabetics manage their sugar levels better. However, it is still important to note to use honey minimally for diabetics. Also, make sure that you use raw honey since it is honey's healthiest form compared to refined ones that have already undergone some manufacturing process.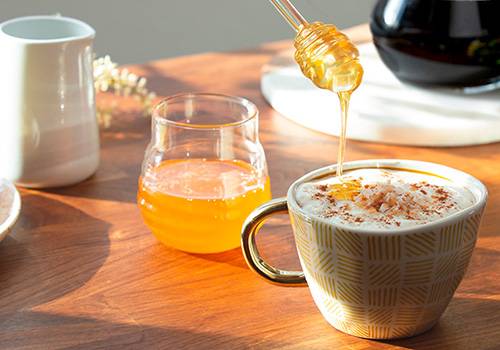 Honey-Laced Beverage
To use honey, you can simply add 1-2 tablespoons of honey to a warm beverage such as your coffee, tea, or even simple warm water.
Honey is also mixed with other herbs such as lemon, cinnamon, and ginger among many others.
4. Basil
I always have both fresh and dried basil in stock. It is one of my go-to herbs when I feel like eating healthy. Basil has many antioxidants and essential oils that help promote good digestion, reduce the risk of some types of cancers, and help in diabetes management.
Moreover, basil can help in the management of depression and anxiety too! It is a known anti-stress agent that can help alleviate depression and anxiety symptoms.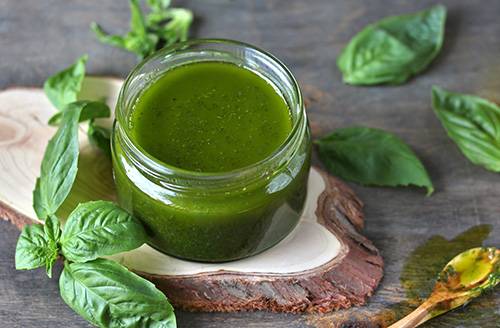 Basil-Lemon Vinaigrette
Ingredients:
1/3 cup olive or avocado oil

3 tbsp freshly squeezed lemon juice

¼ tsp garlic powder

1/3 cup fresh basil, tightly packed
Steps:
Mix all ingredients together in a blender. Blenderized until smooth. Pour over your salad.
This can be stored in a refrigerator for 3 days.
5. Turmeric
Not many people like turmeric, but those who do, are on the right track to a healthier life. Turmeric is good medicine and is widely used since ancient times. A tablespoon of turmeric contains minerals like potassium, manganese, and phosphorus. The substance called curcumin found in turmeric helps in reducing the risk of some types of cancer. It also helps protect you from heart disease and helps in easing the pain brought about by osteoarthritis.
Adding turmeric to your diet is a good way to maximize the benefits of this wonderful spice. One of the dishes that I love to use turmeric on is rice. I found this recipe on the internet, and I have been making it since then!
Turmeric Rice Recipe
Ingredients: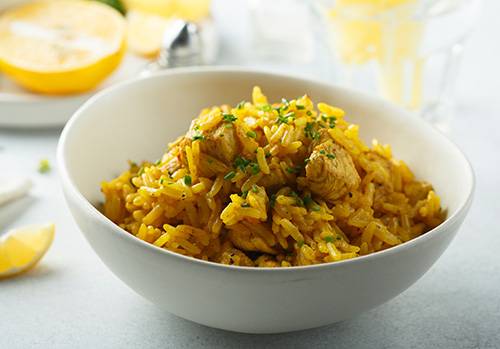 1 tbsp butter

1 tbsp olive oil

¼ cup finely chopped onion

4 cloves minced garlic

1 cup jasmine rice

1 ½ tsp turmeric

1 ½ cup low sodium chicken broth

1 dried bay leaf

Salt and pepper to taste
Steps:
Rinse and drain rice as per the instruction on the label.

Melt butter over medium heat in a saucepan. Add olive oil and sauté onion and garlic until soft.

Add rice and turmeric in the saucepan. Mix well.

Add chicken broth and bay leaf. Add salt and pepper to taste. Mix well.

Cover the pan. Increase the heat and bring to a boil.

Once boiling, reduce the heat and simmer until the broth is gone. Remove from heat and take out the bay leaf.
I hope that you'll try and enjoy these simple and healthy recipes as much as I do! Check your kitchen for more secret herbs and spices so that you can maximize their uses!
You may also like: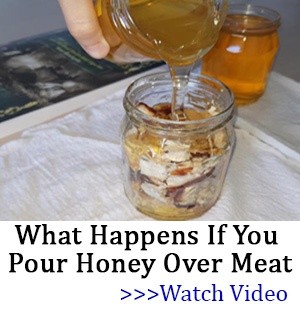 50 Amazing Uses For Honey You Didn't Know About
Add This "Unusual Nutrient" to Coffee or Tea, to Effortlessly and Fully Empty Your Bowels Every Single Morning (Video)
How to Make a Vitamin Bar to Increase Your Immunity
What Happens If You Eat Cabbage Every Day?