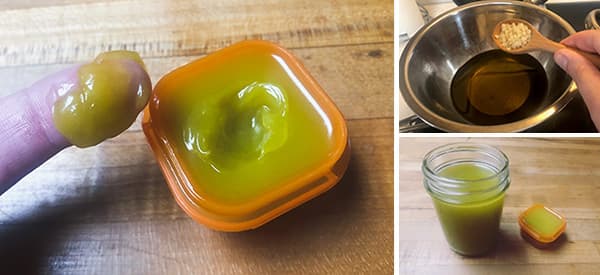 Use This Plant To Reverse Hyperpigmentation
Is hyperpigmentation a big deal? No. The discolored patches of skin known as hyperpigmentation may not be a major issue for some people. But for others, it can be a source of anxiety —especially for those with hyperpigmentation in noticeable areas like the face.
The good news is that with the help of a couple of spartan herbs, you can dramatically diminish dark and discolored skin spots by making an herbal salve. I'm going to tell you how to do that, but first, I want to talk about what hyperpigmentation is and why I've chosen these two particular herbs.
What is Hyperpigmentation?
Hyperpigmentation pretty much means "darkened spots of skin." What causes hyperpigmentation is a surplus of melanin in the skin. These discolored spots can occur anywhere on the body. People with darker skin tones and people who spend a significant amount of time in the sun seem to be at a higher risk of having it. There are a few different types of this pesky yet common condition, like age spots (liver spots,) melasma, and post-inflammatory hyperpigmentation.
There are several factors believed to play a role in the development of these dark spots: contraceptives, age, sun exposure, certain medications, hormone fluctuation, pregnancy, and Addison's disease.
Hormonal changes are known to aid in increased melanin levels in the skin.
Hyperpigmentation Treatments
Of course, numerous hyperpigmentation treatments are available today, and most of them are designed to lighten or "bleach" the skin. One of the most popular treatments is hydroquinone. The problem is that hydroquinone has also been banned in many countries because of its side effects.
Expected side effects of this drug can include: skin irritation (burning and stinging), inflammatory reactions, redness, dryness, dermatitis, and Exogenous Ochronosis 
But let's be real… they don't ban drugs, even in other countries, because they cause skin irritation and dryness. There is a lot of hype about this drug possibly causing malignant melanoma and other cancers, though you will find arguments against those claims. But since 1996, many articles have been published on the carcinogenicity of hydroquinone. A literature search on hydroquinone indicates that possible long-term effects like carcinogenesis can and do happen.
If you're reluctant to put shady chemicals on your skin, there are options for treating hyperpigmentation at home—Thankfully! This DIY herbal salve recipe combines two powerful skin-loving and lightening herbs with the natural moisturizing power of beeswax and olive oil.
Let's talk about the herbs for a second.
Licorice Root for Hyperpigmentation

Licorice root can be an acquired taste for some, but did you know you can also use it topically? If you've never used licorice root for skin conditions before, you're in for a treat. This all-in-one herb is a must-have for all hyperpigmentation home remedies.
One of the ways licorice root benefits the skin is through a natural chemical called Glabridin. Glabridin has been proven to inhibit the production of melanin cells and break down melanin already abundant in the skin. Further, licorice root shows significant potential to reduce damage caused by UVB, which is present in sunlight and tanning beds.
The glabridin in licorice root is unique and cross-functional, not only having the ability to inhibit melanogenesis but also the ability to reduce inflammation in the skin.
And if that's not enough to turn you into a licorice root fan, you should also know that it can help reduce blemishes, red spots, fine lines, and wrinkles. Plus, licorice root is super hydrating.
Mulberry Extract for Hyperpigmentation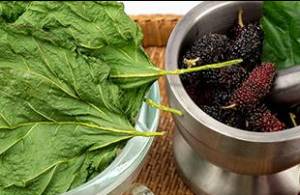 Mulberry leaf extract used in skincare? It may be surprising, but this common tree has a lot to offer to hyperpigmentation sufferers. Mulberry leaf (especially white mulberry) contains a bioactive constituent that slows melanin production by inhibiting tyrosinase enzymes responsible for melanin production. In addition, mulberry leaves contain betulinic acid, a potent anti-inflammatory and enzyme inhibitor. Mulberry leaves or mulberry extract also contains Oxyresveratrol, which you may have heard about as it's become notably famous as a skin toning antioxidant. This bold herb can help turn back the hands of time, brightening and repairing aging and damaged skin, all while reducing the appearance of dark spots naturally and improving skin tone.
These two herbs make up the medicinal components of this hyperpigmentation skin salve. This salve takes a little time, depending on your extraction method but it's not complicated. Besides, once you learn how to make an herbal skin salve, you can make them for years to come with other kinds of herbs.
Hyperpigmentation Herbal Salve Recipe
We will break this down into two parts.
1. The Herbal Oil Base
You will need:
1 cup of base oil (olive, almond, etc.)
3 tbsp. dried licorice root
1 tbsp. (or a small handful) of dried mulberry leaves crushed (preferably white)
1 pint-sized jar with ring and lid.
A crock pot OR 4-6 weeks for the cold extraction method
Instructions
Place the herbs and olive oil in the pint-size jar.  Then secure the lid and ring finger tight.
If using a crock pot, place a folded towel in the bottom of the crock as a buffer.
Place the jar of herbal oil in the crock pot and fill three-quarters of the way with water.
Cover the crock and let it cook on low for 48-hours.
Remove the herbal oil from the crock and let cool.
2. Making The Herbal Skin Salve
You will need:
Cheesecloth
2 tbsp. beeswax pellets
Your homemade herbal oil
Double boiler or saucepan and heat-safe bowl
A container to store your salve
One half tsp. of vitamin E oil
Instructions
Double the cheesecloth and secure it on the top of the herbal oil jar with the jar's ring. Pour the oil into a one-cup measuring cup. If you are a little short, add some regular olive oil.
If you turn the jar upside down and remove the lid, the herbs will fall out into the cheesecloth, and you can squeeze any remaining oil out.
Place the herbal oil into your double boiler and add the beeswax pellets and vitamin E oil.
Heat until the wax pellets have dissolved completely.
Remove the hyperpigmentation salve from the heat and quickly poor it into your storage containers.  I used a small plastic container with a lid and jelly jar.  Store in a cool dry place.
Application
Simply apply the herbal salve to any dark spots on the skin and rub in twice a day. You can add 5-10 drops of essential oils if you want to make it smell good. This salve should keep for at least two years.
Do not let your pets lick your skin where you have applied the salve.
You may also like: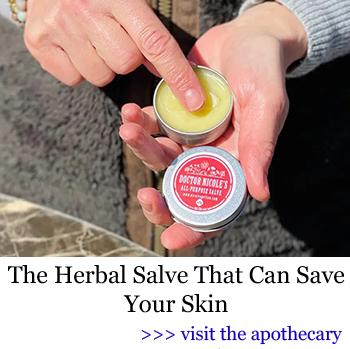 DIY Arnica Salve For Age Spots
The Most Powerful 40 Remedies You Can Find in The Wild (Video)
DIY Skin Soothing Chickweed and Vinegar Bath for Rashes