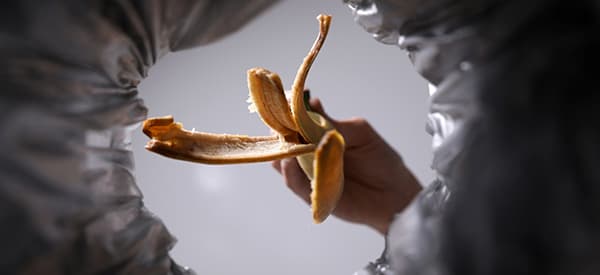 Don't Throw Away Banana Peels, Do This Instead!
Banana is a botanically complex plant. It is known to us as a fruit, but it is also a berry. No matter its distinction, however, there is no denying its valuable use in health and nutrition.
Consuming bananas brings many benefits to digestive and cardiovascular health. It is famously consumed as a dessert, eaten raw, or processed into smoothies. Banana is also an ingredient in a variety of cakes, pastries, and confectioneries.
Of the many ways to prepare bananas, we tend to use only its fleshy pulp and discard the peel. And anecdotally, banana peels are a notorious representation of a slippery hazard sign. Science can confirm how banana peels are the most dangerous among fruit peels when it comes to slipperiness. It oozes a gel that, when combined with body weight and pressure, is enough to send anyone into the ground.
Banana peels are not all that bad if you know how to handle them well. You should know better than leaving them on the floor, but you should not let them end up in the bin, either.
Here are the uncommon uses of banana peels you might want to know to put them to better use. Use banana peels as:
First Aid
It is a long-known fact that you probably already know. Banana peels are the go-to first aid for treating itching, burns, bug bite, and poison ivy rash. Instead of banana pulp, you can also press its peel as a poultice in the affected area.
Remove Splinter
Banana peel is a pain-free remedy for drawing out a splinter in the skin. It contains enzymes that can soften the skin and leaves it supple, which can eventually force the splinter to rise to the surface. For shallow splinters, you can leave it for 5 to 10 minutes, or overnight for deeper ones.
Banana Peel Is Edible
Don't toss away the banana peels as it is also possible to cook them in many delicious ways. Boil the peels to make tea, cook them in water and sugar for a sweet candy, or blend it into smoothies. You may also turn them into fritters as snacks.
If you are a vegan, you can turn banana peel into a guilt-free bacon substitute. Tear the peel of a very ripe banana into strips and scrape off the remaining white flesh. Dip it into a mixture of soy sauce, maple syrup, garlic powder, and smoked paprika and fry to perfection.
What Happens If You Pour Hot Water Over A Banana? (Video)
Moisten Cooked Meat
Lean meats tend to get dry during cooking, unlike fatty meat parts. To avoid this, you may want to brown the meat before slow-cooking them. Or, you can add banana peel to the bottom of the pot, to allow the meat to retain its moisture as the peel steams.
Make A Hair Mask

Banana peel is rich in antioxidants that neutralize and removes free radicals in hair. It replenishes the damaged endings and results in shinier, softer, and healthier hair strands. To do this, simply blend the banana along with its peel and add your favorite oil like argan or olive. Aloe Vera and honey also work well and apply the mask evenly to the hair and scalp.
Whiten Teeth
The skin of ripe bananas is rich in naturally occurring minerals like potassium, magnesium, and manganese. Rubbing the peel in the teeth and leaving them for 10 minutes before scrubbing with a toothbrush can whiten it naturally. You can do this once a day for two weeks for a chemical-free whitening and treatment.
Treat Acne And Hyperpigmentation
Banana peels can do so much for the skin when consumed internally and applied topically. Applying banana peel to the skin can enhance collagen production to manage skin aging and wrinkles. It can also cure acne and treat hyperpigmentation that comes along with it.
Reduce Puffy Eyes
Cucumbers are widely used for reducing dark circles and puffy eyes, but banana peels can also do the trick. Cut the peel into pieces that will fit well under your eyes and leave them there for at least 15 minutes. The skin will absorb vitamin E from it, which will dramatically reduce puffiness.
Turn It Into Exfoliating Scrub
Keep your skin healthy by removing dead skin cells by using a banana peel DIY scrub once a week. Use it with the following kitchen staples to give you that healthy and supple skin while reducing tan and lightening dark circles.
Add the following to a bowl: chopped banana peel, turmeric powder, sugar, and honey to form a paste. Apply it to your face and let sit for 15 to 20 minutes before rinsing with lukewarm water.
Make A DIY Ice Compress 
Relieve nasty headaches by using frozen banana peel as a DIY ice pack. You may also lay banana peel on your head and neck and place the ice pack on top. Your skin will absorb potassium which may help reduce migraine headaches.

Use It As Polish
Banana peels serve as a natural and chemical-free polish for cleaning leather and silverware. Apply it to your shoes, then buff and wipe away the residue. Rub it on the silverware and rinse to revive its streak-free shine.
A Natural Foot Cream
If you have dry and cracked heels, rub the inside of the banana peel in the affected area. It cures dry and itchy skin, working like an expensive foot cream.
Use It As Plant Fertilizer
Banana peel is as good for plants as it is for you. You may add it to other kitchen scraps like eggshells, coffee grounds, and other organic materials to make rich compost.
Alternatively, you can soak the banana peel in water and blend them in a food processor. Bury the mixture in a shallow slot near the base of the plant.
Bug Spray
Bananas can deter many plant bugs like aphids when you use them as a liquid spray. You can make your own banana peel insecticide by soaking the peel in water for at least a week. Remove the peel, dilute the water, and spray it on the base of the plant to repel insects and pathogens.
Get Rid Of Warts

There is no scientific evidence to prove this, but many people use banana peel for reducing the appearance of warts. Accordingly, the moisture and the enzymes in banana peels can break down warts from their roots. People would cut the banana peel into pieces and tape it over the wart overnight. Do this every night for at least three weeks to see its result.
Takeaway
Surprisingly, there are so many uses of banana peel that it would be a shame to let them rot in the garbage. So, the next time you peel one, you should know how to put them to good use.
If you do not feel like peeling a banana when making a smoothie, just remove its nub and stem. Cut them into pieces and process them well into your favorite drink. You can even reap more health benefits by consuming it with its covering. Just always make sure to wash them thoroughly when using them as food.
Be careful when using banana peel as a topical if you have any sensitivities. If you are allergic to latex, you are likely allergic to the sap secreted by the peel.
You may also like: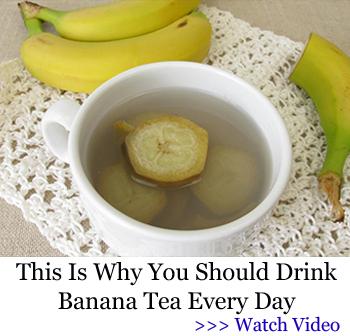 Weed Tea – Turning Unwanted Plants Into Fertilizer
How to Turn This Annoying Plant into a Vein Cleanser (Video)
Home Remedies to Whiten Your Teeth Naturally
How to Get Rid of Warts With Duct Tape