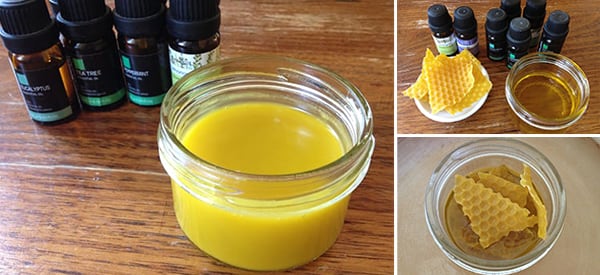 Homemade Anti-Fungal Salve
An itchy rash, flaky skin, discoloration, and general discomfort. These are the usual signs and symptoms of a fungal skin infection. Infections usually occur in moist, sweaty areas of the body because as fungi, those are the conditions they love.
And while lotions and moisturizers can help to soothe, they may end up exacerbating the infection by keeping the area moist. I would recommend this Homemade Anti-Fungal Salve instead, which will still prevent the skin from drying out but without excessive moisture.
But what should go in an antifungal salve? Well, there's plenty of research into essential oils (EOs) and their effectiveness against skin infections, and when combined with beeswax and oil, it can make a soothing antifungal salve.
Most skin fungal infections can reach the third layer of skin. This means the salve must contain appropriate carrier oils and penetration enhancers in addition to compounds which will disrupt and inhibit a broad range of fungi. This is why essential oils (EOs) are crucial for this remedy. You can still infuse dried plant matter into your carrier oil, but this remedy calls for the potency of EOs. EOs can disrupt the cell membrane and walls of fungi which eventually makes them permeable to other compounds which then changes the pH and damages them. EOs also stop fungi from producing the energy they need to survive and multiply.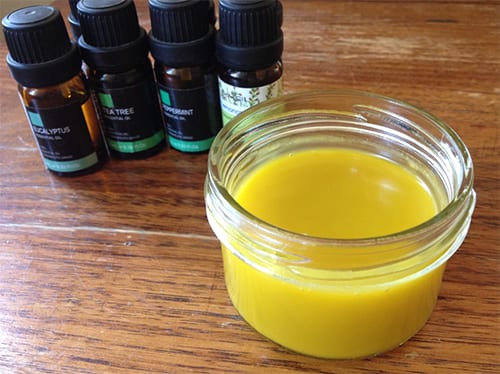 Homemade Anti-Fungal Salve: Essential Oils Effective Against Fungal Infections
Citral (a component of many essential oils) is a strong fungicide against candida strains, including drug-resistant strains. The EO with the highest concentration of citral is the Australian lemon myrtle (Backhousia citriodora) with over 90% citral. Other EOs high in citral include Litsea species, lemongrass, and lemon tea tree (Leptospermum liversidgei), ranging between 60 – 85%. Citrus EOs, such as bitter orange, lemon verbena, orange, lemon, and lime are surprisingly low in citral in comparison, with a measly 2 – 35% citral content.
Penetration Enhancers
So now that we have looked at some antifungal EOs, it's time to consider how to maximize the penetration of your salve to the deeper layers of your skin.
The menthol in peppermint EO is a great penetration enhancer, but when combined with black cumin, eucalyptus, and tea tree EO at a 5% concentration it can increase skin penetration even further.
As for carrier oil, olive oil and soybean oil out-performed several carrier oils concerning skin penetration, whereas coconut oil penetrated the least, so should be avoided for this particular remedy.
Homemade Anti-Fungal Salve: Ingredients
2.1 oz (60 ml) of carrier oil, preferably a mixture of olive and soybean oil.
0.4 oz (10 g) of beeswax
0.1 oz (3 ml) of essential oils, preferably a combination of those listed above.
Methods
Step 1. Pour the oil into a cosmetics glass jar and sit it in a pot of warm water (maximum 150 °F/65 °C) like a double-boiler set-up.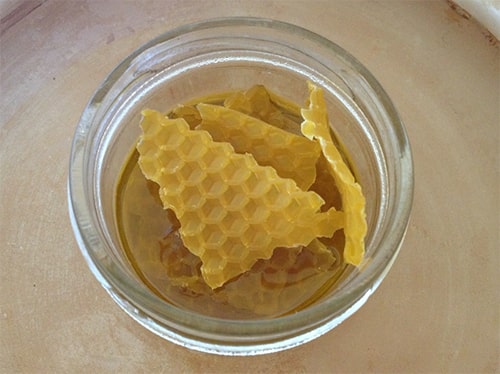 Step 2. Add the beeswax to your oil and stir until it has melted.
Step 3. Remove the jar from the pot of warm water and allow it to cool slowly for about 2-3 minutes, but before it starts to set (you will see the edges turning from clear to cloudy), add the essential oils and stir vigorously.
Step 4. Leave the salve to cool completely and it's ready to use.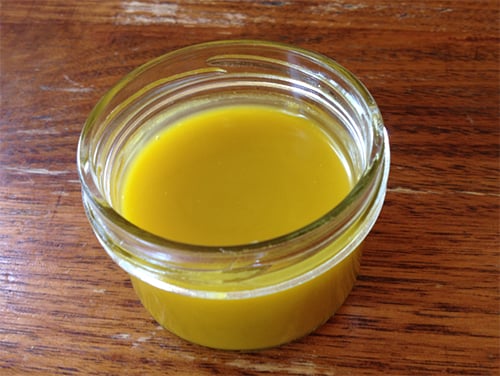 Application
Apply the salve liberally to the infected areas at least once a day and massage it into your skin if possible. Try not to cover the area with clothing when possible.
Wash your hands afterward to minimize the risk of spread.
Daily application is recommended for at least a week after the symptoms clear up to ensure no flare-ups reoccur.
Storage
Store the salve in a dark, cool location for up to a year.
This remedy, with its 3 ingredients, is relatively quick and easy, and even though it's possible to use infused dried herbs into your carrier oil, this won't be as potent as using essential oils.
Daily use should clear most minor infections up in a week or two, but be sure to seek medical help if the infection gets worse.
You may also like:
How to Treat Fungal Infections with Oregano
The Best Natural Antibiotic That Grows in Your Own Backyard (Video)

How To Make Tea Tree Oil To Treat Infections
How To Make Peppermint Oil At Home