How to Make A Weight Loss Tonic
We all know, losing weight is a tough process, especially the belly fat that refuses to go away quickly and takes no time at all to show up. Obesity is a common and serious problem among North Americans and the numbers are rising. 
While exercise is one of the best techniques to cut on the waistline flab, it is also important to watch your diet. The best approach to weight loss is using a tonic made up of herbs. Herbs are powerful and a multitasker. They work at all levels in your body and can fight fatigue, treat overgrowth in your GI tract, and boost your metabolism.
Many herbs can increase metabolism and suppress the appetite, naturally helping you lose weight.
Nettle Leaf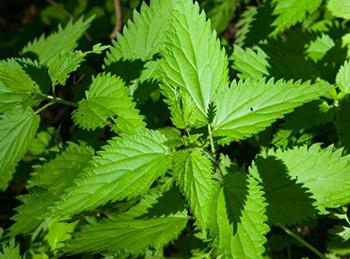 Nettle leaf (Urtica dioica): Highly nutritive with a great amount of chlorophyll, this herb is an important source of antioxidants and is a powerhouse mineral. It is considered a blood purifier and helps the body to process and flush out toxins from the urinary tract. It flushes the kidney and bladder to soothe and prevent urinary tract infections (UTIs).
Nettle leaf ialso has an immense amount of plant chemicals called polyphenols that improve and help treat chronic diseases such as diabetes, obesity, and heart disease.
Siberian Ginseng Root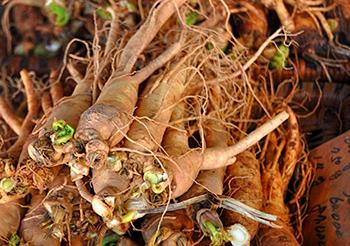 Siberian ginseng root (Eleutherococcus senticosus) is often called an "adaptogen". It is a powerful herb that strengthens the body and increases general resistance to daily stress. Stress contributes to abdominal weight gain and an imbalance of blood sugar levels.
Siberian ginseng root helps balance blood sugar, contain antioxidants that protect you from free radical damage, and improves the body's ability to process and detox toxins. Ultimately, it brings back the body to a state of  homeostasis (i.e. natural balance).
Senna Leaf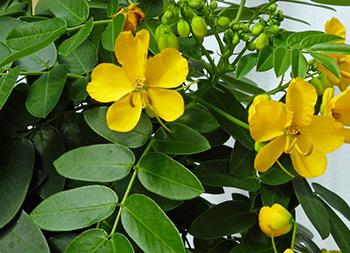 Senna leaf (Senna alexandrina) produces a laxative effect and helps in detox, cleaning, and a weight loss routine.
It works by stimulating bowel movements and relieves constipation. It also serves as a fungicide.
Dandelion Leaf
Dandelion leaf (Taraxacum officinale) is rich in vitamins A, C, and K, and is also a moderate source of calcium (Ca), potassium (K), iron (Fe), and manganese (Mn). It acts as a diuretic and increases urine output.
It neutralizes acid and free radicals in the blood and therefore is the best herb for blood purification. It helps detoxify the liver and promote liver health. It also improves appetite, soothes minor digestive ailments, and relieves constipation.
Marshmallow Root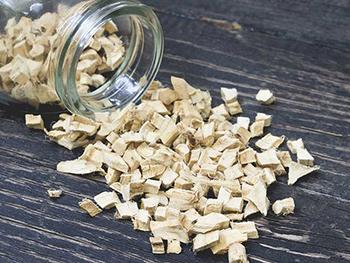 Marshmallow root (Althaea Officinalis) is one of the most mucilaginous herbs. It is used to treat digestive, respiratory, and skin conditions.
It is highly nutritive and acts as a diuretic as well as having antioxidant properties.
It helps the body flush out all toxins and cleanses the kidneys and the bladder. It protects the body from damage caused by free radicals. It also has the potential to treat digestive conditions like constipation, heartburn, and intestinal colic.
Slippery Elm Bark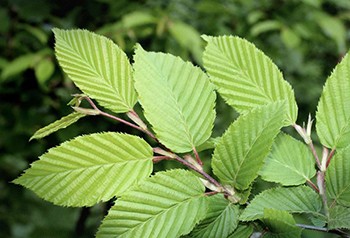 Slippery elm bark (Ulmus rubra): As a demulcent, it is capable of soothing the lining of the stomach and intestines. It has manyof the same mucilaginous properties as marshmallow root.
It soothes the lining of the urinary tract, helping to alleviate the painful and irritating symptoms. It increases the flow of urine and eliminates waste from the body. It is considered to be the best herb for gastroesophageal reflux disease (GERD).
Papaya Leaf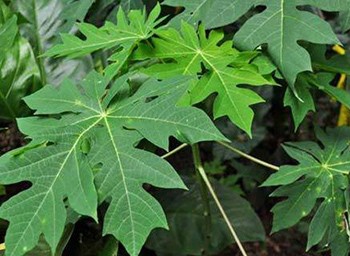 Papaya leaf (Carica papaya) has antioxidant and blood sugar lowering properties. It has a unique compound called papain that helps alleviate uncomfortable digestive symptoms by breaking down larger proteins into smaller, easy to digest proteins and amino acids.
It inhibits pancreatic lipase and contributes to weight loss. It also helps reduce inflammatory conditions such as skin rashes, muscle aches, and joint pain.
Cinnamon Bark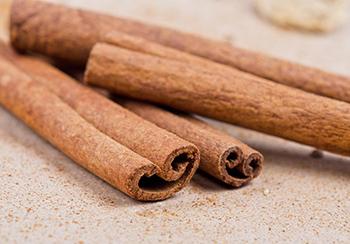 Cinnamon bark (Cinnamomum verum): Cinnamon bark has antibiotic and anti-fungal properties. It supplies excellent flavor and enhances the sweetness in your food.
It increases insulin sensitivity and decreases blood sugar levels. It helps boost metabolism and stimulate the appetite.
It consists of fiber which makes you feel full and signals to your body that mealtime is over.
Ginger Root
Ginger root (Zingiber officinale): Ginger root is loaded with nutrients and bioactive compounds. It has anti-inflammatory, antiviral, antibacterial, and other medicinal properties.
It acts as a laxative and assists the body in the removal of excess toxins. It helps the body expel the gas and provide relief from any discomfort. It helps alleviate nausea and vomiting as well as acting as a flavoring agent.
Fennel Seeds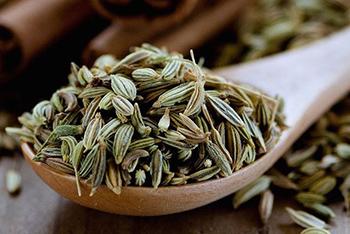 Fennel seeds (Foeniculum vulgare var. dulce). This is a flavorful herb that provides antioxidant, anti-inflammatory, and antibacterial effects. It is a good source of fiber and vitamin C and also contains mineral manganese (Mn) which is important for enzyme activation, metabolism, and blood sugar regulation.
It helps suppress appetite, relieve constipation, and assist with other digestive problems.
How to Make a Weight Loss Tonic
The best way to consume all these herbs to reduce weight is by making a tonic.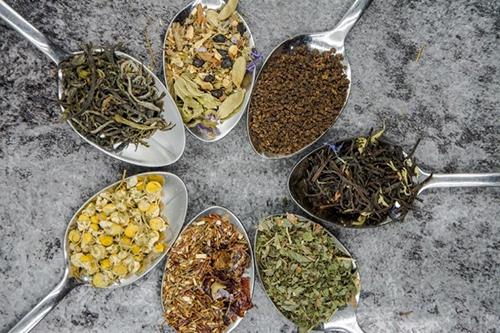 The tonic composition should be by volume, not by weight. 
2 parts nettle leaf 

2 parts siberian ginseng root 

1 part senna leaf 

1 part dandelion leaf 

1 part marshmallow root 

1 part slippery elm bark

1 part papaya leaf 

½ part cinnamon Bark 

½ part ginger root 

¼ part fennel seeds 
Try to use fresh leaves but if not possible then you can use dried leaves.
Method to Prepare the Tonic: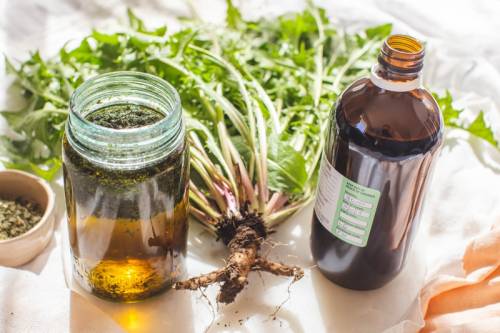 1. Measure each herb listed above and put it all in a jar.
2. Add apple cider vinegar, and lay a piece of parchment paper over the rim of the jar. Then screw the lid tightly in place.
3. Let the mixture sit in a dark, cool place, allowing it to infuse for 2-4 weeks. Shake once daily or when you remember it.
4. Pour the contents into a muslin or cheesecloth-lined colander over a stable pot. Let it drain for 30 minutes, then gather the corners and twist to wring out as much goodness as possible.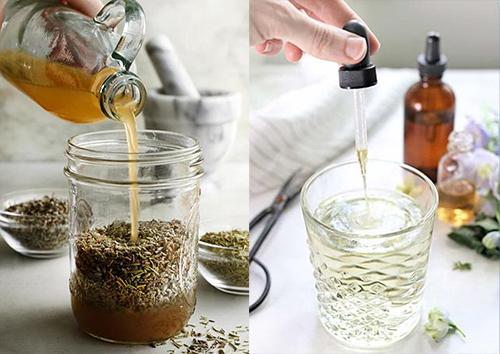 5. Take 5 ml of the tonic and dilute it in 10 ml of water. Shake before use. Take 2 – 3 times per day for at least two months. For best results, use concurrently with exercise and wise food choices. Refrigerate after opening.
Herbal tonics are a potent selection of herbs known to deeply restore, tone, and invigorate multiple body systems. An herbal tonic is a solution or preparation of one or many herbs known to holistically promote health, and be a medicinal source not only to the body but to the mind and spirit.
You may also like: 
How Long Do Dried Herbs, Ointments, Syrups, and Tinctures Last?
The 10 Medicinal Seeds You Should Plant for a Complete Backyard Pharmacy(Video)
50 Essential Uses of Apple Cider Vinegar
DIY Colon Detox with Ingredients You Have in Your Kitchen Right Now
9 Natural Remedies for High Cholesterol and Blood Pressure