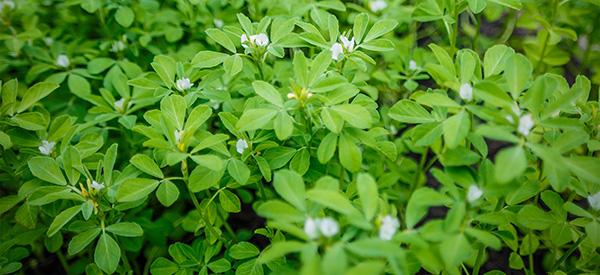 Fenugreek (Trigonella foenum-graecum) is a culinary herb belonging to the legume family Fabaceae. It is known as methi in India and is valued for its medicinal properties aside from its culinary importance. This spice has been around for centuries and proliferates in semi-arid regions. The fenugreek seeds and leaves are the popular parts of the plant used as ingredients. While safe for use in small amounts in foods, this herb can cause an adverse reaction in high dosages.
There are many ways of using fenugreek in the kitchen or as medicine. The seeds can be used whole or ground, raw or toasted. The fresh leaves and sprouts or micro greens are good as a vegetable. Its dry or fresh leaves are also used in treating illnesses and as finishes in soups and sauce. It is one of the spices included in the Indian five-spice (panch phoran) and garam masala. Historically, the fenugreek plant served as forage for cattle. Today, it is marketed as a dietary supplement with ongoing research in the works to prove its safety and efficacy.
Short History Of Fenugreek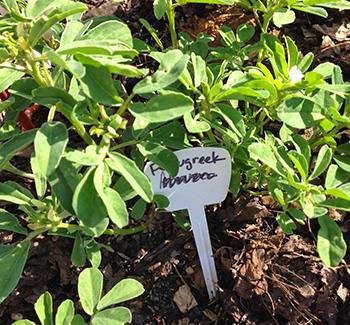 Methi is a plant that grows abundantly in the wilds of India and southern Europe. It is believed to exist more than six thousand years ago.
The Romans also used fenugreek for treating fever and other respiratory illnesses. Meanwhile, the Greek physician Hippocrates used the plant as a soothing herbal medicine and for treating infections. The Egyptians also use its healing properties in inducing childbirth and even in the mummification process.
Today, fenugreek is cultivated for its seeds and processed into spice. India is the largest producer of fenugreek for the global market. It is traded for its seeds and oil extract or oleoresin. These are exported in many countries over Europe, UAE, and some countries in Asia.
Where The Plant Is Found
Fenugreek is distributed geographically in many countries and states in Europe, Africa, Asia, and North America. In India, which accounts for the largest producer of methi, Rajasthan is the state that dominates in the cultivation. Other Indian states also grow fenugreek but in several varieties.
Other countries and states with a conducive environment for the survival of fenugreek also grow them. Nepal, Pakistan, Bangladesh, Argentina, and the Mediterranean are also on the top list of fenugreek producers next to India.
Related: The Complete Map of Edible Plants: Find Out What You Have in Your Area! (Video)
How To Identify Fenugreek
The small, yellowish-brown seeds with a distinct aroma are the main identification of fenugreek. This annual, edible plant grows in warm regions and stands in its erect stems for up to 60 cm. Its flowers bloom sometime in April or May and produce bean-like pods.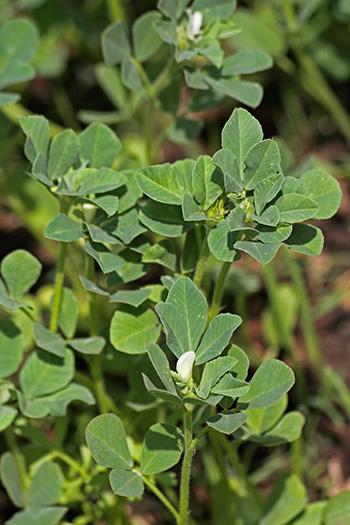 Leaves. Fenugreek leaves are smooth and ovate with uniform color. Some varieties may grow purple leaflets, while the most common is green. These leaves are compound or made up of two or more discrete leaflets. They are also alternate, appearing one per node along the stem. They have a leafy, herbaceous texture with serrated edges on their leaf blade and hairs on the underside.
Flowers. Different varieties of fenugreek produce different colors, but the most common are yellow and white. Some fenugreek varieties also bear blue, purple, or lavender, or yellow to gold-colored flowers. It may grow either solitary or in pairs at the top of the stems, shaped like a small saucer at one-inch diameter.
Roots. Fenugreek has a shallow taproot system. Its main root grows vertically downward and tapers sidewards in the direction of its growth. Its roots, like most legumes, may have nodules formed by bacteria that are useful in fixing atmospheric nitrogen.
Seeds. The fenugreek seed is produced in the plant's bean-like pods. Each pod contains about 10 to 20 tiny seeds that are 1.5 to 3mm long. It is yellow-brownish and is cuboid-shaped, which appears longer than it is wide.
The seeds are the most valuable part of the plant. They are marketed whole or grounded as a spice. It exudes a bitter taste but has a potent aroma similar to maple syrup.
Stems. Stems of fenugreek are erect, straight, and angled upwards. The stems sometimes trail at the base but always turn upward at the tip.
It has a smooth or glabrous surface with a velvety feel. It does not have any hairs between the nodes.
Related: Plant Identification Guide – 400 Wild Plants That You Can Forage For (Video)
Methi has at least 18 known varieties cultivated for commercial purposes. The most important varieties are those that are high-yielding and with fast maturity. These fenugreek varieties include:
Pusa Early Bunching– the commercial crop that takes only 130 days of seed maturity
Methi #14 and #47– the high-yielding crops common in India
Co1 Variety– an early bunching methi with 95 days maturity period
RMT 143– highly resistant to powdery mildew
How To Grow Fenugreek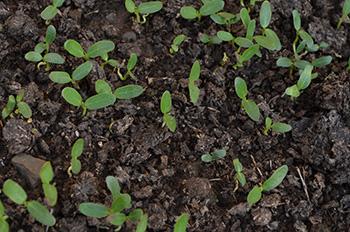 Fenugreek is abundant in warm regions since it does not like cooler and moist climates. They can thrive well in USDA Zones 8B to 11 and flourish during the spring and summer seasons. In tropical regions, methi is grown whole year-round.
You can grow fenugreek in ordinary garden soil in a warm and sheltered position. They need at least four hours of sun but need shelter in the afternoon. They also require organic and well-draining soil with a pH level between 6 to 7.
The best time for sowing methi is in spring or autumn when the temperature plays from 50°F to 90°F. In colder countries, growing them before the last frost will give it a better survival rate. Once established, the fenugreek plant is very easy to maintain.
You can grow fenugreek from seeds and in pots or containers. This strategy is ideal to make it easier to move the plant indoors during the frost. Fenugreek sowing is more successful if it is grown from seeds.
Related: 10 Plants That You Should Never Plant Together (Video)
Growing Fenugreek From Seeds
The seeds that you get in the spice section of the supermarket are also viable for growing. They are also available in specialty garden stores or nursery centers. Cultivate fenugreek by starting with a pot of rich and well-draining soil. Loamy and sandy-loam soils are the ideal medium for it. The fenugreek roots do not often tolerate transplanting, so directly sowing them is necessary.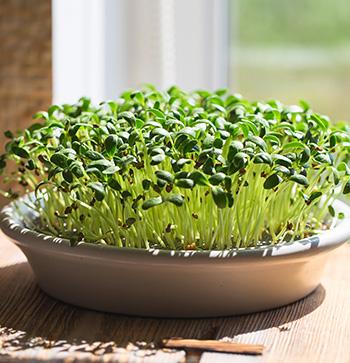 A planter about 6 to 8 inches deep and has good drainage is the perfect potting container. You can line it up with gravel before adding the soil medium. You may want to soak them in Rhizobium culture. This will help the plant to flourish healthily. You can also soak them overnight in a warm glass of water the night before planting.
Sow the fenugreek seeds in the potting soil and cover them lightly at about 1 to 2 cm deep. The ideal space for an outdoor garden is 7.5 cm between plants and 20 to 45 cm between rows. Water it deep at regular intervals, just enough to keep the potting mix moist without overwatering them. Expect the seeds to sprout after a week, depending on the climate.
Fenugreek Plant Care
Fenugreek is a fast-growing herb that requires little to no maintenance once established. Here are some of the basic requirements needed for successfully growing the plant in pots.
A fertile, organic, and well-draining soil with pH levels 6 to 7.
At least 4 hours of sun and shade in the afternoon.
Constantly moist soil but not soggy and overwatered.
Farm manure, if needed.
Plant thinning 20 to 25 days after sowing.
Weeding when necessary.
How To Harvest Fenugreek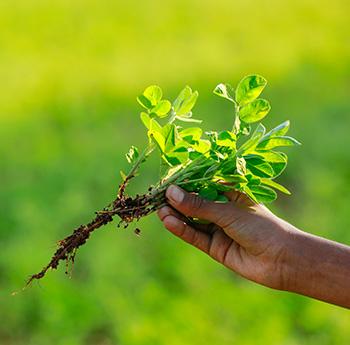 If you want to harvest the fenugreek leaves as a vegetable, you can do so 30 to 35 days after planting. Simply pick the top aerial parts of the plant and use them as you need. After picking, the fenugreek will re-grow its leaves in about two weeks. Regular picking is useful as it will encourage the plant to grow more leaves.
When the lower leaves start to shed off and the fruit pods change into yellow, the fenugreek is ready to harvest for seeds. Harvesting of fenugreek seeds needs to be timely, otherwise, it will diminish its quality. Early harvest will lead to dry matter content, while late harvest may shatter the seeds and decrease their flavor.
In large plantations, harvesting may be done manually using sickles before drying them to gather the seed pods. Or you may only harvest the seed pods and leave the plants to wither and die. Decaying fenugreek roots will release nitrogen into the atmosphere. The nitrogen is also consumed by other nearby plants in the fenugreek plantation.
Related: 400 Wild Plants That You Can Forage For (Video)
Storing Fenugreek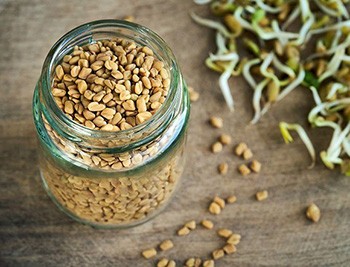 To store fresh fenugreek leaves, roughly chop the unwashed leaves and lightly wrap them in aluminum foil. Place the foil in a Ziplock bag and put it in the freezer. They can stay there for many months without losing their flavor and color. The trick is not to wash the leaves after harvesting or chopping, as any moisture in the leaves will cause them to rot. Wash the leaves only when you take them out when they are ready for use.
The fenugreek seeds are also best stored dry in an airtight container in a dry cupboard.
What Fenugreek Is Good For And Natural Remedies Made From It
Fenugreek leaves and seeds harbor many medicinal benefits. It is most effective in the treatment of allergies and hay fever. Some women also use this for promoting breast enlargement and treating breastmilk insufficiencies. It can enhance estrogen production and increase the libido in both men and women. Traditionally, the plant is used to induce childbirth with its ability to stimulate uterine contraction.
With its soluble fibers and nutrients, fenugreek can treat the following health conditions: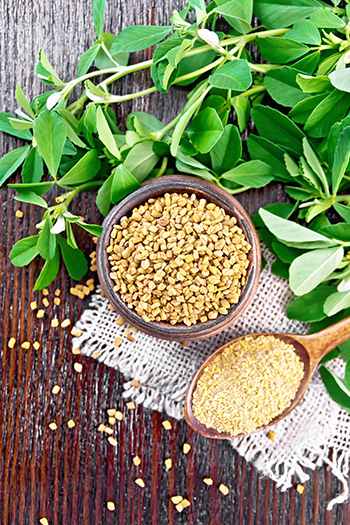 What Parts Of The Fenugreek Are Used For Remedies
Raw fenugreek seeds may be soaked overnight or boiled or eaten raw for alleviating different health conditions. The ground form or powdered seeds are also consumed as a tea or applied to the skin and other affected areas that need healing. A decoction of fresh fenugreek leaves likewise cures many ailments.
Adding fresh leaves to soups, stews, and salad is popular among lactating women who wish to encourage breastmilk production.

Easy Fenugreek Tea Recipe
Ingredients:
1 tsp organic fenugreek seeds
1 cup water
Honey, to taste
Fresh lemon slice, optional
Steps:
Crush the fenugreek seeds using a mortar and pestle or the flat side of a knife.
Boil water in a small saucepan. Remove from heat once boiling.
Add the crushed seeds to the teapot along with the lemon, tea, or spice that you like. Cover and set aside. Allow it to steep for up to 15 minutes depending on how strong you want the tea to be.
Strain it into the cup and add honey if desired.
How To Use Fenugreek Tea:
You can drink fenugreek tea three times a day. But keep in mind that you should not exceed 5 grams of daily consumption.
Related: 1 Cup Before Bed Shrinks Belly Fat All Night (Video)
What Plants Resemble Fenugreek
Feature
Fenugreek
(Trigonella foenum-graecum)
Alfalfa
(Medicago sativa)
White Clover
(Trifolium repens)
Size
1 to 2 ft
1 to 3 feet
4 to 6 inches
Leaves
Alternate; ovate with serrations; light-green; hairy underside
Alternate; ovate, with serrated tip; trifoliolate
Alternate; lanceolate, serrate; green
Flowers
White/purple/yellow/ blue; solitary; saucer-shaped
Purple/blue/white; one-sided cluster; cup-shaped
White; globular
Stem/Trunk
Straight; smooth; loosely-branched
Upright
Square; straight; smooth; branched
Scent
Fragrant leaves; maple syrup-like scent of seeds
Slightly earthy scent
Warnings and Cautions
Fenugreek is not for use by pregnant women as it can cause uterine contractions and abortion. However, it is safe for use in breastfeeding women to promote lactation. Rest assured that it is also safe for the breastfed baby. It is further safe in children, but it can cause unusual body and urine odor.
Fenugreek may slow down blood clotting and is not advisable to take before surgery and for people with anemia. Before using on skin, conduct a patch test for allergies.
Always consult your doctor before taking fenugreek when consuming other maintenance medicines, or if you have any other underlying medical conditions.
You may also like:
Herbal Mixture for Chronic Cough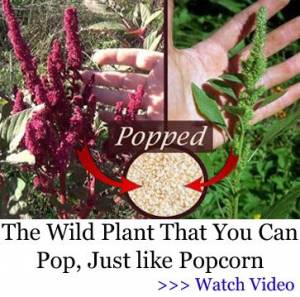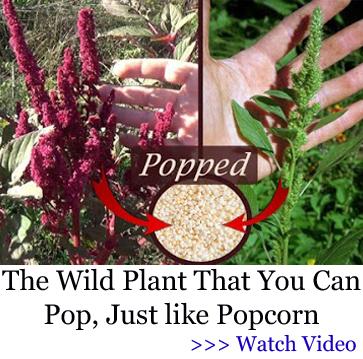 Why You Should Put Garlic in Your Ear Before Going to Sleep (Video)
9 Natural Remedies that People with Diabetes Will Find Useful