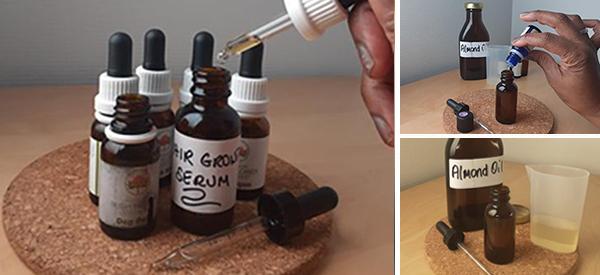 Easy DIY Hair Growth Serum Recipe
Hair loss can be triggered by genetic, hormonal, stress-related, and emotional problems. Also, poor diets and vitamin deficiencies are contributing factors.
The type of baldness found in men, that manifests as receding hairlines and partial baldness, is known as Androgenic Alopecia.  Alopecia of this kind comes from a genetic sensitivity within the hair follicles to the androgen hormone; it shrinks the hair folic preventing it from producing hair.
Estrogen is the hormone that produces female characteristics. Estrogen also helps the hair to grow and stay on the head. When estrogen levels fall, hair loss quickly ensues. Alopecia areata is often called spot baldness and is found in women; it manifests in small round patches of hair loss on the scalp. As women get older, they may find that they are not suffering from Alopecia, just that their hair is thin and fragile. Women find their hair is not as thick and plentiful as it was when they were younger. Some women lose their hair after childbirth.
The Ingredients:
I have used only essential oils blended with almond oil and dog rose flower essence in this recipe.  I always use flower essences as my mood medicine. They help me to deal with underlying issues; emotional, psychological, and spiritual issues. They are an optional ingredient in this recipe. People who suffer from baldness can have problems like fear, tension, trying to control everything, and not trusting simply in the process of life.
Flower essences, combined with herbs and essential oils, can be a potent way to heal the unresolved issues we harbor inside ourselves plus the physical condition.
Lavender (Lavandula Augustifolia)
The universal mother of all herbs, going where she is needed, healing big and small issues throughout our mind, body, and soul.  Lavender is non-toxic and is a non-irritant making it a safe choice every time. It is an active ingredient used to strengthen fragile, dry, and falling hair. Lavender can also help with dandruff which can be excessive due to hormonal imbalance. And it is suitable for headaches, stress-related issues, and an anti-depressant.
Rosemary (Rosmarinus Officinalis)
Rosemary was used for protecting people against the plague and infectious diseases. It is a non-toxic and non-irritant oil that can be used in a dilution or neat. To be avoided if you are pregnant or are epileptic. Rosemary has a wide range of uses, including many hair-related problems. I have chosen it for this recipe because it is well known for promoting hair growth, stimulates the scalp, helps to relieve dandruff and greasy/oily hair. Combined with nettles makes an excellent shampoo to tackle dandruff.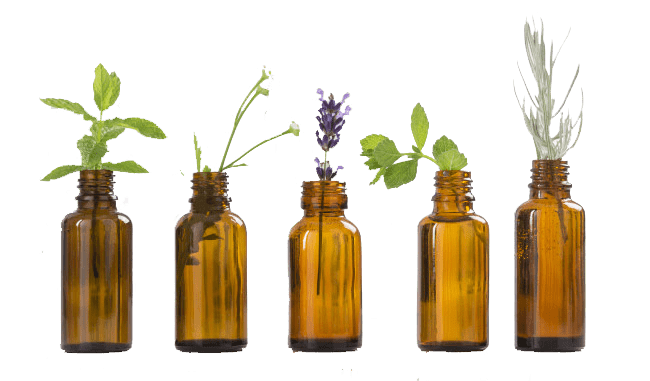 Thyme (Thymus Vulgaris)
Thyme is a world-famous culinary herb. It was used by the Greeks to fight infectious illnesses. It is less known for its healing properties connected, with arresting hair loss, strengthening fragile hair, and helping those who suffer from oily/greasy hair. This oil should be avoided during pregnancy and use with caution if you have high blood pressure. Thyme oil can irritate mucous membranes and skin. I have added six drops to this recipe. If you have sensitive skin, consider adding fewer drops; start with one building up to three.
Clary Sage
(Salvia Sclarea)
Clary sage is the preferred sage for making essential oil. It works primarily on the bodily hormonal system, balancing hormones and estrogen levels and helping with most female issues. Help with the relief of dandruff, oily hair, hair loss, and fragility. Not to be used by pregnant women.  Not to be used on babies. Clary Sage is lower in toxicity levels than garden sage.
Cedarwood
(Juniperus Virginiana)
Cedarwood essential oil has always been an active ingredient in my homemade hair treatments over the years and mainly used for dandruff and oily hair. It works well in combination with lavender and rosemary.
Almond Oil
(Prunus dulcis)
Almond oil soothes and softens skin. Good base oil for aromatherapy and skincare products. The oil is made from almond seeds.
The Recipe
Almond Oil  30ml

Dark dropper bottles
Essential oils of:
Clary Sage 6 drops

Lavender 6 drops

Rosemary 6 drops

Thyme 6 drops

Cedarwood 3 drops

7 drops of Dog Rose

Flower Essence
Step 1
First, you will need a dropper bottle and your base oil. But you can mix the oils in a different recipient as well.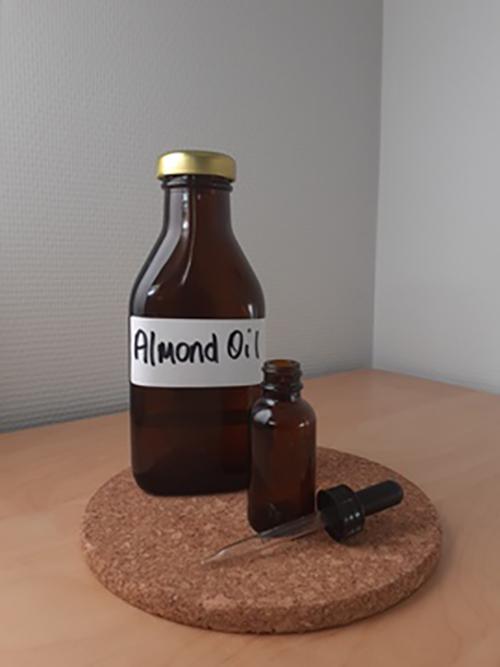 Step 2
Then the essential oils. Blending essential oils is quite an art. The sequence in which they are added to the base oil is important and affects the therapeutic benefits. Change the sequence, and it may affect the chemical properties.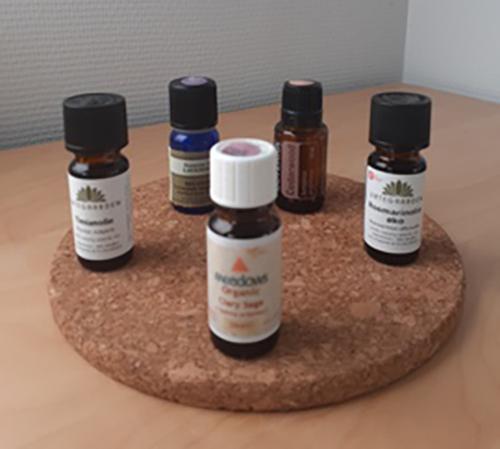 Step 3
Pour 30 ml of almond oil into the dropper bottle. The oil reaches the bottle's shoulder, so there is plenty of room to add essential oils and flower essences.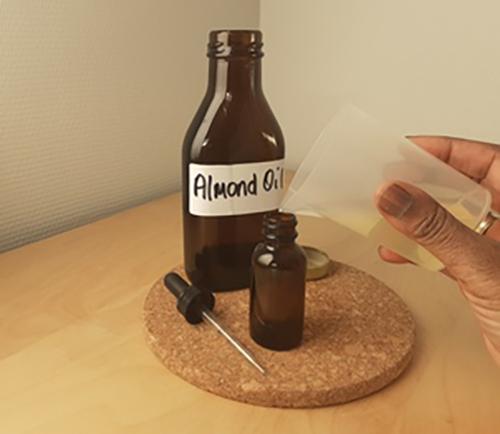 Step 4 
The first oil in this sequence that I am adding to the base is Clary Sage which has a strong and long-lasting fragrance. Put six drops of clary sage into the almond oil.
Depending on the oils' consistency, they can tend to fly out of the bottle fast or drop out of the bottle at a much slower rate.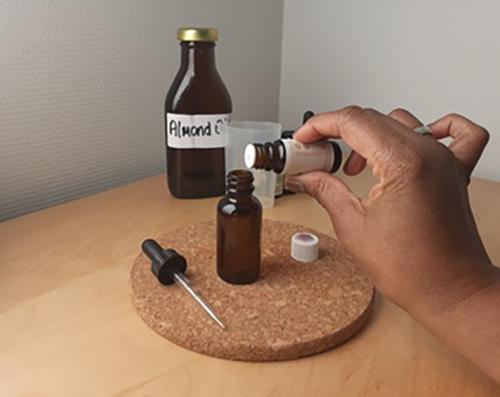 Step 5
Next is the lavender essential oil. Put six drops of lavender into the dropper bottle. It enhances the properties of the other oils in the blend.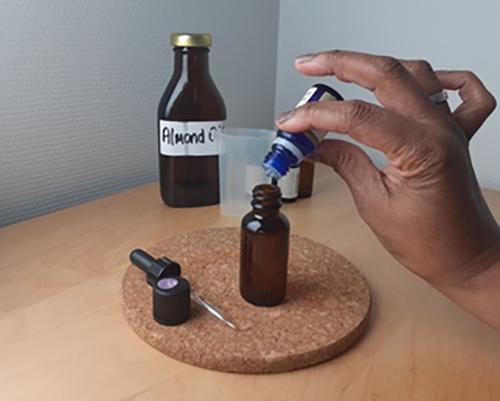 Step 6
Next in the sequence is Rosemary oil Put six drops of rosemary oil into the base oil.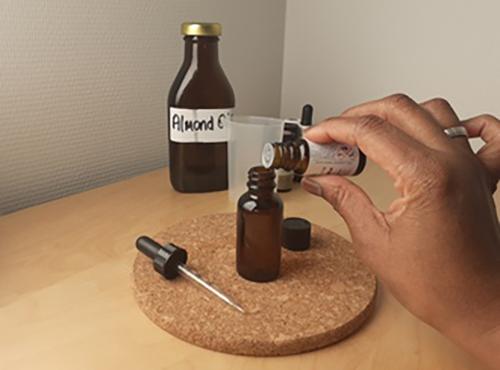 Step 7
Next is organic thyme oil. Use with caution.  Thymol is one of the constituents of thyme oil. It can irritate the skin.
Put six drops of organic thyme oil into the dropper bottle like lavender; it enhances the other oils' properties in the blend.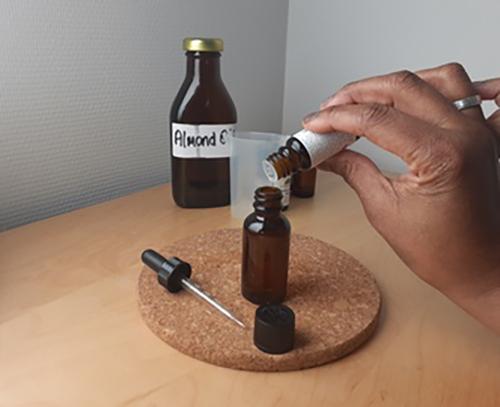 Step 8
Next is cedarwood oil. Put three drops of cedarwood into the dropper bottle.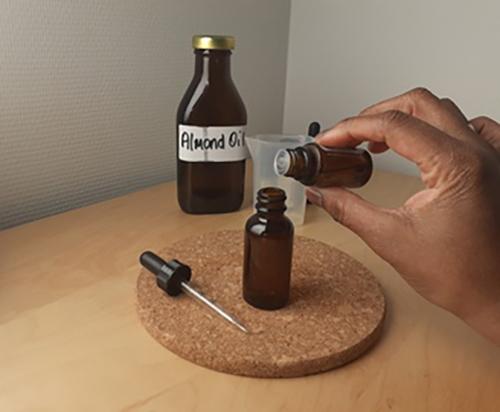 Step 9
Next is the flower essence Dog Rose, Bauera Rubioides. I love flower essences; they are made differently from essential oils and are taken orally or added to shampoo, conditioners, face and body lotions, creams, and oils. I put seven drops of dog rose into the hair growth serum.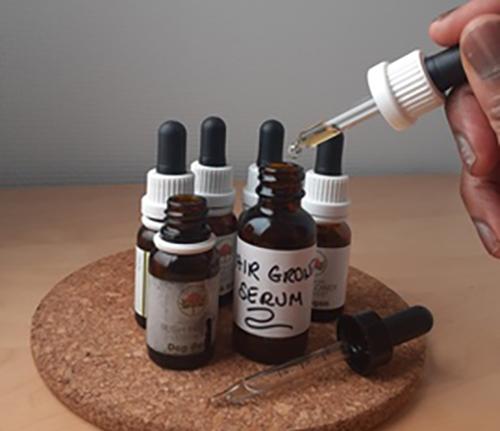 I think that combining the essential oils and the flower essence harmoniously creates a synergy.
Lavender, rosemary, thyme, and clary sage are all from the Lamiaceae (Labiatae). Together, they have a mutually enhancing effect on each other as a whole. They are more powerful together for this recipe than if used individually.
Shelf life:  4 to 6 weeks
How to Apply the Hair Growth Serum
Add a few drops of the serum to the area of the scalp where hair loss has occurred.

Rub serum into the scalp.

After rubbing serum into the scalp, there are several things that you can do to advance the treatment.
Either:
Leave in for two hours and wash out with a herbal shampoo.

Leave for several hours and wrap head with a warm towel. I would recommend putting a shower cap over your head first and then cover it with a towel.
If you have a heated hair cap, use it—heat cap for 2 to 3 minutes in the microwave. I would put a disposable plastic shower cap underneath to protect the cap and enhance the heat treatment. Shampoo hair.
Steam treatment – Those of you with a hair steamer can use that and then a shampoo after. I don't wash the serum off my scalp because I feel I benefit more than if I wash my hair after applying the serum.
You may also like: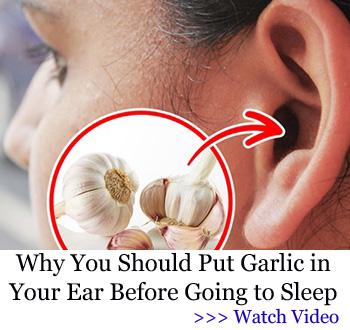 Organic Homemade Ultra-Moisturizing Cream For Face and Body
How to Grow Your Receding Gums (Video)
How To Naturally Dye Your Everyday Items