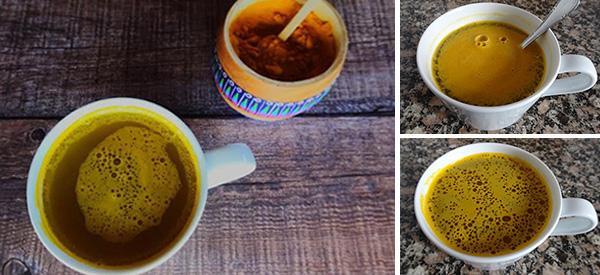 Anti-Inflammatory Turmeric Tea
Turmeric has been used for thousands of years for its medicinal purposes, particularly its anti-inflammatory and antioxidant properties. While it's most commonly added to curries turmeric tea is a simple, fast, and effective way to reap all of the health benefits. Don't be put off by the fact it's such a bright color, the taste is much subtler luckily.
This anti-inflammatory turmeric tea recipe is great because you'll be able to find all of the ingredients with no problem and may even have them at home already. You'll be able to make this tea in just a few minutes once you've heated the water. Before showing you the recipe, let's look at the medicinal benefits of the ingredients in this tea.
Medicinal Benefits Of This Anti-Inflammatory Turmeric Tea
All of the ingredients in this tea have anti-inflammatory properties. They each have a plethora of other health benefits too. The ingredients I'm talking about are turmeric, black pepper, extra virgin olive oil, honey, and green tea.
How Do Anti-Inflammatory Foods Help Us?
While inflammation is an essential process and our body's way of protecting us it is detrimental if it becomes chronic. When it works well, your body makes more white blood cells and cytokines to fight infections. When chronic inflammation occurs, it can lead to long-term damage and illnesses like heart disease and diabetes. That's why eating anti-inflammatory foods is important to keep the balance.
Health Benefits Of Turmeric
Curcumin is the main active compound found in turmeric, which has amazing anti-inflammatory properties. It has been used to help treat rheumatoid arthritis for this reason. Other medicinal benefits are that it helps with heart health and treats some effects borne from heart disease. Curcumin has also been recognized as an anticarcinogen, protecting against cancer.
If you have diabetes or take blood thinners, you should speak to your doctor to check whether or not turmeric could interfere with your medication.
Health Benefits Of Black Pepper
Black pepper should be added to any drink or dish where you use turmeric because it's said to aid the body in absorbing curcumin by as much as 2,000% thanks to its piperine. This very same organic compound, piperine, is useful in fighting inflammation.
Black pepper also comes with additional health benefits such as supporting brain function, improving blood sugar control, lowering cholesterol, slowing the growth of cancer cells, and improving gut health.
Health Benefits Of Extra Virgin Olive Oil
It's no secret that the Mediterranean diet is healthy and it's had plenty of focus in recent years. Olive oil is one of the key ingredients used in kitchens across Mediterranean diets daily. As an example, the average person in Spain has 13 liters of olive oil every year, whereas the average person in the US only has 1 liter per year.
Most of the fatty acid in olive oil is oleic acid, which reduces inflammation. Extra virgin olive oil is the best quality and you should spend a little extra to include this in your diet. As well as being anti-inflammatory it has a host of other health benefits. Consuming more olive oil has been proven to lower your risk of heart disease, having a stroke, developing Alzheimer's disease, type 2 diabetes, and cancer.
Health Benefits Of Honey
Honey contains anti-inflammatory flavonoids. Honey is also anti-bacterial and anti-microbial. It can help to protect against a wide range of health conditions including heart disease, strokes, cancer, and eye issues.
Health Benefits Of Green tea
For this recipe, I am going to use matcha, which is powdered green tea leaves. You can use green tea leaves or a green tea bag if you prefer, although matcha is said to contain a lot more antioxidants than regular green tea, as well as extra calcium and protein. Either way, green tea is still very nutritious.
Green tea is anti-inflammatory and has been proven to benefit people with inflammatory diseases. It can also help prevent type 2 diabetes, cardiovascular disease, and cancer.
Now that you know all of the benefits of the ingredients, let's look at how much of each to use so you can make this yourself.
How To Make This Anti-Inflammatory Turmeric Tea
Using the portions below, each cup of tea will have approximately 70 calories. If you want to omit the honey you can and it's perfectly drinkable without an added sweetener but the tea will have a more earthy flavor as you might expect.
Here is what you will need to make this tea and how to assemble it.
Ingredients
½ Teaspoon turmeric powder
1 Teaspoon extra virgin olive oil
1 Teaspoon of honey
½ Teaspoon of matcha / 1 Green tea bag (or fresh tea leaves)
Pinch of black pepper
1 Cup of water (or more to fill your mug size)
Utensils
Method
Since we are using green tea or matcha in this recipe you shouldn't use boiling water. That's because green tea leaves aren't oxidized like black tea leaves and the leaves get scorched. For that reason, I find it easier to use a pot and bring the water to a near boil to heat it. However, if you use a kettle just flick the switch off before it boils or waits 10 minutes or so after the kettle has boiled so the temperature of the water has cooled somewhat.
Heat your water until it has just about boiled.
In the meantime, add ½ teaspoon of turmeric powder, 1 green tea bag or ½ teaspoon of matcha, and a pinch of black pepper to a mug.
Pour the water into your mug when it's ready and stir everything. If you're going to use fresh tea leaves add these in a tea infuser after stirring.
Wait 5 minutes and add 1 teaspoon of extra virgin olive oil and 1 teaspoon of honey and stir everything. (Remove your tea bag or leaves first if you're not using matcha).
Once it's at your preferred drinking temperature, your tea is ready.
You can drink 1 cup of this tea each day. You should drink it in the morning or afternoon but not in the evening. While it's not harmful at all if you do drink it later since it contains calories and fatty acids this is harder to process and burn off while sleeping. Also, you will miss out on other benefits the tea provides like keeping you fuller for longer thanks to the extra virgin olive oil.
You may also like: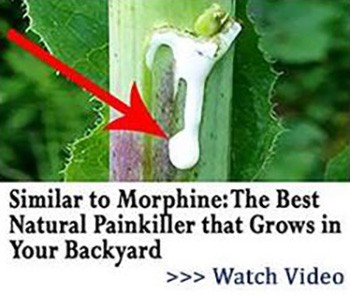 Warming Turmeric and Cayenne Pain-Relief Balm
Add This "Unusual Nutrient" to Coffee or Tea, to Effortlessly and Fully Empty Your Bowels Every Single Morning (Video)
How to Make Your Own Turmeric Drops
50 Health Benefits of Turmeric