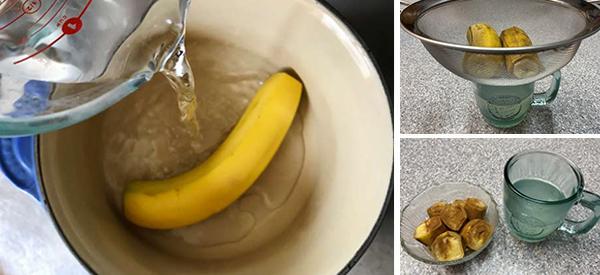 What Happens if You Pour Hot Water Over a Banana?
The last time I wrote about the different teas that can help improve sleep, I included banana tea in the list. Back then, I didn't expect anyone to be interested in it. After all, I simply included it because it's one of my go-to sleep remedies. But I was quite amazed when many of you expressed interest in this underrated yet wonderful tea.
So to give you a more in-depth idea about the benefits, wonders, and how to make a banana tea, I've written this supplementary article.
Why is Banana Tea Good for Sleep?
Banana is a rich source of potassium, magnesium, and tryptophan. Potassium and magnesium are minerals that are associated with better sleep. These minerals improve the length of your sleep as well as the quality. So you can be assured of a restful slumber at night. Moreover, it helps relax the muscles so that your sleep will be as calm as possible.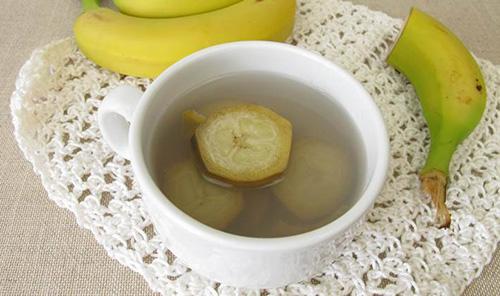 Meanwhile, tryptophan is an amino acid. This amino acid plays an important role in the production of serotonin and melatonin, two hormones that help induce sleep.
Other Benefits of Banana Tea
Prevents bloating
Potassium, which is found in bananas, helps in the regulation of body fluids. Thus, ensuring balance in the body.
One cause of bloating and water retention in the body is sodium. Along with the water content in bananas, potassium may counter the effects of sodium in the body by telling your kidneys to pass out more salt through urination.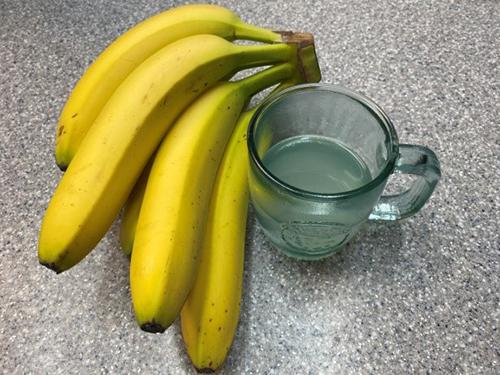 Helps in managing sugar levels
Though bananas are sweet and contain sugars, it is still one of the best sweet drinks ever. When you brew the banana tea, only a small and insignificant amount of sugar is released to act as a natural sweetener. Substituting sodas and other sugary drinks with banana tea is a step closer to living a healthy life.
Supports heart health
The potassium and magnesium found in bananas help lower and manage high blood pressure. Untreated high blood pressure may lead to increased heart disease and stroke. Moreover, bananas are also rich in catechins, another antioxidant, which may help lower the risk of developing heart disease.
How to Make a Banana Tea
What You Need:
Whole banana or banana peel

1 ¼ cup of water

Optional (choose one): cinnamon, maple syrup, vanilla extract, or milk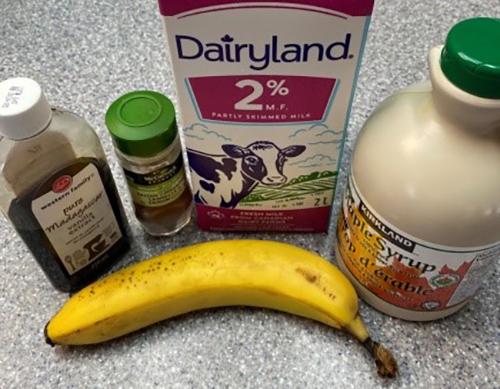 Whole Banana Preparation
Gently and thoroughly wash a whole banana with running water. This is to ensure that you remove germs and chemicals that are present in the peel. To avoid chemicals such as fertilizers, I always opt to get organic bananas.

Cut both ends of the banana.
Boil the water in a small saucepan. Once boiling, add the banana to it. If the banana is too big for the saucepan, you can cut it in half. Lower heat and simmer for 10 minutes.
Remove the pan from heat. Strain the banana and enjoy your tea. You can add optional ingredients to it such as cinnamon for better taste.
Using Banana Peel
If you are controlling your sugar levels and you find the above preparation too sweet, then you can forego using the fruit. Another option for blood sugar management is using the banana peel only. Simply follow the same steps indicated above while using banana peel instead of the whole fruit.
This preparation will be less sweet, but still a good drink for a relaxing sleep.
Drink this banana tea an hour before your bedtime to give it enough time to take effect.
Most Frequently Asked Questions
Is it safe to have a banana at night?
Having a banana at night has been a subject of intense debate for as long as I can remember. Some experts said that it is okay to eat a banana at night time, while some are against it. Generally speaking, eating a banana at night is safe and can help promote sleep. However, according to Ayurvedic medicine, it is best to avoid the fruit at night time as it can increase the risk of developing coughs and colds, or increase the symptoms if you already have it.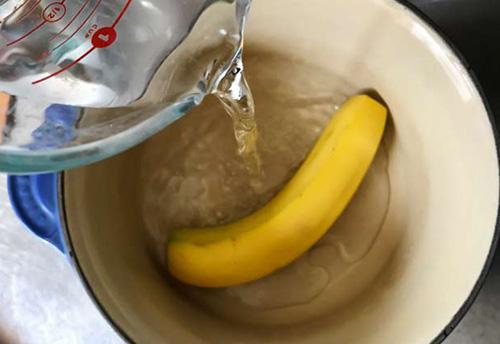 Hence, on a personal note, I tend to make tea instead of eating one whole fruit. I still get the nutrients and the benefits that bananas have to offer for sleep but without the heavy feeling of digesting a whole fruit.
Can I eat banana peel?
Yes, you can! Banana peels are edible and healthy. There are several ways to eat a banana peel. A few eat it raw or blend it with other fruits to make a smoothie. Most people I know, however, prefer to eat banana peels that are cooked. So you can either boil or fry them.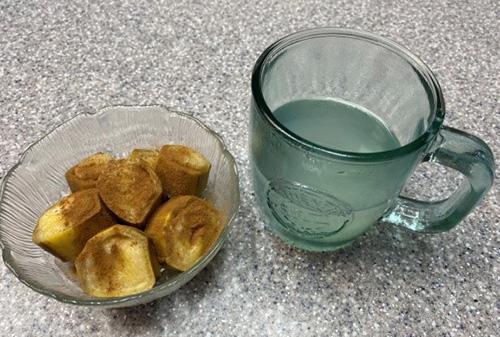 If you hate to chuck out that banana after making the tea and you do not mind eating a banana at night, then you can make a snack from this recipe. Simply cut the banana into pieces, sprinkle some cinnamon and you're in for a delicious treat!
How to properly wash a banana?
Washing a banana (or any fruits) under running water is enough. Some people use mild soap in washing some produce. However, this is not advisable. It is important to wash the fruits and vegetables that we are eating properly. This practice will help reduce microbes and keep us a lot healthier.
A banana tea helps in promoting a good night of sleep. This tea is very easy to make and offers many health benefits. So if you are up and awake, make this simple tea. It'll promote rest and relaxation so that you can get the sleep you deserve after a long tiring day.
You may also like: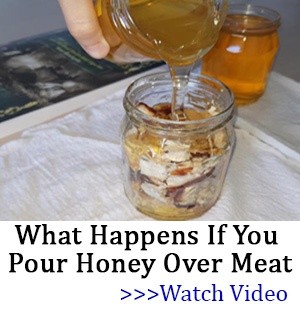 The 6 Best Bedtime Teas To Help You Sleep
Add This "Unusual Nutrient" to Coffee or Tea, to Effortlessly and Fully Empty Your Bowels Every Single Morning (Video)
Soak Your Troubles Away with Homemade Tub Tea