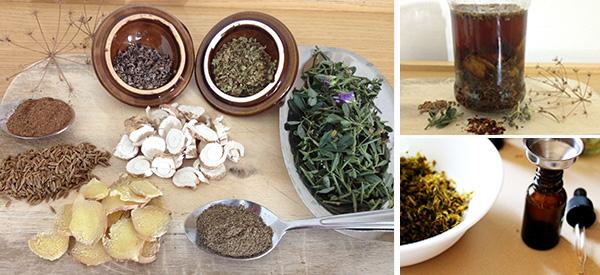 How To Make A Fat-Burning Tincture
Losing weight is grueling. Luckily there's plenty of research into weight loss, and employing a broad range of tactics is often the key to success, and this includes supporting your weight loss plan with herbs and spices.
There are a variety of plants and herbs that assist with weight loss due to their high fiber content, however, there are also some plants and herbs that can actually elevate your metabolism. This can lead to an increase in energy levels and potentially boost fat burning.
Plants associated with weight loss are often warming spices that also aid digestion. Some support the liver and kidneys to remove toxins, while others alter cholesterol and blood sugar levels.
Herbs Recommended For Weight Loss
Below is a list of herbs and spices that you can utilize to make a fat-burning tincture. They are all relatively common plants, that can either be harvested from your garden or easily sourced.
| | |
| --- | --- |
| Ginger | Warming spice that has many health benefits including weight loss. It achieves this by increasing your metabolism, suppressing your appetite, reducing the amount of fat absorbed, and maintaining blood sugar levels. |
| Oregano | Contains compounds that interact with certain genes and proteins to control fat production. |
| Black Pepper | Increases metabolism which helps to suppress the accumulation of fat cells and can help to keep any lost weight off. It also aids digestion, controls your blood sugar level and cholesterol. |
| Cumin seeds | Lower your blood sugar levels and cholesterol. They are full of antioxidants and anti-inflammatory compounds which can also increase your metabolism. |
| Alfalfa | Is high in saponins, which have been found to decrease fat absorption in the body and moderate your appetite. |
| Ginseng root | Keeps your gut flora in the balance as well as accelerating metabolism. It can also change the way fat cells are created and absorbed thanks to the saponins present. |
| Fennel | helps with liver and kidney function to cleanse the body. It achieves this by facilitating mineral and vitamin absorption, which in turn can decrease fat absorption as well. It is a diuretic at higher doses, and the seeds have a higher concentration of medicinal compounds. Not be consumed when pregnant. |
| Cinnamon | Lowers cholesterol, manages blood sugar levels, and increases metabolism. It may also reduce your appetite by slowing down the breakdown of carbohydrates. |
| Paprika or chili flakes | Elevate metabolism and circulation. This can also help to burn fat via oxidation. |
Spices Recommended For Weight Loss
Below you can find a shortlist of some other great herbs and spices that can either be added or substituted in your fat-burning tincture.
| | |
| --- | --- |
| Turmeric | Has the ability to suppress fat production and acts as an anti-inflammatory for the intestinal tract. |
| Cardamon seeds | Increase metabolism to aid digestion. It's also a mild diuretic and reduces bloating. |
| Hawthorn berries | Full of antioxidants and saponins and are a mild diuretic. They have also have been found to reduce cholesterol and blood pressure, as well as aid digestion and increase circulation. |
| Milk thistle | Studies performed on mice showed a significant reduction in body fat despite being fed a fattening diet. It too contains saponins to reduce your appetite and fat absorption. |
Ingredients And Equipment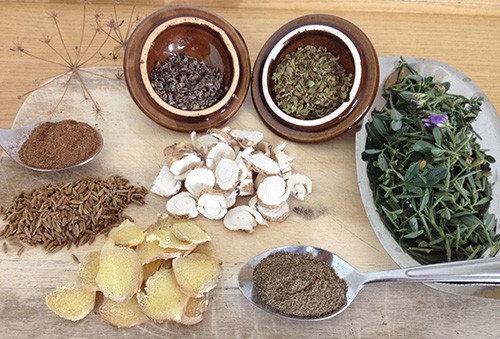 2 tablespoons of sliced ginger

2 tablespoons of sliced ginseng root

1 tablespoon of cumin seeds

1 tablespoon of fennel seeds

1 tablespoon of oregano

¼ cup of chopped alfalfa

1 teaspoon of black pepper

1 teaspoon of chili flakes or paprika

1 teaspoon of cinnamon

200 – 250 ml of high proof alcohol (I'm using 40% vodka). The higher the percentage, the longer the shelf life will be.

A glass jar

Tea strainer or coffee filter paper
How To Make A Fat Burning Tincture
Combine all of the ingredients in a glass jar and shake. Make sure all of the ingredients are covered by the alcohol.

Place in a cool, dark location for at least 2 weeks (such as the fridge) and shake every other day.

When the tincture is ready, strain it with a tea strainer. If you have used ground spices, then strain it through some coffee filter paper.

Label your tincture and store it in the fridge.
Dosage:
There are a few ways that you can take this tincture. It has a warm, spicy taste which can use to spice up your cooking.
You can add a few drops to a cup of coffee or tea.
Or you can use it the traditional way by applying a few drops directly under the tongue and allowing it to sit for a minute before swallowing.
You may also like: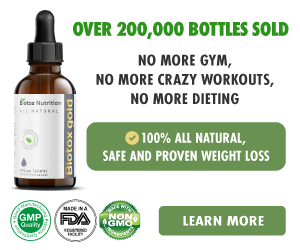 3 Fat Burning Plants You Aren't Eating Right Now
1 Cup Before Bed Shrinks Belly Fat All Night (Video)
What Happens If You Add Cinnamon To Your Honey Jar