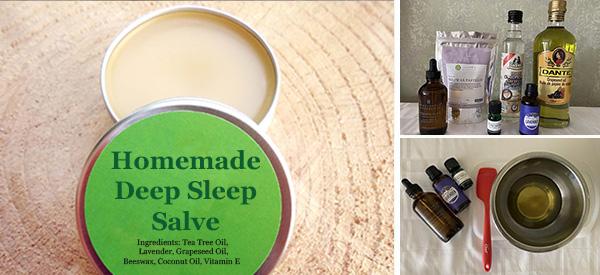 Homemade Deep Sleep Salve
I detest sleepless nights – those nights when you can't help but toss and turn on your bed because sleep just evades you. I have had my fair share of difficulty sleeping for too many reasons. Sometimes, it's because of thinking too much about something that has happened or will happen. Sometimes, it's because of my arthritic pain attacking me. Sometimes, it's because my body just doesn't want to sleep even though it is tired.
There are many possible causes of insomnia that we cannot control. Regardless of what your reason is for those sleepless nights, I know one thing that we share: the tired and grumpy feeling the next day. Lack of sleep does not only affect our physical health but also mentally and emotionally as well. 
The Answer to Sleepless Nights
Due to the fact that I do not want to take medically-prescribed pills, I chose to look at natural alternatives until I came across a recipe for a deep sleep salve made from natural ingredients. At first, I was adamant to try it because of my doubts. However, when I gave it a try for a few nights, I realized it made my sleeping pattern better. I can sleep quite well and easily now.
I will share that sleeping salve recipe with you. It's very quick and easy!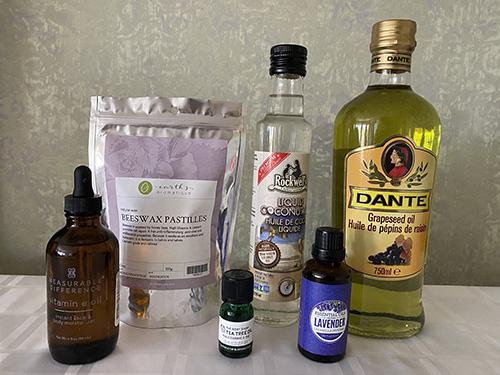 What you need:
2 tbsp coconut oil

2 tbsp grapeseed oil

2 tbsp beeswax pastilles

10 drops tea tree essential oil

20 drops lavender essential oil

5 drops of Vitamin E oil
Steps:
Combine the coconut and grapeseed oil with the beeswax pastilles in a double boiler. If you do not have a double boiler, you can be imaginative and create a make-shift one like what I did. Simply get a saucepan, fill it with half water. Place a heat-proof container like a stainless bowl, a pyrex, or even a mason jar in the middle of the pan. Place all your ingredients on the heatproof container.

Let the beeswax melt in medium-low heat. Make sure that you stir occasionally.

Once the beeswax has been melted, remove from heat. Let it cool.

Add the essential oils and vitamin e oil when the mixture has somewhat cooled down. It is important to note that essential oils lose their effectiveness if exposed to too much heat. Hence, this step is very crucial for your deep sleep salve to work.
Transfer to a container/jar. This recipe creates approximately 20-30ml salve. Label the container/jar with the date.
Why These Ingredients
Coconut oil – coconut oil is one of my miracle oils. I love how it moisturizes and restores damaged skin.

Grapeseed oil – grapeseed is beneficial to the skin's elasticity. It makes the skin softer and it also works well with vitamin E.

Lavender essential oil – lavender essential oil is one of the most popular choices for sleeping. Its aroma proves to be useful for improving sleep quality and relaxation. Hence, it is a good choice for people who have insomnia, anxiety, and even depression.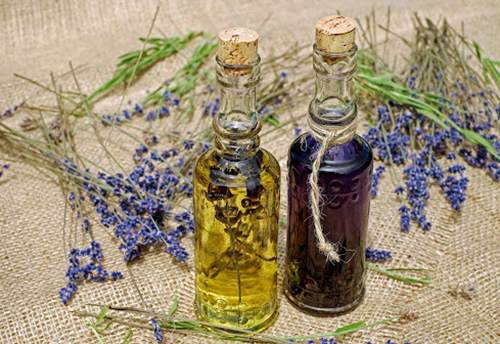 Tea tree essential oil – tea tree essential oil is used often, but seldom for sleeping purposes. The tea tree has a good relaxing effect on our body and mind. It relaxes us and provides a better sleep experience, as well as decreases anxiety and stress.

Vitamin E oil – Vitamin E supports skin health, improves immune function, and is a very effective antioxidant that fights off free radicals. It also helps reduce the damage caused by UV to the skin.
How to Use and Store
To use this amazing deep sleep salve, you can rub it on your soles 30 minutes before sleeping. It works well if you cover it with socks too because absorption is way better with socks on. However, if you do not like to wear socks on hot summer nights, then you can simply rub the salve on your temples and pulse areas before sleeping. Inhaling the scent from the salve before you close your eyes may also make you feel more relaxed and calm. The relaxation and calmness brought about by the smells of lavender and tea tree will help you sleep.
This salve keeps for 6-8 months. However, I recommend using it all up on or before the 6-month period. Store the salve in a dark area at room temperature.
Now that you have this recipe, I hope you'll get enough rest and better sleep at night. Relaxing nights with good sleep will surely make you feel more alive, more energetic, and more enthusiastic about the days to come!
You may also like: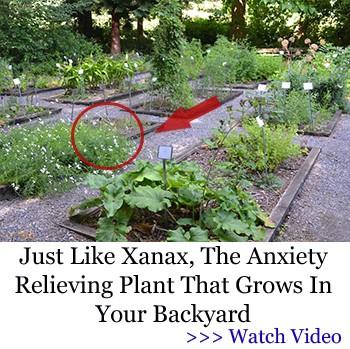 How to Make an Anti-Snoring Juice Before Bed
Soothing Medicinal Herbs for Deep Rest (Learn More)
50 Health Tips Every Person Over 50 Should Know
How to Make Healing Herbal Honey