Rose Petal Salve Recipe
Going all-natural is healthier and better compared to using products made from synthetic chemicals. One of the products that I love to use is a homemade rose petal salve. There are many uses and benefits that one can take from rose petals. Aside from its beauty and the power of making our gardens look amazing, roses have properties that are considered medicinal and powerful when it comes to some conditions.
Benefits of Rose Petal Salve
A rose petal salve can help with different conditions such as:
Scars and stretch marks

Tension and anxiety

Stress

Depression

Skin conditions such as rosacea, eczema, and psoriasis

Age spots and wrinkles

Rough and dry skin

Dry lips

Sun damage
With these amazing benefits, you can be sure that you'll glow as much as rose petals do!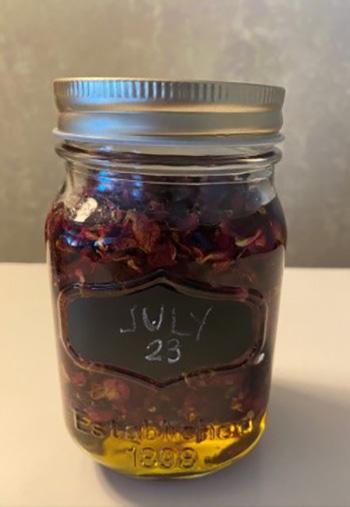 Make a Rose Petal Oil Infusion
Before you can proceed with the salve, you need to make a rose petal oil infusion first. This is an important ingredient for a salve. You get the nutrients and all beneficial properties from the rose through the oil infusion method.
While some already sell rose petal oil, I suggest that you make your own. In this way, you will be able to know the ingredients used as well as ensure that what you're using is organic.
Making an oil infusion is very easy. Hence, you can do it on your own.
What you need:
Dried rose petals

Base oil (choose one: olive oil, jojoba oil, almond oil)

Mason jar with lid

Pot (for fast infusion)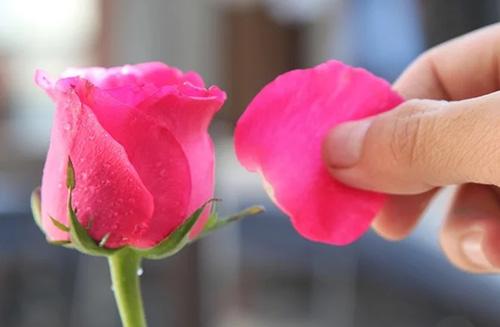 Dry the rose. The first step is to dry rose petals. Gather a sufficient amount of rose petals from your garden and place it in a single layer over a dry screen. Place the screen outside under the sunlight and open air until it is dry enough.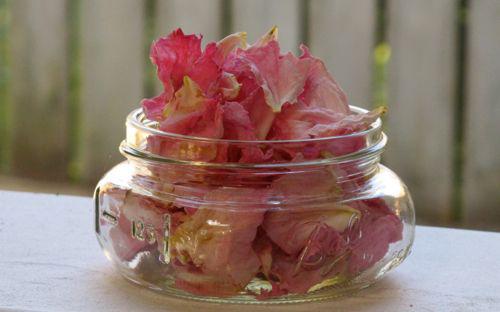 One thing I do not like about this method though is the fact that you are exposing the petals to harsh elements such as dust and pollutants when drying. Hence, I prefer to use a dehydrator. If you do not have a dehydrator, then you can dry it for 10-30 minutes using a conventional oven at 180°.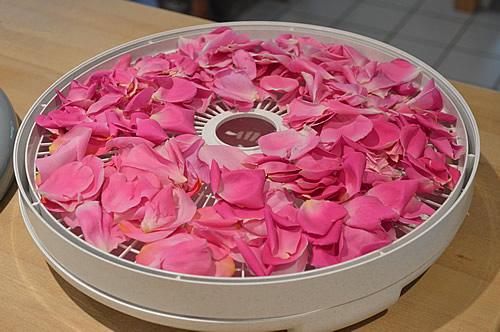 Now if you do not have rose plants in your garden or if it is not enough, then you can always opt to buy ready-made dried rose petals. In doing so, however, make sure that the rose petals you are buying are certified organic.
Once you have your dried rose petals ready, you can start your oil infusion. There are two ways to infuse rose petals: the slow method and the fast method.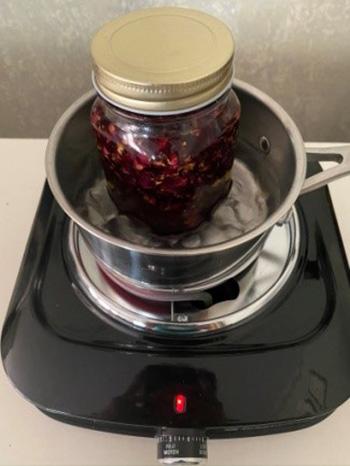 Slow infusion. For the slow infusion, fill 2/3 of the mason jar with dried rose petals. Add enough oil to soak the petals. For my infusion, I personally love to use olive oil because it suits my skin better.
Once the petals are soaked with oil, close the lid and shake. If you are like me who is forgetful, labeling the jar with a date is helpful so that you won't forget when you started the infusion.
Place the infusion in a dark place and leave for 4-8 weeks. Shake the infusion at least once a week to make sure that all petals are soaked all the time. Once you reach your desired time frame, strain the oil. That's your rose petal oil infusion!
Fast Infusion. If you are in a rush, then you can opt to infuse the rose petals using the fast method. Put the jar in a pot filled with water. Boil for 1-2 hours. Strain and keep the oil.
How to Make Rose Petal Salve
What you need:
½ cup rose petal oil

2 tbsp beeswax

20 drops organic rosehip seed oil

5 drops Vitamin e oil or 1 vitamin e soft gel

15-20 drops organic geranium or rose essential oil (optional for fragrance)

Double boiler

Small tin cans or glass jars
Steps:
1)      In a double boiler, mix the infused oil and beeswax. If you do not have a double boiler at home, then you can create your makeshift double boiler. Some people would use a heat-resistant bowl or container placed on top of a pot. For me, I use a mason jar.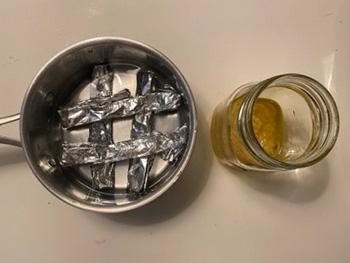 To create a mason jar double boiler, you can put the jar directly on a pot and fill half-way with water. However, I prefer not to put it directly on the pot so that the heat won't be too concentrated. What I do is to cut 4 pieces of aluminum foil. Roll it in a way that it can fit the pot while forming a square.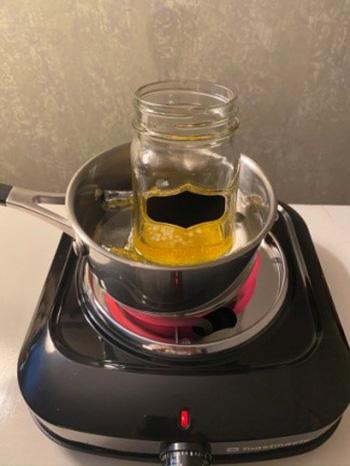 This will serve as the rack for the mason jar. Place the jar on top of your makeshift rack. Fill it with the infused oil and beeswax. You are now ready to add water.
2)   Wait for the beeswax to melt and stir from time to time. Add geranium/rose essential oil halfway through.
3)      Once the beeswax is melted, remove from heat. Let it cool.
4)      Add rosehip seed oil and vitamin e oil once the mixture has cooled down a little. These oils are sensitive to heat. Thus, adding them last is important.
5)      Mix thoroughly and transfer to small tin cans or glass jars. This recipe makes approximately 80ml.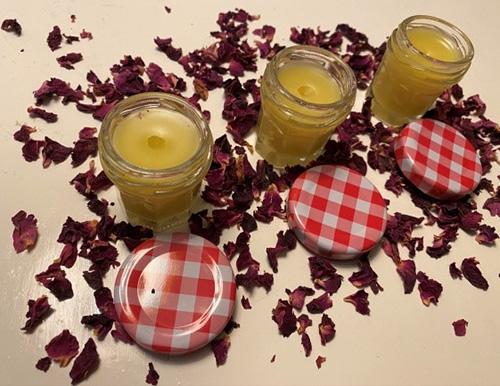 You now have your own homemade rose petal salve! Keep it stored in a dark place.
If stored correctly, your rose petal salve can last for a year. In using the salve, you can use it twice to thrice a day depending on your convenience. Simply clean the affected area before applying. Apply a generous amount and let it stay.
I hope that this rose petal salve recipe will do wonders for you! Natural and homemade salves are cost-effective substitutes for commercially sold ointments and creams. Moreover, these are all organic. Hence, you can be assured that it does not contain any harmful chemicals that might do more harm to your precious skin than heal.
You may also like: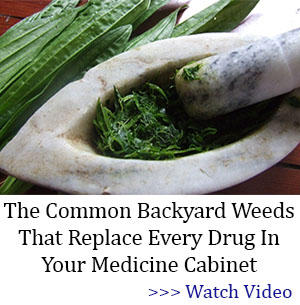 How to Make a Powerful Salve for Joint Pain
10 Plants You Should Never Plant Together (Video)
DIY Cracked Hands and Feet Salve
Natural DIY Neosporin Salve Recipe
How to Make Black Drawing Salve for Boils, Wounds and Tick Bites