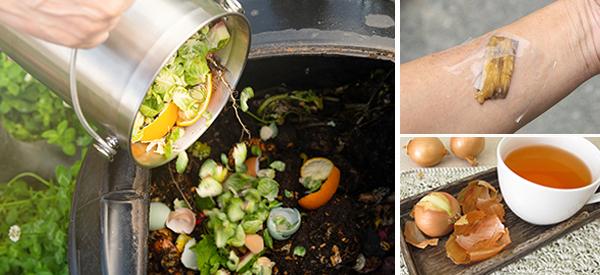 Don't Throw Away Your Peels, Do This Instead!
Once you've peeled a fruit or vegetable, you likely throw the skins and peels away. What if we told you that you're discarding something that could be used to nourish your garden, add flavor to your favorite recipes, or serve as a natural remedy?
It's true: every year, we discard tons of food waste that could have valuable alternate uses. In this blog, we'll review the various things you can do with fruit and vegetable skins, some of which may surprise you.
1. Banana Peels
Delicious and healthy, bananas are high in fiber, potassium, and vitamin C, amongst other nutrients. Once you've enjoyed the fruit, you can use the peel for a  wide variety of purposes that include:
Get Insects Out of Your Garden: If you've got an insect problem, you can solve it by cutting up a couple of banana peels, digging an inch-deep hole at the base of each plant, and putting peels inside. Banana peels contain a high potassium content, which makes them unappealing to pests.
Bug Bite Remedy: If you have an itchy bug bite, rub the inside of a banana peel against the inflamed area for fast, chemical-free relief. Polysaccharides present in the peels will seep into skin cells to quickly stop swelling and inflammation.
Make Your Meat Juicier: Some types of meat, such as skinless chicken, dry out so fast on the grill that they're easy to overcook. Next time you grill, put a banana peel on top of each piece of meat when cooking. It will act as a barrier similar to skin, helping to retain the natural juices of the meat.

Reduce the Appearance of Wrinkles: High in vitamin C and antioxidants, applying a banana peel on your face helps improve the elasticity of your skin and reduces the appearance of wrinkles and fine lines. It also fades away dark spots and makes the skin appear a lot more even and youthful.

Whiten Your Teeth: Rub your freshly brushed teeth with the inner white side of a banana peel for a couple of minutes every day. Banana peels contain salicylic acid and citric acid, which lighten stains on teeth without wearing away the enamel.
Related: What Happens if You Pour Hot Water Over a Banana?
2. Onion Skins
Onions are used in practically all kitchens across the world, so you can imagine how many tons of onion skins are thrown out every day. Before you start adding to the pile, know that these skins are rich in fiber, antioxidants, and key vitamins like A, C, and E. Onion skins are also said to promote heart health, boost immunity, and maintain blood sugar levels.
Although the skin is not edible, the benefits can be reaped by adding it to stock. To extract quercetin and other beneficial plant compounds that onions skins contain, toss a whole onion or two, scales and all, into the pot next time you make soup.
In addition to using them in soup stock, you can: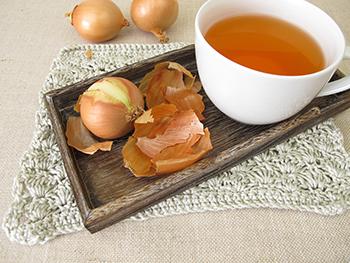 Flavor Your Cooking: Most rice recipes taste even better when you cook the rice with a few onion skins. Once the grains have absorbed all the water, remove the onion peel and season according to the recipe.
Make Onion Skin Tea: To create a tea that can boost the immune system, pour hot water into a cup containing your favorite herbal tea bags and a few onion peels and steep for at least five minutes. Remove the skins before serving.
Natural Dye: Use red onion skins to dye Easter eggs. You can also use brown or red skins to dye fabric, thread, or wool.
Hair Dye: Onion skins also make a great hair dye, turning it a beautiful golden brown. Simply add onion skins to a pot of water and boil for 30-60 minutes. Let cool overnight, then strain and pour over clean hair. Leave in for 30 minutes, then rinse.
3. Lemon Peels
Lemon juice has a multitude of household, personal care, and medicinal uses, and the peels are almost as versatile.
Make a Healthier Tea: When you add freshly-grated lemon zest to your tea, it infuses the beverage with limonene, an antioxidant that can lower your risk of developing chronic diseases like cancer, diabetes, and osteoarthritis.

Clean Dishes: The citric acid in lemon helps clear grease from dishes. If you have a dishwasher, add lemon rinds before turning it on to help remove grease and add shine to your silverware and glasses.
Make an All-Purpose Cleaner: To create an all-purpose household cleaner, add the peels of several lemons to a large jar and fill to the top with distilled white vinegar. After steeping for a few works, remove the peels and use the lemon-scented cleaner to disinfect and degrease your household surfaces.
Whiten Your Teeth: Rub the inner part of the lemon peel on your teeth for a whitening effect. After rubbing for a few minutes, rinse your mouth well with water. Note: citric acid can affect tooth enamel, so use this remedy sparingly.
Tone and Brighten The Skin: The citric acid in lemons lightens blemishes and sweeps away dead skin cells, which means powerful action against blackheads and impurities. This toner softens skin, exfoliates, and brightens at the end of the day.

Keep Your Cats Away From Your Plants: Keep your cats away from your houseplants by adding a few lemon peels in the pots. Citrus isn't dangerous to cats, but they can't stand the smell.
4. Orange Peel
After peeling an orange, you probably throw away the skins without a second thought. However, the peels have more phytonutrients and flavonoids than the flesh of the orange! You can brew a healthy tea, fight the signs of aging, and even lower your cholesterol.
Make Orange Tea: To make a tea that's rich in Vitamin C, add one tablespoon of dried orange peel to a cup of hot water and steep for 10 minutes. Remove the peel and add a natural sweetener like raw honey.
Make a Facial Treatment: Vitamin C can prevent dullness and add a healthy glow to your skin. To make a facial treatment, mix one teaspoon of powdered orange peel (you can make this by drying the peels in the sun for three days and then grinding), one teaspoon of plain yogurt, and 1/2 teaspoon of honey and apply to your face using circular motions. Let it sit for 20 minutes, and then rinse off with warm water.
Create a Natural Bug Repellant: Ants and mosquitos hate orange peels because they contain limonene. To make your own non-chemical bug repellant, sprinkle orange peel powder in areas where you've spotted ants and rub the fresh orange peel on your skin to deter mosquitos.

Make Candied Orange Peel: Candied orange peel makes excellent garnishes on desserts or with chocolate.
Make an Orange Candle: This is a fun project you can make with the kids – an orange peel can be transformed into a candle with nothing more than some kitchen oil and a sharp knife!
Orange Sugar Body Scrub: It exfoliates and moisturizes the skin, promotes healthy skin cells, and is simple to make. Combine cane sugar and dried orange peel and mix well. Pour jojoba oil into the sugar and orange peel mixture. Pour into a mason jar and store in a cool, dry, and dark place until you are ready to use it.
5. Potato Skins
Potato skins not only taste great in soups and certain recipes, but they can also help you cover gray hair, season your cast-iron cookware, and even your skin tone! Instead of throwing them out during meal prep, try using them in the following DIY projects.
Make a Gray Hair Rinse: Potato peels have long been used as a home remedy for graying hair. Peel two large potatoes and simmer the peels in a saucepan full of water for 20 minutes. Let cool completely before using as a rinse after every shampoo.
Depending on your natural hair color, the peels will either highlight or darken your grays, making them easier to hide.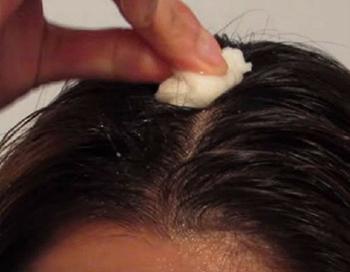 Even Your Skin Tone: If you have an uneven or blotchy skin tone, rub potato peels on the problem area every day to even it out. You can even make a mask of crushed peels to treat acne and dark bags under the eyes: simply crush the peels, apply, and remove after 20 minutes.
Season Cast-Iron Cookware: Many professional chefs use potato peels to season their cast-iron pans. Simply boil the peelings for a few minutes and add them to the pan before you're ready to grease and heat it. Starchy peels cling to any grime or dirt in the pan before building the patina with grease.
Remove Warts: An old folk remedy for plantar warts involves rubbing potato peels (or a slice of raw potato) on the wart or taping it onto the skin using a bandage.


Gluten-Free Flatbread: Potato peels are starchy, and when blended becomes the perfect binding base for flatbread – no wheat flour required.

Manages Blood Pressure: Potato skin or peels also help in keeping your heart functioning properly. If you eat the skin of organic potato then it will help you manage your blood pressure naturally via its minerals – potassium, magnesium & calcium.
Potato Peels for Burns: Potato peels as burn dressing have been a natural home remedy for a long time. To make a potato peel dressing, either apply the peelings directly to the skin and fasten with a cloth bandage, or crush using a mortar and pestle and apply directly to the skin before putting a bandage on top.
Related: Easy Harvest Raised Beds (with Hoop House and Pest Protection) (Video)
6. Carrot Skins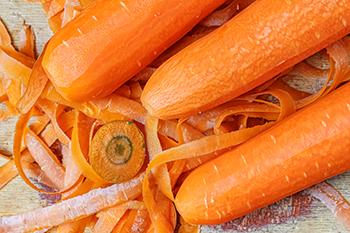 While you can remove your carrot skin if it's very dirty or has been bruised, there's no need to peel your carrots. Carrot skin is just as edible as any other part of the carrot, and removing the skin just means you're removing some of the nutrients
But if you don't want to eat them, carrot skins can be turned into compost or even used to make a fertilizer! After washing the peelings of a single carrot, chop them into tiny pieces or run them through a blender. Then place them in a one-liter container, fill it with water, and seal tightly. Allow to sit for 24 hours in a cool, dry place before filtering out the pieces and applying the liquid to plants.
Most of us are guilty of throwing away food scraps. However, next time you peel a fruit or vegetable, consider whether there is another way you can use the skins. Not only does this reduce waste, but the benefits can be considerable!
You may also like: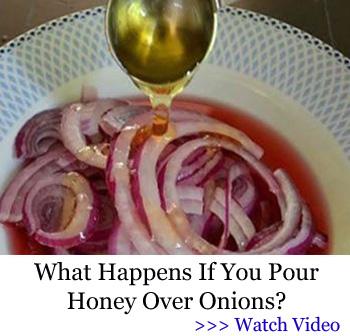 Hot Or Cold Water? How It Can Affect Your Digestion
How To Make Fruit Leather To Add Vitamins to Your Stockpile (Video)
How to Use Avocado Seeds to Lower Blood Pressure and Cholesterol