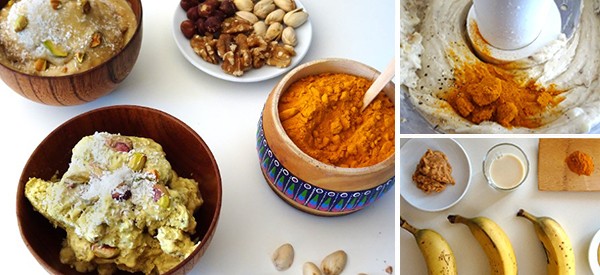 Anti-Inflammatory Turmeric Ice Cream
With summer already here, there is no better way to celebrate than with ice cream. This homemade turmeric ice cream is packed full of goodness, tastes delicious, and you don't need an ice cream machine to make it.
If you haven't used frozen bananas to make ice cream or added them to smoothies before, I highly recommend it. They magically turn creamy as soon as you mix or blend them. It's a much healthier alternative to regular ice cream and you will still enjoy it every bit as much.
Health Benefits Of Turmeric Ice Cream
The main active component in turmeric is curcumin which has many wonderful health benefits, including being anti-inflammatory and a powerful antioxidant.
Some well-known conditions it is known to help prevent and/or treat are:
● Rheumatoid arthritis – by reducing inflammation of the joints.
● Cancer – by reducing the spread of cancerous cells and even killing off those already formed.
● Heart disease – by holding off the development of clogged arteries.
● Type 2 diabetes – it can also play an important role for people at risk of diabetes by managing blood sugar levels.
● Alzheimer's disease – by fighting against oxidative damage and due to its anti-inflammatory properties.
● Depression – it acts as an anti-depressant by boosting dopamine and serotonin levels.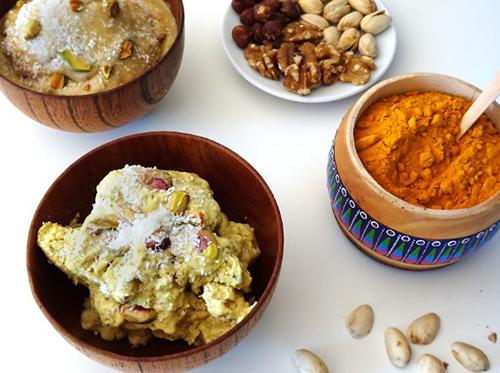 In order to get the most out of curcumin, you should add black pepper so the body can more easily absorb it. I've added a pinch of black pepper, which may sound strange for ice cream, but you won't notice the taste.
The bananas in the recipe also have many beneficial properties because they are rich in nutrients and vitamins such as vitamin C and B6, potassium, magnesium, manganese, and copper. The potassium and magnesium found in them are important for a healthy heart because they can help control blood pressure.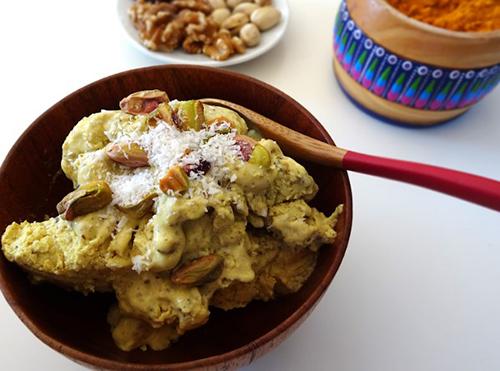 Bananas are also thought to aid in weight loss because they are high in fiber. It helps keep you feeling fuller for longer and by feeling satisfied we generally eating less. A high-fiber diet can also maintain bowel health.
The honey in the recipe also provides some health benefits. Studies have shown that honey can reduce blood pressure due to its antioxidant properties. It can also improve cholesterol by lowering LDL (bad cholesterol) and increasing HDL (good cholesterol) levels.
How To Make Turmeric Ice Cream – 2 Ways
I'm going to show you how to make homemade turmeric ice cream using either bananas as the base or coconut milk. Personally, I prefer to use bananas because it's healthier, lower in calories and fat and the texture is creamier and I like my ice cream nearly melted (depending on how hot the day is)!
They are both fairly simple to make, they just require time in between the steps. If you're wanting to speed up the process in the future, the easiest way is to keep frozen banana chunks in the freezer and you could make soft-serve consistency ice cream in 5 minutes whenever it takes your fancy.
Turmeric Ice Cream With Bananas
This recipe is really flavorsome and simple to make. It's also great because you can use really ripe bananas and save them from spoiling. If you divide it into three portions they will each have 218 calories.
Ingredients:
● 1 tsp turmeric
● 1 pinch of black pepper
● ½ cup plant-based milk (or dairy would work too)
● 2 tbsp honey (you can use less or more depending on how sweet you like it)
● 2 large / 3 small ripe bananas (the riper they are the sweeter it will be)
● 2 tbsp peanut butter (or any nut butter)
Equipment:
● Food processor
● Freezer-friendly container
Method
1) Cut your bananas into small chunks approximately ½ inch thick. Pop them in the freezer overnight or until they're frozen (around 3 hours). Make sure you place them in an airtight container or ziplock bag as soon as you cut them because this will stop them from going brown in the freezer. You can put whole bananas in the freezer but they are a pain to peel when they're so cold.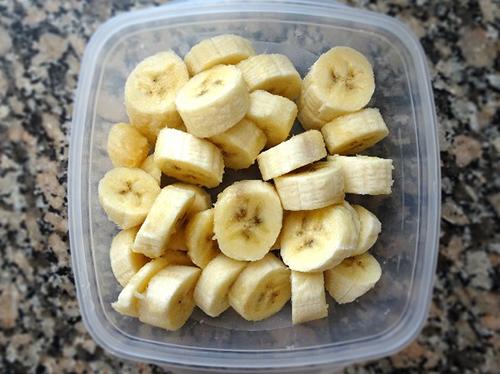 2) When you're ready to make your ice cream take your bananas out and put them into your food processor. If you skip the first step and blend the bananas without freezing you will get a chunky consistency and it won't turn out creamy.
3) Add ½ cup of your preferred milk. Mix on low for about 30 seconds or until you get a creamy consistency and the bananas are fully blended.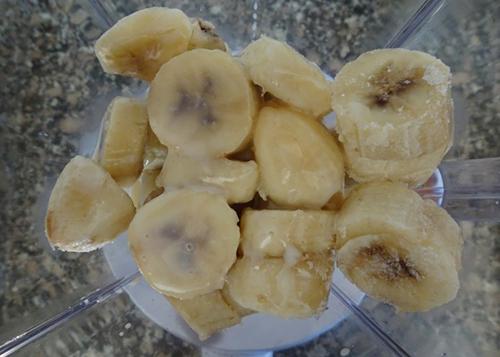 4) Add 1 teaspoon of turmeric powder and a pinch of black pepper.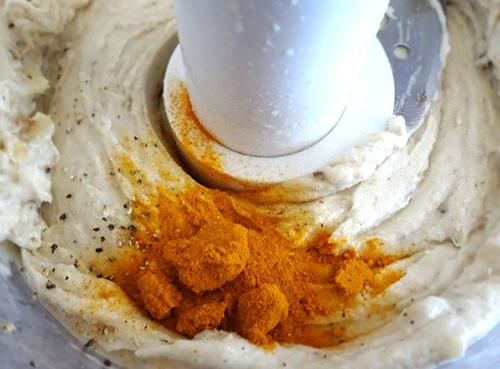 5) Add 2 tablespoons of peanut butter (or nut butter) and 2 tablespoons of honey. I used crunchy peanut butter but you can also use smooth.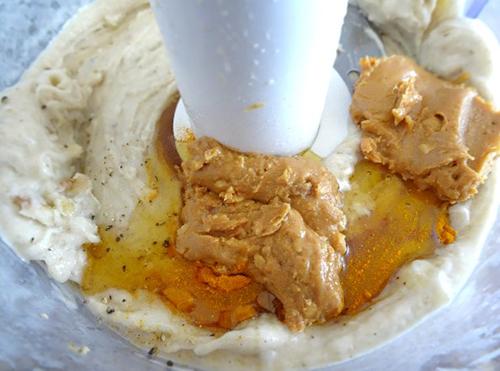 6) Mix everything again on low for 20 seconds or until it looks mixed. You should see that it's a thick consistency but smooth and you can scoop it out with a spoon.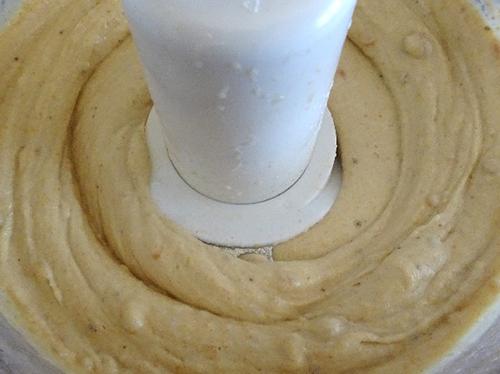 7) You can eat some straight away as it will still be cold but it will be fairly runny at this stage.
8) Pop the mixture into one container or divide it into several portions for later and put it back in the freezer. Depending on what setting your freezer is on it will remain soft for another 2 hours. If it freezes completely just remove the container and it will start to soften in 15 minutes. Leave it out until it's at the consistency you like.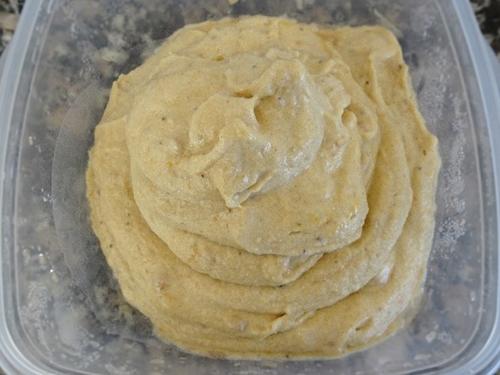 9) Enjoy it as is or sprinkle some toppings on if you like them with your ice cream. You can use nuts, desiccated coconut, or whatever your usual preference is.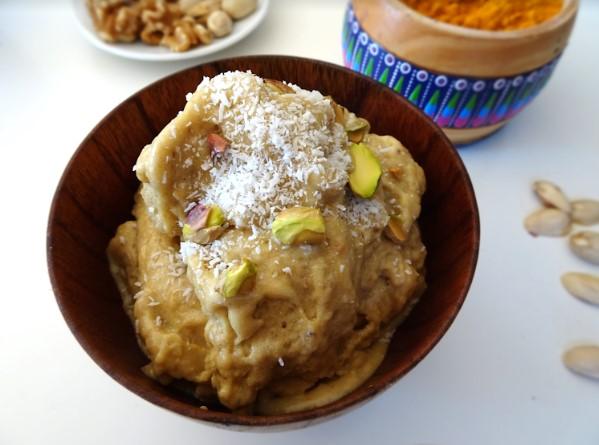 Note: you can leave the honey out completely if you like or substitute it for another sweetener. You can also leave the peanut butter out – this is there for flavor and you will still get creamy ice cream without.
This will keep for up to 6 months in the freezer.
Turmeric Ice Cream With Coconut Milk
This is also simple to make, and has a very rich creamy flavor but will stay hard much longer. If you split it into five portions it will be 230 calories but it has a high-fat content thanks to the coconut milk so it's more indulgent and not a daily staple like the banana version can be.
Having said that, coconut milk contains lauric acid which also has anti-inflammatory properties, like turmeric. The chia seeds in this recipe are very healthy and high in antioxidants, omega-3 fatty acids, fiber, and minerals.
Ingredients:
● 1 tsp turmeric
● 1 pinch of black pepper
● 1 tin coconut milk (14 oz)
● 1 tbsp dried chia seeds
● 1 tsp stevia liquid (mine equals 3 tablespoons of sugar, so adjust as you need or like)
● 2 tbsp peanut butter
Equipment:
● Blender
● Freezer-friendly container
Method:
1) Soak 1 tablespoon of dried chia seeds in the coconut milk for 1 hour, stir then leave soaking for another hour. Or you can leave them to soak overnight if you're planning ahead.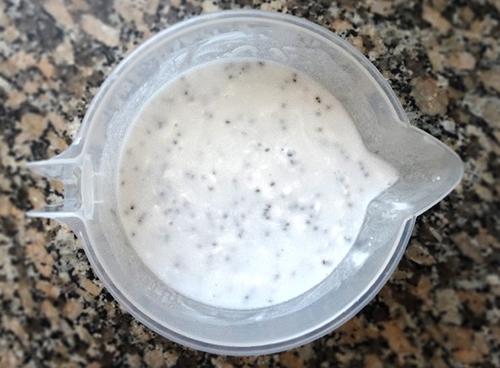 2) Place the coconut milk and chia seeds into your blender.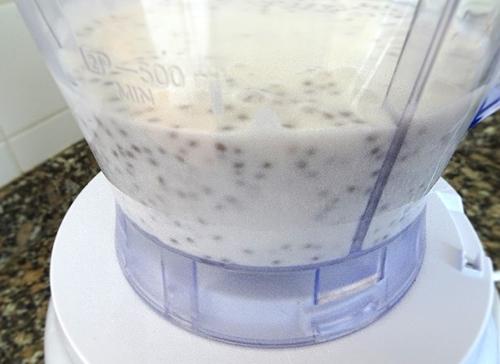 3) Add 1 teaspoon of turmeric and a pinch of black pepper.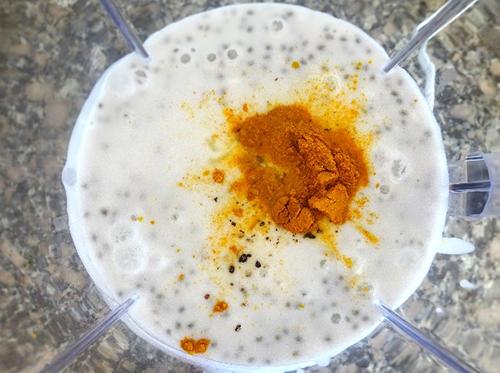 4) Add 1 teaspoon of stevia liquid (or to taste) and 2 tablespoons of peanut butter.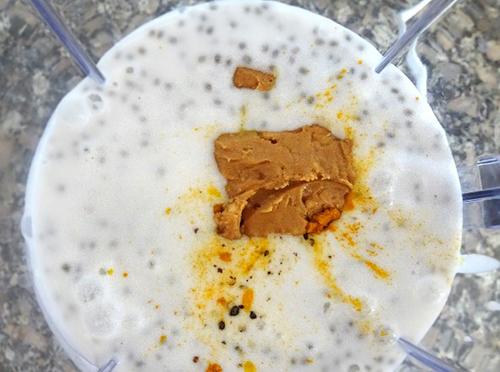 5) Blend for 30 seconds and you'll see it gets creamy.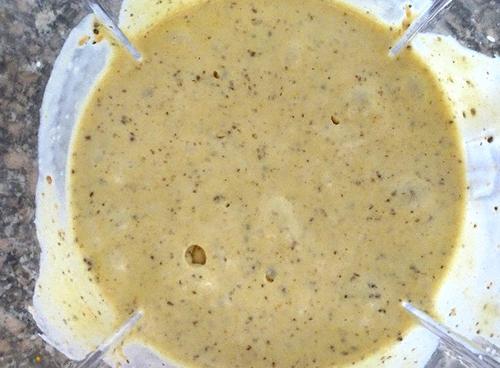 6) Put it into a container or divide it into single portions and put them in the freezer. This will take at least 4 hours to freeze.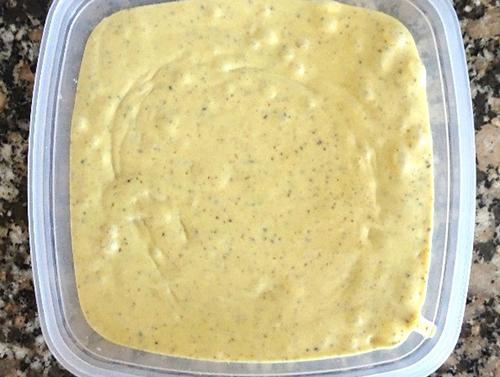 When you're ready to eat it, it will take about 1 hour to soften once you remove it. You can sprinkle nuts or other toppings over as you like.
This will keep for up to 3 months in the freezer.
You may also like: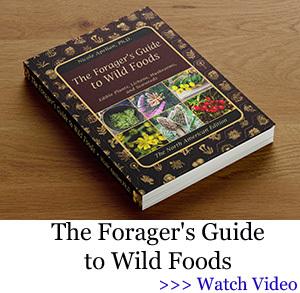 How To Make An Anti Inflammatory Herbal Jar (Pickled Purslane)
1 Cup Before Bed Shrinks Belly Fat All Night (Video)
How To Make Your Own Probiotics