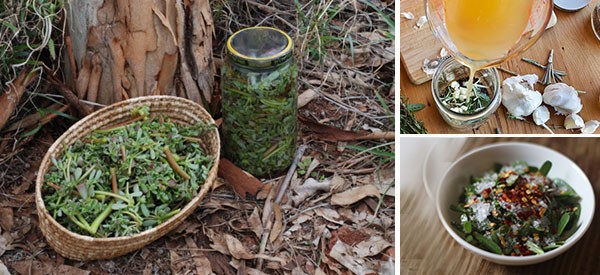 How To Make An Anti Inflammatory Herbal Jar (Pickled Purslane)
Have you ever heard of pigweed? Pigweed, or otherwise known as Purslane and Portulaca Oleracea is a weed with red stems, luscious green leaves, and beautiful yellow flowers.
Purslane is available all over the world from vineyards, fields to roadside cracks. However, this weed is not just a little piece of nature, but it is extremely nutritious and has been used in alternative medicine for many years to treat a variety of health problems including, inflammation.
Similar to other weed-like green vegetables such as watercress and spinach, it can be eaten raw or cooked. Not only does it have a wonderful organic taste that is slightly sour, but it has huge nutritional benefits as it is rich in Vitamin A and C, Magnesium, Manganese, Potassium, Iron, and Calcium. All of which are extremely good for your brain and body so it's worth adding to your diet.
Pickled Purslane
Purslane can improve your diet massively, and what is even better for you, is pickled purslane. You might think it's odd to pickle a weed, but it brings lots of health benefits that you might not know of.
Pickled purslane is used in many countries as herbal medicine as it is an antiseptic, a muscle relaxant, and for anti-inflammatory purposes. It is referred to in Chinese culture as the "vegetable for long life." Not only does it give a long life, according to Chinese culture, but it can last nearly a lifetime too if pickled in a jar.
So now, let me tell you a bit more about this wonderful weed and how to make your very own anti-inflammatory jar of pickled purslane at home, so you can get all of the amazing benefits purslane has to offer.
The health benefits of purslane speak for themselves, here is a breakdown of its nutritional components:
20 kcal

2g protein

3g carbohydrates

65g calcium

2g iron

68g magnesium

494g potassium

1,320g vitamin A

21g vitamin C

13.10g vitamin E
It is common to find purslane in salads, powdered seed, or as an extract in pill form.
It is clear that purslane is high in nutritional benefits but let's take a closer look at what exactly pickled purslane can do for inflammation.
Purslane has two of the key alkaloids, Oleracone and Oleracimine, which are proven to have anti-inflammatory effects.
How to Make an Anti-Inflammatory Herbal Jar 
Pull the plant and roots: To begin you have to pull the whole plant with roots, stem, and leaves. Then, give the whole plant a clean by rinsing it in water to remove all of the excess dirt.
Cut the roots: Now, you have to cut the roots, and rinse the stem and leave again to make sure they are extra clean!
Leave to dry: Once the stem and leaves are washed and there is no dirt, place them on a towel for about an hour so they can dry.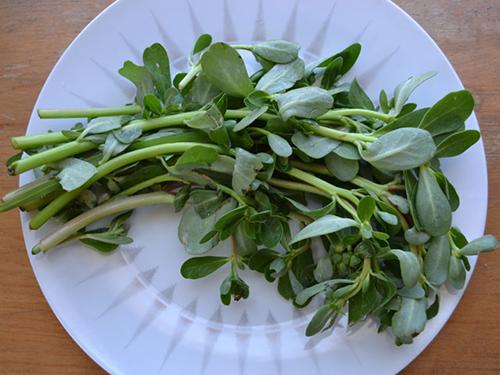 Get your jar ready: To make pickled purslane, you will need a jar where you can store the plant. This can be an old jam jar, or something similar. Once the stem and leaves are dry, you can put them into the jar.
Create the brine: The brine is the fluid that will be added to the purslane. This pickles the plant and gives you all those magical anti-inflammatory benefits.
1 Washed & Rinsed Purslane, Stems & Leaves

1 ½ Cups of Water

1 ½ Cups of Apple Cider Vinegar

1 Tablespoon Pickling Salt

2 Tablespoons Sugar

1 Clove Garlic, peeled
Instructions:
1. Place the garlic clove into the bottom of the jar. Press the purslane onto the garlic.
2. You'll need a saucepan to combine the water, vinegar, pickling salt, and sugar. Do this until it comes to a boil.
3. Pour the brine over the purslane in the jar, making sure to cover all the purslane with the brine.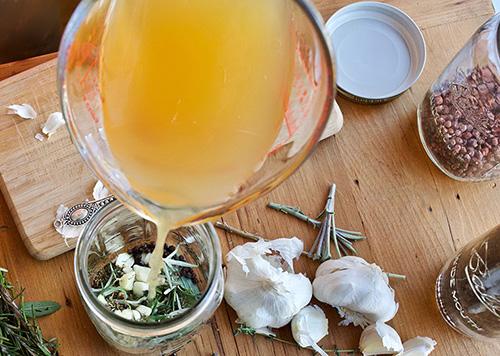 4. Close the jar tightly and place it in the refrigerator for at least 3 days before eating.
5. Leave to sit for at least a week to allow the brine to work its magic.
The great thing about this home remedy is it's easy to make and is a great addition to your healing shelf at home.
To store your pickled purslane you can leave it out of a refrigerator for up to eight months, but if you open it then it must be stored in a refrigerator…
 So just make sure to keep it cool when you decide to use it!
Recipes With Pickled Purslane  
To enjoy eating it you can add it to your meals or simply eat it straight from the jar.
It goes perfectly with meat or fish, or with a simple lunch salad with some vegetables. It depends on what you would prefer, but it goes with lots of different dishes
Here are a few recipe ideas for you to think about:
Quinoa, pea, and pickled purslane

Courgette salad with tomatoes and pickled purslane.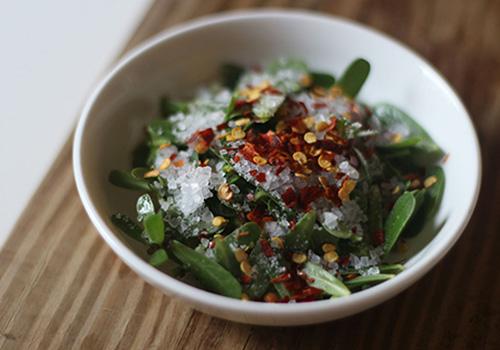 Lunch sandwich with ham, cheese, and pickled purslane.

A potato salad topped with pickled purslane.

Pickled purslane appetizers 

Pickled purslane snack bites.
There are so many options for enjoying this nutritious plant, and if you suffer from inflammation, we hope you will add pickled purslane to your list of home remedies to help.
After all, any little aid to ease pain will make your mind, body, and spirit happy!
You may also like: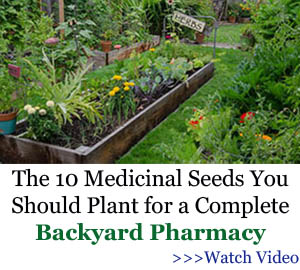 How To Prepare Medicinal Pickled Garlic
How you Can Easily Identify Edible Plants and Use Them as Remedies (Video)
10 Most Powerful "Autoimmune Herbs" (Anti-Inflammatory)
How to Make Healing Herbal Honey
How to Make an Alcohol Extraction with Goldenseal to Fight Inflammation