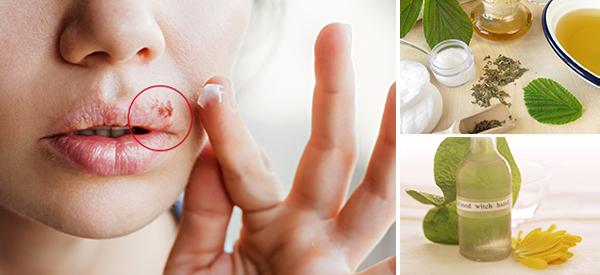 16 Home Remedies for Herpes
Ok, we have all had a cold sore, which always seems to appear at the worst time. It seems that everything you do makes the cold sore hurt and oh boy does it really hurt when the sore cracks open. A cold sore is a group of tiny, painful blisters caused by the herpes simplex virus (HSV). They're also called fever blisters or herpes simplex labialis.
While there are over-the-counter remedies that you can use, you are not limited to these when it comes to treating your cold sore. There are several herbal treatments that can be used but before we jump right into this information, let's do a bit of homework since many of these treatments come from essential oils.
Essential Oils
Essential oils should never be directly applied to the skin but what do you do? The answer is simple and that is to mix the essential oil with a carrier oil. Remember to do a skin patch test before using essential oils. Examples of carrier oil are coconut and jojoba oil. Now before mixing your essential oil with the carrier oil, give the carrier oil a test on your forearm. Let it sit for 24 hours, if you feel no irritation then you can use the oil. On the other hand, if you do find that it burns or itches then you will need to wash it off immediately and explore a different type of carrier oil.
When it comes to "herbs" that treat herpes, there are several. The first ones that I will cover do not require carrier oil.
Aloe Vera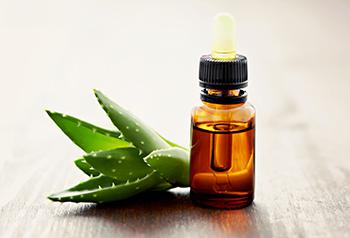 Aloe vera is famous for speeding up the healing of sores and cold sores are no different. This herb is one that can be applied directly to the skin without any problem. Some individuals have found that putting the aloe vera in the fridge to cool is the best way of applying this herb. Why? Well, beyond the healing properties of aloe vera, cold compresses are another form of treatment for cold sores, and cool aloe vera gel allows you to check that box.
Licorice Extract
Licorice extract is both an antiviral and anti-inflammatory. Applying this extract directly on the cold sore will speed up healing and reduce the swelling that goes along with a cold sore.
Echinacea Extract
Echinacea extract is another antiviral that fights both strains of herpes simplex. It is also an anti-inflammatory. When using this extract, simply rub it directly onto the cold sore without diluting it.
Witch Hazel
Witch hazel is a powerful antiviral that can be used directly on the skin or diluted. If you have sensitive skin, you will want to dilute the witch hazel with a carrier oil before applying it to the area.
Tea Tree Oil
Tea tree oil is a very powerful antiviral and has shown that it is useful in the treatment of herpes but this oil needs to be diluted prior to using directly on the skin.
Neem Extract
Neem extract has been shown to have anti-herpes properties but pure neem extract is very strong and will burn the skin if used directly. In doing so, you will need to dilute the neem extract prior to applying it to the skin.
Combined Sage and Rhubarb Extract
Studies on this combination have shown that sage and rhubarb extract together treats herpes as well as a common currently prescribed. But, you will need to dilute these two extracts in a carrier oil.
Mexican Oregano Oil
You may not have heard of this oil but Mexican oregano has carvacrol in it. What is this substance? Well, it is a powerful antiviral that is known to be effective on herpes. Now, when using this oil, do not apply it directly to the skin. Instead, make sure to dilute this oil in a carrier oil.
Greek Sage Oil
Greek sage is an oil that you may also not have heard of but it is also known to be a powerful fighter against the herpes virus. When it comes to using this oil, make sure to use a carrier oil to dilute it before using.
Lemon Balm Extract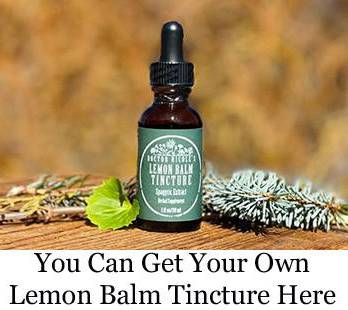 Medicinal extracts of this herb were shown to have significant antiviral activity against HSV-1 and HSV-2 when applied topically. Many use Lemon Balm tincture externally for mouth sores. Additionally, it can be used internally as an antiviral. Lemon balm also soothes the nervous system and reduces stress, which can help to prevent a herpes simplex or shingles outbreak. You can learn more about the additional benefits of lemon balm here.
Chamomile Oil
You may be familiar with chamomile as a wonderful ingredient to add to your cup for an evening brew that will help you sleep but it can also be used as a treatment for herpes. Why you may be wondering. While chamomile is smoothing it is also a strong virus fighter. Now, do not just apply chamomile to the skin. This oil needs to be diluted.
Ginger Essential Oil
This essential oil is a killer and yes I said, killer. Studies have shown that ginger essential oil is a herpes virus killer. As before, do not use this essential oil directly on the skin. Instead, dilute this essential oil in a carrier oil.
Thyme Essential Oil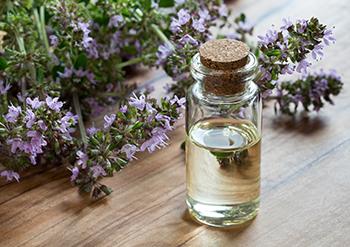 Studies on this essential oil have shown that it has the potential to fight the herpes virus. As with the other essential oils, you will need to dilute them into a carrier oil before using them.
Now you may be wondering how to dilute the essential oil in a carrier oil without some complicated formula. Well, before I get to this keep in mind that it is better to start off weak in the formulation and then work up. As an example, treating your herpes with a 1 percent solution is a much better approach compared to starting with a 5 percent solution and having problems.
Mushrooms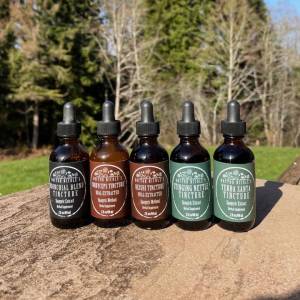 Turkey Tail — An outstanding internal herbal remedy for fighting bacterial and viral infections, turkey tail is highly effective for treating herpes and shingles, especially when combined with reishi mushroom. It is also helpful in treating human papillomavirus (HPV) and cancer. For the highest potency, use dual-extracted tinctures that only utilize the fruiting body of the mushroom, like what is found in the Apothecary.
Reishi — This mushroom is truly a healing wonder. Reishi is antimicrobial, antifungal, anti-bacterial, and antiviral. It regulates the immune system and helps the body to heal. It has been shown to effectively treat HSV-1 and HSV-2, shingles, HIV, and influenza when taken internally. It also is helpful for urinary tract infections. As an adaptogenic herb, it helps you to adapt to stress, thereby reducing the harmful effects on the body and immune system.
Cordyceps — With anti-microbial, anti-bacterial, anti-fungal, and antiprotozoal properties, this unusual-looking mushroom is helpful for a range of viral illnesses — including herpes and shingles. It also improves immune function and reduces the damaging effects of stress. It is an excellent internal remedy for fortifying the system to avoid outbreaks.
Other Home Remedies For Cold Sores
The remedies I have talked about above cost money and time but did you know there are also treatments that you have in your kitchen. Well, you do and the first one consists of warm/cold compresses. Using a warm compress can reduce pain and a cold compress reduces swelling.
The next technique requires one to make a paste out of baking soda or corn starch mixed with water. Apply this mixture with a cotton swab to your cold sores to ease itching and dry out the lesions.
The last technique utilizes a famous antiviral and fragrant herb. Do you have any idea? Well, it is garlic. When using garlic to treat herpes, take one clove of garlic and crush it. Mix the crushed garlic with olive oil and apply to a cold sore. You can reapply this mixture up to three times a day.
You may also like:
Do This Before Going to Bed To Rebuild Your Gums (Video)
The Super Herb That Destroys Candida
3 Home Remedies for Skin Fungus That Actually Work