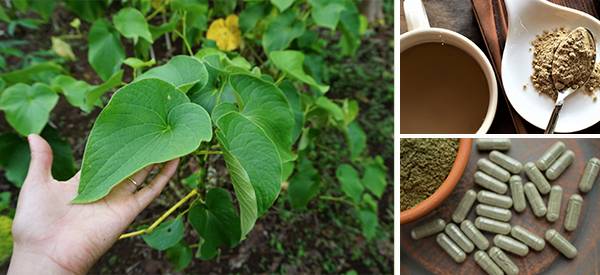 Kava: The Most Powerful Herb To Reduce Stress
With everything that is going on in the world, many of us are experiencing more stress and anxiety in our lives. Stress and anxiety can manifest themselves in different ways, including racing thoughts, the inability to sleep, and even panic attacks. Some days it may feel like there is nothing you can do to calm down.
One really effective herb to help treat anxiety and reduce stress is Kava. 
About Kava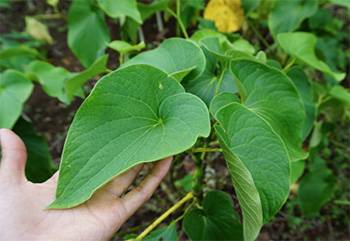 Kava, Piper Methysticum, is a plant native to the Pacific islands. A member of the pepper family, it is a shrub with heart-shaped leaves. It grows to about six feet with roots reaching about two feet below the soil.
It is a tropical plant that requires temperatures between 70-90 degrees Fahrenheit and between 70-90 percent relative humidity.
Kava can not reproduce sexually as even when hand-pollinated the flowers do not produce fruit. Therefore, it is propagated by cuttings. 
Kavalactones
The active compounds in kava are called kavalactones. Kavalactones are responsible for the beneficial effects of kava.
Kava can reduce anxiety, protect the neurons in your brain, and help lessen feelings of pain. The greatest concentrations are found in the roots so it is the root that is used medicinally. Roots should be harvested when the plant is at least four years old, though the noble kava only comes from five-year-old roots.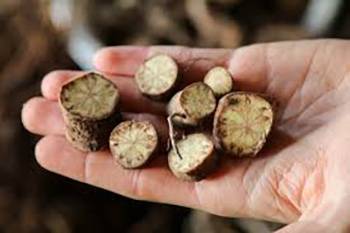 When purchasing kava it is important to check the number of kavalactones in the product. It may be listed either in milligrams or as a percentage.
If it is listed as a percentage you will need to do the math yourself to find out how many milligrams it contains. It is considered safe to consume less than 250 mg daily for several months but long-term use is not recommended.
Kava For Anxiety
Studies have shown that kava can be used as an effective treatment for anxiety and it does not have the same risks of dependencies as antidepressant medications. It can also help with sleeplessness caused by anxiety. It creates a feeling of calmness without affecting mental acuity.
However, kava should be used with caution as it has been linked to liver damage, especially when combined with alcohol or other medications. Kava can be consumed as a tea, tincture, or in capsule form.
Traditional Preparation
Pacific islanders traditionally use kava as a drink in rituals and at social gatherings. It is still a common practice throughout the pacific islands.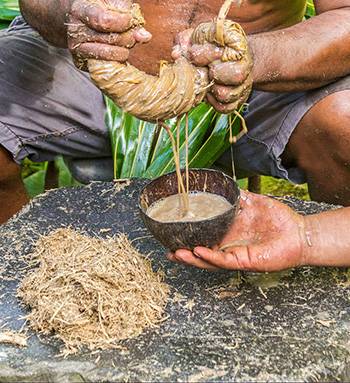 Historically, this was done by chewing the roots and then spitting them out but now kava is generally ground by hand. The ground root is then mixed with warm water and then kneaded for several minutes.
The intent is to emulsify the kavalactones into the water. The kneaded mixture is strained and the resulting liquid is consumed. It creates a relaxed euphoric feeling.
It is possible to buy kava and prepare it at home in a traditional manner. Make sure you are buying your kava from a reputable distributor and that it contains only the roots, no leaves or stems.
Kava Tea
The most common way to consume kava is tea.
Recipe:
Measure out the right amount of kava root. Typically, in kava preparation, a standard serving size for one individual is 2-4 Tablespoons. 

Add the kava root to a strainer cloth and place it into a bowl.

Measure out 8-12oz. of warm water per serving. Vary the amount of water depending on how strong you want your kava root tea to taste.

Next, pour the hot water directly into the bag with the kava powder.

Let the kava steep in the bag in the bowl for 5-10 minutes. 

Twist the top of your kava strainer closed and press out all the air. Knead the kava root in the bag in the water in the bowl. Alternate between kneading the kava and squeezing the bag to strain the liquid into the bowl. 

The water in the bowl will turn a nice milky brown color and begin to look like chocolate milk. After 5-10 minutes of kneading, wring the straining bag tight to remove all liquid.
Or you can simply pour warm water over the teabag and steep. You do want to ensure your tea does not heat above 140 degrees because heat will destroy the kavalactones. You may also want to add coconut milk to your kava tea to help extract the fat-soluble kavalactones.
Kava tea can be easily found with other herbal teas sold for relaxation.
When purchasing kava tea you want to check the number of kavalactones it contains, this will tell you how much tea you can consume per day. Beware of proprietary relaxation blends that contain kava because it is difficult to know for certain the number of kavalactones and regulate your dosage.
However, many people do not like the taste of kava so feel free to make your own blend by adding other pleasant-tasting ingredients to make your tea more palatable. Good choices are cinnamon or ginger.
Within 20 minutes of consuming the tea, you should begin to feel calmer and more relaxed.  
Tincture
The most potent form of kava available is in a liquid form as a tincture.
Recipe:
Mix kava powder/or thin-sliced root in jar jars with 160 proof vodka.

Leave in the fridge for several weeks and shake occasionally.

Strain through a cheesecloth into another mason jar to remove everything except the alcohol and pure kavalactones.

Place in pan or bowl with a large surface area. The alcohol will evaporate leaving behind 100% kavalactones
You now have a pure kavalactone paste that is water-soluble.
You can also purchase kava tinctures ranging in size from two to six ounces. In the tincture, the kavalactones are extracted from the roots using alcohol. This creates a potent liquid that requires no additional preparation once it's made. It is convenient for when you need a quick solution to feelings of anxiety.
Dosage:
Simply place a few drops of tincture beneath your tongue and your body will begin to feel the relaxing effects of the kava almost immediately. However, some people find they do not like the taste of tinctures. In this case, you can simply add the tincture to juice or another liquid to disguise the flavor.  It is important to be careful with tinctures because it is more difficult to know how concentrated they are.
Capsules
Many people do not like the taste of kava. If you are one of those people, you may find you prefer kava in a capsule form.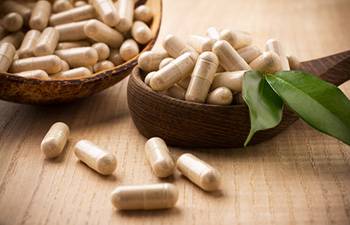 There are two types of capsules available. The first are gelatin capsules that contain ground kava root that has been infused with a powdered kava extract. There are also gel caps available that contain a liquid kava extract. Both are convenient ways to have kava when you are on the go. When purchasing either type of capsule you do want to make sure that you look for a standardized rate of kavalactone extracts to ensure you are getting a quality product.
Whichever way you choose to consume kava it can be a very effective treatment for stress and anxiety. You can unwind at the end of a long day with a cup of kava tea. Or maybe you prefer to use a few drops of tincture to help relax in an anxious situation. Either way, kava is a useful herb to have stocked in your herbal apothecary in these stressful times.
However, in addition to these benefits, the substance can produce a variety of negative and potentially harmful effects as well. 
Warnings And Cautions:
There are multiple safety concerns regarding kava use, including liver failure and cirrhosis of the liver.
Kava can also interact with several other drugs, such as benzodiazepines and anti-depressants. For this reason, it is important to consult a doctor before making the decision to take kava.
You may also like: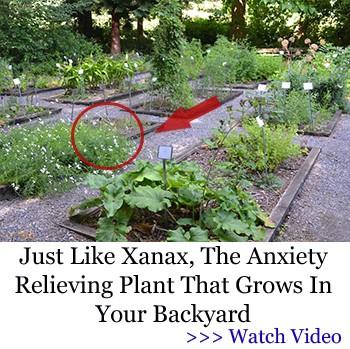 46 Best Teas for Every Ailment
Ask Dr. Nicole: What are the best herbal remedies for anxiety? (Learn More)
Everything You Need to Know About Chicory
Soak Your Troubles Away with Homemade Tub Tea
Vervain: The Medicinal Plant that Should be Part of Your Apothecary