20 Slimming Herbal Teas
Slimming herbal teas are not only easy to add to your diet but they can also attack excess weight in a number of ways. Weight gain is often due to several reasons, not just one.
The top reasons for weight gain include:
Excess stress, which causes high levels of cortisol stress hormone that foster weight gain and erratic eating or overeating 

Fat cell formation, usually from eating a high-fat diet

Sleep deficits, which cause disruption of the body's regenerative hormones and the ability to break down fat

Hormone imbalance, such as lowered estrogen or testosterone levels, or polycystic ovaries

Metabolic disorders, such as metabolic syndrome, diabetes, and pre-diabetes

Diet mistakes, such as eating a processed food diet, a high sugar diet, and a GMO diet laced with pesticides and chemicals. All these disturb blood sugar regulation, which causes a cycle of erratic eating and cravings of foods that are low in nutrients and high in calories.

Inflammation throughout your body, which causes fluid gain
Thus, your choice of slimming herbal teas should be dependent on which of the seven reasons you can contribute to your weight gain.
What Slimming Herbal Teas You Can Use
Below is a list of the slimming herbal teas that can be used when you want to accelerate your weight loss efforts. You won't be using ALL the herbs on the list, but only the ones that you select that are appropriate for YOU. The dosages are included on this list.
1. Green Tea, Black Tea, White Tea, Oolong Tea, and Pu-erh Tea
All these teas are from the tea plant Camellia sinensis. Different types of processing are used for them. White tea is made from buds with new leaves curled up that are plucked off the tea plant and then dried in the sun/shade. It's the least processed.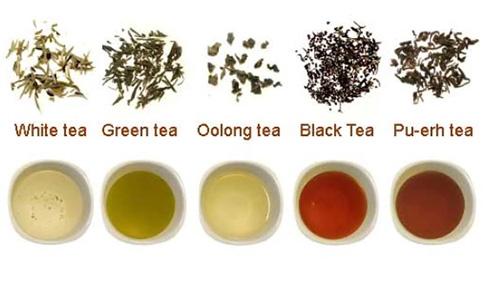 Green tea is made from fresh leaves heated immediately after picking.
Oolong tea is the result of partially oxidizing the leaves by firing them up in a pan.
Black tea is created from full oxidation of the leaves. Pu-erh tea is created by fermenting the leaves.
A cup of any of these teas with one teaspoon herb per cup may be consumed morning and noon daily. Drinking them past 3 to 4 pm may keep you up at night, making it difficult to sleep.
2. Lemon Tea – this tea is made by squeezing the juice of a lemon in the boiling water and adding the rind. The rind contains limonoids that are great for weight loss.
You can drink unlimited amounts of lemon tea daily, day or night.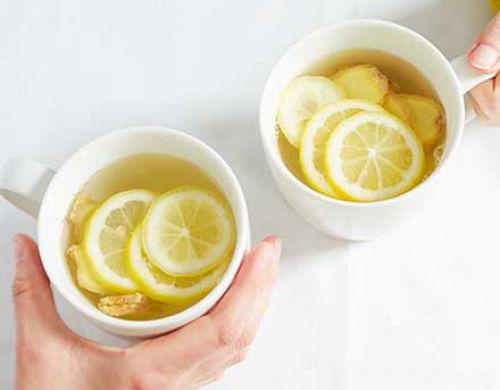 3. Valerian Tea – this tea can be bitter so feel free to add some honey to it. Dosage is one level teaspoon in a cup of boiling water at night before bed only.
4. Ashwagandha Tea – Dosage is one teaspoon loose herb per cup boiling water up to three times a day.
5. Suma Tea – Dosage is one teaspoon loose herb per cup boiling water up to three times a day with meals or in between meals.
6. Chamomile Tea – One teaspoon loose herb per cup of boiling water in the late afternoon and at night before bed.
7. Ginger Tea – you can make your own ginger tea from dicing up ginger root and using about 1 tablespoon per cup of tea. There is no maximum limit for ginger tea, and it may be drunk all day and night.
8. Rooibos Tea – One teaspoon loose herb in a cup of boiling water may be consumed in the morning and at noon daily.
9. Cayenne Tea – If you are sensitive to hot spicy foods, start with another tea and add a few drops of cayenne extract to the cup of tea. A few drops of cayenne extract may be taken several times during the course of the day.
10, Goji Tea – One teaspoon loose herb per cup boiling water up to three times a day is recommended
11. Barberry Tea – One teaspoon of loose herb per cup boiling water may be consumed twice daily after meals.
12. Kava kava Tea – One teaspoon of loose herb per cup boiling water may be consumed before bed daily.
13. Maca Tea – There is no maximum dosage of the herb Maca. In Peru, the natives consume pounds of it each month. Most people will prepare a tea made with 1 teaspoon powdered maca per cup of boiling water once to twice daily.
14. Chaste berry Tea – One teaspoon loose herb per cup of boiling water once daily in the morning is recommended.
14. Matcha Tea – One teaspoon of loose herb per cup of boiling water taken in the morning is recommended per day
16. Fennel Tea – One tablespoon fresh fennel or one teaspoon loose dried herb per cup of boiling water is recommended daily.
17. Cat's Claw Tea – This one is bitter so be sure to add honey and lemon to flavor it. If you purchase powdered herb, use one teaspoon per cup tea. There is no maximum dose but most people don't drink more than two cups daily. There is no limit on the time of day or night when to drink it.
18. Siberian Ginseng Tea – One teaspoon loose herb is recommended per cup of boiling water per day, preferably with meals.
19. Gymnema Sylvestris Tea – One teaspoon dry herb per cup boiling water up to three times daily is recommended.
20. Bitter Melon Tea – One teaspoon loose herb in a cup of boiling water may be consumed at the end of a larger meal twice daily.
Understanding How The Slimming Herbal Teas Really Work
These herbal slimming teas can be organized into the seven different areas to address the proper causes you need to be addressed for weight loss. Researchers have found in their studies that using one slimming tea by itself will only result in a few pounds of weight loss over three months. For most people, this won't be enough to be satisfied with all your efforts. Thus, you'll want to combine your weight loss efforts with exercise, calorie restriction or fasting, and of course, using several herbal slimming teas simultaneously.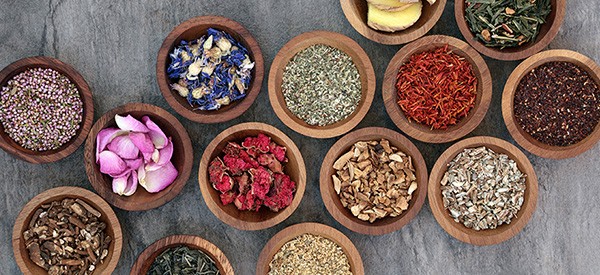 For example, if you feel that your weight is due to excess stress, sleep deficits, and metabolic syndrome, you could choose slimming herbal teas that include herbs that address those issues. You could select four or five different ones and then drink them as needed. In the morning if you feel stressed, sip on the stress buster herb tea, and know that you are initiating slimming action.
If the reason is the water gain due to inflammation, take action by drinking an inflammation-busting tea. And then if you're pondering fat breakdown around dinner time, add a cup of tea that relieves inflammation in the body.
Your efforts for weight loss can extend far beyond diet and the traditional types of thinking about how to lose weight. You simply begin to take weight loss to a whole new level.
Working with these categories, you will be able to appropriately select the herbs for your own slimming herbal tea protocol.
1. Stress Reduction
To reduce stress and the stress hormones too, the herbs Ashwagandha, Siberian Ginseng, and Suma are good choices. Increased stress in the body increases inflammation in the body, which is directly related to obesity. These adaptogenic herbs are also hormone balancers, blood sugar regulators, and inflammation busters.
Kava kava tea and chamomile tea will also help in stress reduction by working directly on the nervous system.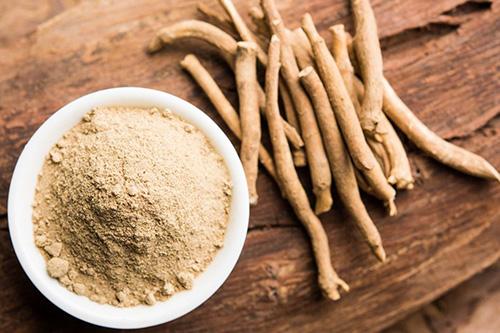 2. Target the Fat Cells
White tea helps your body breakdown fat cells. Oolong tea contains high amounts of polymerized polyphenols that won't let your body absorb 20% of the fat you eat.
The green tea actually changes the expression of fat metabolism genes, turning on your "skinny genes".
Pu-erh fermented tea has been found to shrink the size of fat cells. And the EGCG catechins in Camellia sinensis helped overweight patients lose about three-fourths of an inch and 2.6 pounds over a 90-day period of time.
You can also use matcha tea, as it has a lot more EGCG in it than green tea. That means greater benefits than what you get with simple green tea.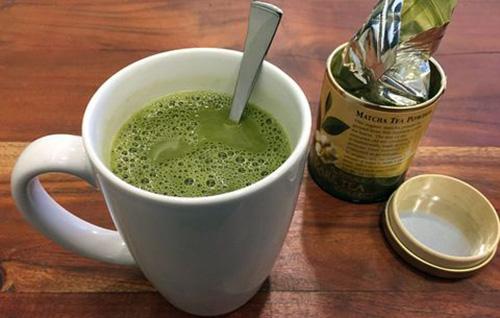 Rooibos tea contains Aspalathin that prevents new fat cells from being made by 22%. It helps you metabolize fat. Forskolin herb is unique because it helps your body boost the production of enzymes that break down fat into free fatty acids that are then burned as fuel. You end up losing weight without losing muscle mass.
Barberry tea works to decrease the number of receptors on the surface of fat cells, thus decreasing absorption. And when you can decrease the absorption of fat, you get fewer calories.
Garcinia cambogia contains a medicinal ingredient called hydroxycitric acid. It blocks an enzyme that synthesizes fat in your body. There's an added benefit with Garcinia herbal slimming tea – that it raises your serotonin levels. Higher serotonin levels reduce your hunger while simultaneously making you feel a lot calmer.
3. Sleep Deficits Worked Out
Chamomile tea reduces depression and allows you to get a good night of sleep. During sleep, the fat-burning hormones can be turned on. Valerian herb acts as a mild sedative and improves 30% of those who received valerian improved quality of sleep.
Kava kava is an herb that can work quickly and is only needed in small amounts. It's best to use it with other herbs to help you sleep better.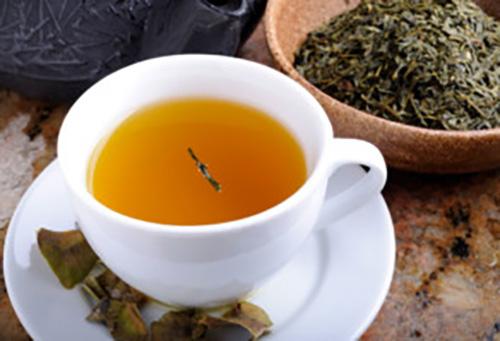 4. Hormone Balance
Improving your estrogen levels if you are in menopause, and improving your testosterone levels if you're male can make a big difference in what you see on the scale. Maca and chaste berry are good for addressing hormonal balance and could be your slimming herbal teas.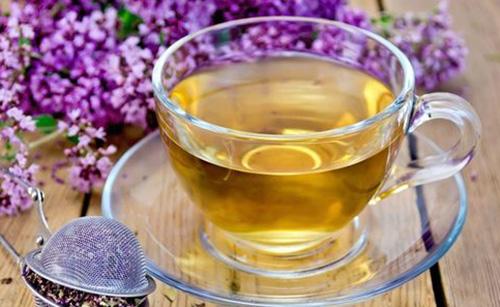 5. Metabolic Balance
For metabolic balance, you need something that will boost the metabolic rate. Limonene is a component of citrus fruit rinds that acts as a diuretic plus eases metabolic disorders. Thus, lemon tea could be good for you if this is your issue.
A part of metabolic balance is thermogenics. This is where an herb will speed up metabolism Yerba mate, white tea, goji (Lycium barbarum), barberry, cayenne, and kola nut will increase metabolism 3 to 10%.
Metabolic balance also includes blood sugar control. Herbs such as Gymnema Sylvestris, Banaba, and Bitter melon could be your choices if metabolic balance is something you want to address.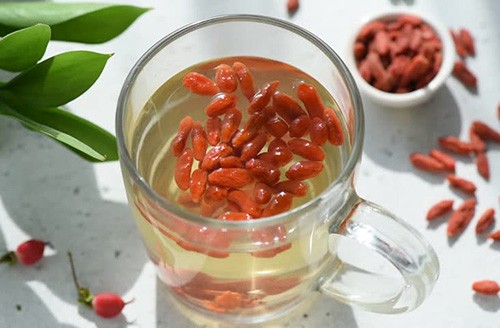 6. Diet and Cravings
Green tea Impacts the body's hunger and appetite-regulating hormone, ghrelin helping you handle appetite fluctuations during dieting.
Garcinia cambogia is an herbal slimming tea that raises your serotonin levels. Higher serotonin levels reduce your hunger cravings while simultaneously making you feel a lot calmer.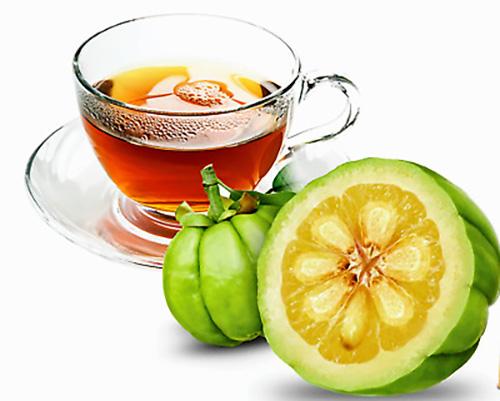 7. Inflammation
Inflammation shows up in the body as puffiness under the eyes, swollen ankles, and extra fluid in the body tissues throughout the body. There are many ways to deal with inflammation but two ways are to drink ginger tea and fennel tea.
Another way is to clean out the colon with a senna tea. Senna works directly on the colon, moving out old waste matter that is sitting there causing toxins to overflow into the body. This overflow creates inflammation.  Meanwhile, ginger and fennel fight gas in the GI tract that can act as a blockage, causing a backup of waste matter.
Cat's claw herb tea will also help decrease inflammation in the body.
You may also like: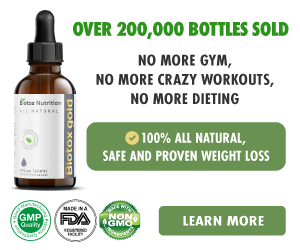 3 Fat Burning Plants You Aren't Eating Right Now
Erratic Blood Sugar? Never Eat This Veggie (Video)
How to Make A Weight Loss Tonic
50 Essential Uses of Apple Cider Vinegar
10 Teas That should Always be In Your Cupboard