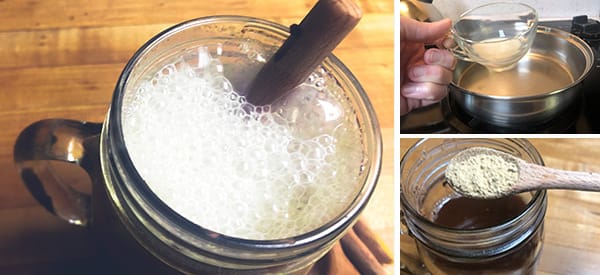 Homemade Herbal Elixir for Fatty Liver
If anything can illuminate the need for changes in health and lifestyle habits, a fatty liver diagnosis can. Learning that one of your organs isn't functioning well can be felt in the pit of your stomach. It's devastating. But the thing many people don't realize is that this condition is reversible.
Today, I will show you how to make a liver-supporting herbal elixir latte that's not only therapeutic but flavorful too!
Now, there are different kinds of fatty liver disease. So first, let's look at fatty liver a little closer. Then, hopefully, you can understand all the how's and why's of this herbal elixir.
What is A Fatty Liver?
Fatty liver is the most common liver disease in the US and is growing in ferocity—affecting one-fourth of the population.  Fatty Liver Disease (FLD) can be described as an accumulation of fat particles within the liver, and there are a couple of different types.
Alcoholic Fatty Liver Disease (AFLD) stems from repeated alcohol consumption that damages your liver over time.
Non-Alcoholic Fatty Liver Disease (NAFLD) results from a combination of things like poor dietary choices.
Other factors thought to contribute to NAFLD are:
Obesity
Metabolic syndrome
Thyroid issues
Certain medications
Genetic factors
When let go, both kinds of FLD can cause excessive inflammation in the liver and scarring, known as cirrhosis, and even lead to liver failure.
Once the liver reaches the later stages of impairment, reversing it can be difficult. Also, suppose you acquire alcohol-associated cirrhosis or alcoholic hepatitis but decide to continue drinking. In that case, no liver-loving elixir or fatty liver cure (or any other procedure) can shield you from liver failure. I guess it's the same for NAFLD. If you continue to do the things that damage your liver, it won't heal. It's common sense, really.
For this article, I will refer to both AFLD and NAFLD as FLD.
Fatty Liver Symptoms
FLD doesn't usually have many symptoms in its simpler stages—often classified as a "silent killer." Some people can experience pain, discomfort in the upper right abdomen, or fatigue.
Other non-specific symptoms can be:
Weakness
Loss of appetite
Nausea and vomiting
Strong urine
Yellowing of the eyes (in more advanced stages)
Hyperglycemia
Is Fatty Liver Reversal Possible?
Fatty Liver reversal is possible if you make changes while it's still in the early stages. So besides making a delicious cup of liver elixir latte (recipe below) as part of your everyday routine, there are a couple of other things you can do to help speed up fatty liver recovery time.
Eat healthy – eating healthy foods and reducing the amount of junk food is one of the most important steps to reversing fatty liver disease. You should avoid inflammatory foods like processed grains, added sugars, and saturated fats. Instead, consume foods high in antioxidants, vitamins, minerals, complex carbohydrates, healthy fats, fiber, and lots of amino acids.
Exercise regularly – not only does exercise help you burn off the fat that can be contributing to FLD. It also increases metabolism and helps increase "good" cholesterol levels and reduce your triglyceride levels and "bad" cholesterol. In addition, exercise also helps control other conditions associated with FLD, such as type 2 diabetes.
Drinking lots of water is also really important because the liver needs a good amount of water to function correctly.
Now, let's check out the ingredients you will use for your herbal elixir latte.
Natural Remedies for Fatty Liver
Coffee 
The polyphenols, caffeine, and vitamin E in coffee help to soften the liver hardened by the fat and slow the progression of fatty liver disease.  They can also offset a high-fat diet and help reduce liver scarring.
Cacao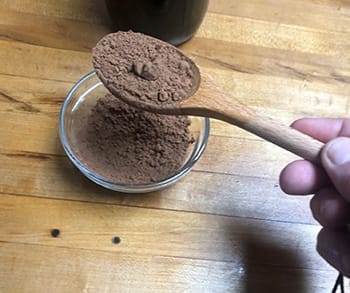 Cacao contains the disease-reversing and anti-aging antioxidant known as Resveratrol. Resveratrol can help diminish the storage of fat cells in the liver and slow the progression of FLD. In addition, it can reduce oxidative stress and improve glucose and insulin management. Lastly, this potent antioxidant is well known for its anti-inflammatory effects—lending to its ability to switch off and even possibly… prevent fatty liver.
Milk Thistle Extract 
Milk thistle has been a popular liver herb for a hot minute. It contains a bioflavonoid known as silymarin, which has antioxidant, antifibrotic, and anti-inflammatory properties that can help repair and protect a fatty liver. Milk thistle can help the liver restore cells damaged by alcohol and other toxins and protect them from further damage, all while reducing inflammation.
Liquid Digestive Bitters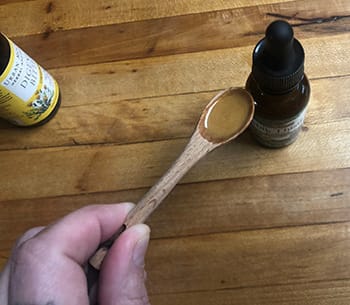 Bitters are a go-to for most herbalists when dealing with the liver.  They help detoxify the liver and improve metabolic processes.  Bitters help to metabolize fats and sugars and even assist the liver and gallbladder in enzyme production.  As antioxidant-rich herbs, bitters can also help reduce inflammation and initiate the body's repair processes.
Powdered Ginger
Ginger is actually also bitter (so is milk thistle), but it has liver-supporting attributes on its own. For example, ginger alone can help significantly decrease inflammatory markers, improve overall liver function, and reduce fat cells in the liver. AND… ginger is fantastic for helping to control appetite!
Cayenne Pepper 
It's really the Capsaicin we're after here, which is found in different hot peppers. Capsaicin was shown to decrease visceral and liver fat in mice with fatty liver disease. It's also another powerful antioxidant that can help stop the progression of the disease and initiate the body's repair processes. In addition, it positively influences fat lipid levels and can even significantly lower abdominal wall fat.
Turmeric
Turmeric is somewhat of a magic ingredient.  There are two very powerful compounds found in turmeric that you will be utilizing in this liver elixir.  One is called curcumin and the other is called berberine.
Berberine has been shown to significantly reduce liver fat content and body weight in people with NAFLD. It's also able to improve the metabolic profile of fat and sugar. Curcumin is a natural polyphenol that can significantly reduce liver fat content, body mass index, serum levels, total cholesterol, LDL, triglycerides, and glucose. It's also a very mild and well-tolerated substance.
Herbal Elixir For Fatty Liver
Ingredients
12 oz. coffee
1 tablespoon cacao
6 oz. dairy-free or raw milk
10 drops milk thistle extract
10 drops liquid digestive bitters (dandelion root, burdock root, yellow dock, gentian, or a combination of any of these extracts)
1/8 teaspoon powdered ginger
a pinch of cayenne pepper
1/8 teaspoon turmeric
a pinch of black pepper
2 tablespoons of honey
Let's put it all together!
Directions
Measure out your milk and pour it into a small saucepan.  Don't heat it until you are ready to use it though because it only takes a few seconds.
Brew your coffee into an 18–20-ounce cup.
Add the herbal extracts, cacao, turmeric, ginger, cayenne pepper, and honey.
Warm your milk on the stovetop for about 20-30 seconds.  Once it's slightly warm, dump it in a metal mixing bowl. Whisk until frothy.
Pour the foam onto the top of your latte.  Don't mix it in too much.  It looks way cooler sitting on top of the mug. Enjoy!
---
Warnings and Cautions
This herbal elixir has some pretty useful stuff in it. However, children, pregnant and nursing women, and people with low blood pressure should use caution with herbs like milk thistle. Always consult with an herbalist or naturopath before consuming any herbs. Other than that, enjoy your healthy and happy liver!
You may also like: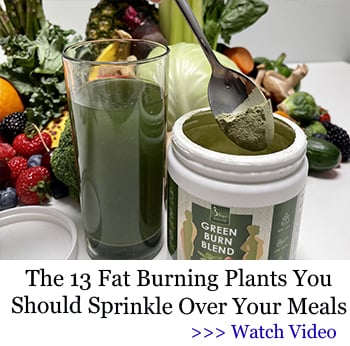 Beetroot Tea for Inflammation and Liver Damage
This Common Backyard Weed Tackles Spike Proteins, Liver Troubles, and More! (Video)
3 Warning Signs That You Have a Fatty Liver
How to Make The Most Powerful Detox Drink at Home