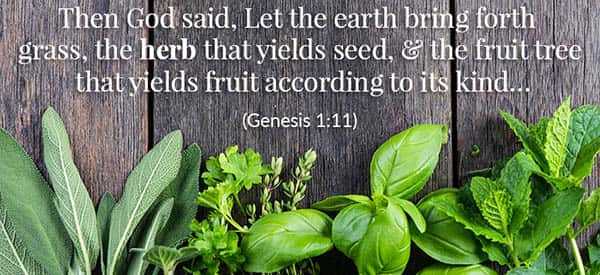 God's Cures: 10 Remedies from the Bible
Many plants mentioned in the Bible are still being used to help us today. While they were originally thought to be folk remedies, a lot of them are now being researched and found to contain a lot of properties that are beneficial to us in a variety of different ways.
Most of them are herbs and spices that now flavor our tea, but some are thought to be nothing but weeds by the majority of the population, and their health benefits are often overlooked.
Bitter Herbs
"That same night they are to eat the meat roasted over the fire, along with bitter herbs, and bread made without yeast" (Exodus 12:8).
Bitter Herbs doesn't refer to only one plant. Instead, it describes a collection of herbs such as: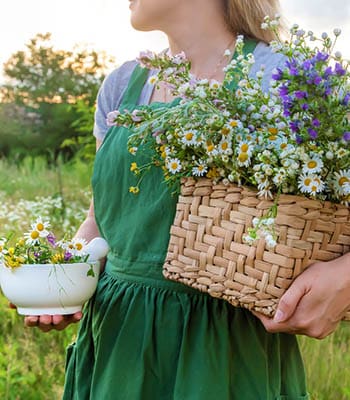 Horehound
Tansy
Horseradish
Endive
Parsley
Wormwood
Gentian
Chamomile
Peppermint
Dandelion
Milk Thistle
Goldenseal
Despite being a wide variety of different herbs, they are all thought to be beneficial to the gut. Specifically, they help with digestion. They promote digestive secretions and increase the circulation of blood in the organs. Some research has shown that they also help remove toxins from your liver and regulate blood sugar and insulin as well.
You can use most bitter herbs, such as chamomile and peppermint, in teas, However, some of them, like dandelion, parsley, horseradish, and endives, can be used in salads or in various dishes.
Sometimes, the bitterness of the food is a little too strong. In that case, tinctures are often the best option. You can either buy tinctures or make your own and take a few drops before a meal.
Hyssop

"Against you, you only, have I sinned and done what is evil in your sight, so that you may be justified in your words and blameless in your judgment…. Purge me with hyssop, and I shall be clean; wash me, and I shall be whiter than snow" (Psalm 51:4).
Hyssop, Hyssopus officinalis, is said to help with many ailments, such as cataracts, strokes, and heart disease. It can also help reduce the symptoms of asthma and colds and reduce the risk of ulcers.
Like bitter herbs, hyssop isn't one plant. It refers to a variety of different plants, including capers, anise hyssop, and hedge hyssop. The true hyssop is known as Hyssopus officinalis and it is a member of the mint family. While not widely known on its own, it is used in a lot of perfumes, spices, and drinks.
The best way to use this herb is to drink it as tea. It smells and tastes slightly minty. Hyssop is full of flavonoids, antioxidants, and nutrients that all help the body.
Mint

"But woe unto you, Pharisees! for ye tithe mint and rue and all manner of herbs, and pass over judgment and the love of God: these ought ye to have done, and not to leave the other undone" (Luke 11:42).
Mint, Mentha, can be used to flavor your food, mixed with a tasty cocktail, or drunk as tea. It freshens your breath, improves brain health, helps with IBS, and supports digestion. There are many different kinds of mint out there, including spearmint, peppermint, and winter mint.
Some culinary uses for Mint include: bean salad, meals with lamb, lemonade, squash soup or chocolate desserts.
Coriander

"And the house of Israel called the name thereof Manna: and it was like coriander seed, white; and the taste of it was like wafers made with honey" (Exodus 16:31).
Coriander, Coriandrum sativum, is full of health benefits. They have lots of antioxidants that reduce the free radicals in your body that lead to signs of aging and even some cancers. It also can help reduce the chances of heart disease and inflammation and helps your body produce and regulate blood glucose.
Coriander has both seeds and leaves that are edible. In certain parts of the world, like the United States, the leaves and stems of coriander are also known as cilantro. This is an herb that is delicious in many meals, and you can add it to almost any dish easily. There are also essential oils that have cilantro oils in them.
You can also use coriander in your chili, rice, meatballs, black beans, salsa, soups or chicken dishes.
Dill

"Doth he not, when he hath levelled the face thereof, cast abroad dill, and scatter cummin, and set the wheat in rows, and the barley in an appointed place, and the rye in its border" (Isaiah 28:25).
Dill, Anethum graveolens, is a unique and beneficial herb. It helps with anything from bone health and diabetes to excess gas and insomnia. For women, it can help to stimulate menstruation so that everything remains on track. Like many other herbs, it is rich in antioxidants.
Dill is often used as garnish for soups and veggies, or to add flavor to meat, potatoes, sauces, dressings and more.
Myrtle

"Instead of the thorn shall come up the fir tree, and instead of the brier shall come up the myrtle tree: and it shall be to the LORD for a name, for an everlasting sign that shall not be cut off" (Isaiah 55:13).
Myrtle, Myrtus communis, is a great plant to use if you want to improve your skin. It can clear up acne and is full of antioxidants. You can use it on your skin in oil form, or ingest it to aid your health from the inside out. It can also improve hormones and boost the immune system. Some studies even suggest it can help the brain, the kidneys, the heart, and help manage diabetes.
The plant contains salicylic acid, which is related to aspirin and is an expectorant to help get rid of mucus, so it is very beneficial for colds, flu, and seasonal allergies.
In the form of essential oils, they should be used in very small quantities – the high concentration of salicylic acid in this state can be hazardous. However, as an herb, there aren't many limits. Myrtle is often used in Italian cooking. The herb itself can be used similarly to bay leaves, for flavoring soups, rice, and stews. The berries can be eaten in jams and used in meat dishes.
Rue

"But woe unto you, Pharisees! for ye tithe mint and rue and all manner of herbs, and pass over judgment and the love of God: these ought ye to have done, and not to leave the other undone" (Luke 11:42).
Rue, Ruta graveolens, is another multi-purpose plant. It can help the skin; you can make a tonic or use it in facial steams to reduce signs of aging and inflammation. It also has antimicrobial properties that help keep your skin clean and clear.
Rue can also aid with fungal infections, calm the nerves, support cardiovascular health, reduce arthritis inflammation, keep away bugs, and more
Teas and infusions are the most common ways to use rue.
Garlic

"We remember the free fish we ate in Egypt, along with the cucumbers, melons, leeks, onions, and garlic" (Numbers 11:5).
Any savory dish can benefit from garlic. It adds a delicious flavor to soups, pasta, salads, and more. We even add it to our eggs in the morning. And of course, we all know about garlic bread. But did you know there are health benefits to garlic as well?
Garlic, Allium sativum, can help prevent colds and flu. Additionally, when you do get a cold or flu, it can dramatically reduce the number of days you are sick. Studies show that the period can be reduced by up to 70%. It can also help reduce blood pressure and improve cholesterol levels, which can lower the risk of heart disease.
Some studies even say it can help to prevent Alzheimer's and dementia. Some athletes use garlic supplements as well to help enhance performance and reduce the heavy metals in their bodies.
Related: The 10-Plant Army That Will Guard You In The Darkest Times (Video)
Cumin

"When he has leveled its surface, does he not then scatter black cumin and sow cumin? He plants wheat in rows and barley in plots, with spelt as their border" (Isaiah 28:15).
Cumin, Cuminum cyminum, is another spice that is used in a lot of meals. It may not be quite as prominent as garlic, but it is close. You can use it to flavor rice and make Raita. It is found naturally in Egypt and the Middle East but is now used in India, North Africa, China, Mexico, and South America.
In addition to providing warmth and boost of flavor to many dishes, it has health benefits. Some of the benefits include:
Helps treat diarrhea
Aids in weight loss
Fights bacteria and parasites
Has anti-inflammatory and antioxidant properties
Lowers cholesterol
Controls blood sugar
Reduces IBS symptoms
Boosts focus and memory
Anticancer properties
Saffron

"Spikenard and saffron; calamus and cinnamon, with all trees of frankincense; myrrh and aloes, with all the chief spices" (Song of Solomon 4:14).
Saffron, Crocus sativus, is a delicious spice that is used often in Mediterranean and Middle Eastern cooking, especially in rice dishes, to give it a nice yellow color. Unfortunately, because it takes a lot of flowers to get just a little bit of the spice, it's a costly herb. A little goes a long way, though.
Saffron can be used to help with symptoms of depression, anxiety, PMS, and Alzheimer's. Even when used for health purposes, you only need a little, about 20 milligrams at a time. It's also beneficial for the heart. Saffron contains a lot of essential minerals as well, including calcium, potassium, and iron.
---
In the Bible, many of these herbs and spices were carried across lands, and even offered as tithes and payments. While their delicious flavor played an important role, the fact that they had many health benefits and were used as herbal medicine was also a big draw.
You may also like: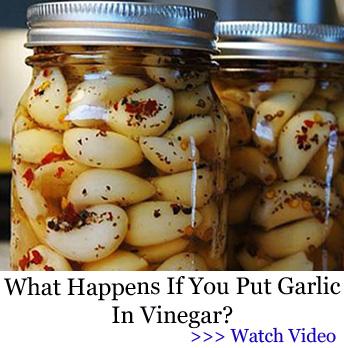 How To Make Peppermint Oil At Home
The Spice That Resets Sleep (Video)
The Medicinal Benefits of Your State Flower
Yaupon: America's Forgotten Tea