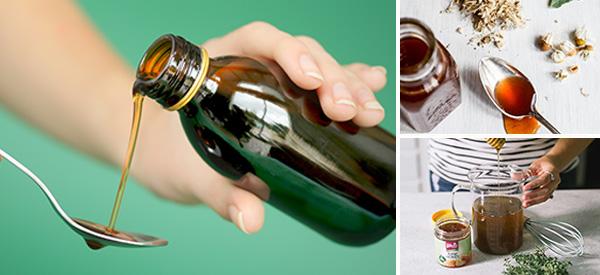 Knowing how to make your own herbal throat syrup is a great way to be prepared this winter. As soon as you feel the first signs of a sore throat or cough, it's easy to whip up a couple of days' worth of syrup to help the medicine go down.
There are many herbs that have been used throughout history to treat a sore throat or a cough, many of which are now well researched, while others are still lacking in large-scale, human trials. A large number of these plants can be grown in the garden, foraged from the wild, or easily purchased locally, depending on your climate.
Medicinal Properties for a Sore Throat:
Most plants used for treating a sore throat contain mucilage. It is common to use boiling water to extract mucilage from a range of plants and seeds, however, the structure and potentially some of the medicinal benefits of mucilage can degrade with these high temperatures. The ideal temperature to extract mucilage is around 134 °F (56 °C), for one and a half hours. For this recipe, compounds present in flaxseed, thyme, and licorice root tend to naturally increase the pH of the extraction to the ideal range of between 7 – 8.
Other medicinal properties for a sore throat include the following;
Demulcents that soothe damaged mucus membranes.
Mucoprotectives protect the mucus membranes, often by forming a protective film of mucilage over them.
Expectorants that break up mucus in the airways to bring up phlegm easier and clear the airways.
Anti-spasmodic which relaxes muscles to reduce spasms and therefore reduces coughing fits.
Anti-inflammatory which reduces general irritation and inflammation.
Plants For a DIY Herbal Throat Syrup
Below is a list comprising of medicinal plants that combine well to make a warming herbal throat syrup. If you are unable to get your hands on any of the fresh ingredients, then dried herbs are also an option, but avoid using essential oil. Even though thyme essential oil and flaxseed oil are both edible, this syrup is water-based, so the essential oils won't mix into the syrup.
Flaxseeds (Linum usitatissimum) are very high in mucilage so act as a good demulcent. The seeds contain compounds that increase the pH to approximately 7.5.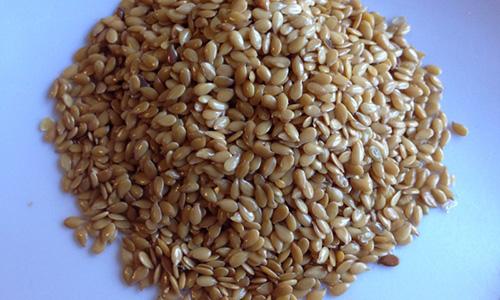 Thyme (Thymus Vulgare) reduces muscle spasms such as those associated with a heavy cough and is an expectorant. The thymol and other compounds present in thyme make it anti-bacterial as well as anti-viral against several influenza strains, however, thymol is only slightly soluble in water. The solubility of thymol is marginally increased by increasing the pH of the solution, which other compounds found in thyme and flaxseed help to achieve.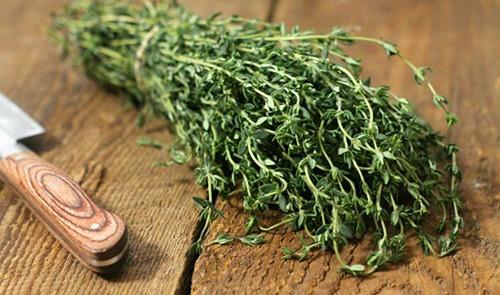 Licorice root (Glycyrrhiza glabra) is a proven demulcent, mucoprotective, expectorant, anti-inflammatory, and anti-spasmodic.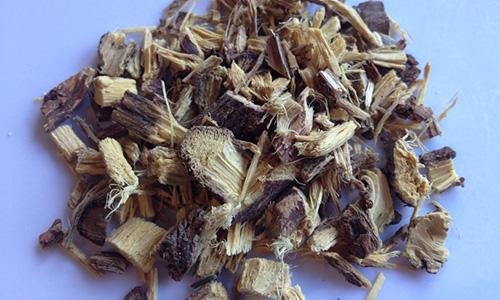 White horehound (Marrubium vulgare) leaves and flowers are an all-round treatment for coughs due to their anti-spasmodic and strong expectorant properties.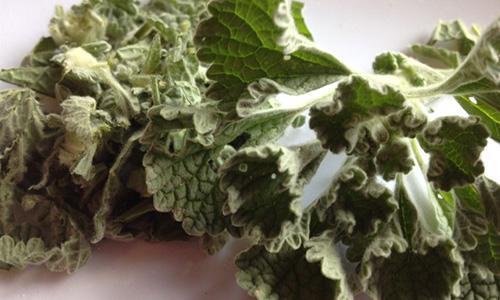 Marshmallow (Althaea Officinalis) flowers, leaves, and roots are demulcent and protect the mucus membrane. It is commonly used for many pulmonary complaints, including irritable coughs.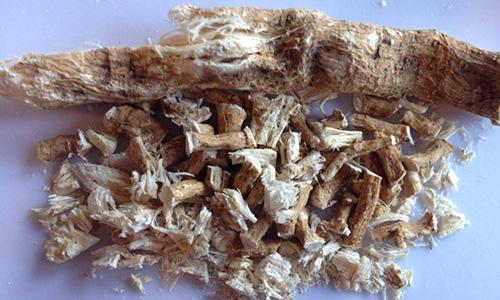 Coltsfoot (Tussilago farfara) leaves are a well-known relaxant and demulcent, which is often used for irritable coughs. It contains mucilage to help soothe a sore throat by forming a protective film on the mucus membrane. Some people may have reservations about using coltsfoot due to the pyrrolizidine alkaloids (PAs) which damage the liver when taken in either high doses or for more than 4 weeks.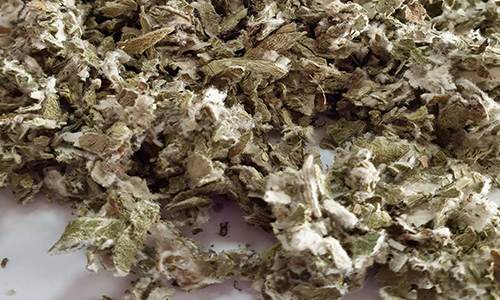 PAs are highest in the flowers, so are usually avoided. But unless you are consuming coltsfoot by the plateful every day, the concentration of PAs is of minimal concern for adults, unless you already have a liver condition or are pregnant. There are more PAs in a glass of wine than a cup of coltsfoot tea.
Ingredients:
The quantities below make two days' worth of throat syrup for 3 – 4 people.
2 tablespoons of crushed flaxseed
1 tablespoon of chopped thyme leaves
1 tablespoon of chopped licorice root
1 tablespoon of chopped white horehound or peppermint leaves
1 tablespoon of chopped marshmallow root, leaves, or flowers
1 tablespoon of chopped coltsfoot leaves
2 cups of warm water
1 – 2 tablespoons of honey
Method
Place the flaxseeds, licorice root, and marshmallow root in a pot on the stove and pour the warm water over them. Allow them to brew for 1 – 1.5 hours while roughly maintaining a temperature of around 134 °F (56 °C) and stirring occasionally. The water will turn yellowish and thicken slightly to become viscous when it's ready.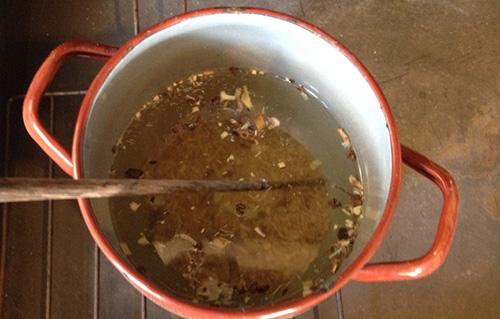 Next add the thyme, white horehound (or peppermint), and coltsfoot to the pot and brew for another 10 minutes, maintaining the same temperature. The water will take on a slight greenish tinge.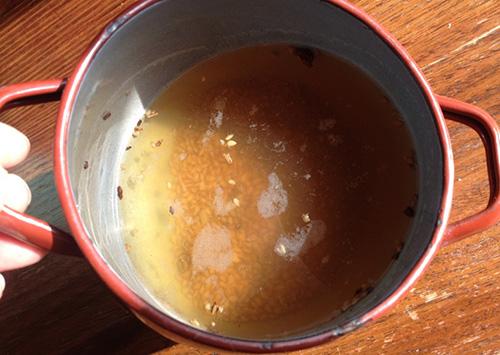 Strain the brew and allow it to cool down to less than 104 °F (40 °C) before adding the honey for its antibiotic, antiseptic and soothing properties. Temperatures above this will destroy the medicinal properties of honey. Stir well until the honey has dissolved.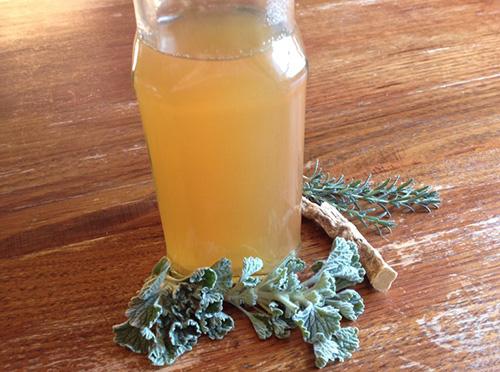 Dosage:
Stir before use.
Take one tablespoon of DIY herbal syrup, at least 4 times a day.
Not suitable for pregnant women.
Shelf Life and Storage
This water-based remedy only uses honey as a mild preservative so this throat syrup only has a 2 – 3 day shelf-life and must be stored in the fridge.
You may also like: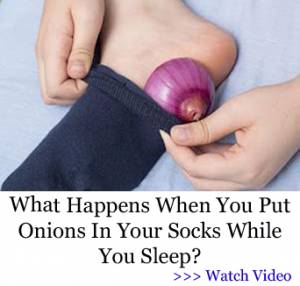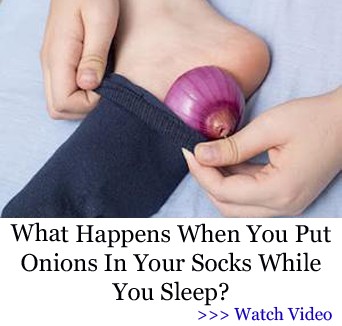 Herbal Mixture for Chronic Cough
How To Make Nutrient Rich Maple Syrup (Video)
Easy Hot Toddy Recipe For Cough and Cold
How to Make an Immunity Boosting Shot with Celery, Spinach, Ginger, Lemon, and Manuka Honey