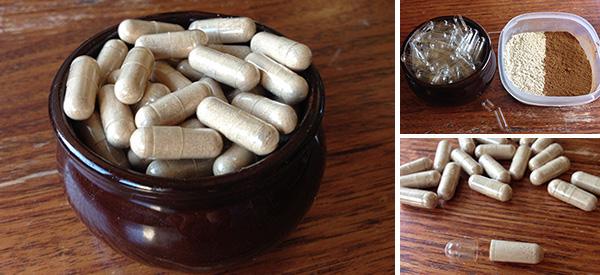 Anxiety is something that everyone has experienced at some point in their lives, and two herbs, in particular, are well-known treatments.
Both ashwagandha roots (Withania somnifera) and St John's wort flowers (Hypericum perforatum) have been used traditionally to treat stress and anxiety; ashwagandha originating from ayurvedic herbal medicine and St John's wort originating from European herbal medicine.
Ashwagandha is from the Solanaceae family, otherwise known as the nightshade family and St John's wort comes from a large family that all contain high levels of hypericin.
How to Treat Anxiety
Recent studies have started to confirm the traditional uses for these two herbs; ashwagandha showing a significant decrease in the stress hormone cortisol and St john's wort limiting the reuptake of certain neurostimulators.
Other studies show that there is potential to use ashwagandha as an anti-inflammatory and to improve sleep quality. So far, however, most of the studies have been on mice and the few human-based studies were conducted on small groups of up to 60 people.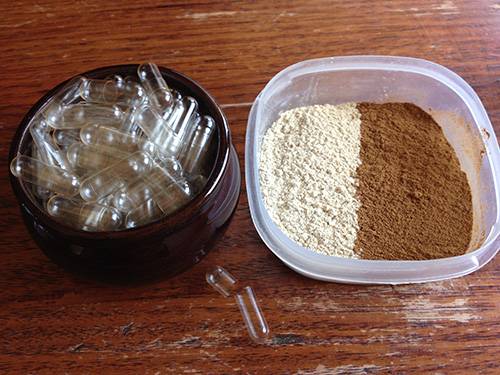 St John's Wort contains high levels of hypericin and hyperforin as well as flavonoids which recent studies have shown these compounds work together to inhibit the re-uptake of serotonin, norepinephrine, and dopamine, which are neurotransmitters that stimulate certain brain signals that can lead to anxiety. By limiting these three stimulators, it can provide a sense of calm in a similar fashion to Prozac. Other studies have shown St John's wort to decrease oxidative stress associated with anxiety and depression.
If you prefer tincture over pills, you can find the Anti-Anxiety Tincture in my Apothecary.
Method for DIY Anti-Anxiety Pills
Harvest St John's wort yourself in mid to late summer, making sure the flowers are in full bloom. Then dry them for a few days before grinding them into a powder. It must be ground into a fine powder to match the same consistency as the ashwagandha powder to ensure the two ingredients mix properly.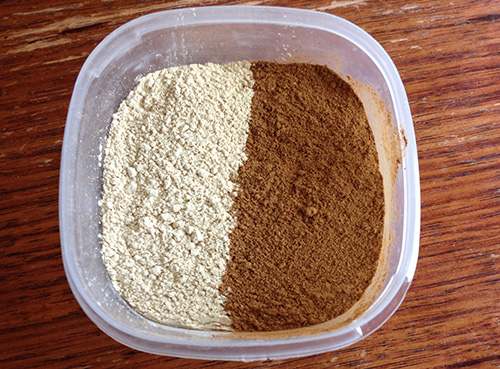 The following amounts fill approximately 100 capsules, size "0". If you have any mixture leftover, store it in an air-tight container.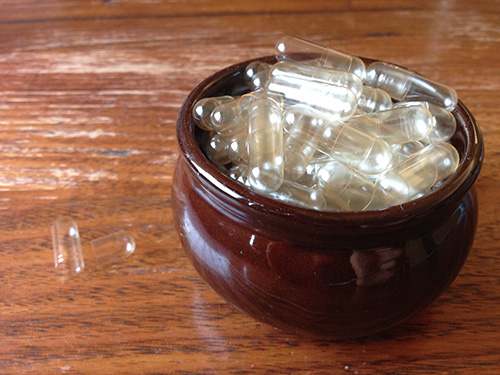 Mix 0.7 ounces (20 g) of ashwagandha powder with 1.05 ounces (30 g) of St John's wort powder. Ensure the two ingredients are combined evenly. I put the mix in a container with straight sides (this will come in handy later), close the lid and shake it vigorously for 3 minutes or so.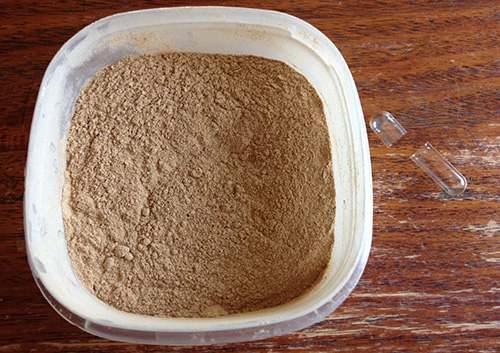 Fill "0" sized capsules with the mixture, which will hold about 500 mg in total. Once mixed thoroughly, each capsule should contain 200 mg of ashwagandha and 300 mg of St John's wort.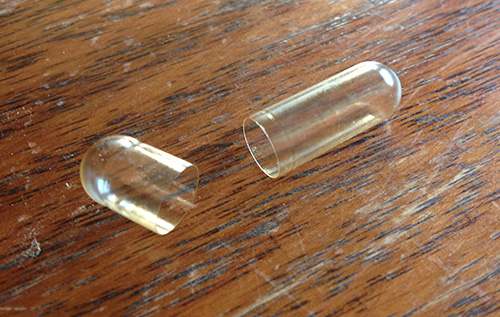 Each empty capsule will come complete. Simply pull the two halves apart; the top half will be shorter and wider than the bottom half. Scoop the mixture straight into the bottom half, pressing the capsule to the straight sides of the container so that it is full, then slide the top half of the capsule on top until you feel a soft click.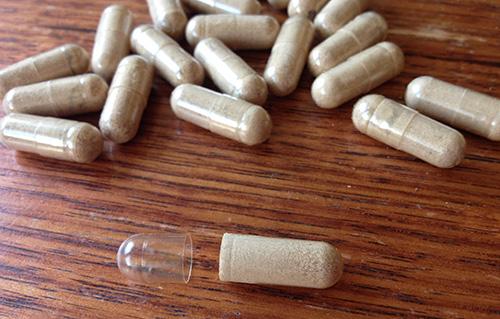 Put the filled capsules in an air-tight container and store in a cool, dark place.
Anti-Anxiety Pill Dosage
Take one pill, three times daily with meals for at least 8 weeks to see any significant improvement.
One "0" size pill equals 200 mg of ashwagandha and 300 mg of St John's wort.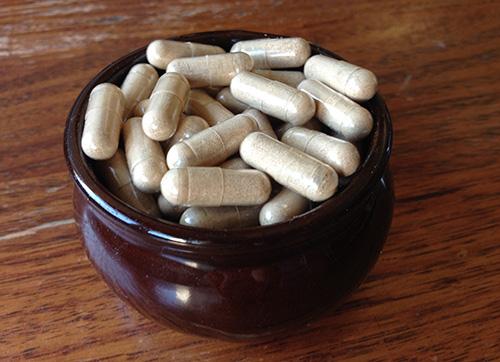 A 250 mg dose of ashwagandha was shown to have a statistically significant improvement in both anxiety levels and cortisol levels. This improvement was even greater when the dosage was increased to 600 mg per day.
The recommended dosage for St John's wort is 300 mg, three times a day (a total of 900 mg per day).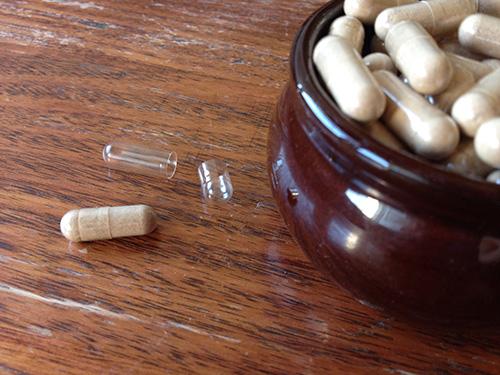 Precautions
Long-term use of St John's wort can lead to adverse side effects, including mineral deficiencies; particularly iron. The leaves have a higher concentration of lead and cadmium so should be avoided.
Pregnant women should not take ashwagandha due to the risk of miscarriage, while St John's wort decreases milk production in lactating mothers.
St John's wort interacts negatively with many prescription drugs, including post-transplant medication, heart medication, oral contraception, and blood thinners.
Both can cause light sensitivity or a skin rash in extreme cases or with long-term use.
Making your own pills can be time-consuming, but it allows you to control the amounts and adapt it as needed. It allows you to add other herbs that have sedative effects, such as valerian root, chamomile flowers, kava kava, and red arnica (Galphimia glauca).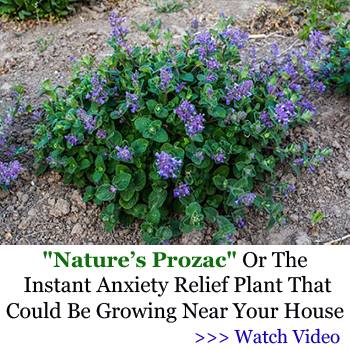 You may also like:
30 Anti-Anxiety Remedies You Didn't Know About
Ask Dr. Nicole: What Are The Best Herbal Remedies for Anxiety? (Learn More)
5 Calming Herbs to Soothe Anxiety
What Happens if You Pour Hot Water Over a Banana?