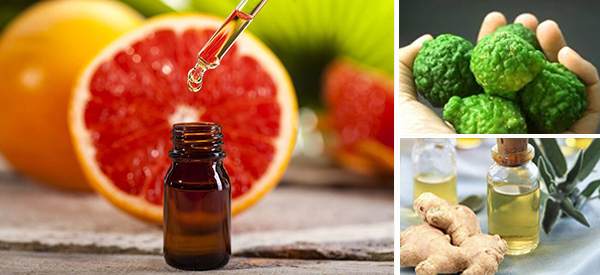 8 Best Essential Oils for Weight Loss
Losing weight can be a challenge at the best of times. If you're looking for a way to drop those pounds more efficiently than with just diet and exercise, you may want to try essential oils. However, there are a few things to keep in mind when using these super-concentrated oils.
First, you should be very careful with taking essential oils internally, as they are quite strong. Dilute in water and be sure you don't have an allergic reaction to them. You should also be careful when applying topically and always dilute in a carrier oil. Coconut or jojoba oil can be ideal for carriers and will help prevent the oils from burning your skin or causing an adverse reaction.
The most common method of using oils is to diffuse them. You can either use a diffuser for this, or you can add a couple of drops of your chosen oil to a small container of rice. Stir it up a couple of times a day to release more scent.
So, which essential oils should you consider adding to your weight loss plan? Let's take a look.
Grapefruit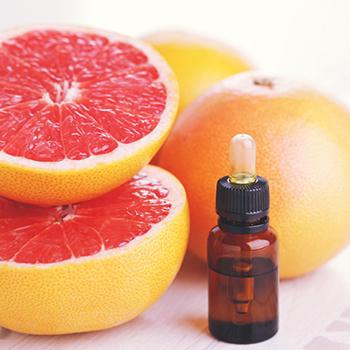 Grapefruit essential oil is a delightful oil that smells amazing. It has numerous benefits for your body, too. When it comes to losing weight, grapefruit oil helps speed up fat burning and improves your digestion. It is also helpful for reducing your appetite, so you'll automatically eat less.
The benefits don't stop with burning fat and digestion, though. This essential oil is great for increasing energy naturally and can help you feel more positive. In addition, it works as a diuretic, reducing bloating and water weight, and stimulating your lymphatic system, while lowering oxidative stress on the body. That means it can even help you look younger.
The d-limonene in grapefruit oil can help treat bronchitis or asthma. It's also used in some cases to treat cancer, and may even help prevent it.
To Use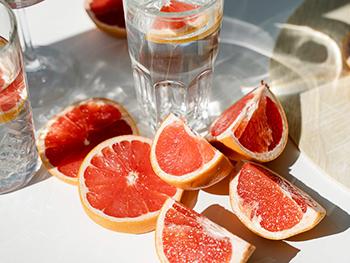 Aromatherapy: Diffuse 4-5 drops of grapefruit oil in a diffuser to boost your energy.
Topical: Mix 2 drops into a teaspoon of your preferred carrier oil and massage into your body. This is particularly effective when combined with lymphatic massage.
Internal: Add a drop of oil to a glass of water and sip it first thing in the morning.
Peppermint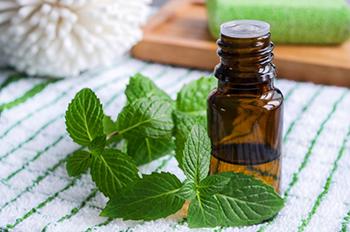 Fresh and minty, peppermint is a wonderful aromatherapy agent to boost your mood and energy levels. It's also a natural appetite suppressant and can help you make it through a longer workout if you find yourself tiring.
Peppermint essential oil is good for stomach upsets, as well, so if you find yourself bloated after a meal, you can take the oil to reduce that uncomfortable feeling. In Canada, it's a certified treatment for Irritable Bowel Syndrome and can help eliminate many intestinal upsets which may result in weight gain.
To Use
Aromatherapy: Sniff straight from the bottle or diffuse 3-4 drops of oil when you need a pick-me-up.
Topical: A couple of drops of peppermint in a carrier oil and applied to the skin in the afternoon will reduce appetite and give you a much-needed energy boost.
Internal: Add 2-3 drops to your water or even your tea in the morning when you wake up to replace coffee.
Lemon
Who can resist the fresh scent of lemon? While this essential oil is great for clearing out unwanted odors, it's also very helpful in preventing food cravings and reducing appetite. Lemon oil is considered detoxifying for the body, which may also reduce weight and help your body find its balance.
Lemon is also a natural antimicrobial, so it helps get rid of unwanted bacteria in the digestive tract, as well as intestinal parasites when taken internally. The oil contains limonene, too, which boosts fat burning and helps the body continue to burn fat stores instead of making new ones.
To Use
Aromatherapy: Diffuse 4-6 drops of lemon oil to boost energy and reduce cravings in the morning.
Topical: Add 3 drops to a carrier oil and massage into your feet or wrists in the morning to avoid food cravings.
Internal: Take 2 drops of water before each meal to reap the weight loss benefits.
Ginger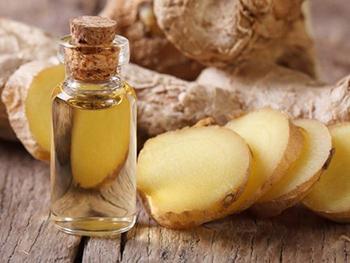 Most people know that ginger is a great herbal remedy for an upset stomach or nausea, but did you know it can also help with weight loss? Ginger is a wonderful addition to aid the digestive system in general. It's thought to aid in the detoxification of the body and in killing off bad bacteria in the GI tract.
For those suffering from bowel issues, including excessive gas, diarrhea, or even constipation, a little ginger essential oil can help ease the problem. And, a surprising benefit is for arthritis and joint pain. If you suffer from joint pain, you probably don't get to exercise as much as you'd like, so using the oil can help with mobility. When you're able to walk more, you'll lose more weight.
To Use
Aromatherapy: Add 5 drops to a diffuser to boost mood and lower appetite.
Topical: Apply 1-2 drops in a teaspoon of carrier oil and massage into the affected joints.
Internal: Mix 2-3 drops into your water and drink in the morning.
Lavender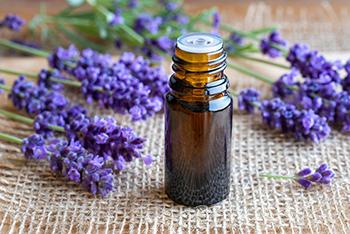 The oil from the lavender flower is very calming. While it doesn't actually affect how you process food, it can improve your energy, so you'll be more likely to exercise. You'll want to use it at night to help yourself sleep better. Since you'll be calmer, it's easier to avoid stress eating, as well.
Studies have shown that lavender oil helps people sleep less fitfully, as well as longer. In short, your sleep quality should improve and that means you'll be bouncing out of bed in the morning, ready for that workout!
To Use
Aromatherapy: Diffuse 4-5 drops every night as you go to bed.
Topical: Apply a drop or two to your wrists or the back of the neck when stressed or before bed.
Internal: Mix 2 drops into a cup of chamomile tea at night.
Cinnamon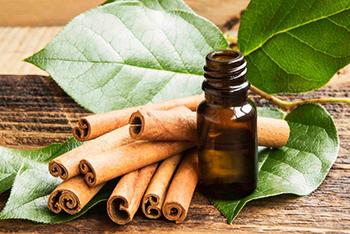 You can increase your weight loss results by taking adding some cinnamon essential oil to your daily routine. This oil is great for improving the health of your digestive system and lowering cravings. You'll eat less and will find that your blood sugar levels are steadier with cinnamon oil in your life.
Studies indicate that taking cinnamon oil helps prevent weight gain, as well as increase metabolism. You'll burn more calories, thanks to this helpful oil, and should lose weight if you're eating well and exercising at the same time. It's a welcome little boost.
To Use
Aromatherapy: Add 3-4 drops to your diffuser early in the morning to get your body going.
Topical: Mix a drop into a teaspoon of carrier oil and apply to the wrists and belly before bed.
Internal: Mix 2-3 drops into your morning tea to boost your metabolism.
Bergamot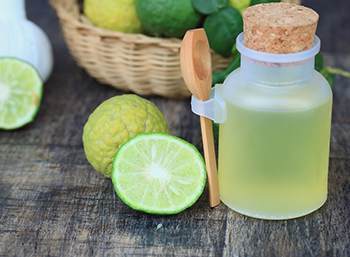 This great-smelling citrus fruit can help you feel more cheerful, but it is particularly useful if you're trying to drop excess weight. It's been shown to help reduce cholesterol and triglycerides, and may even aid the body in regulating glucose. Since these are all conditions associated with excess weight, you can help your body become healthier this way.
Bergamot contains plenty of polyphenols, which increase your metabolism. It also helps prevent the absorption of cholesterol in your GI tract. Packed with antioxidants, the essential oil is also good for detoxing the body and keeping blood pressure at a regular level. However, many people also use it to reduce cravings and to lower their appetite so they will naturally eat less.
To Use
Aromatherapy: Add 4-6 drops to a diffuser to enjoy the mood-boosting scent, or add 6-8 drops to a bath and relax in it at night to prevent late-night cravings.
Topical: Add 2 drops to a teaspoon of carrier oil and massage into your skin, preferably in the morning.
Internal: Stir 2-3 drops into a cup of green tea first thing in the morning to boost your metabolism for the day.
Fennel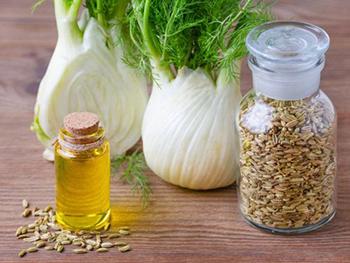 Many of us use fennel in our cooking, but the essential oil packs all the health benefits of the plant into a few drops of oily goodness. Fennel is a diuretic, so be sure to drink plenty of water when using it and it will help detoxify the body.
Fennel essential oil also helps with energy when taken before bed, since it helps you sleep better and for a longer period. When you wake, you'll have more energy and less need to grab something sugary.
Fennel also contains anethole, which improves your digestion. It also reduces your appetite and encourages the body to burn fat, rather than using it. These things combined can help you lose weight, particularly when you exercise and eat well.
To Use
Aromatherapy: Add 4-6 drops to a diffuser at night to help you sleep better.
Topical: Add 3 drops to a teaspoon of carrier oil and massage into your wrists or feet to help ward off cravings and improve digestion.
Internal: Add 2-3 drops to your salad dressing or stir into lemon water first thing in the morning.
Essential oils should become an essential part of your weight-loss regimen. If you've been wondering how to increase the results of what you're already doing, this is how. These eight oils can help you experience life in a whole new way.
You may also like: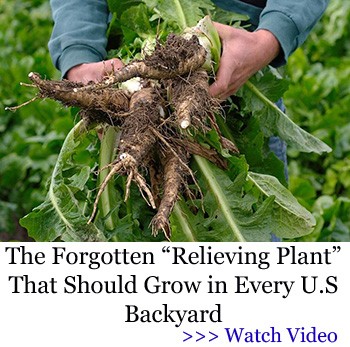 The Complete List of Essential Oil Substitutes 
Melt Away Belly Fat With This Simple 30-Second Morning Ritual (Video)
DIY Colon Detox with Ingredients You Have in Your Kitchen Right Now
How to Make A Weight Loss Tonic