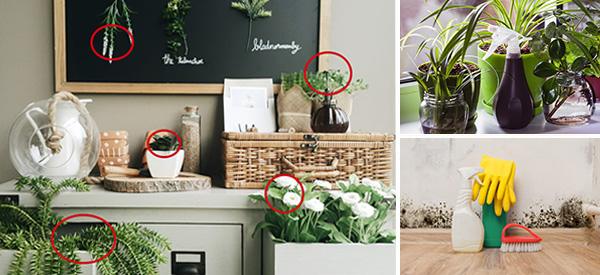 5 Plants That Prevent And Remove Mold
Living in a house with molds isn't only disgusting, but it is also a danger to our health. Molds pose a great risk specifically for people with asthma and allergies. It can further cause other respiratory tract problems such as coughing and wheezing. It can also irritate the eyes, skin, and throat when constant exposure is not stopped.
The problem with molds is that they can grow anywhere as long as there is moisture. You can find it on your roof, windows, and pipes. Wherever there is a damp and moist area, molds thrive to survive. That doesn't mean you have to live with it though. One of the best life hacks in dealing with molds is to add indoor plants.
What Causes Molds in Your Home?
High humidity levels: High humidity means high moisture present in the air. If your house has a high humidity rate, then you can expect to see molds growing from your walls, ceilings, and even under kitchen sinks. To handle the humidity level in your home, provide proper ventilation indoors.
Poor ventilation: Ventilation is an important aspect of preventing molds. A place with poor ventilation becomes an ideal place for mold spores to spread and grow. As a matter of fact, molds just love stagnant air! So make sure that you provide proper ventilation and use the vents as often as you need to.
Damp areas: The areas in our homes that suffer from mold attacks the most are the basement and bathrooms. These areas are usually damp, and make the best place for molds to thrive and grow.
Leaks: A leaking air-conditioning system, a leaking roof, leaking pipes, leaking windows, and so on… every unattended leak in your home can lead to mold breakouts over time. Make sure that you always check your place for possible leaks to prevent mold growth.
5 Plants that Prevent and Remove Mold
Did you know that one of the wonders of plants is that they can fight molds? Surprising as it may be, several plants help eliminate molds. These plants are known to absorb moisture in the air. With less moisture, molds cannot survive.
I'll give you 5 plants that prevent and remove mold but are also aesthetically pleasing as room decorations. That way, you will be able to enjoy a mold-free environment without sacrificing your interior.
Peace Lily (Spathiphyllum)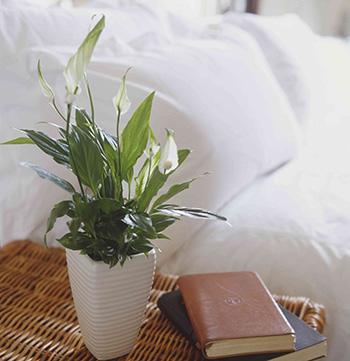 NASA-approved peace lily tops my list. Back in the 80s, NASA began studying house plants, and their study found that several plants help provide purer and cleaner air. One such house plant is peace lily. Peace lily can improve indoor air quality by as much as 60%.
The leaves of peace lily absorb mold spores and circulate them down to the roots. The roots convert the spores into food for the plant to grow better. So your plant does not only grow healthy, but it also helps improve your health by eliminating molds in your house.
It is best placed inside bathrooms where it can keep moisture away from tiles and curtains. It is a great addition to any rooms in your house as well since peace lily is a flowering plant. Its beauty can liven up any dull room. If there is one thing you need to be wary about peace lily, however, is the fact that it can be poisonous to cats and dogs. If you have a pet, it is better to avoid this plant and choose from the other plant options below.
Chrysanthemum (Chrysanthemum x morifolium)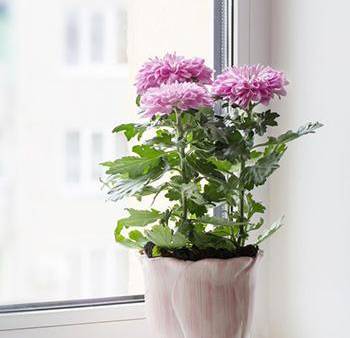 Chrysanthemum is also called hardy garden mum or florist's daisy. This plant can help purify the air since it can remove chemicals like ammonia, formaldehyde, trichloroethylene, and benzene. It is also one of the plants included in NASA Clean Air Study.
Chrysanthemum acts as an air purifier. Thereby, also reducing molds in the process. Aside from that, it has been widely used in China as a medicinal plant where it is named juhua.
Chrysanthemum flowers are used to help treat eye inflammation and skin impurities. However, contact with some parts of this plant may lead to skin irritation and allergies. If you are growing chrysanthemums, make sure that you handle them with care.
Palms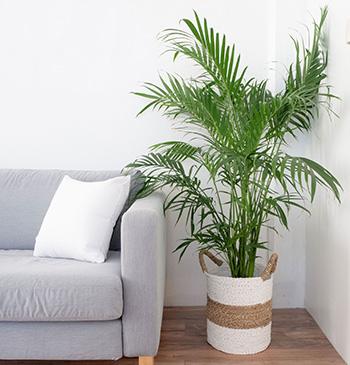 Having palms indoors provides a tropical touch to your space. Most palm varieties are low maintenance too, so you don't need to fuss over complex growing issues.
Most houses and buildings add palms not only because they are easy to care for nor of their aesthetic appeal. But because these plants actually help control humidity indoors, thus, preventing molds from growing.
Tropical plants like palms have secretions that protect their leaves from developing mildew and molds.
Palms absorb moisture through their leaves and help purify the air that we breathe indoors. Some of the most well-known palms that offer the best filtering effect at home are parlour palm (Chamaedorea elegans), areca palm (Dypsis lutescens), bamboo palm (Chamaedorea seifrizii), dwarf date palm (Phoenix roebelenii), and lady palm (Rhapis excelsa).
Orchids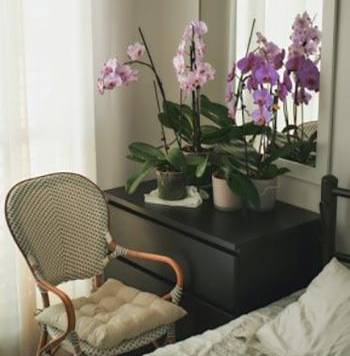 My personal favorite among the plants that prevent and remove molds are orchids. Orchids are lovely and beautify their surroundings. Though most orchids only bloom once a year, their flowers do not disappoint once you see how pretty they are.
How can this beautiful flowering plant help with your mold problems? Orchids get the nutrients they need from the air around them. As they absorb all the nutrients they need from the air, they also absorb moisture. Thus, reducing the chances of mold development caused by moisture.
Boston Fern (Nephrolepis exaltata)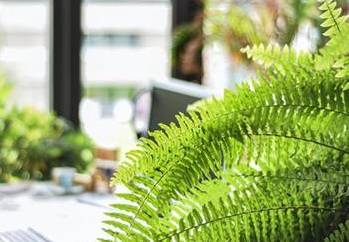 We have a Boston fern hanging from a basket at home. It is just as lovely as it is useful. Boston ferns like moist places the most. They live and thrive in moist climates. Having said this, Boston ferns need moisture in order to survive. So it is in their plant nature to absorb moisture from the air as much as they can.
Boston ferns help in balancing the humidity levels in our homes. It also helps eliminate formaldehyde present in the air that we breathe. Boston ferns also get rid of xylene and toluene. Xylene is part of smoke particles from combustion, while toluene is found in paint thinners, contact cements, and permanent markers. With all these benefits, a Boston fern is a must-have indoor plant.
People use plants mainly for decorative purposes. However, we need to be wary of the plants we use at home too. We need to know their benefits so that we can maximize all the good things they can offer. Aesthetics aside, go for a plant that will make you healthy while making your interior more appealing.
You may also like: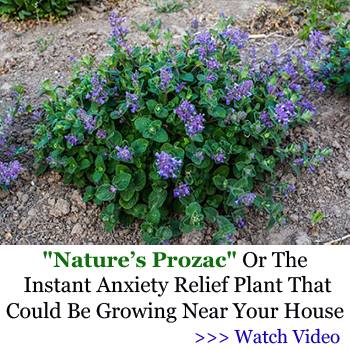 25 Medicinal Plants You Can Forage Right Now
The 10 Medicinal Seeds You Should Plant for a Complete Backyard Pharmacy (Video)
15 Common Wild Plants You Never Thought Were Edible
How To Properly Dry Plants for Medicine