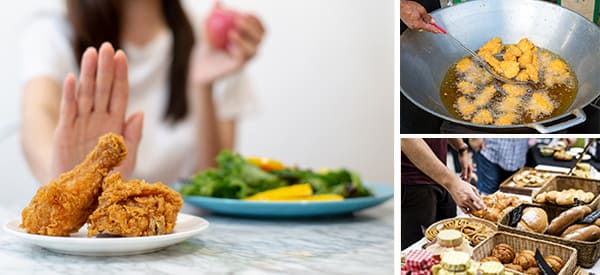 10 Foods You Should Never Eat if You Have Arthritis
Do you have arthritis and keep experiencing symptoms and pain? You may notice that medicine is only doing so much to help, or that you have really bad days of pain and swelling and aren't sure what is going on.
The truth is that arthritis is heavily influenced by your diet. While you can't magically get rid of arthritis by changing your diet, you may be able to reduce the pain and symptoms.
To do that, you have to know what you should and shouldn't eat. If you want to make sure that you aren't increasing your chances of a flare-up of pain, this article will cover what foods to avoid and what to eat instead.
Added Sugars

It's a good idea to reduce the amount of added sugars you are eating anyway, but if you have arthritis, it can be even more beneficial.
You may think you are already avoiding added sugars, especially if you are staying away from candy, ice creams, chocolates, and sodas. However, sugar is in a lot of things you may not realize, like certain condiments, yogurt, dressings, and even pre-made foods.
Certain sugar substitutes can also have the same reaction, like aspartame and high fructose corn syrup, so always do your research before trying a new sugar substitute. Stevia, monk fruit, dates, and honey can be good substitutes. While you may want to reduce natural sugars as well, such as those in fruits and vegetables, they aren't as bad for you.
Trans Fats

Fats can be beneficial, but artificial fats, and especially artificial trans fats, can be dangerous. They are actually the worst out of all the fats and are common in foods like margarine, microwave popcorn, vegetable shortening, packaged desserts, soybean oil, and frying oil.
Trans fats raise your LDL (bad) cholesterol and lower your HDL (good) cholesterol, so you should avoid them as much as possible.
Certain Vegetable Oils

While fats are necessary for your diet, it is important to make sure you are getting the right kinds of fats. Generally, you want to avoid excessive intake of omega-6 as often as possible. Mostly, you want to make sure that your ratio of omega-3s and omega-6s is correct.
Vegetable oils such as sunflower, safflower, soy, sesame, and corn oils are very high in omega-6 fatty acids. They contribute to the proper functioning of all cells. However, too much omega-6 fatty acid can alter cell reactions and harm cells in the heart and blood vessels. Avocado and olive oil are very low in omega-6s, while flaxseed and canola oil are high in omega-3s, so all four of these are good options for you.
Refined Carbohydrates

Many people avoid carbohydrates for one reason or another.  Your body needs carbs to survive, but certain carbs are unhealthy.
When you have arthritis, you want to avoid refined carbohydrates. These carbs are devoid of bran, fiber and nutrients. Some examples are: sweets, white bread, white rice, pastries, pasta, breakfast cereals, sodas and snacks.
Carbohydrates from unprocessed or minimally processed whole grains, vegetables, fruits, and beans promote good health by providing vitamins, minerals, fiber, and a variety of essential phytonutrients.
Gluten

Gluten has the potential to increase inflammation in the body. While this is more common in those with celiac disease, even those without it may notice a reduction in inflammation and pain associated with arthritis, by avoiding these grains.
Generally, that means you want to avoid excessive intake of gluten-rich foods such as bread, pasta, cakes, pies, crackers, beer or pre-made foods.
However, you also want to make sure you are avoiding heavily modified foods as well. A lot of gluten-free replacements do avoid gluten but will have more sugar or sodium to make them taste better. Make sure you read the full nutrition label before buying something just because it is gluten-free.
Alcohol
Alcohol is another bad option for those with arthritis. Some studies show that it can lead to permanent worsening of symptoms, by causing damage to the joints and spinal cord.
Alcohol can also increase the chances of developing arthritis in the first place, especially osteoarthritis, and can lead to more frequent gout attacks.
High Levels of Sodium

Sodium causes water to be absorbed by your body, which can increase inflammation and pain. Eating unhealthy foods, such as fast food or convenience foods, means ingesting a large amount of sodium a day.
Work on reducing the amount of salt you put in your meals, and the amount of pre-made foods you are ingesting, unless they are specifically low in sodium and salt.
Nightshade Vegetables

Nightshade vegetables have a compound in them known as solanine. This may cause arthritis pain in certain individuals by changing their gut microbiota. However, this one is still a little unsure and may vary from individual to individual, as some studies have also shown that it can reduce inflammation.
The consensus now is that if you suspect, or know you have a sensitivity to nightshade vegetables, it is best to avoid them.
Some examples of nightshade vegetables include: potatoes, eggplants, chilis bell peppers, tomatoes.
Heavily Processed Foods

Processed foods are very bad for those with arthritis. This includes a variety of foods, including processed meats, cereal, fast food, and even baked goods.
Many of the things stated earlier can be found in processed foods, including a high amount of sugar, salts, grains, and even preservatives. All of these can be found in processed foods and often multiple of them at once, so it is best to avoid a processed diet whenever possible.
Red Meats

Red meats are high in saturated fats. While other meats or plants can also have these fats, they are much higher in red meats. Saturated fats can increase inflammation in the body, which increases pain and discomfort.
Red meat has been tested a lot and found to harm those with rheumatoid arthritis and inflammatory arthritis.
Try to stay away from red meats like lamb, beef, veal, venison, pork, and goat. Instead, substitute them for white meats like poultry or fish.
If you find that the swelling and inflammation are going down, but not as much as you would like, you could try to go for more protein from plant sources.
In addition to foods you should avoid, you may want to look at foods that can help. There are plenty of herbs and foods out there that can reduce inflammation and help with other symptoms of arthritis. Some examples are blueberries, strawberries, garlic, leafy greens and fish.
You may also like: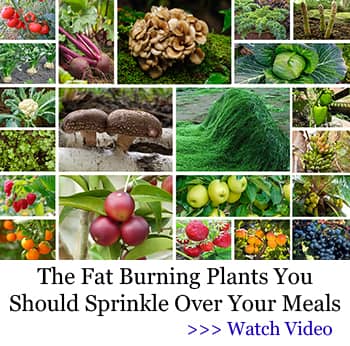 Medicinal Foods: 10 Recipes To Bring Lasting Health
"Healthy Pringles": The Nutritious Leaves That Make Crispy Chips (Video)
Foods and Herbs For Heavy Metal Detox
Best Herbs and Foods to Fight Adrenal Fatigue