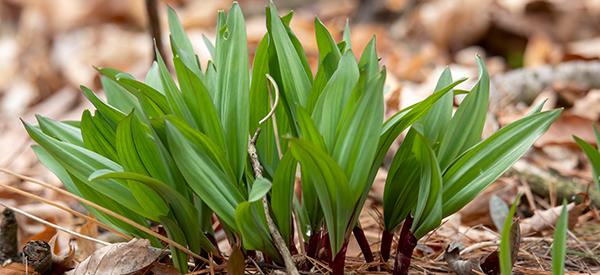 Ramps: The Most Delicious Signs of Spring
You may or may not be familiar with the term "ramps." Allium tricoccum (commonly known as ramp, ramps, ramson, wild leek, wood leek, or wild garlic)[1][2] is a North American species of wild onion widespread across eastern Canada and the eastern United States.
Now do not think that this vegetable is a special item in seed catalogs or nurseries. Believe it or not, if you have a yard then chances you can see some growing soon. As a matter of fact, there is a whole industry that tries year after year to get rid of these little gems in yards. While your yard may appear clean right now, they are still living underground and just waiting for another season by which they can poke their heads again to welcome the spring.
Instead of trying to remove them from your yard, how about embracing them like a welcome mat to the earliest signs of spring? By allowing them to grow in your space and adding them to your dinner table as a seasonal treat.
Foraging for Ramps
When harvesting ramps keep in mind that their season is very short, which means you can expect to see them in your yard from late March to mid-May. If you have no yard, do not think you are never going to enjoy ramps. Many Farmers' markets are now carrying ramps but keep in mind that the purchasing time is very short and since they are locally sourced, the amount will be very dependent on the supply.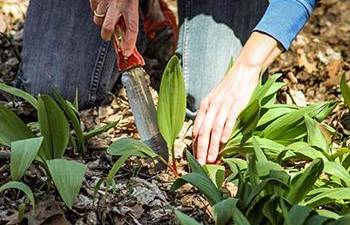 If you are picking your ramps, make sure the tops are green and not yellow-looking.
On the other hand, if you are buying them at your Farmers' market make sure that the leaves are a vibrant green and the bulbs are a shiny white and firm.
Unless you plan to use your ramps immediately, you will want to store them.
Do not store them as you would white onions. Ramps will need to be put in the fridge but do not just put them on a shelf. Now, you may wonder why you cannot just place them in the fridge. The reason is the strong onion aroma will fill your fridge and to be frank, everything will end up tasting like onions.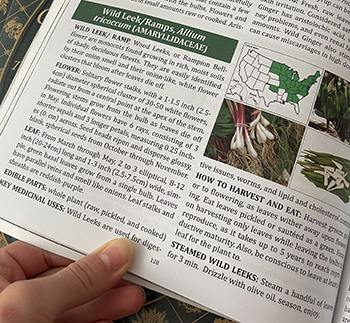 To prevent this situation, wrap your ramps in a newspaper or paper towel and place them in a sealable plastic bag.
The paper will absorb moisture and reduce rotting. The sealable plastic bag will keep the odors contained.
Do not prep your ramps before storing them in the fridge.
While they only last about three days, you want to only prepare what you are going to use at the moment.
How do you prepare them? The process is really simple. All you need to do is to clean soil off the plant material, cut the end off the bulb, and remove the outer layer of the bulb.
If you would like to harvest your own, make sure you are selecting the correct plant. Ramps are easy to identify. The leaves are light green and are somewhat wide. They sometimes have a purple tint to them. The bulb itself becomes wider the closer to the root you get.
The Forager's Guide to Wild Foods is a great guide and you can find Ramps on page 128.
Ramp Recipes to Celebrate Ramp Season
As delicious as ramps are, they are equally nutritious. They are high in vitamin A and C. They also contain selenium and chromium. All of this nutritious goodness can reduce inflammation, improve digestion, fight heart disease, promote weight loss, and help fight cancer.
What can you do with ramps? Well, really anything but if you need some ideas then check out these delicious recipes.
Ramp Pesto
Ingredients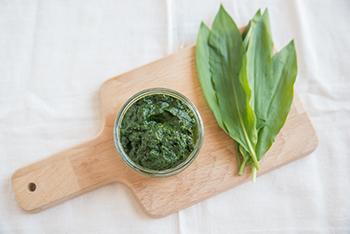 2 bunches of ramps that have been cleaned and roots removed
¾ cup of olive oil
Salt and pepper to taste
Steps
Place ramps in food processor and pulse.
Add olive oil until ramps are covered.
Salt and pepper to taste.
Pickled Ramps
Ingredients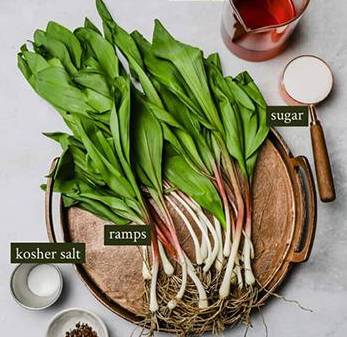 1 cup of white or red wine vinegar
½ cup of sugar
1 ¼ teaspoon of coarse salt
1 teaspoon coriander seeds
½ teaspoon fennel seeds
¼ teaspoon whole black peppercorns
Pinch of red pepper flakes
3 sprigs of fresh thyme
10 ounces of ramps that have been washed and trimmed
Steps
Combine all ingredients but the ramps in a saucepan. To this pan, add 2 cups of water and bring to a boil. Once the liquid is boiling, add ramps and bring the liquid back to a boil. Reduce heat and cook until ramps are tender. Remove from heat and allow to cool completely.
If you are not going to eat the pickled ramps immediately, place them in a jar and store them in the refrigerator for up to a month.
Spanish-Style Ramps
Ingredients
20 ramps cleaned and trimmed
3 Tablespoons of olive oil
Steps
Light your grill. While your grill is heating up, place your prepared ramps in a bowl and toss with olive oil.
Place the ramps on the grill and cook for about a minute.
Remove from the grill and wrap in paper to steam.
Related: Swamp Corndog That Tastes Like Meat (Video)
Annual Ramp Festivals
Now if you are looking for some fun beyond cooking with ramps then check out these celebrations that embrace the humble ramp:
Ramp Festival at Waynesville, North Carolina
This is an annual festival that while the date can change a bit according to the year, is normally held at the beginning of May. The festival itself has many activities, which include arts and crafts, live clogging, and raffles. What people show up for is the dinner showcasing ramps and the ramp eating contest. If ramps are not to your liking, do not worry. This festival also has more traditional foods such as hamburgers and hot dogs.
Elkins Ramp and Rails in Elkins, West Virginia
Looking for something a bit different then check out the Elkins Ramp and Rails event held in the latter part of April. While at the festival, you will learn more about the ramp along with enjoying dishes made with the spring onion. Like to take in more of the natural wonders, then jump on one of their hour-long train rides.
While you can find ramps at Farmer's markets along with festivals, you may be interested in foraging your own but there is a problem. Foraging has become a very popular activity and while many plants recover quickly, ramp is not one of them. The clumping nature of ramps makes it very easy to overharvest when you pull up a bunch. So if you decide to take a stroll in the woods or your yard to see if you can find some ramps, here are just a few suggestions to protect the wild plants:
make sure what you are harvesting is a ramp.
do not pull up the whole bunch. The bulbs that are so delicious are also the ones that help the ramp plant reproduce. Yes, pulling up just a few can be a bit challenging but if you find that it is not possible, do not worry. You can simply take some of the bulbs and replant them back into the ground for future foragers.
What do I mean future? It takes several years for harvested clumps of ramps to recover. In doing so, please enjoy the outdoors and your foraging journey but do your part to protect the wild ramps by always living some behind after harvesting.
You may also like: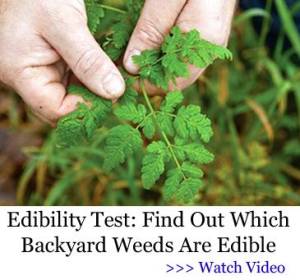 Medicinal Foods: 10 Recipes To Bring Lasting Health
Don't Throw Away Onion Skins, Do This Instead! (Video)
Delicious Recipes Using Cattails:The Supermarket of the Swamp