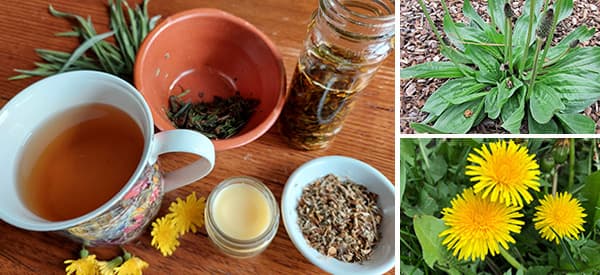 Most gardeners have come across both of these "weeds", and many people probably pull plantain and dandelion plants out of their manicured gardens and lawns, seeing them as unwanted among the petunias and pansies. But instead of ditching these weeds into the compost, you can harness their medicinal properties in a variety of ways.
How to Identify Plantain and Dandelion
Plantago major has over 265 species that are all edible and distributed across many regions. North America has about 35 species native to the locality. But the European variety is the most abundant anywhere. The common subspecies of this plant are:
Plantago lanceolata (narrow-leaf plantain)
Plantago rugelii (reddish-purple plantain)
Plantago ovata (blond plantain/psyllium)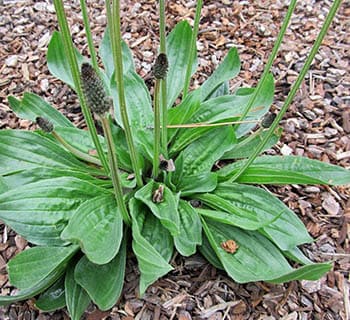 Plantain (Plantago lanceolata) is easily recognized by its thin leaves with 3 – 5 longitudinal veins which are slightly furry and grey on the underside. It produces a vertical flower spike in the summer which has a cluster of delicate white florets. It is usually stunted since it grows in drier sites in full sun, but it can get relatively leafy in wetter sites.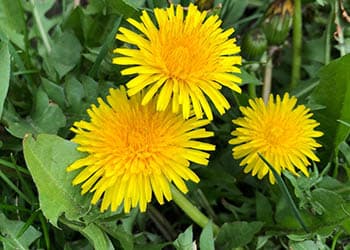 Dandelion (Taraxacum spp.) is a common weed with a bright yellow composite flower and usually flat leaves that form a basal rosette with a long taproot. When harvested, a small amount of white latex can be seen but dandelion can be distinguished from other similar plants (such as sow thistle) by the single flower head arising from a single stalk from the basal leaves (whereas sow thistles will have a number of flowers arising from a branched stalk).
Both plants can be found around the world, and usually prefer previously disturbed sites such as abandoned plots and roadsides.
Medicinal Benefits of Plantain and Dandelion
The specific medicinal benefits of these two weeds will depend on how they are taken – ingested or applied topically, however in both methods, the combination of plantain and dandelion make a great anti-inflammatory.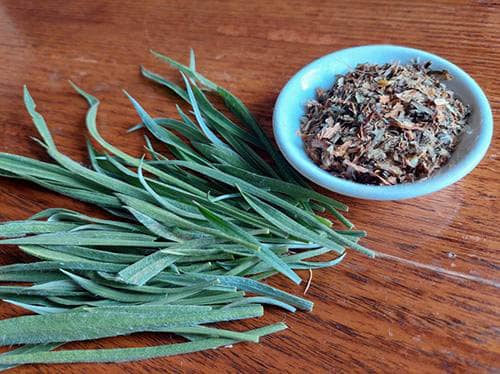 When ingested, plantain can reduce inflammation associated with digestion and stomach conditions, as well as reduce blood pressure. When applied topically, it can reduce inflammation associated with arthritis, an allergic reaction, or other skin conditions and it's a great anti-microbial and wound healer.
Dandelion has a broad range of terpenoids and bitter sterols which, when ingested, can help to protect the liver in a variety of ways, including stimulating enzyme production in the liver. Dandelion also improves insulin resistance and intestinal probiotics, so it can help with treating obesity and diabetes as well. When applied topically, it acts as a general anti-inflammatory and some people use it effectively against acne.
Ingesting
When it comes to ingesting these two weeds, the easiest method is to add fresh leaves and flowers directly to salads and stir-fries. This ensures all of the medicinal compounds are ingested as well as the fiber and nutrients.
Some of the beneficial compounds are water-soluble, so you can also make a strong cup of plantain and dandelion tea with a teaspoon of each brewed for at least 5 minutes (either fresh or dried). Just bear in mind that only a proportion of the medicinal compounds are ingested this way.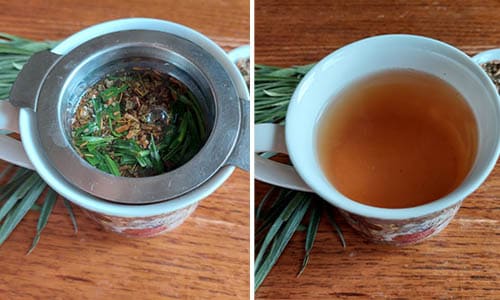 The same goes for infusing dried plantain and dandelion in warm oil for 2 – 3 hours; only the oil soluble compounds will be extracted into the oil, but ingesting this oil is ideal for treating liver conditions.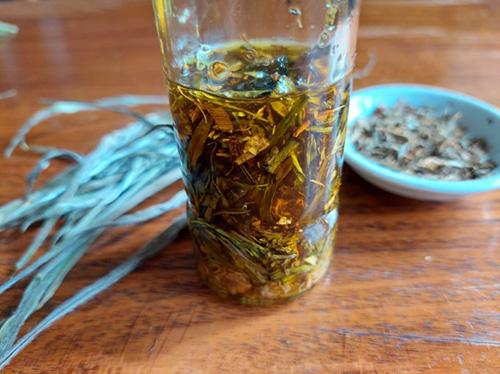 Topical Application
The easiest way to apply plantain and dandelion topically is via a poultice. Pulp and grind up some fresh leaves and roots with a dash of water to form a paste and apply it directly to any wounds or skin conditions.
Alternatively, you can create a soothing balm by infusing dried plantain and dandelion into any warm plant-based oil for 2 – 3 hours in a double-boiler setup, then strain away the herbs and melt a small amount of beeswax into your infused oil (for every 2oz or 60ml of infused oil you have, add 0.3oz or 10g of beeswax).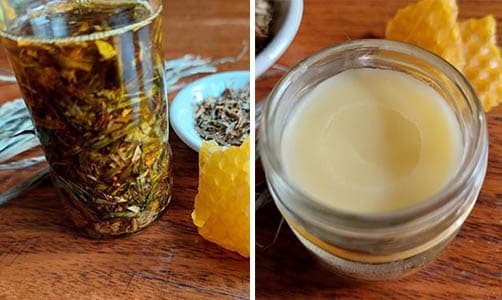 The Bottom Line
Their rampant growth, rapid dispersal, abundant seed production and ability to colonize disturbed areas have classified plantain and dandelion as "weeds" to many people, but the definition of a weed is in the eye of the beholder – what one gardener may see as an intruding weed, a more tolerant gardener may see as an important addition to their natural medicinal cabinet.
You may also like: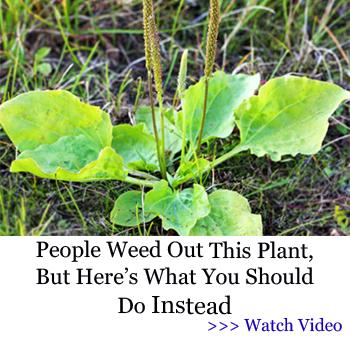 50 Recipes Using Dandelion
Food from Your Backyard for an Entire Year (Video)
Yaupon: America's Forgotten Tea
10 Remedies You Can Make Using Plantain