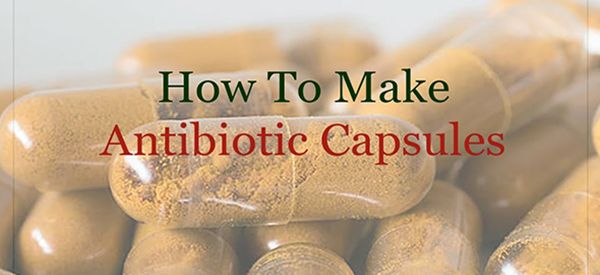 How To Make Antibiotic Capsules
Antibiotics are one of our biggest medical needs for fighting infection and disease. There are a number of herbs that are effective antibiotics and have been used for centuries.
You Will Need: ¼ chopped onion, 2 hot jalapeño peppers, 2 tbsp. grated horseradish, ¼ cup grated ginger, 2 tbsp turmeric powder, ¼ cup chopped garlic, 1/4 cup Moringa leaves, 1/4 cup Echinacea, 700 ml apple cider vinegar and empty gelatin capsules (size 0 or 00 are fairly typical).
Directions:
Chop all the ingredients and put them in a blender, pouring the apple cider vinegar in the last.

Blend ingredients on high until a smooth, consistent liquid, about the consistency of a smoothie.

Pour liquid into jars and store in a cool, dark place for two weeks.

Pour the liquid into a metal baking dish and put it in the oven at low heat, allowing the moisture to evaporate and the liquid to thicken. You want it to be thicker than cake batter so that you can spread it on parchment and it won't run.

Cover a cookie sheet with parchment and spread the thickened mixture out in an even layer.

Return the mixture to the oven, again on low heat, and dry the mixture thoroughly, but don't burn it. When dry, it will turn brown.

Break up the now dry mixture and place it in a jar blender (or regular blender if you don't have a jar blender). Chop it up at high speed into a fine powder.

Using a spoon or scoop, fill the inner part of the gelatin capsules to the point where the powder is flush with the edge. Cap it with the outer part of the capsule.
Keep your finished antibiotic capsules in a sealed, moisture-proof jar. If you have a silica desiccant package available, put it in the jar to protect the capsules from moisture. The capsules last up to a year or even more if kept in the right condition. You should start with one capsule a day and increase your dosage depending on how you feel. 
Note: If you are going to make capsules like this on a fairly regular basis, you might want to buy a capsule filling tray to make the job easier.
You may also like: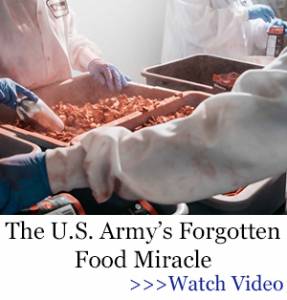 How To Make a Powerful Calendula Extract to Keep in Your Medicine Cabinet (with pictures)
The 10 Medicinal Seeds You Should Plant for a Complete Backyard Pharmacy (video)
21 Wild Edibles You Can Find in Urban Areas 
How to Make Anti-Inflammatory Band-Aid Using Plantain
4 Natural Antibiotics that Can Replace Over-the-Counter Drugs