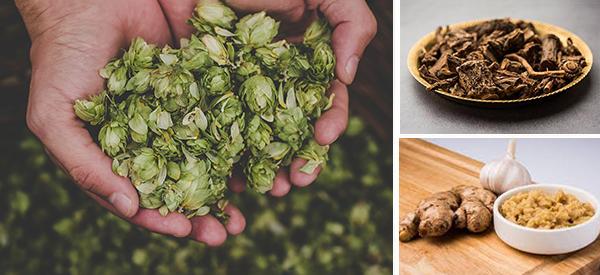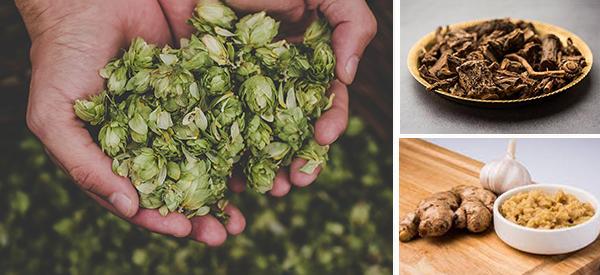 10 Most Powerful "Autoimmune Herbs" (Anti-Inflammatory)
Autoimmune diseases can be devastating. While some are more well known, such as lupus and rheumatoid arthritis, there are hundreds of diseases where the body's own immune system turns on itself. Rather than protecting the body from outside threats, the immune system sees the body itself as a threat and reacts accordingly.
While there are drugs to treat autoimmune diseases, many people prefer more natural methods or to blend the two. The following are herbs that work best to support the body's immune system while reducing its attack on the body.
Hops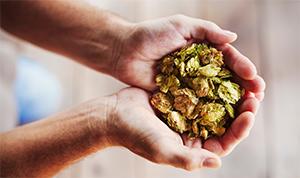 Commonly used in beer, hops actually have sedative and anti-inflammatory properties. The herb has been studied and shown to be a safe alternative to ibuprofen for reducing inflammation in autoimmune flares.
Recipe: The best way to use hops is to turn them into an extract. This may be done by soaking two oz. of fresh hops in two cups of vodka for six weeks. You can also purchase hops extract. While making tea from hops is another option, it doesn't allow for the full effect, but is a good alternative if you're avoiding alcohol. To make tea, add one or two hops to a cup of boiling water and steep for five minutes. You can take this tea daily or two mg. of the extract.
Sarsaparilla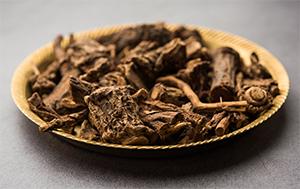 This unique herb naturally contains steroids, so it's ideal for reducing immune system attacks. It has been used in combination with other herbs to treat Lyme disease, but is most powerful when used for autoimmune diseases that attack the skin.
Recipe: The root of this plant is where the majority of the benefits lie. You can dry the roots and then grind them into powder to make tinctures or tea. Add a tablespoon of ground root to a cup of boiling water and steep for up to five minutes. Drink one to two cups daily to see the best results.
Yucca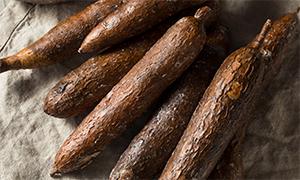 Normally used as a decorative plant, yucca is actually very useful when combatting an immune system gone rogue. The root is the part you'll be using for medicinal purposes, but you should be careful, as many plants are labeled yucca. You specifically want Yucca schidigera.
Recipe: The root may be dried and powdered to make tinctures or tea. If making tea, use one teaspoon in a cup of boiling water and steep for 6-8 minutes. You may blend with another herb for better flavor. Drink the tea two or three times a day, as needed.
Stinging Nettle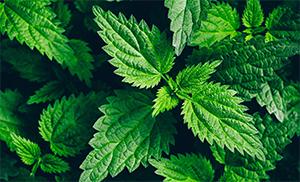 You may not think of stinging nettle as an herb, but it is. You can use the leaves fresh topically or orally, but they're also good in tea.
Recipe: For arthritic conditions, the fresh leaves can be rubbed directly on the affected area, twice a day. Over the course of a week or so, you should see improvement in the pain and inflammation. A less painful option is to brew the leaves into a tea, by adding a quarter cup of fresh leaves to very hot water and letting it sit for 10 minutes. Alternatively, you can use dried, crushed leaves to make tea, adding a tablespoon to hot water. This can be taken two or three times a day to reduce inflammation in the body.
Turmeric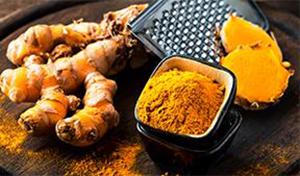 You likely know turmeric from curries, but the root is also a powerful medicinal ingredient. It is extremely useful in fighting inflammation, which is one of the main effects of autoimmune disease. Unfortunately, it can be difficult for the body to absorb curcumin, the active ingredient in turmeric, so many people take supplements instead of using the root directly.
Recipe: However, if you are using the fresh root, tea is the best way to make use of it and increase the bioavailability of the curcumin in it.  You can steep a gram of freshly grated turmeric root in a cup of hot water for 5-10 minutes and drink that three times a day to help with autoimmune flares.
Ginger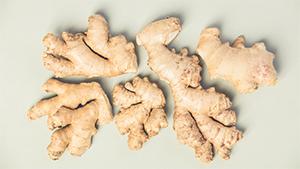 You can easily add ginger to your regular meals if you want a little extra zing. Its medicinal properties are found in the root and are strongest when fresh.
Recipe: You can use the root to make a tincture that you can add 2-3 drops of to your tea each day, or you can eat it as is.Two grams of raw ginger has been shown to reduce pain and inflammation when taken daily. You can also use it in tea, dropping two or three slices into hot water and adding lemon and honey, which can also help with the immune system. This can be taken daily.
Garlic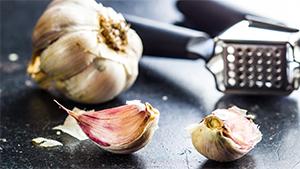 Did you know that this delicious addition to your food is actually medicinal? It can help ease arthritis pain and help your immune system regulate itself. It's also very easy to incorporate into your diet. It's virtually impossible to overdose on garlic, so feel free to add it to everything you eat.
Recipe: You should aim for 3-5 cloves a day for the best benefits and be sure to use fresh garlic, not dried. If you're not a fan of the stuff, you can chop it finely and put into capsules, or try roasting it to mellow the flavor.
Sweet Wormwood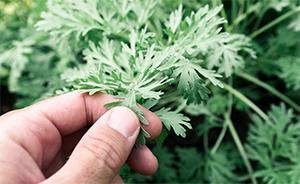 This version of wormwood, also known as Sweet Annie, is an Asian herb that now grows throughout North America. It was originally used to treat malaria, but has since been shown to have beneficial properties for those suffering from autoimmune diseases, too.
Recipe: Sweet wormwood can be used dried or fresh to make tea, but should only be used in hot water, not boiling. Boiling the tea will destroy the beneficial properties. Use a tablespoon of fresh or a teaspoon of dry wormwood in a cup of hot water and steep for five minutes.
Cat's Claw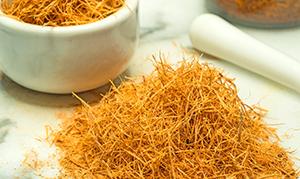 While not a staple in most herb gardens, cat's claw has proven to be a very useful plant. It's used in a variety of medicinal capacities, but it has been shown to be useful in fighting Lyme's disease, arthritis, and other autoimmune disorders.
Recipe: The root bark is the bit you'll use for reducing immune response in the body. To prepare it, use 1 gram or a quarter teaspoon of the fresh or dried root bark in a cup of water. Boil for 10 minutes and strain out the bark. You can drink this concoction three times a day.
Aloe Vera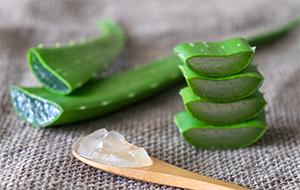 Aloe vera is a succulent that has long been used to treat wounds and injuries, but it can also be used to help with autoimmune issues. It's relatively easy to cultivate, so many gardeners will have it in their home already.
Recipe: Aloe may be applied to a painful joint or skin flare, but you can also take it by mouth. To prepare aloe juice, cut the clear gel part of the aloe into one-inch cubes. Add 8-10 of these to 6 cups of water and blend until smooth. Add flavoring of your choice, as the juice can be somewhat bitter. You can drink up to 8 oz. a day or one normal sized glass of juice. It can have a laxative effect if too much is taken.
These herbs can all be used to help ease the symptoms of autoimmune diseases, but it's a good idea to test which ones work best with your particular issues. Different herbs will affect different people and diseases in unique ways.
If you're currently taking any medication for your immune issues, you should talk to your doctor before taking any herbal remedies.
You may also like: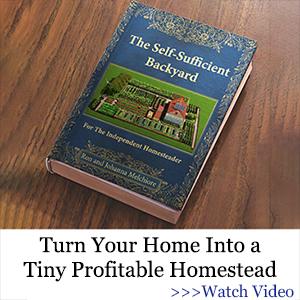 9 Natural Remedies for High Cholesterol and Blood Pressure
Erratic Blood Sugar? Never Eat This Veggie (Video)
How to Make Anti-Inflammatory Band-Aid Using Plantain
Why Put Onions in Your Socks Before Sleeping
9 Natural Remedies that People with Diabetes Will Find Useful