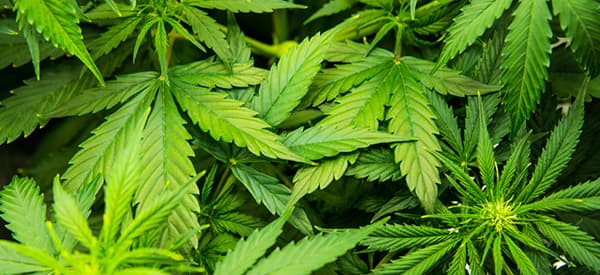 Hemp (Cannabis sativa) is a species of the controversial Cannabis genus. The plant comes with cultural baggage and complicated debate within communities.
Hemp farming is mainly intended for its fiber production. It has long been used in traditional medicine for treating a plethora of body ailments. In the past, hemp was beneficial for industrial and food-related use. However, it was also embroiled in legality issues despite its promising medicinal repertories until 2018. It is now legally grown across the States but is still subjected to restrictive regulations by governing authorities.
Hemp and marijuana are sometimes used synonymously as Cannabis. Taxonomically speaking, they are similar as they belong to the same species with similar characteristics. But their chemistry differs such that hemp contains a low level of an intoxicating chemical called delta-9 tetrahydrocannabinol (THC). Plants that contain more than 0.3% THC are considered highly intoxicating, for which marijuana is known. Hemp is also the Cannabis variety from which CBD oil is derived.
The medical use of cannabis dates back to 2800 BC when it was first used by the Father of Chinese Medicine, Emperor Shen Nung. It entered the Western medicine practice due to its many therapeutic uses where it was eventually used for recreational purposes. In 1936, cannabis, including hemp, was considered a highly addictive drug. That is why restrictions on its use were placed. However, continuous studies over the years encouraged some countries to reconsider the legality of hemp cultivation for industrial use.
Where Can I Find Cannabis
Hemp is native to central Asia, specifically in Western China. Its cultivation has a legal roadblock; it is not a plant you can see anywhere. Countries that allowed its cultivation still enforce restrictions such as the number of plants one can grow indoors at a time. It may also restrict the age of a person who can grow a pot.
Across the world, hemp is found in countries like China, Colombia, Romania, Ecuador, Lithuania, and Germany. In the United States, the industrial cultivation of hemp was made legal in 2018 under the USDA Farm Bill. Presently, several states allow hemp growing for recreational use, subject to state permits. As of 2020, 11 states legally cultivate hemp, according to the Hemp Foundation: Alaska, California, Colorado, Illinois, Maine, Massachusetts, Michigan, Nevada, Vermont, Washington, Oregon.
How To Identify Hemp
Hemp is the Cannabis species that does not grow into a bushy shrub. Instead, it has long and skinny stalks and grows close together when planted. The distinguishing characteristic that hemp share with other Cannabis species is its signature palmate leaves.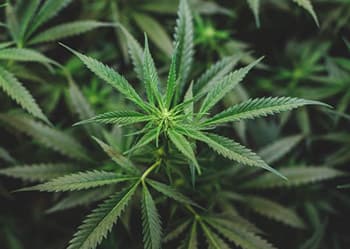 Leaves. Hemp has palmately compound leaves divided into 3 to 7 leaflets, which resemble the palm of the hands. They are green with a continuous margin, no indentations and are edged with teeth. Each leaf can grow to about 10 inches long and wide.
The leaf blades are lance-shaped, linear, and with uniform colors.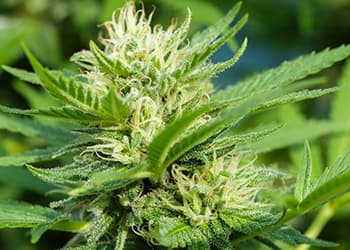 Flowers. Small and greenish-white flowers dot the hemp plant during its blooming stage in mid-summer or early fall. They are irregularly shaped with sizes no more than an inch. They grow in raceme inflorescence or clusters that are close to the stem.
Fruits and Seeds. Hemp fruits are dry. It does not split open when ripe. They are round to oval with a yellowish-brown color. Hemp seeds are also tiny, with a round to ellipsoid shape.
Roots. Hemp has a taproot system with a fine root diameter that can grow to about 200 cm deep.
Stem. Hemp is an herbaceous annual plant with hollow stems. It can reach about 2 m high and is covered with plain hairs. Hemp stem has strong and flexible fibers useful for many industrial uses.
Cannabis sativa is a member of the Cannabaceae family. It is commonly known by names like hemp, grass, hashish, marijuana, Mary Jane, or pot.
Hemp is the narrow-leaf variety of Cannabis containing less than 0.3% THC and is cultivated for both drug and non-drug use. It has three main species known as:
Cannabis sativa is cultivated for industrial use (clothing, textile, etc.)
Cannabis indica for drug and recreation
Cannabis ruderalis or the auto-flowering cannabis that produces flowers based on its age
Disclaimer: This content is intended for educational and informational purposes only. Hemp growing is legalized in many states, but it is advisable to check with local authorities if planning to grow a pot. There might be specific restrictions limiting its legality to decriminalize hemp indoor growing. Nor is this content intending medical advice or replacing medical treatment and advice of qualified health professionals.
How To Harvest Hemp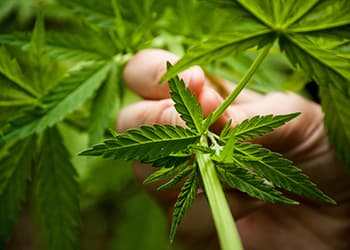 The timing for harvesting hemp depends on the purpose: for fiber, oil, or seeds.
Hemp for fibers is harvested when there is a maximum volume of stalks. Harvest the stem before the flower buds start to emerge.
Gather the stems by cutting them about 10 cm off the ground and dry them thoroughly after harvesting.
The flowerheads contain the bulk of cannabinoids where oil is extracted. Thus, the ideal time for harvesting hemp is when the buds have matured. The crop is often hand-picked which allows gatherers to separate flowerheads with molds and mildews.
Seeds are ready for harvest when the seed heads begin to turn gray. When harvesting the crop for seeds, it is often necessary to submit samples to accredited hemp testing laboratories. They will check for THC compliance and possible harmful contaminants of the plant.
What Hemp Is Good For And Natural Remedies Made From It
The popularity of cannabidiol (CBD) use is growing over the years. CBD generally comes from hemp and is used for a variety of mental and physical illnesses.
One of the broad range of uses, and perhaps the most common reason for taking CBD, is in treating mood disorders. Hemp strain provides an uplifting and energetic high effect that fights depression and anxiety. The cannabinoid content of hemp is non-psychoactive, meaning it can cure mood disorders without causing too much euphoria. It only alters the brain's function to change its perception, mood, and awareness.
Hemp may also provide neuroprotection against degenerative diseases like Parkinson's and Alzheimer's diseases.
Hemp seed is beneficial for promoting cardiovascular health. It helps in the healthy balance of the cholesterol level and fatty acids in the body. Thus, it promotes heart health and prevents many debilitating illnesses.
CBD is a popular liniment for people with joint and muscle pains. The topical application of CBD helps relieve pain and inflammation and treats peripheral neuropathy or nerve damage.
Topically, hemp oil can also cure inflammatory skin conditions with its anti-inflammatory and anti-aging properties.
CBD oil is often used for relieving the side effects of chemotherapy. Although not as effective as THC (Taxocetere, Herceptin, Carboplatin), CBD can relieve nausea and vomiting after the procedure.
With its ability to develop muscle mass, hemp seed is sometimes used to tone the muscles after a workout. It contains 8 amino acids reinforcing the new tissue development that improves muscle density.
Some studies explore the possibility of CBD in addiction management and treatment. It explores the ability of CBD to lower cue-inducing cravings in people with heroin use disorder.
The medicinal uses of hemp hold promising results not limited to the following:
Improving cardiovascular health
Prevention of cancer and its metastasis
Hormonal imbalance
Brain health
Muscle and joint pains
Skin problems
Weight loss
Anemia
Reinforcing workouts and bodybuilding goals
Digestive health
Immune health
Diabetes
Addiction management
Epilepsy, spasms, and other seizure disorders
Postpartum issues
What Parts Of Hemp Are Used For Remedies?
All parts of the hemp plant were traditionally used for herbal treatment and food use. Presently, the dried and flowering parts of hemp and its seeds are used for remedies. Hemp seeds are sometimes consumed as protein powders and used as smoothies.
It is not uncommon to find products that contain hemp as its ingredient. Hemp is available in many forms and the most popular of them is CBD oil. Other forms available include: capsules, creams, and salves, edibles like gummies, drinks etc.
Homemade CBD Oil
Materials
Double boiler or slow cooker
Cheesecloth
Glass bowl
Mason jar with lid
Probe thermometer
Ingredients
7 to 10 grams of loosely decarboxylated hemp
8 fl oz carrier oil of choice (e.g. coconut, olive)
A few more grams of raw hemp
Steps
Decarboxylate the hemp by chopping and heating it in the oven at 250⁰F for 50 to 60 minutes. Stir the herb constantly to avoid overheating it.
Add water to the bottom of the double boiler. Add 1 cup of carrier oil of choice to the top section and heat until melted.
Stir in the decarboxylated hemp into the oil, adding a few more of the raw herb if desired.
Stir the mixture occasionally to infuse at a temperature below 200⁰F for about 30 to 60 minutes.
Strain the hemp oil while still hot and transfer it to a storage container once cool.
How to use this remedy
This hemp-infused oil will last for up to a year when stored in a cool and dark location. You can use it as a liniment or topical salve for aching joints. It is also an excellent topical for many skin problems.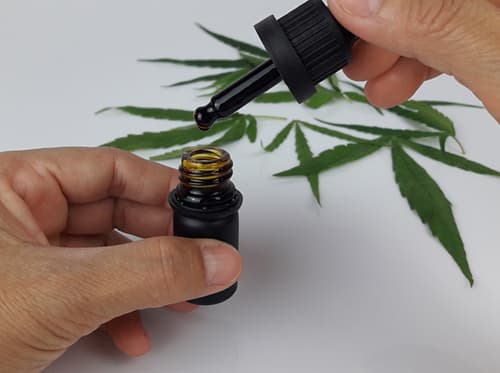 Although this recipe is edible, its potency and dosing are not identified. Do not ingest it without seeking the advice of a qualified health professional.
What Plants Resemble Hemp
Features
Hemp
(Cannabis sativa L.)

Kenaf
(Hibiscus cannabinus)

Japanese Maple Tree
(Acer palmatum)

Size
2 meters
3.5 m
6-10 m
Leaves
Green; palmate; lanced-shaped; serrated
Cannabis-like; 7 leaflets
Cannabis-shaped; dark green/dark red
Flowers
Greenish-white; cluster; small
White/yellow/purple poppy flowers
Red/purple sepals; white petals; small
Fruits/Seeds
Round to oval; yellowish brown
Ovoid fruits; black wedge-shaped seeds
Winged nutlet; green to red
Stem
Erect; hollow
Tall; erect
Woody tree
Scent
Pleasing, earthy; bright notes
Unpleasant
Sweet
Warnings And Cautions
The safety of hemp for pregnant and breastfeeding women is not yet established. For safety purposes, women in this group should avoid using hemp and its products.
Hemp seeds are not recommended for children.
People with an allergy to cannabis should avoid using hemp and its derivative products.
Hemp protein may lower blood pressure and should not be taken two weeks before a scheduled surgery.
Hemp has a moderate interaction with estrogen and blood pressure medications (ACE inhibitors and antihypertensive). It also has mild interaction with blood-clotting drugs.
To safely use hemp and CBD products, seek medical advice from health professionals on the proper dosing and potential side effects.
You may also like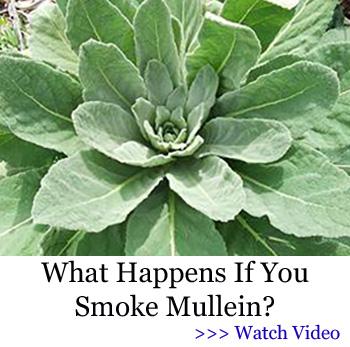 Similar to Morphine: The Best Natural Painkiller that Grows in Your Backyard (Video)
Food Remedies That Can Starve Cancer Cells