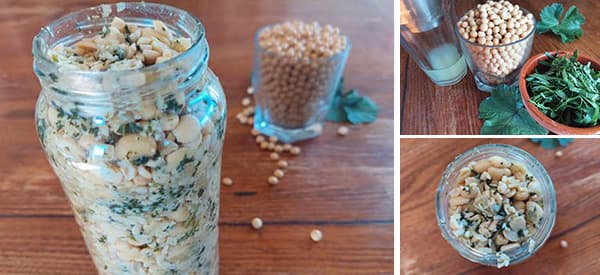 Cleanse Your Bowels With These 2 Ingredients
First of all, if you have regular bowel movements and no gastrointestinal tract conditions, then you don't need to cleanse your bowels. Evolution has specifically designed our bowels to cope with our body's waste including bacteria and toxins so most people don't need to worry about cleansing their bowels.
The only reason for cleansing your bowel is in the following situations:
Before a colonoscopy
If you are suffering from constipation
If you have irritable bowel syndrome
After a case of diarrhea
If you suffer from colitis or other bowel diseases
So, if you are suffering from any of the above, then the following remedy can help to keep your bowels healthy, and regular and possibly prevent any future problems.
Fiber and Water Of Course, But What Else?
As long as you are drinking plenty of water and eating fruit and vegetables with a high fiber and water content then your bowels will naturally stay healthy.
But in addition to increasing your fiber and water content, you can also try some home fermentation. There is only a small number of large-scale studies into using prebiotics (found in the non-digestible parts of fiber) and probiotics (found in fermented food) for inflammation of the bowel, with probiotics being more suitable for a broader range of bowel and gastrointestinal inflammation. The good bacteria found in fermented food can protect the mucus lining of your entire gastrointestinal tract, and the fermentation process increases the bioavailability of many beneficial compounds.
⇒ The Fermented Soup – The Long Lasting Soup That Should be In Every Stockpile (Video)
Probiotics such as sauerkraut, kimchi, and natto have the dual benefits of being fermented as well as containing a moderate amount of fiber at about 3%. Of course, you can ferment just about any fruit or vegetable that you have on hand, but research indicates that fermenting soybeans and mallow (Malva spp.) can be particularly beneficial for the bowels.
Mallow (Malva sylvestris) tea was shown in rats to reduce and prevent inflammation caused by colitis. Other mallow species such as Alcea have also been shown to prevent inflammation and ease diarrhea symptoms due to the high concentration of polysaccharides present. Even better, mallow stimulates many of the beneficial bacteria while suppressing a lot of the pathogenic ones in your gut and colon. When fermented, the antioxidant activity of mallow is significantly increased.
Soybeans are high in both fiber (9%) and water. When fermented, the daidzein present in soybeans stimulates your gut flora and makes other compounds become more bioavailable. Fermented soybeans are also an effective treatment for constipation.
Ingredients
1 cup of dried soy beans
½ a cup of finely sliced mallow leaves
1 ½ tablespoons of whey or an appropriate amount of starter culture from a packet
Optional: salt, pepper, garlic or other flavor enhancers
Method
This remedy requires a lactic acid fermentation process so does not require any added sugar. You can either purchase a packet of starter culture or you can strain off the whey from any natural yoghurt. The somewhat cloudy liquid whey can be separated from the creamy yoghurt by filtering it through a coffee filter or cheesecloth overnight. One small, individual sized tub of yoghurt will produce about 1 – 2 tablespoons of whey.
Rinse and soak the soy beans for 24 hours.
Strain, rinse again and then bring the soy beans to a boil in a pot with plenty of water and then allow to simmer for about 1 ½ hours (you can also add a pinch or two of salt, pepper or some garlic for flavor). Add the mallow and continue to simmer for another 5 minutes or until the beans soften.
Strain away the water and mash up the beans a little to break their skin and allow it to cool down for 10 minutes or so. Ideally, the beans should be about body temperature when you add the culture or whey.
Add your lactic starter culture or whey and stir thoroughly.
Seal the container with a lid and place it in a warm spot for up to a week, during which time you will have to "burp" the container daily to release the gases that build up during the fermentation process. You can test your beans after 3 or 4 days if you prefer a milder taste, otherwise leave them for about 5 – 7 days, at which point, you will notice the "burping" subsiding.
To stop the fermentation process, simply put the container in the fridge and it's ready to eat, preferably on top of some brown rice or other wholegrain.
Dosage
If you are new to fermented foods, then 1 large tablespoon added to a dish is a good start. I recommend stirring a tablespoon into some steamed rice with some chili and soy sauce – Delicious! As you get accustomed to the taste and start to experiment a bit, then you can increase the amount to 2 – 3 tablespoons or more if you wish. Or mix in some other fermented foods such as kimchi or pickles to spice up your daily dose.

Since your stomach acid is so destructive, it's important to dose yourself every day for at least a week, preferably 2 weeks. This will ensure enough good bacteria get past your stomach and into your intestines and eventually through your bowels. This daily dosage will help with any current inflammation of the bowels, whereas a weekly dose should work well as a preventative.
You may also like: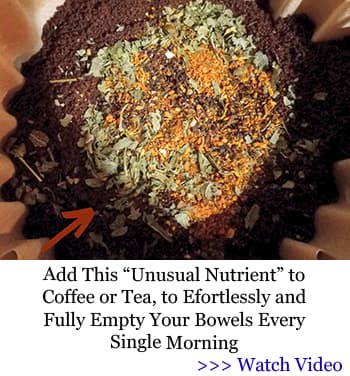 The Plant That Helps Every Part Of The Body At Once (Video)
Homemade Fermented Honey Garlic
Hot Or Cold Water? How It Can Affect Your Digestion
Probiotic Elderflower Kefir Recipe