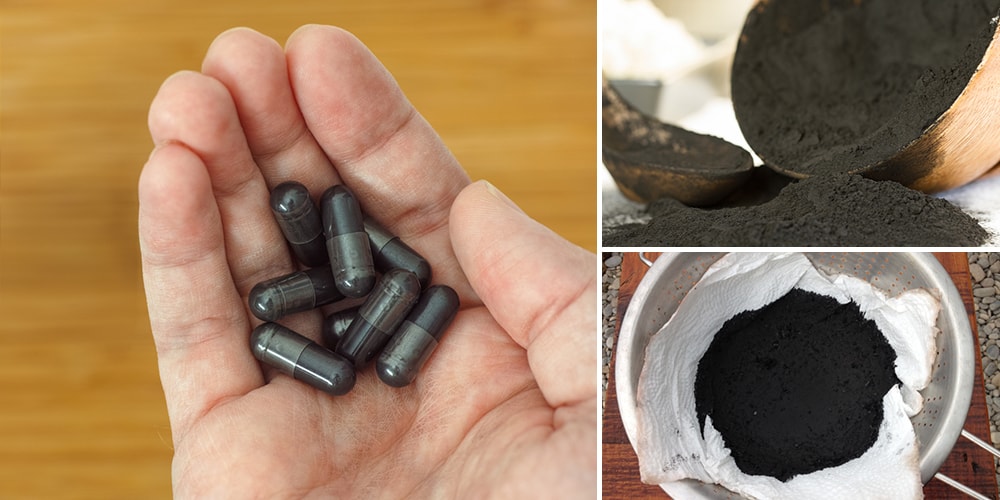 Activated Charcoal Uses That You'll Wish You'd Known Sooner
Activated charcoal might be a mystery to some, but this versatile substance has become a superstar for many households. Activated charcoal can become your best friend when you have a stomach bug, when you're detoxing, or if you have high cholesterol. From emergency medicine to chronic conditions, activated charcoal has remarkable abilities, which is why I always have some in my apothecary. In this article, we will look at the various uses of activated charcoal that you'll wish you'd known sooner.
What is Activated Charcoal?
Did you know that activated charcoal and charcoal for your barbeque are very different? Activated charcoal is charcoal that has been treated with oxygen at a high temperature. This process makes the charcoal porous, which allows it to absorb small particles in your body.
Once you take activated charcoal, it is not absorbed by your stomach. The structure allows the powder to attract the toxins and gas from your system. It will then bind with the toxins and pass through your system.
Benefits and Uses of Activated Charcoal
Filters out Undigested Toxins
Activated charcoal is effective for removing toxins that come from Urea. This is the main byproduct of protein digestion. Activated charcoal helps your kidneys filter out toxins that sit in your body.
Helps Remove Trapped Gas
Activated Charcoal powder helps disrupt intestinal gas. A 2012 study shows that people with excessive gas took 338 mg of charcoal three times a day. Research showed that these people had less gas after taking it.
The amount of activated charcoal you should take depends on your needs. Also, it's recommended that you ingest it at least 30 minutes before your meal.
Water Filtration
Activated charcoal not only filters out your body; it can do the same to water. It has been proven to remove up to 100% of the Fluoride in 32 unfiltered water samples.

Fights Diarrhea
A 2017 study shows that activated charcoal can help prevent bacteria and drugs from being absorbed into the body by trapping the toxins on the surface. Taking it has been shown to help stop diarrhea and allow your body to bind the contents in your stomach.
Oral Hygiene
Activated charcoal has been used in many different oral hygiene products due to the benefits it has, such as: detoxing, antiviral, antibacterial, antifungal.
Some people claim that it does help whiten your teeth, but there is not enough evidence to prove this theory.
Cleans the Skin
Activated charcoal has been added to skin products across the globe for many years now. If you are on a lot of medication, your skin can get clogged up because your body is trying to get rid of the excess medicine in your system. Activated charcoal helps clear the skin from these toxins and prevent skin infections.
Keeps You Smelling Fresh and Clean
Activated Charcoal has been added to deodorants because the industry has found that charcoal helps absorb foul odors and harmful gasses and is safe to use under your arms, in your shoes, and even in products that are placed into your refrigerators to help keep them smelling fresh.
Helps Heal Skin Infections
As a holistic health practitioner, I have used alternative remedies and ingredients to help my clients heal their issues and problems. It has antibacterial properties, which help clean wounds and heal damaged tissue.
Here's how to make a DIY anti-inflammatory charcoal poultice.
Helps Flush Your Kidneys
If you suffer from kidney disease, your body cannot remove the excess phosphorus in your body. Unfortunately, you can get other health complications if you do not remove phosphorus.
Research has shown that oral activated charcoal helps your body flush out your kidneys and removes the excess phosphorus in your body. This will give your kidneys time to heal and help prevent further complications.
Reduces Cholesterol
In the past, studies have shown that small amounts of activated charcoal help to reduce the high levels of bad cholesterol, also known as LDL. Recent studies have yet to be done to prove that this is still true; however, natural healers have been placing activated charcoal in their remedies to help people reduce their cholesterol and have seen positive results.
Note: Activated Charcoal should not be taken long-term without a doctor's consent as it can absorb certain enzymes in chronic medications.
It is also important to note that your stool is rather dark once you ingest activated charcoal; this is completely normal.
Activated charcoal is also safe to give to your pets if you believe they have been poisoned. The recommended dose of activated charcoal in small animals is 1 to 5g/kg of body weight orally. Once you have given them the dose, take them to the vet immediately.
For most of the issues we listed above, you can simply take an activated charcoal tablet or capsule as directed to help you heal your body. Below, is a tonic that I often recommend to my clients to help them manage diarrhea and stomach cramps.
DIY Anti-Diarrhea Tonic
This is a remedy that I constantly give to my clients to help alleviate the effects of stomach flu, gastro bugs, and more. If you are suffering from diarrhea, you will need the following: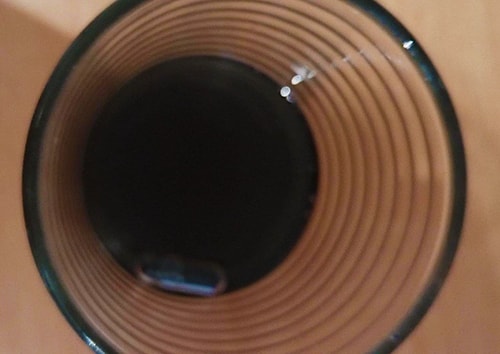 150g/ 5.3 oz of activated charcoal powder
1 tbsp fresh mint/ 1 tsp dried mint
Steps
Simply boil some water in the kettle. Place your mint and activated charcoal in a glass and pour the water over. Wait five minutes for everything to infuse. You can remove the mint leaves if you want, or you can drink your tonic with the leaves still in the glass.
The mint helps relieve stomach cramps, while the activated charcoal will absorb the bug in your system.