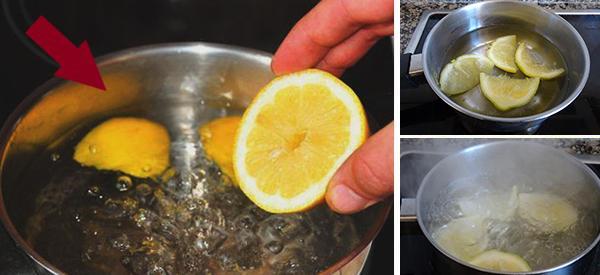 What Happens If You Boil A Lemon?
Lemon water has been popular for some time now and you may already squeeze a lemon into a cup of water each morning (or evening). The juice of the lemon is known to give you energy and has a host of other medicinal benefits that I'll run through. However, did you know that lemon peel is also nutritious? If you boil the lemon rind you can extract good properties from it making it an even more nutritious drink.
It's best to make this fresh every day since oxidation makes the Vitamin C less potent and this negative process will increase the longer it is exposed to oxygen and light. Let's take a look at the enormous health benefits that lemons provide.
The Medicinal Benefits Of Lemon
First, we'll look at lemon peel and how it can help keep you healthy, and then the lemon juice. The reason that lemon peel is so nutritious is largely due to the compound, D-limonene, that it contains. This is a flavonoid antioxidant that helps fight many diseases.
What Diseases Can D-limonene Help Treat or Prevent?
Type 2 Diabetes – it acts as a protein glycation inhibitor and stimulates antioxidant enzyme activity.
Cancer – it can help prevent or kill off mutated cells in certain types of cancers including stomach, colon, and skin cancer.
Heart Disease – it can increase "good cholesterol" levels as well as lower blood sugar and blood pressure, which can all be factors that lead to heart disease.
Inflammatory Gastrointestinal Diseases – it may lower the risk of developing diseases such as peptic ulcers.
Gallstones – it can help treat gallstones by dissolving them.
Anxiety and Depression – due to its anti-inflammatory nature it is considered to have anti-stress properties which lower anxiety levels and have a calming effect.
D-limonene also boosts the immune system in general by increasing the activity of certain white blood cells (macrophages) that fight foreign bodies making them essential for a healthy immune system.
What Diseases Can Lemon Juice Help Treat or Prevent?
While there are some crossovers between the benefits provided by the rind and juice, lemon juice is mostly regarded for its high content of Vitamin C. This is important to maintain good heart health and can also help fight certain cancers.
Here are some other amazing health benefits the Vitamin C in lemons will provide: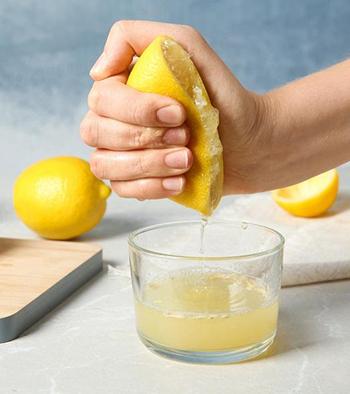 Kidney Stones – citric acid can help prevent kidney stones from forming.
Arthritis – as an antioxidant, it reduces inflammation in the body helping to relieve joint pain and decreasing the risk of developing arthritis in the first place.
Dementia – people with higher blood levels of Vitamin C are less likely to be affected by dementia.
Eye Diseases – studies have shown that people who have a higher Vitamin C intake are at less risk of developing cataracts.
The Health Benefits Of Drinking Water
I'm sure you're aware that drinking ample water each day is essential. As well as keeping us hydrated it has many other medicinal benefits. Part of the reason some people like to drink lemon water is they don't enjoy drinking water straight. Adding an extra glass of water a day with lemon is a great way to contribute to your daily quota by adding flavor.
Here are some of the positive effects that water has on our bodies:
It flushes bacteria from the bladder.
It helps to stabilize the heartbeat and blood pressure levels.
It regulates our body temperature.
It can relieve joint pain by lubricating the joints.
It carries oxygen around the body.
It's essential for the bowel and digestive system.
It dissolves nutrients and minerals so that it's possible for them to travel around the body.
The Best Way To Boil A Lemon
Now that we've looked at the health benefits, I'm going to show you how to get the most of your lemons by boiling the lemon rind. The water will absorb more beneficial properties by boiling it, meaning the nutrients will be leached into the water.
Ingredients
1 x Organic lemon
1.5 x Cups of filtered water
Equipment
1 x Small cooking pot
1 x Lemon squeezer (optional)
1 x Container or vessel
Method
The reason I use an organic lemon in this recipe is to avoid pesticides. If you can't get organic lemons make sure you wash your lemon well under running water first and use a vegetable scrubber to ensure it's as clean as possible.
Rinse your lemon under running water in case there is any debris or dirt on it.
Cut your lemon in half.
Squeeze the lemon using a squeezer or you can manually squeeze it into a glass or container and reserve it for later, taking out any seeds that fall in.
Cut your two lemon rind halves in half again, so that you have 4 quarters.
Add your lemon rind pieces and 1.5 cups of filtered water to your pot and turn the stove on to high heat.
Bring it to a boil and leave for 3 minutes.
As soon as the time is up, turn off the heat and remove the pot from the hotplate or stovetop.
Pour the liquid and rinds into a container and let it steep (and cool) for approximately 20 minutes.
When it's cool enough to touch, pick out the lemon rind pieces and gently squeeze them into the water to get any remaining pulp and juice out, then discard them.
Add the rest of the juice that you reserved into the mixture and pour it into a glass. It's ready to drink.
It's a good idea to rinse your mouth out with water after drinking it to help protect your tooth enamel from the citric acid found in lemons. There are also some other steps you can take to help this.
How To Protect Your Tooth Enamel
Citric acid is known to dissolve tooth enamel. This doesn't mean you should avoid it at all, but there are some helpful points to remember so that you prevent any damage from happening. Here's how:
Rinse your mouth with water after drinking the lemon water.
Use a straw so that the liquid bypasses your teeth and it limits the contact the lemon has with them.
Don't brush your teeth for at least 1 hour after drinking it. This is because the citric acid will leave the enamel softer and more prone to erosion from the toothbrush.
Chew sugar-free gum to produce more saliva.
You don't have to use a straw or chew gum if you don't have these and/or don't want to buy them. However, always remember to rinse your mouth with water and don't brush your teeth within 1 hour. This lemon water is safe (and beneficial) to drink every day and it's best to take it in the morning, although if your routine can't accommodate this, just stick to a regular time so you get into the habit and form a solid routine.
You may also like: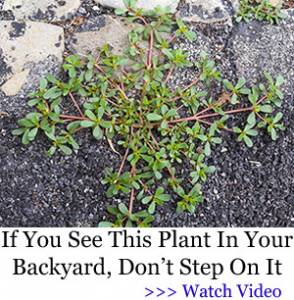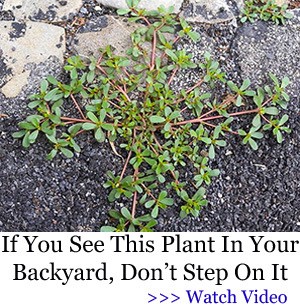 How to Make an Immunity Boosting Shot with Celery, Spinach, Ginger, Lemon, and Manuka Honey
Add This "Unusual Nutrient" to Coffee or Tea, to Effortlessly and Fully Empty Your Bowels Every Single Morning (Video)
What Happens If you Drink Celery Juice for 30 Days?
Natural Collagen-Boosting Gummies
DIY Colon Detox with Ingredients You Have in Your Kitchen Right Now