The Natural Booster: Turmeric and Honey
Both honey and turmeric have numerous health benefits and there are plenty of ways you can use these two ingredients to naturally boost your immune system and your body's ability to heal itself.
This can be as simple as adding them to your standard meals on a regular basis, or you can get more creative and try one of the many recipes for making tinctures, soaps, capsules, teas, pastes, salves, poultices, and creams – all of which have slightly different medicinal properties, depending on the solvents and methods used.
But when it comes to combining turmeric with honey, one major issue jumps out at me: the active compound in turmeric, curcumin, is oil-soluble, whereas honey is water-based. And as we all know, DIY water/oil-based products are at a high risk of separating and growing mold. But below I have found two quick and easy ways to effectively use turmeric and honey for boosting your overall health; one topical method and one (delicious) oral method.
Tip: Whenever you use turmeric, you should always add a small amount of black pepper as well, since it has been proven to significantly enhance the medicinal properties of turmeric.
Method 1: Topical Application

There are so many studies proving the efficacy of both turmeric and honey. In general, honey and turmeric both have strong anti-bacterial, anti-fungal, anti-viral, antioxidant, and anti-inflammatory properties. They are also both effective at treating resistant strains.
In one study, they were both tested for their ability to heal wounds such as ulcers, and the best performer was actually a mixture of the two. Another study found that impregnating honey and turmeric into a membrane bandage drastically improved the rate of contraction in wounds.
Honey stimulates the immune response and tissue growth to accelerate wound healing. It's also a humectant, which means it will either draw moisture from the air or from the deeper layers of your skin onto the surface of your skin – depending on the humidity of the environment.
Even though turmeric will stain your skin, the benefits are abundant.
Turmeric and Honey Wound Dressing
One incredibly easy solution for treating wounds is to mix 1/3 of a teaspoon of turmeric powder (and a pinch of black pepper) directly into 1 tablespoon of honey.
Apply this to a dressing, place this on your wound and then bandage it up to keep it in place. Change it twice a day.
Method 2: A Delicious Drink
One study found that the combination of honey and turmeric significantly decreased the blood glucose levels in diabetic mice, better than ginger, lemon and garlic.
Consuming turmeric has an abundance of health benefits. It can help manage or prevent gastrointestinal disorders, respiratory diseases, diabetes, heart disease, liver damage, autoimmune disorders and so much more.
⇒ Similar to Morphine: The Best Natural Painkiller that Grows in Your Backyard (Video)
As long as honey isn't over-heated, then it too has benefits for diabetes, gastrointestinal disorders and possible autoimmune diseases.
Even though making a cup of turmeric and honey tea is definitely healthy, it won't have the whole range of benefits since many of them, such as curcumin, are only oil-soluble. These compounds will remain in the powder which tends to settle to the bottom of your cup; in the leftover dregs.
Therefore, making a milk-based latte with a high-fat content (either in the form of coconut oil, butter, or cream) will help "dissolve" the oil-based compounds into your latte, providing you with the full spectrum of health benefits.
Turmeric and Honey Latte
Ingredients
1 cup of milk (can be animal or vegetable-based milk)
1 teaspoon of turmeric powder
1 pinch of black pepper
1 – 2 teaspoons of fat or oil (butter, coconut oil or cooking cream etc.)
1 – 2 teaspoons of honey (depending on your taste)
Method
Place the milk, turmeric, black pepper and fat into a pot and very slowly warm all of the ingredients over a low heat for at least 10 minutes.
Add a teaspoon of honey just before serving and enjoy.
Takeaway
The benefit of using a natural booster for your immune system, whether it's internally or externally, is that there is less risk of building resistance or negative side effects. Turmeric and honey are safe alternatives to antiseptic creams and supplements, and are easy to use and consume at home.
You may also like: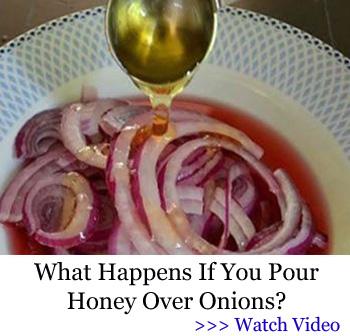 When and Why You Should Take Propolis
The Only 4 Antibiotics People Should Stockpile (Video)
The DIY Turmeric Tonic'll Help You Conquer a Cold